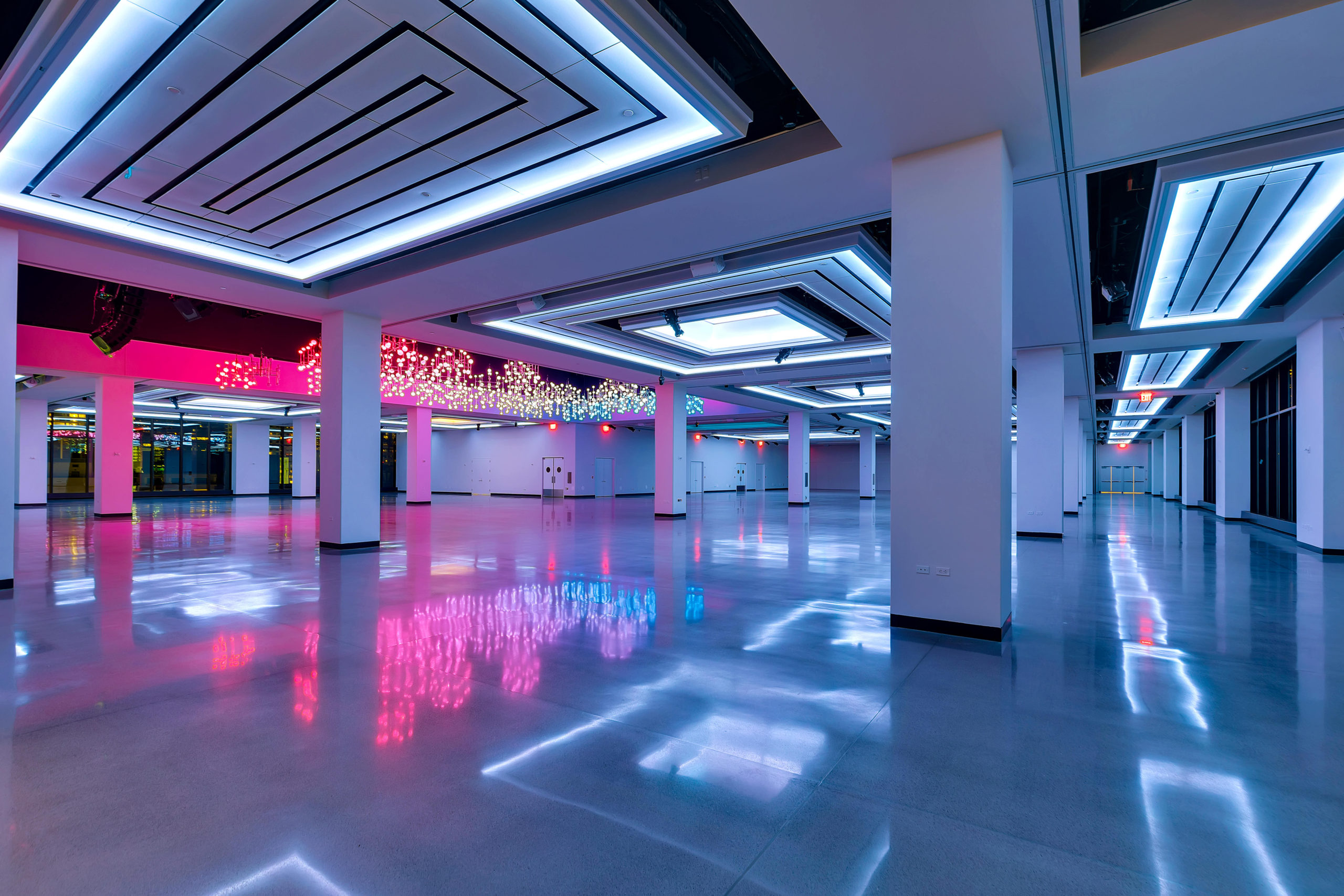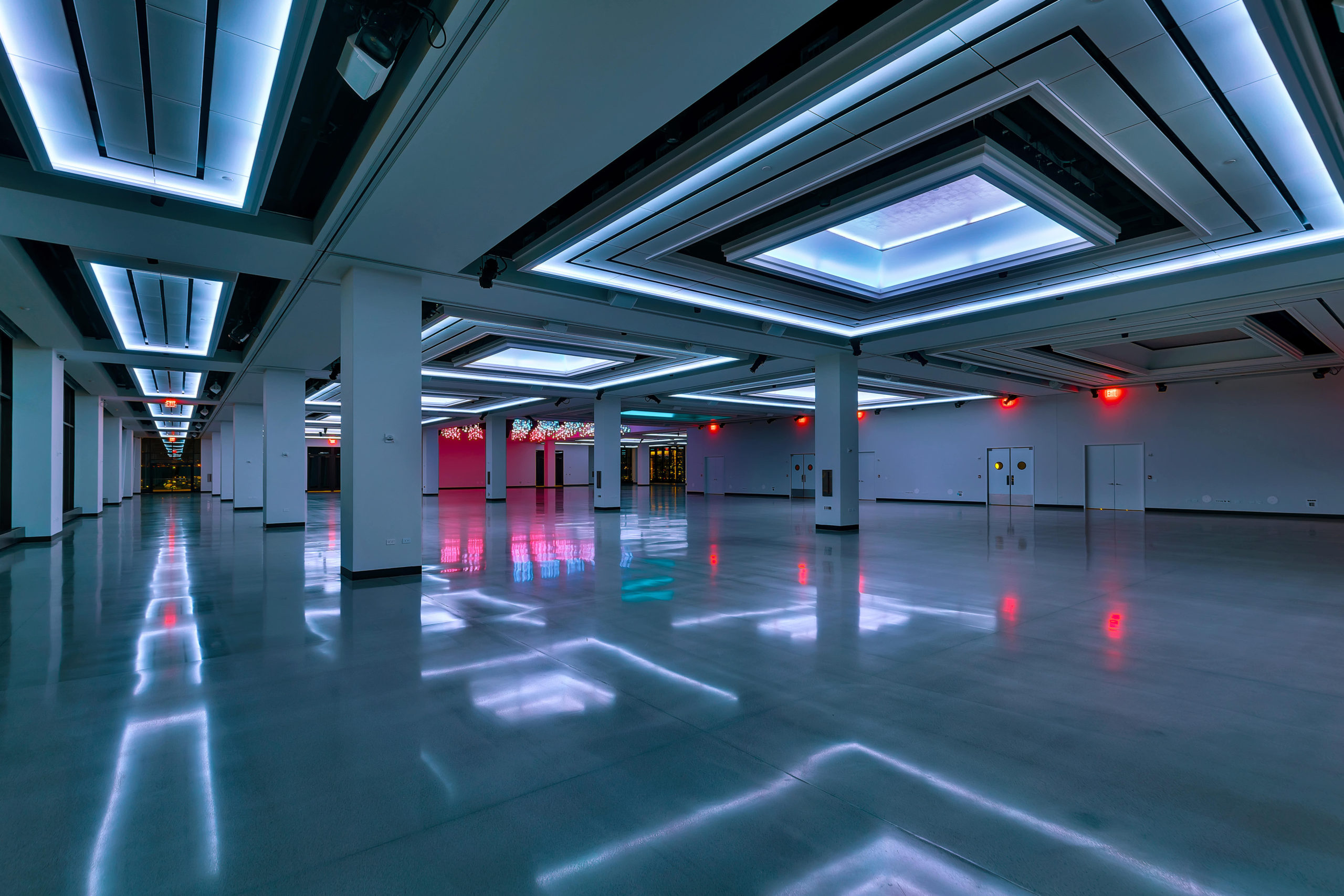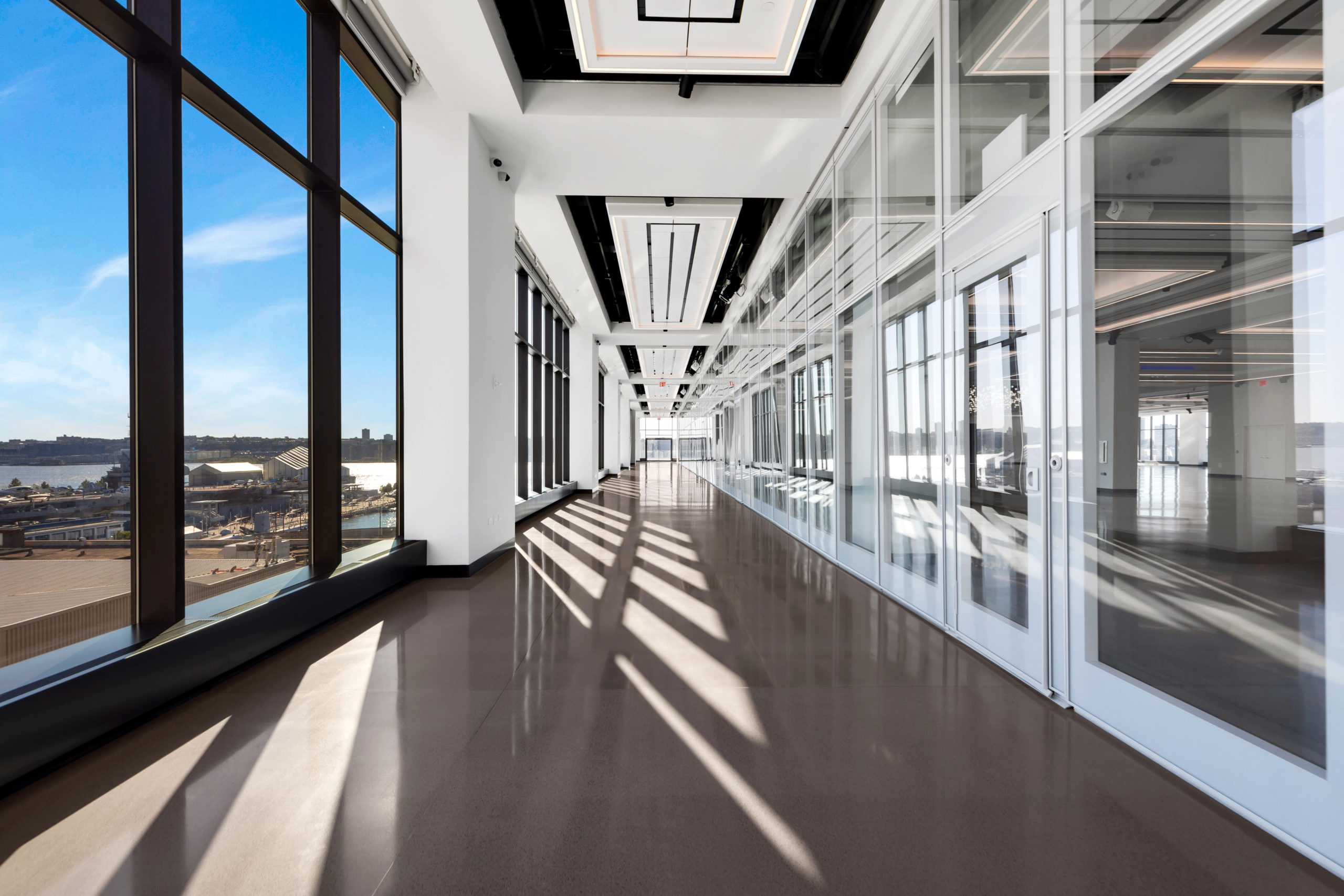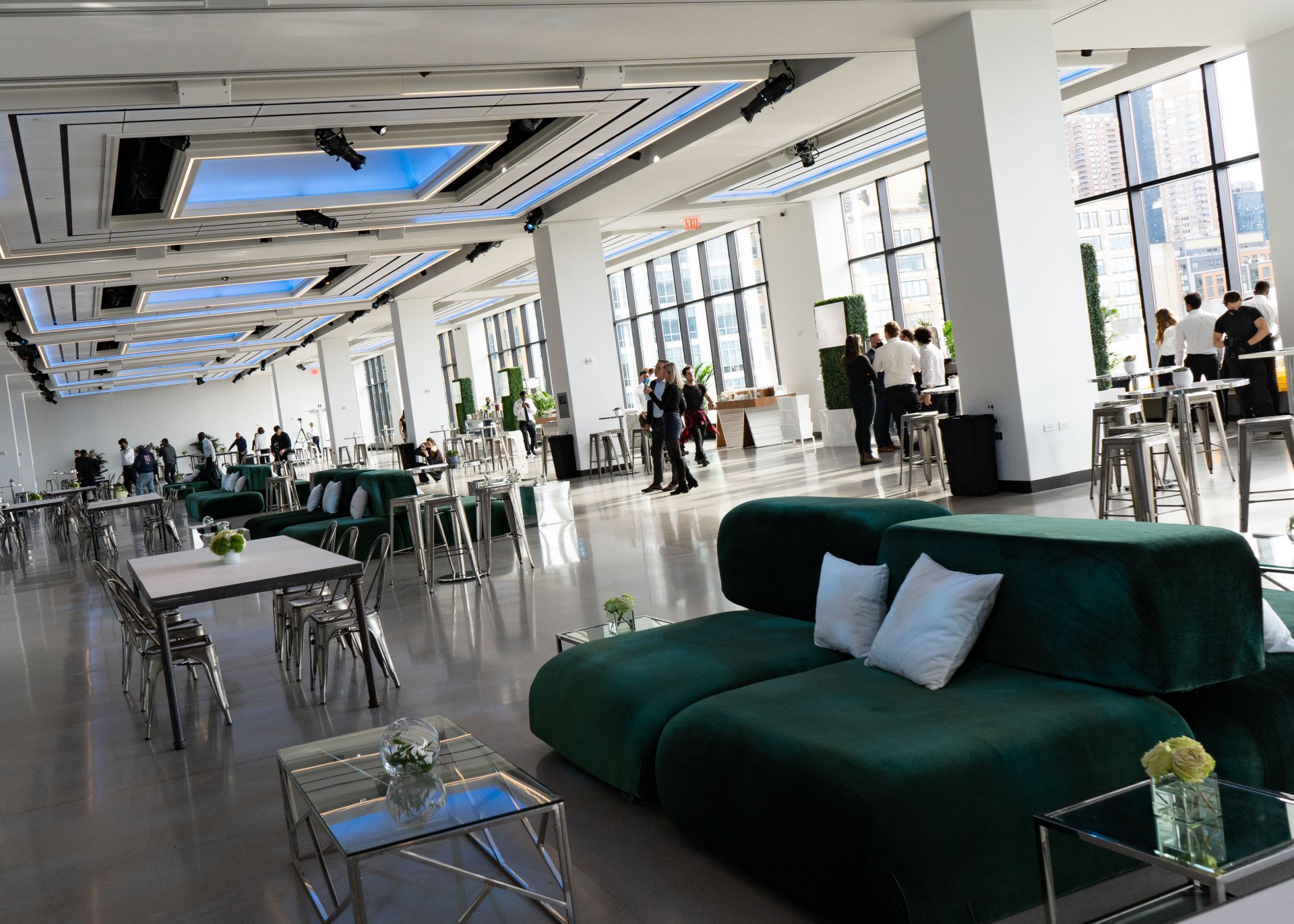 PROJECT THE GLASSHOUSE, NEW YORK CITY, NY
ARCHITECT KOSSAR + GARRY ARCHITECTS, LLP
GENERAL CONTRACTOR SHAWMUT DESIGN & CONSTRUCTION
DEVELOPER THE CARLYLE GROUP
BUILT BY EVENTSCAPE MAY, 2021
Feature Elements engineered, fabricated, and installed by Eventscape: Custom ceiling system.
Project Description
The Glasshouse is a private multipurpose event space in NYC with breathtaking views of Manhattan and the Hudson River. Eventscape worked in partnership with Kossar + Garry Architects, Shawmut Design & Construction, and The Carlyle Group to develop, engineer, fabricate, and install a 26,000 sq. ft. custom ceiling that seamlessly integrates dynamic lighting, HVAC, and signage while coordi-nating theatrical rigging and other performance requirements that help create a memorable experi-ence.
Unique Characteristics & Project Challenges
The design of these 24 bays/modules involves 8 varieties that respond to the structural column grid. Each module is fabricated from sound insulated modular panels, custom aluminum trim extrusions, silver leaf wallpaper panels and integrated RGB LED lighting strips that provide a dynamic program-mable glow upon the panels to suit custom event requirements. Some modules incorporate coved/coffered ceilings with spaces allowing integrated theatrical rigging with removable panels for easy access to all building services.
Eventscape's expertise in many areas of architectural fabrication, including the creation of this cus-tom ceiling system, is key to the success and performance of projects that require extraordinary quality, integration, and coordination.