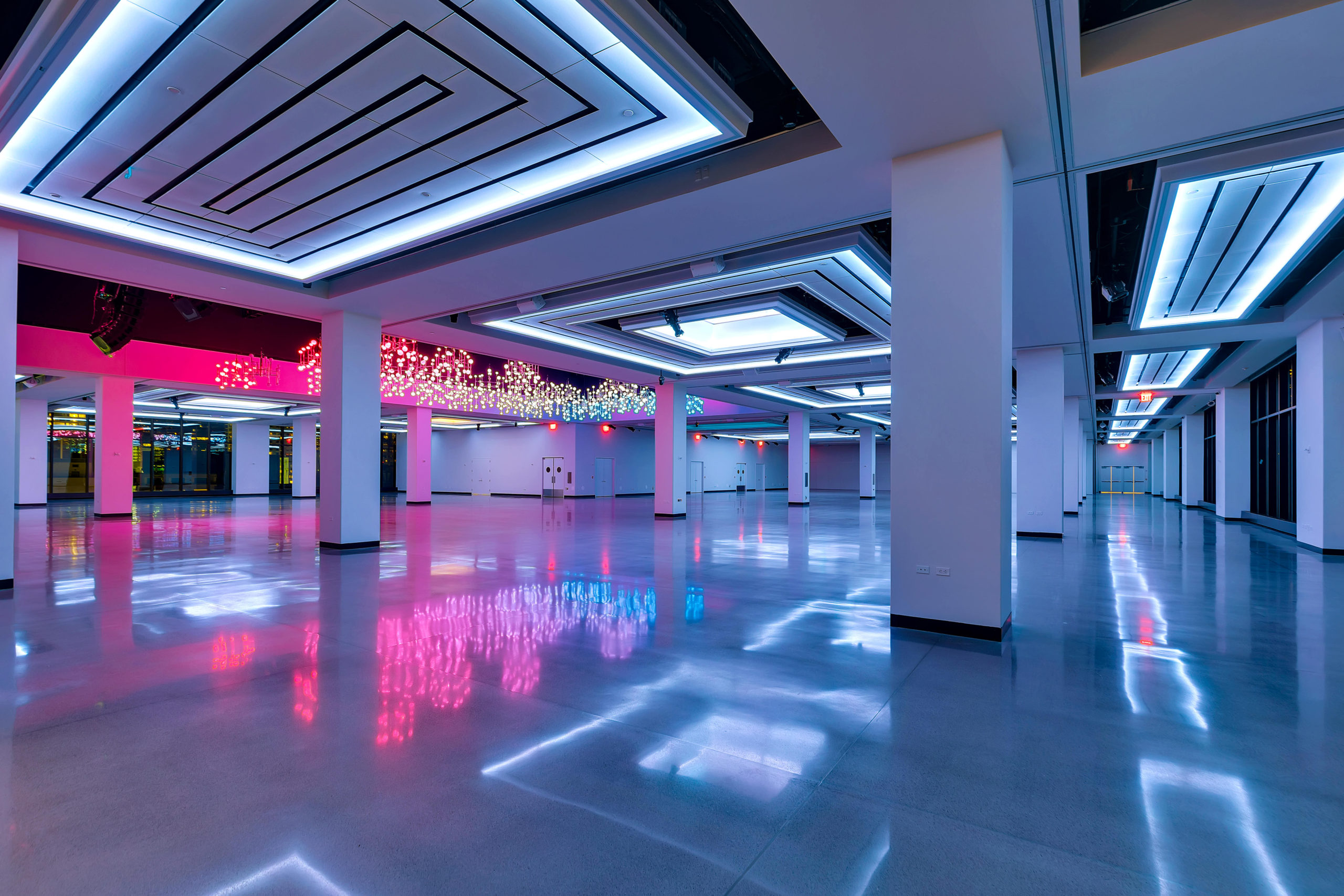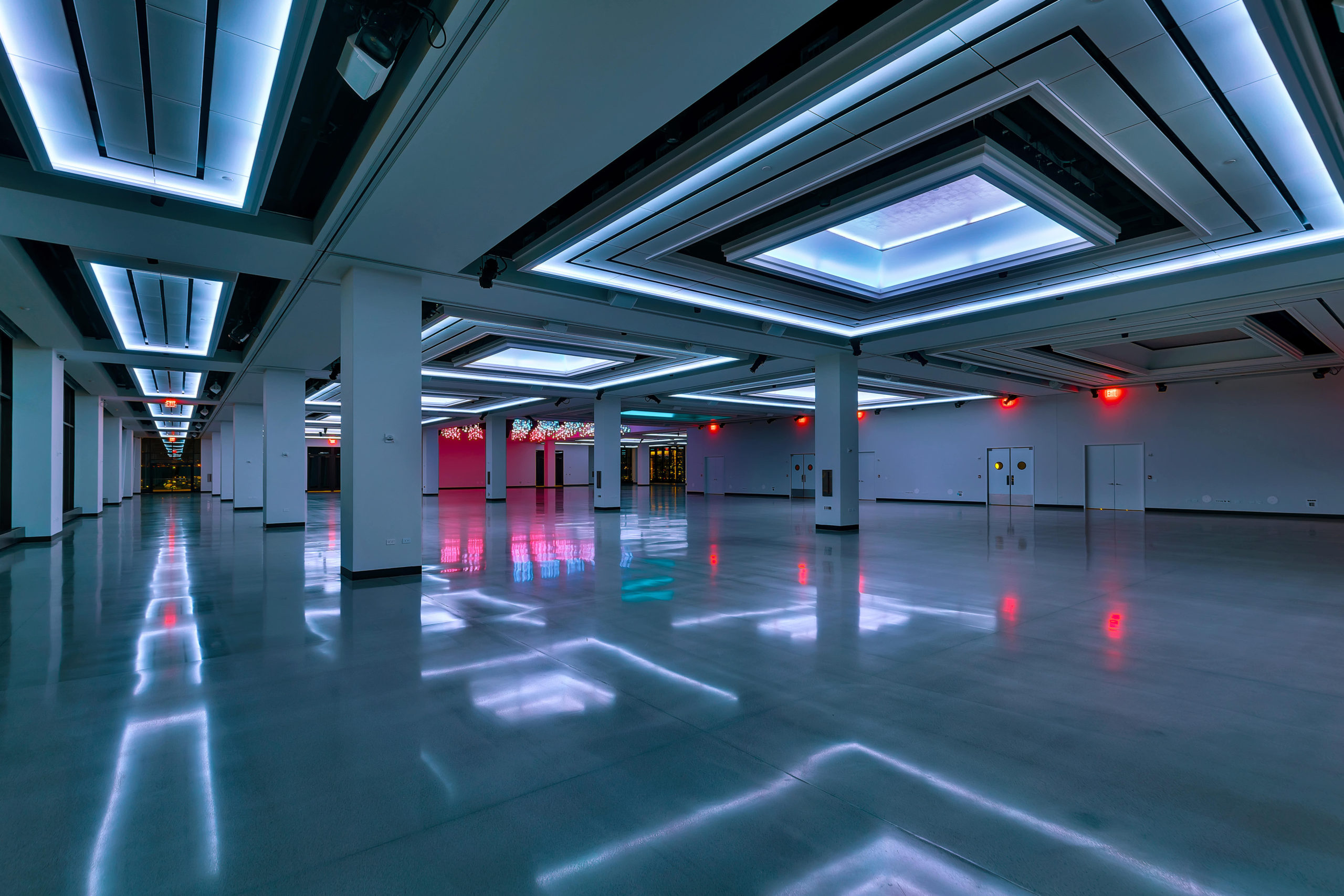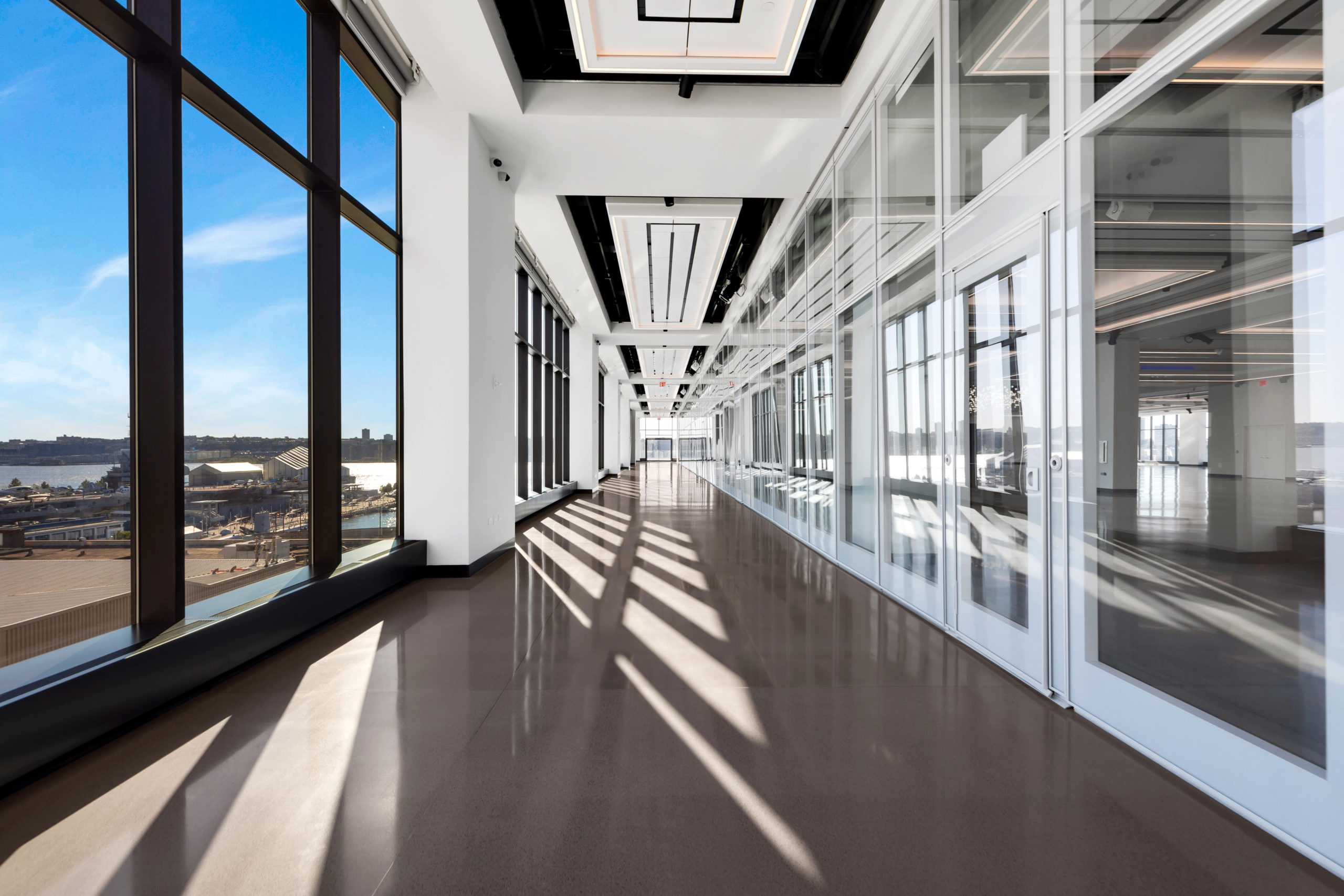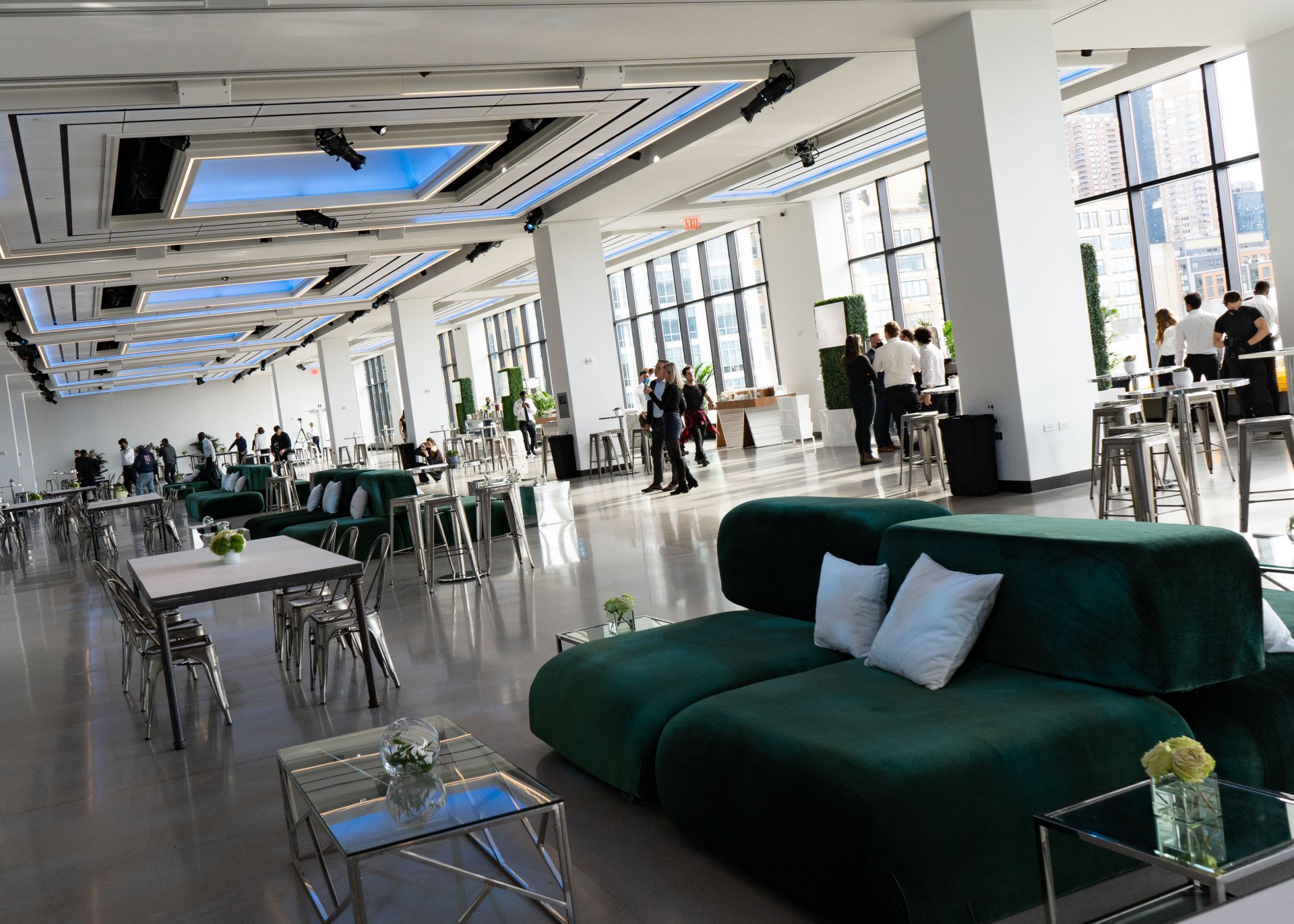 PROJECT THE GLASSHOUSE, NEW YORK CITY, NY
ARCHITECT KOSSAR + GARRY ARCHITECTS, LLP
GENERAL CONTRACTOR SHAWMUT DESIGN & CONSTRUCTION
DEVELOPER THE CARLYLE GROUP
BUILT BY EVENTSCAPE MAY, 2021
Feature Elements engineered, fabricated, and installed by Eventscape: Custom ceiling system.
Project Description
The Glasshouse is a multipurpose event space in New York City with breathtaking views of the skyline and Hudson River. To complement the floor-to-ceiling curtain wall that surrounds all four sides of The Glasshouse, Eventscape was chosen to develop, engineer, fabricate, and install a 26,000 sq. ft. custom ceiling to frame this panoramic setting. Working in partnership with Kossar + Garry Architects, Shawmut Design & Construction, and The Carlyle Group, Eventscape designed a ceiling system that successfully achieves myriad performance requirements and upholds the elevated design concept of this stunning, versatile space on the west side of midtown Manhattan.
The client team was drawn to Eventscape's unique ability to fabricate in multiple materials in addition to having a solid track record of design coordination and on-site installation, which for this project, meant a single-source provider rather than juggling what would have otherwise required four or five separate trades.
Unique Characteristics & Project Challenges
A modular design configuration aligns with the structural column grid of the floorplate. In this way, the divisible space features stand-alone ceiling sections providing complete building services for each space. A particular challenge was the limited height to work with in order to preserve the commanding views enjoyed by the 1,850-person venue. This necessitated a design that is discreet, fully integrated and elegant.
In all, twenty-four modules of eight different dimensions were fabricated with an intricate layering of structural steel, custom extruded aluminum mouldings, upholstered acoustic panels, silver-leaf wallpapered finishes and integrated HVAC diffusers. The integrated programmable RGBW LED lighting strips provide a dynamic, programmable flow upon the panels to suit custom event requirements. Some modules incorporate coved/coffered ceilings with spaces allowing integrated theatrical rigging with removable panels for easy access to all building services, including mechanical, electrical, life safety, lighting, HVAC, and signage.
Fundamental to the success of the project was Eventscape's fabrication of a full-scale 26' x 15' physical mock-up of the ceiling assembly including the support structure, finishes, specified lights, and fabricated stand-ins for HVAC ducts and sprinkler lines. In going to these lengths, Eventscape was not only able to resolve key details and assembly configurations for the architects' review, but also able to have informed discussions with the general contractor and their trades to coordinate the critical steps of the on-site construction sequence.
Eventscape's prefabrication approach provided an immense advantage to the project team, allowing the majority of the work to progress off-site in a controlled environment while the site trades were engaged in closing-in the building, to the benefit of the overall project schedule.
The result is an expertly crafted and tightly integrated bespoke coffered ceiling system that fully supports and enhances the functionality of this exceptional space. Eventscape's expertise in many areas of architectural fabrication, including the creation of custom ceiling systems, is key to the success and performance of projects that require extraordinary quality, integration, and coordination.