LOUISIANA STATE UNIVERSITY
UREC ART WALL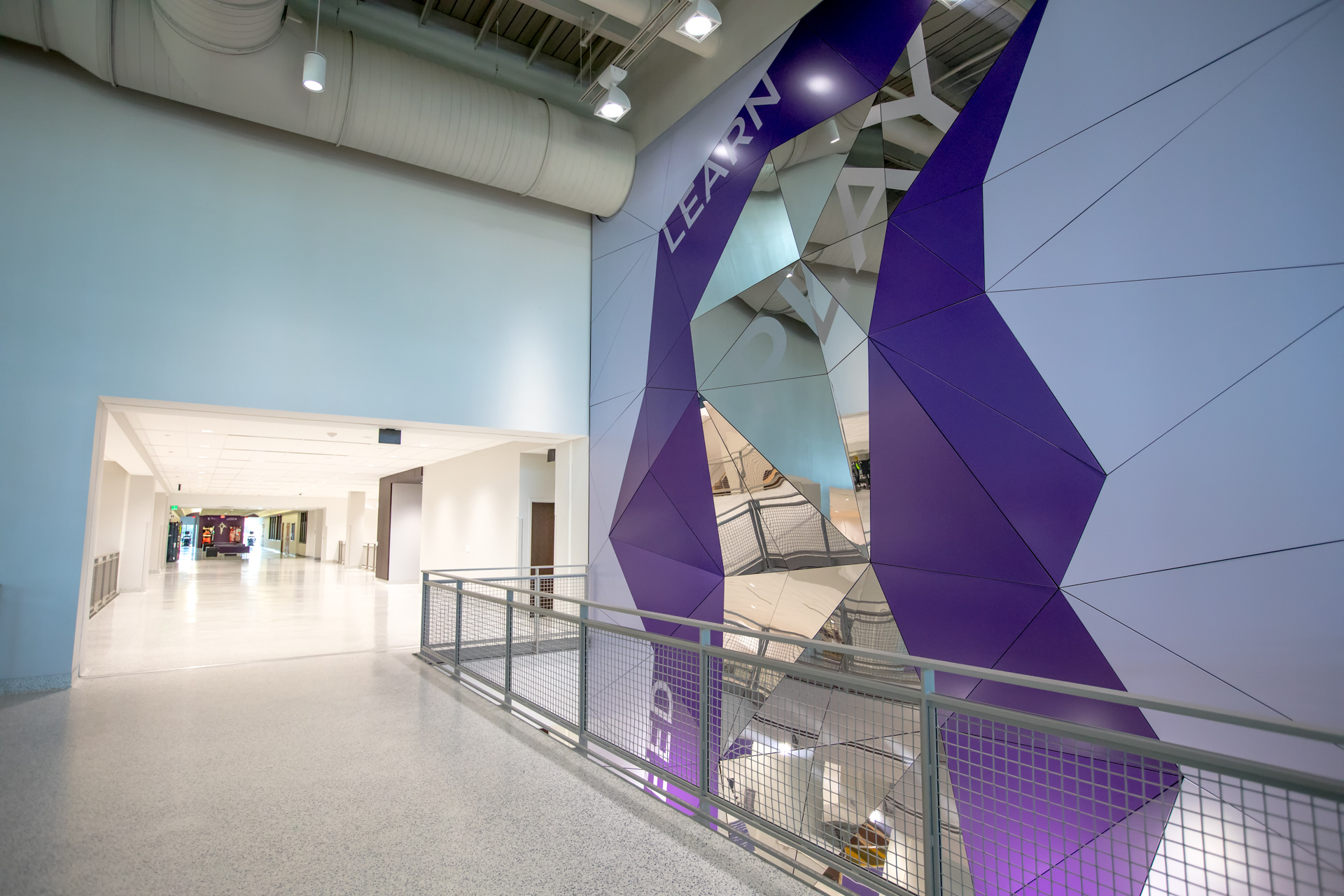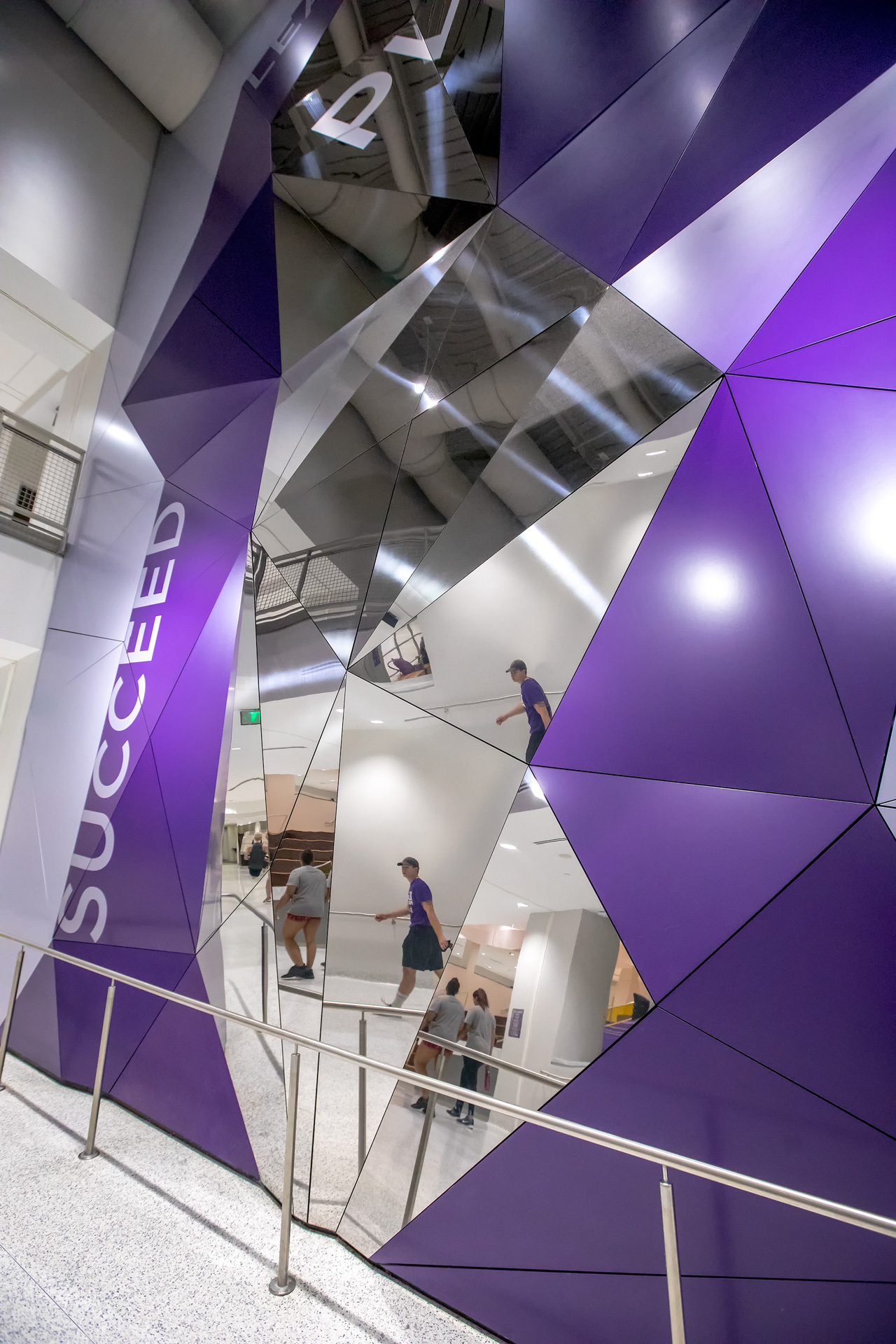 PROJECT LOUISIANA STATE UNIVERSITY, UNIVERSITY RECREATION CENTER, BATON ROUGE, LOUISIANA
ARTIST 360 ARCHITECTURE
CONTRACTOR MILTON J. WOMACK INC.
PHOTOGRAPHY CHRISTY RADECIC
BUILT BY EVENTSCAPE, APRIL 2017
A two-story-high custom faceted art wall is a prominent feature in the new recreation center at the university. Built from a combination of catalyzed lacquer panels in two different colors and mirror-finished panels, applied vinyl letters spell out the words "Learn, Play and Succeed". The facility has doubled in square footage from its previous size and membership has tripled in the first year. The art wall features the school colors and uses the messaging to inspire and promote the pursuit of health and wellness.
Unique Characteristics & Project Challenges:
Initial design development with the architect involved adapting some panels based on material yields while still maintaining the design intent and sense of scale. At 30 feet wide and 40 feet high, this art wall was designed to fit within a recess in the wall so that it was coplanar with the adjacent walls.
A sub structure of 40 – 4 ft. x 8 ft. strategic structural "blocks" were created as the base. Built of mirror polished stainless steel and catalyzed lacquer panels laminated to MDF,  the CNC-cut face panels were labelled and then mounted to this sub-structure like assembling a jig saw puzzle.
The sheer size of this wall along with only a 30-foot long by 10-foot deep opening for site installation necessitated building a custom hoist, clamped to the ceiling's structural beams to lift each of the boxes and panels up to the full 40 foot height.