MINTO
FACETED CANOPY WALL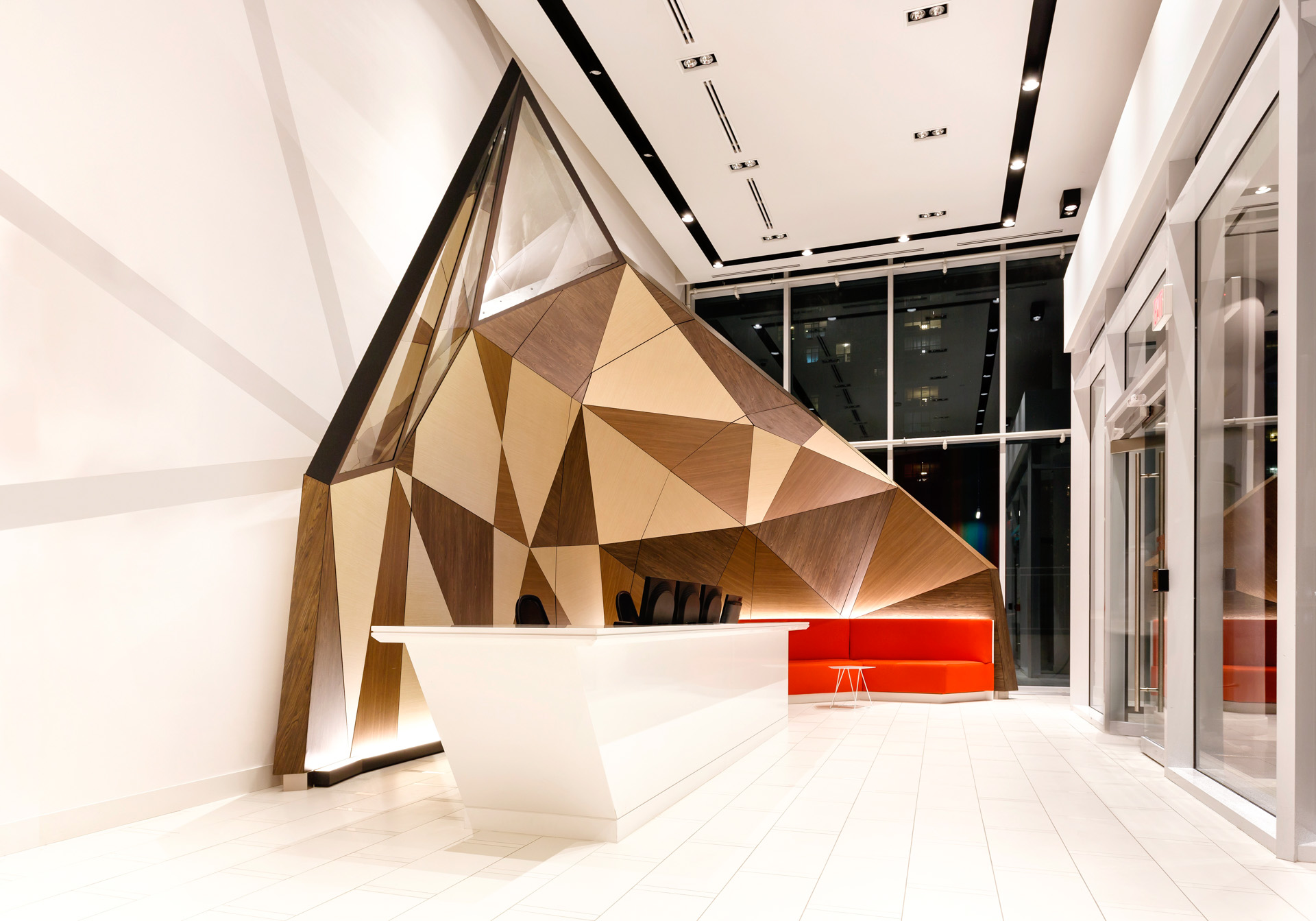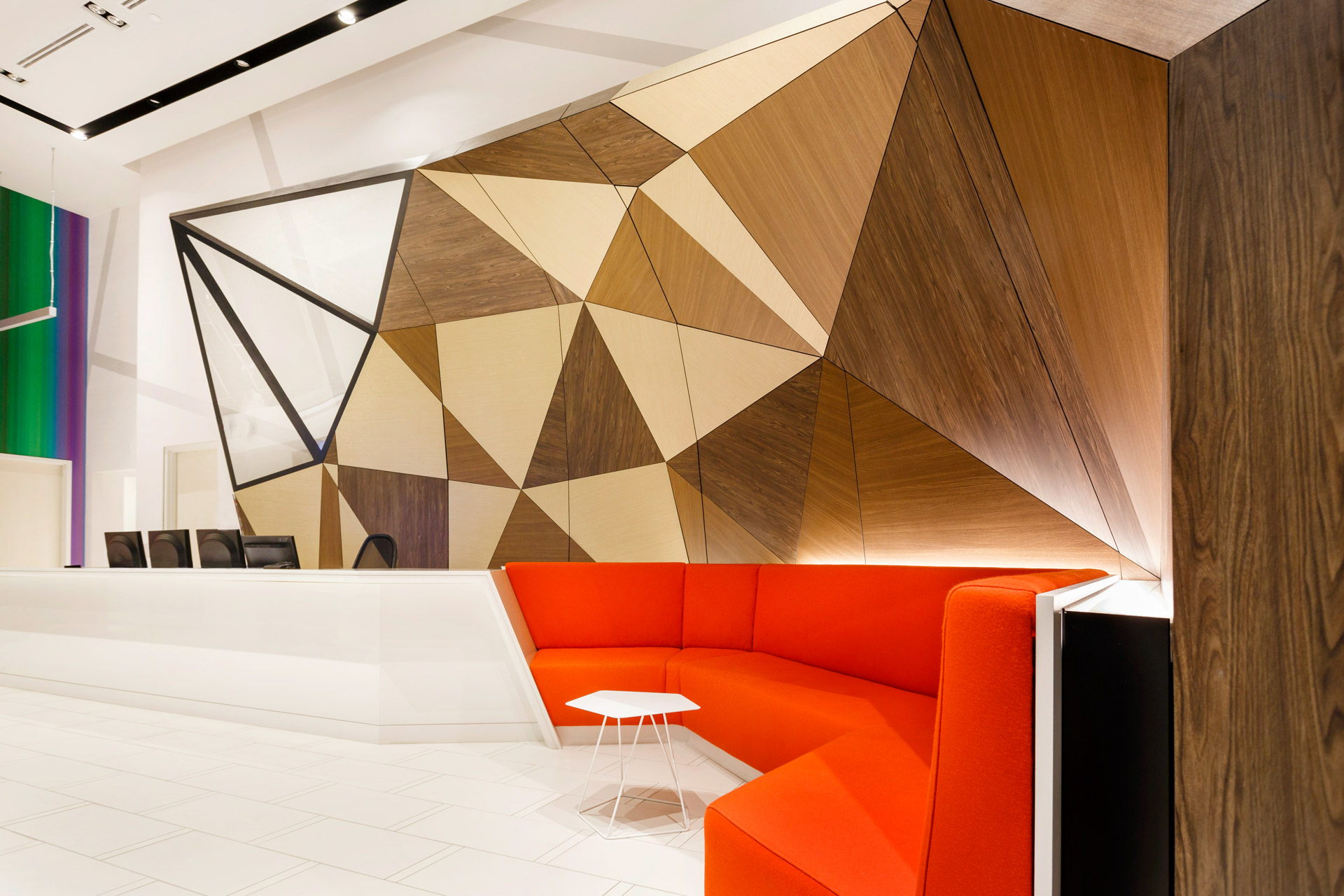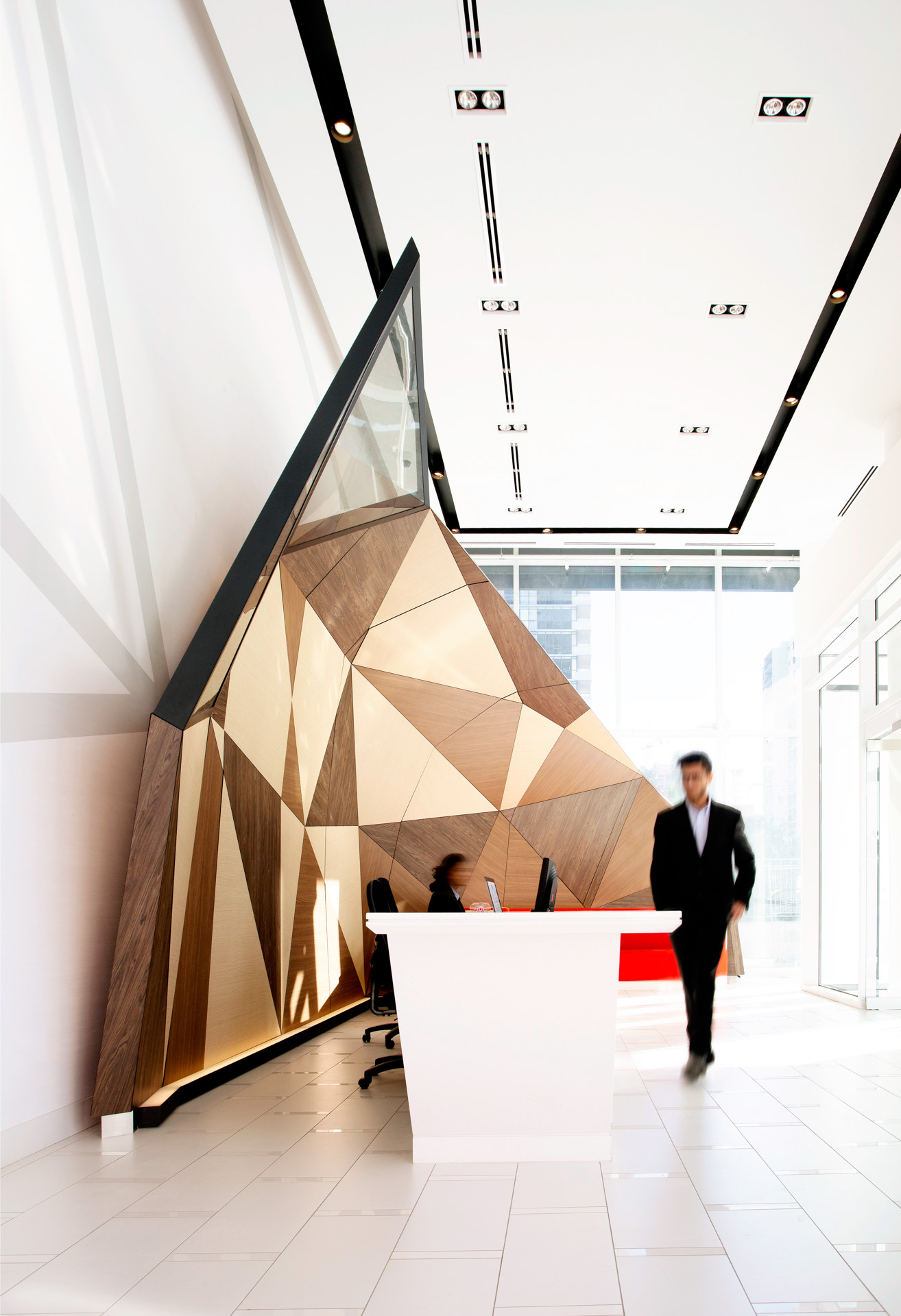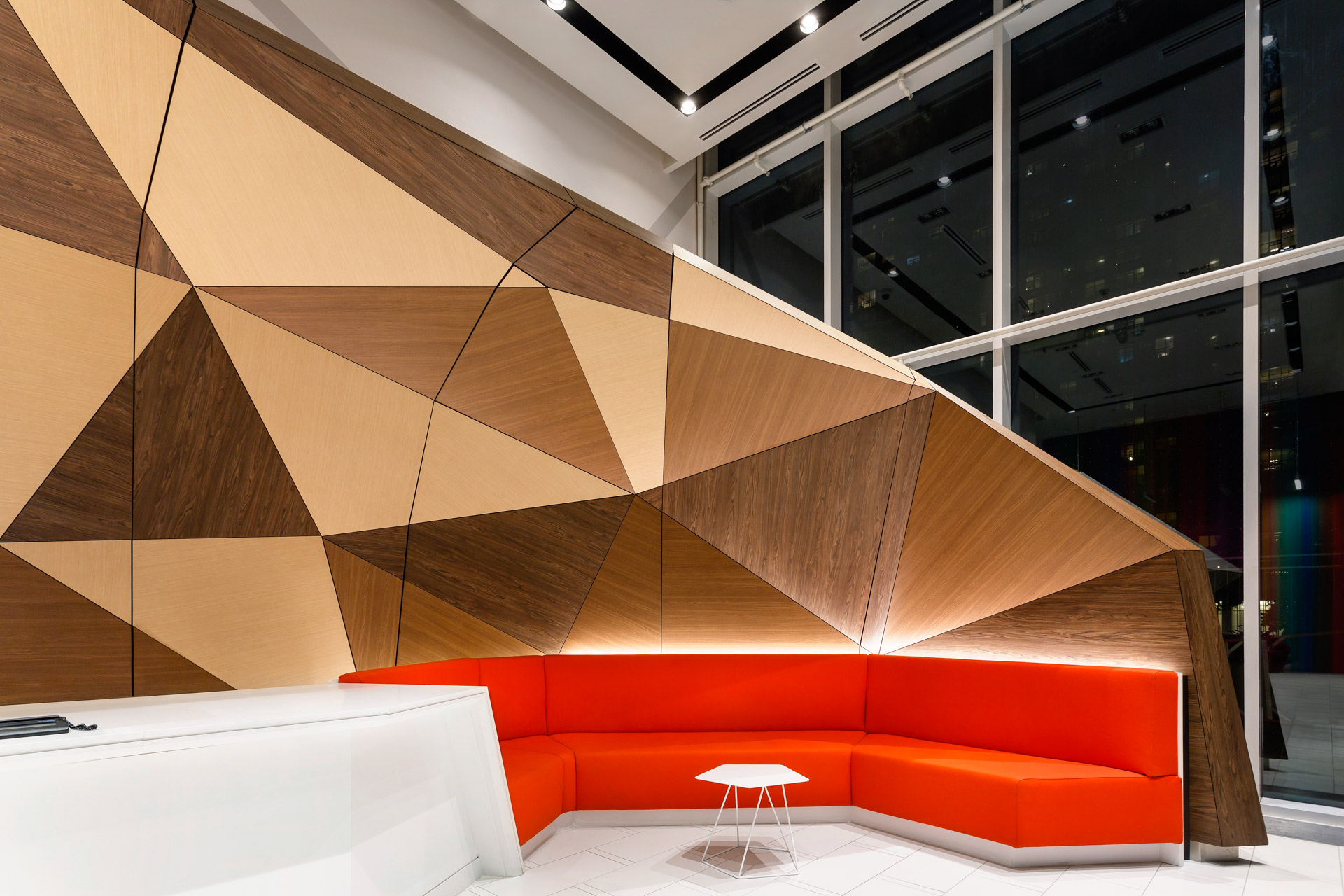 PROJECT MINTO 30ROE CONDOS CANOPY WALL
LOCATION TORONTO, ON
DESIGN II BY IV DESIGN
GENERAL CONTRACTOR MINTO
BUILT BY EVENTSCAPE, SEPTEMBER 2016
[expand title="A faceted millwork canopy wall engineered, fabricated and installed by Eventscape frames the reception desk in the lobby of the latest Minto Condo development. The canopy was fabricated from 7 segmental units with finished wood laminate panels on a plywood "waffle frame" substructure. Eventscape worked closely with the designer from their initial model sketch to engineer the most efficient and cost effective fabrication methods. This design development process was used to determine the final form of the structure, maintaining both the complexity and the desired geometry. Total length was 28 feet long by 12 feet high with integrated steel framed polycarbonate "window" panels." trigclass="arrowright"]
Unique Characteristics & Project Challenges:
Managing the complex geometry of this structure was the major challenge on this project. Initial design engineering determined the limiting factors of size, load and form and the precise joinery required the use of both the 3-axis and 5-axis CNC machines for all parts. The digital design/fabrication team developed a system to fabricate an elegant and slim profile substructure that could accommodate millimeter precision on the compound miters of all face panels.
A one to one scale prototype of one segment of the canopy was fabricated to test various options for the reveals and wood laminate finishes. Upon review of the prototype, an option for a butt join on the laminates was discarded in favor of a chamfered black reveal "shadow" to accentuate the complex angles of each panel. The three different wood laminate types had random grain patterns and direction, determined by the most effective sheet yield.
The base of the structure had a stainless steel laminate kick with the taller section of the wall attached to the base building wall and a free-standing portion that was finished on both sides. Each of the 7 segments were keyed together with a mortise and tenon connection. An LED strip accent light was built into the light valence at the base and ran up along behind the seating (by others). This provided an uplight to enhance the geometry of the canopy. The wall was fully staged, complete with lighting at the Eventscape fabrication facility prior to installation. Each of the segments were completely pre-finished which facilitated a quick installation time of less than one week.[/expand]