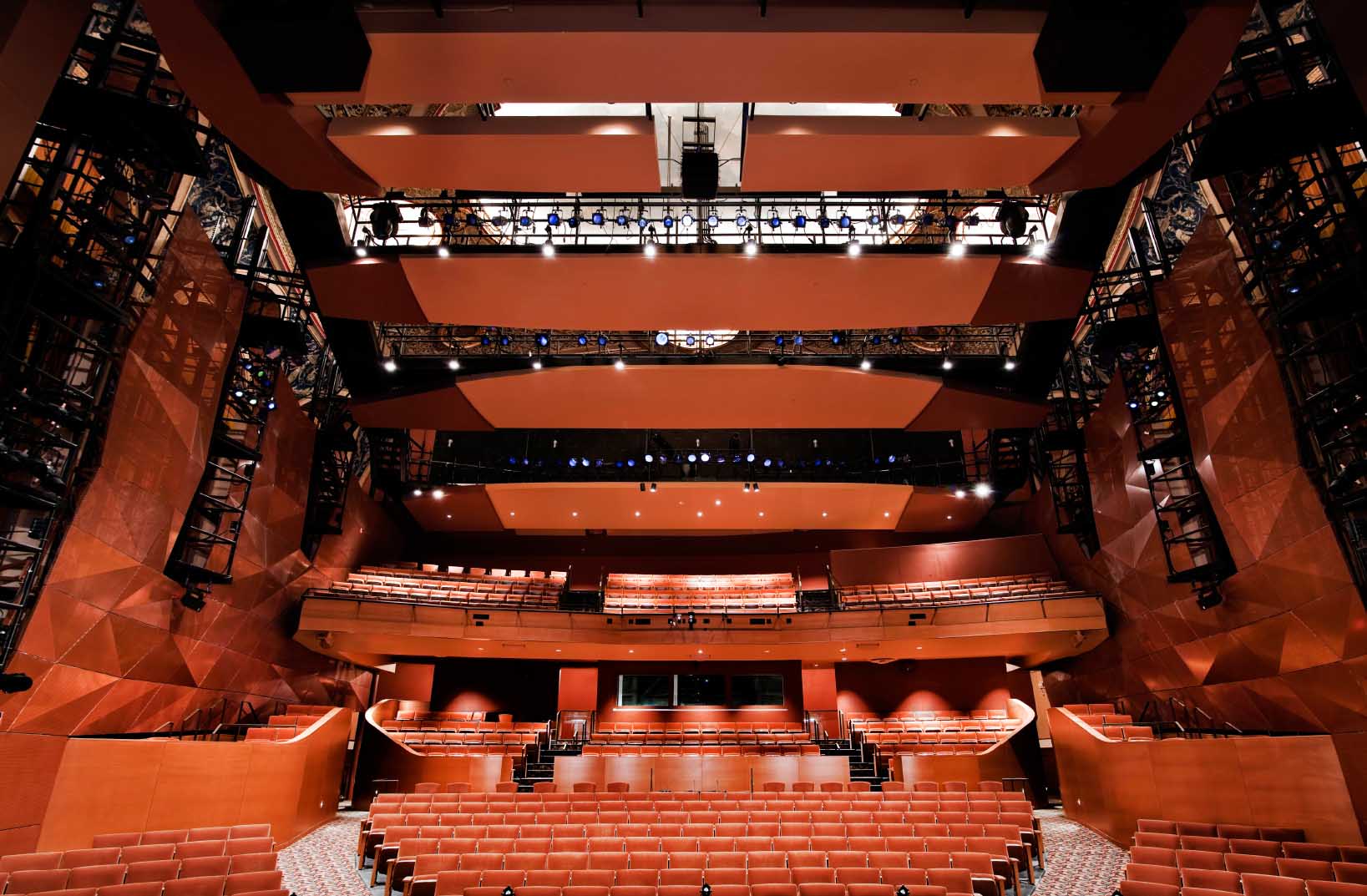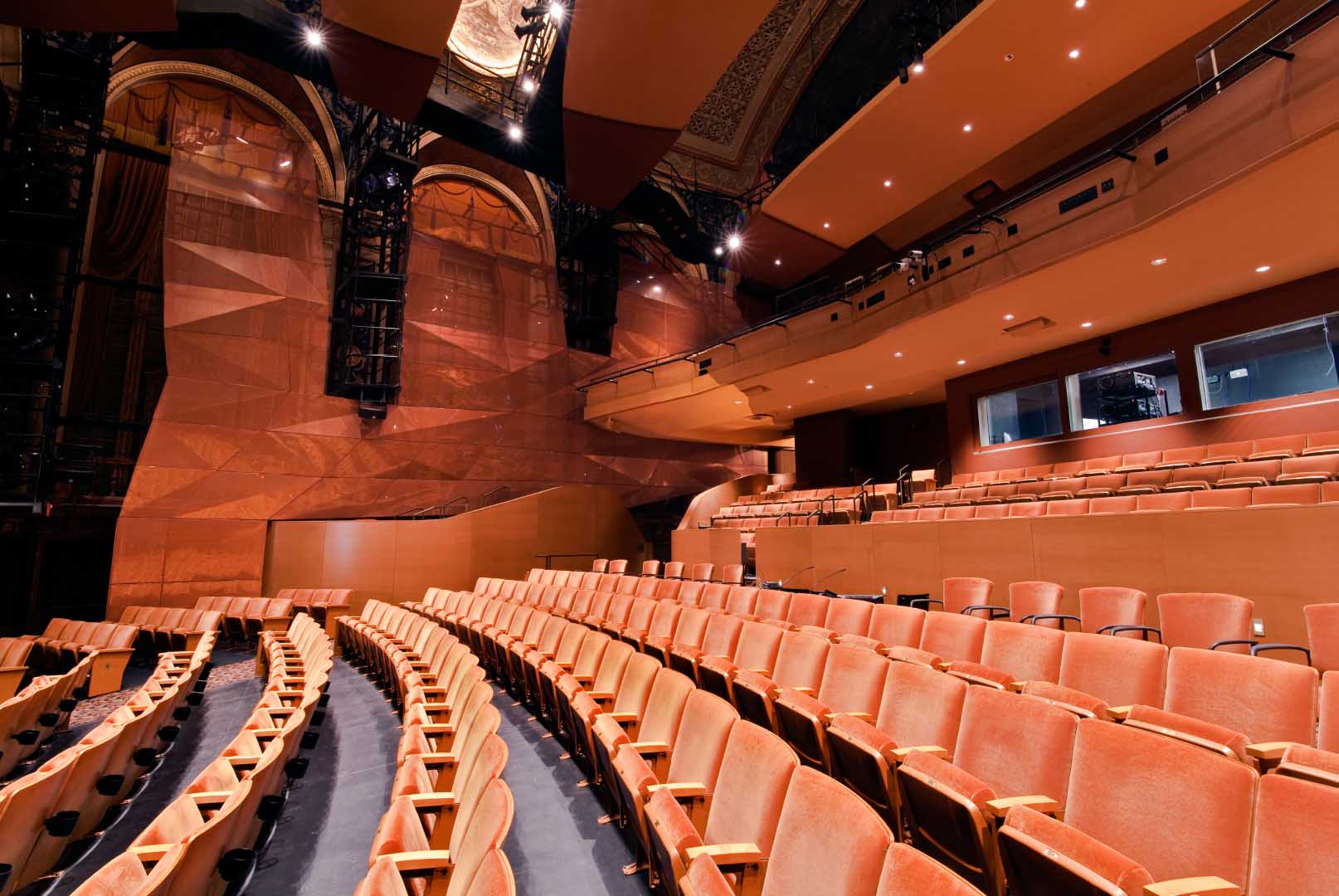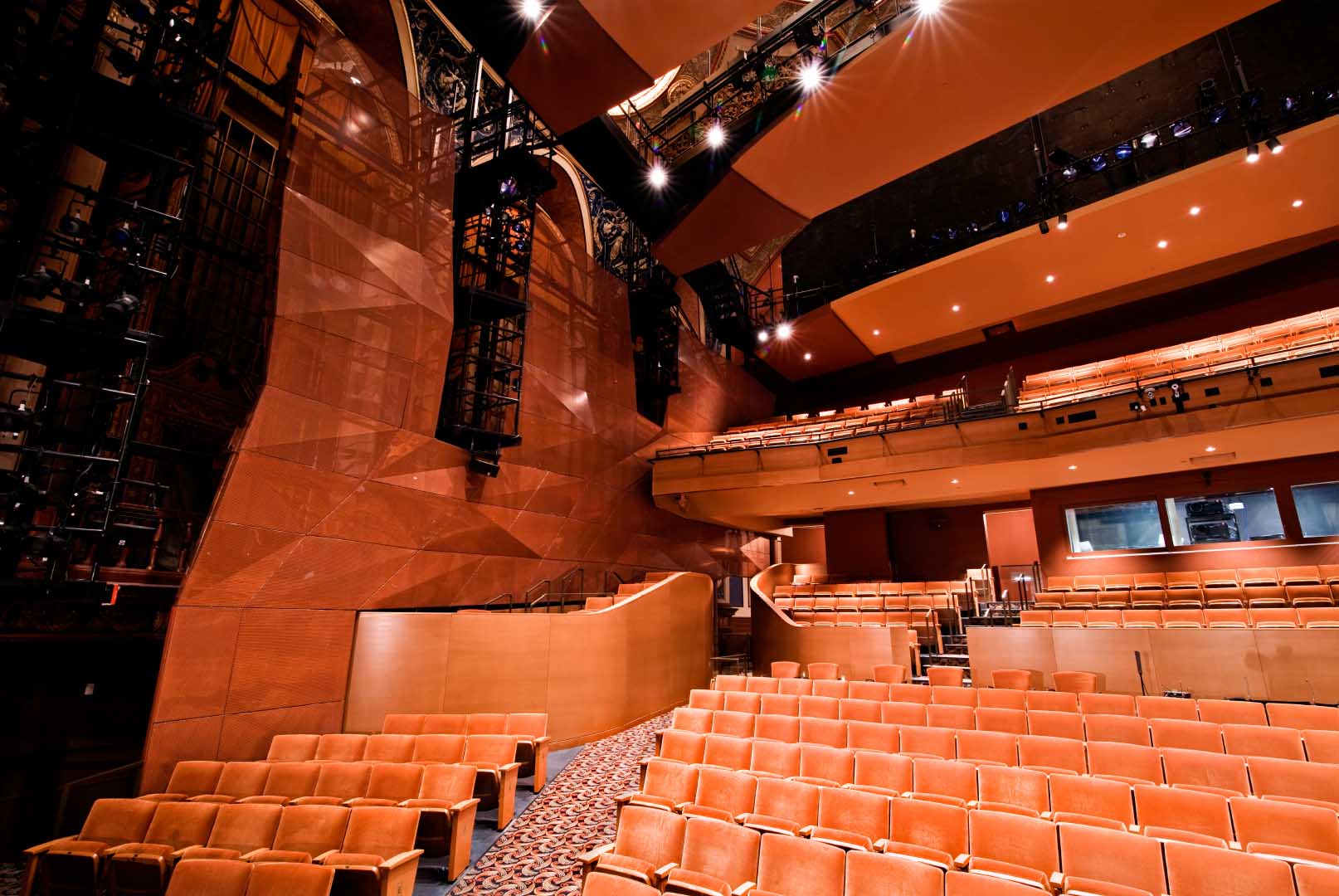 PROJECT ALLEN THEATRE, CLEVELAND, OH
DESIGN CONSULTANT WESTLAKE REED LESKOSKY
GENERAL CONTRACTOR TURNER CONSTRUCTION
BUILT BY EVENTSCAPE, AUGUST 2011
Recently completed; a massive renovation involving meticulously detailed faceted perforated steel walls that solved an acoustical problem yet preserved the 1920's ornate Italian renaissance-style architecture of the space.
The Allen Theatre is one of 8 performance venues in this, the largest performing arts center in the US outside of New York City. The renovation involved transforming this large theatre into 3 smaller spaces.  The historical significance and ornate architecture was preserved to create a multilayered contrast of styles and materials while solving a number of technical issues of sight lines and acoustics.
The challenge here was to create a faceted, perforated metal wall that was acoustically reflective, while acting as a visual scrim that can reveal or hide the original ornate interior finishes of the theatre, depending on which side is lit. The solution was 2400 sq. ft of 300 unique, brake formed, laser cut perforated steel panels with 75% of the perforated panels backed by a clear copolymer sheet to reflect the sound. Working closely with the acoustician, the angles of the facets were adjusted as needed to disperse the sound accurately.