OFFICINE PANERAI
RETAIL FACADE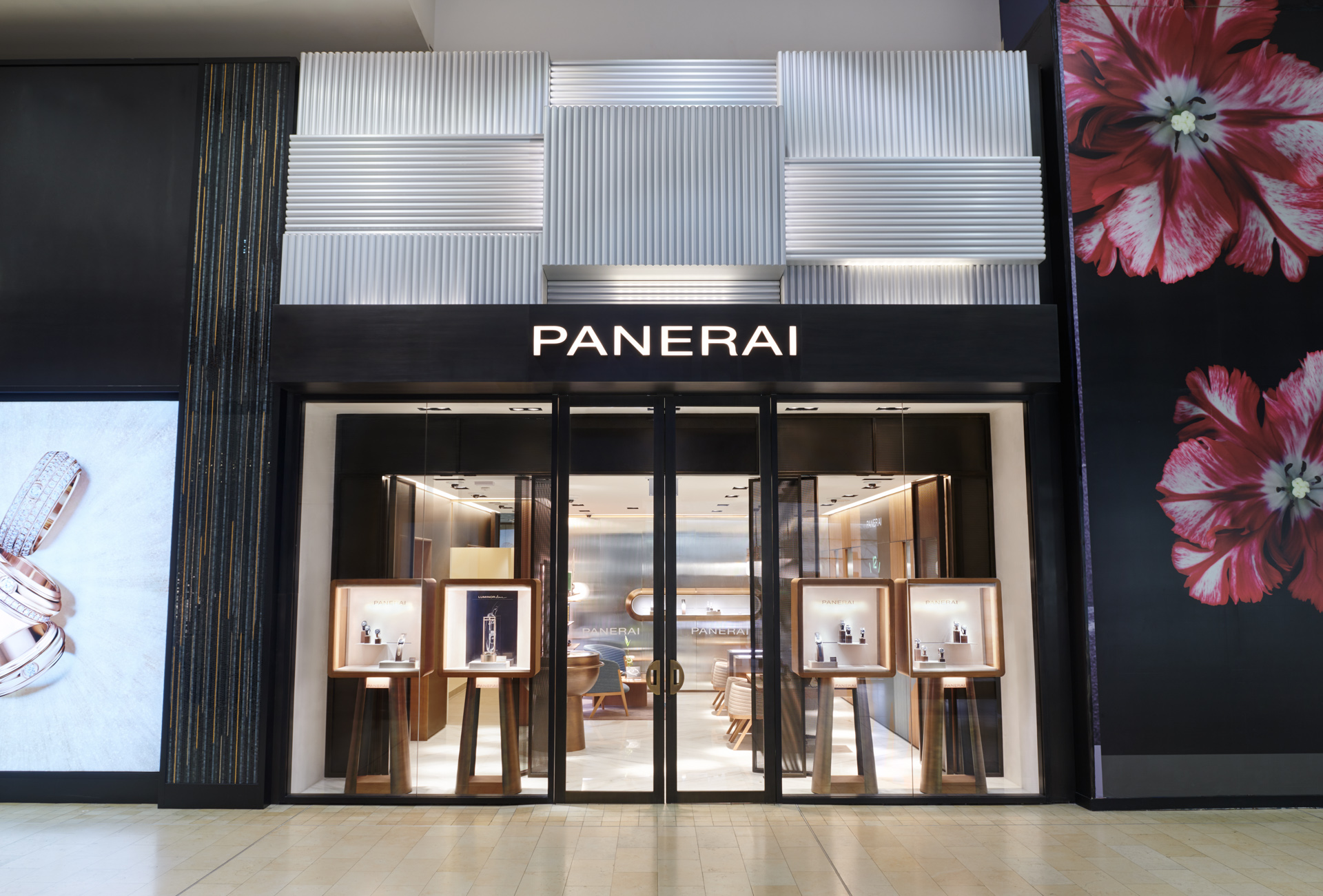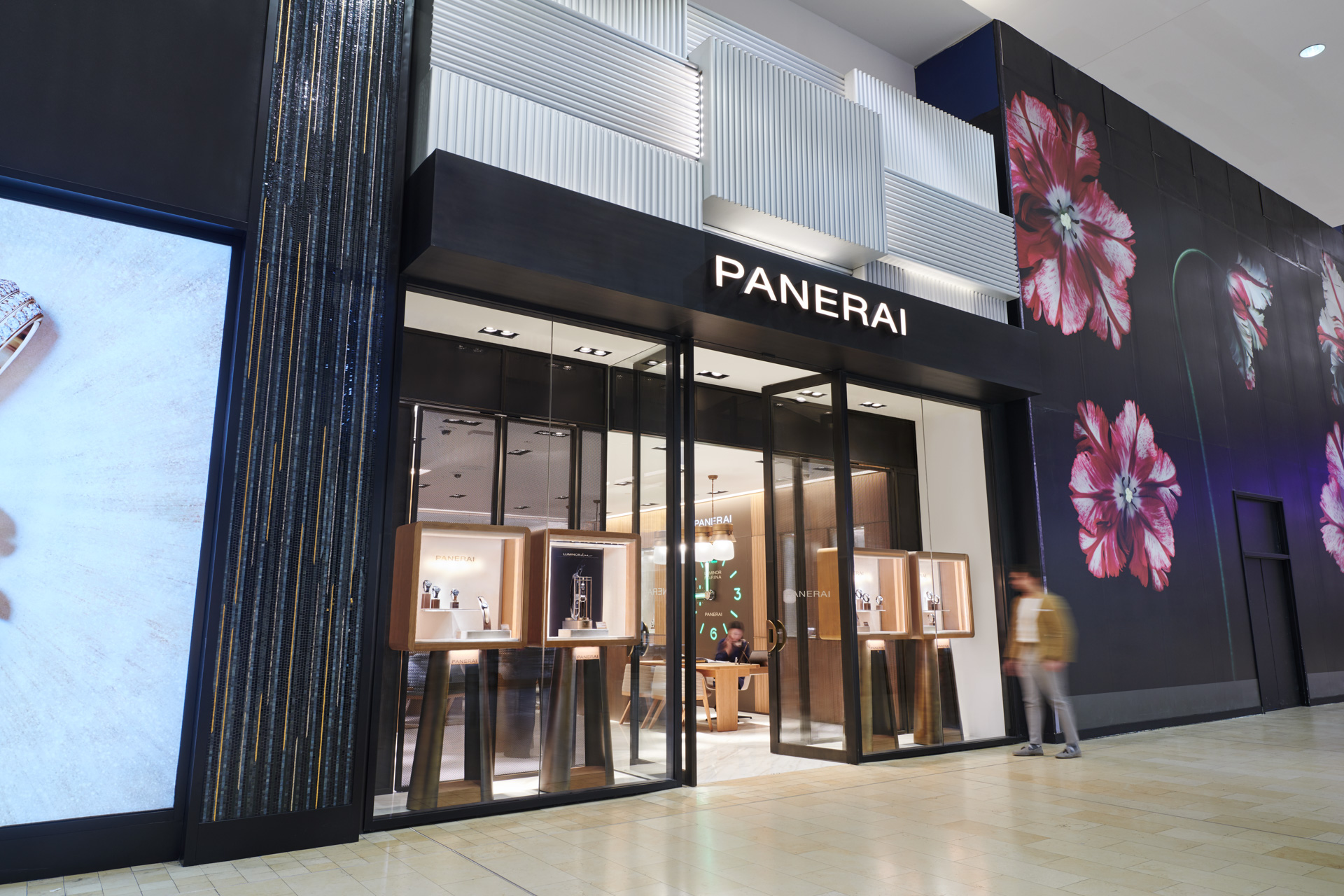 PROJECT OFFICINE PANERAI, YORKDALE SHOPPING CENTRE, TORONTO, ON
DESIGN DKSTUDIO ARCHITECTS INC.
GENERAL CONTRACTOR  STRUCTURE CORP.
OWNER  RICHEMONT NORTH AMERICA
PHOTOGRAPHY STEVE TSAI
BUILT BY EVENTSCAPE, JUNE 2017
Eventscape was honored to be part of the very first Panerai boutique store in Canada. The luxury Italian watch brand opened June 2017 in Toronto's Yorkdale Shopping Centre. Designed by dkstudio, Eventscape's scope was to engineer, fabricate and install the complete facade, comprised of a lower half glass storefront with two pivoting entrance doors; two side sales windows, an upper signage header panel and corrugated upper panels. All materials and finishes adhered to the brand's standard of high quality and innovation. This was a turnkey project, with Eventscape providing the complete facade from concept through to fabrication and installation – a perfectly controlled solution to achieve the designer's vision within a tight retail timeline.
Unique Characteristics & Project Challenges:
The first task for Eventscape was to coordinate with the base building engineer at the shopping centre to determine any load restrictions for the storefront. Each of the three 1,000 lb. custom header panels consisted of a plywood base faced with Italian-made custom extruded aluminum corrugated panels. These raw panels were cut to size and finished to the designer's specifications of brushed, clear-coated and anodized. Eventscape's team then laser-cut aluminum caps matching the fluting to finish the sides, and attached them with hidden mechanical fasteners for a clean finished edge. The panels also incorporated a brand-specified Italian lighting system to highlight the pattern.
On the lower part of the facade, Eventscape fabricated a metal header panel of 14-gauge steel; brakeformed and laser cut to appear like a solid beam. Eventscape's team created a custom jig for finishing the beam in plated antique bronze – a high-end finish that is part of the brand identity.
The Panerai logo signage was fabricated of metal channel letters with a frosted acrylic face and LED lights. The metal was plated dark bronze to match the header signage panel. As for the upper corrugated panels, a precise lighting temperature was specified for the lights.
For the lower section of the facade, Eventscape engineered and fabricated metal framing, glass fronts and side lites with a frameless return and two pivoting glass entrance doors. The challenge here was the oversized 12-foot tall glass panels. These required customized door hardware and specialized handling equipment during installation. A crane was used to lift the oversized sections into place behind the narrow five-foot deep hoarding with minimal final fitting required.