GTAA DOMESTIC CANOPY
TUBULAR METAL CANOPY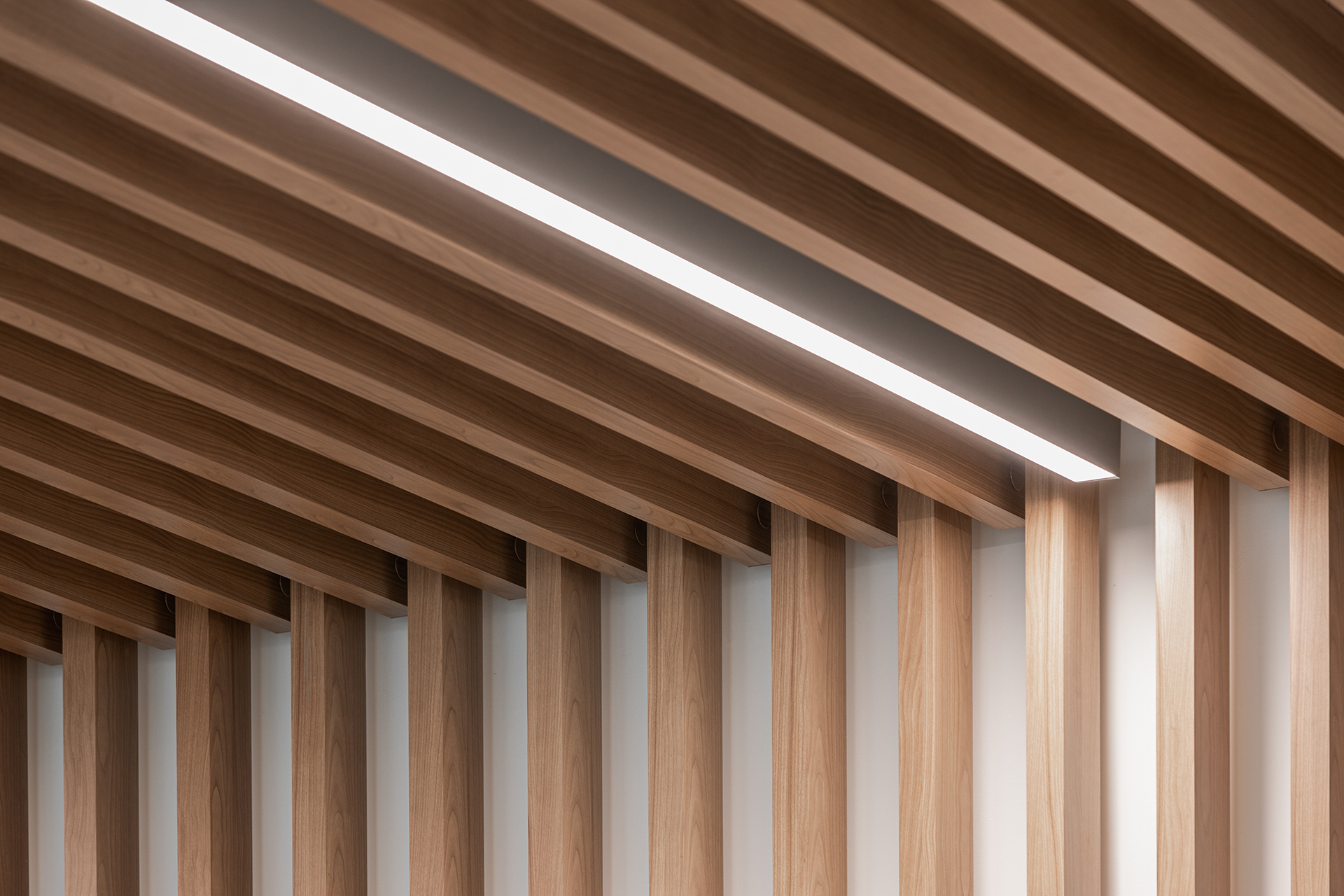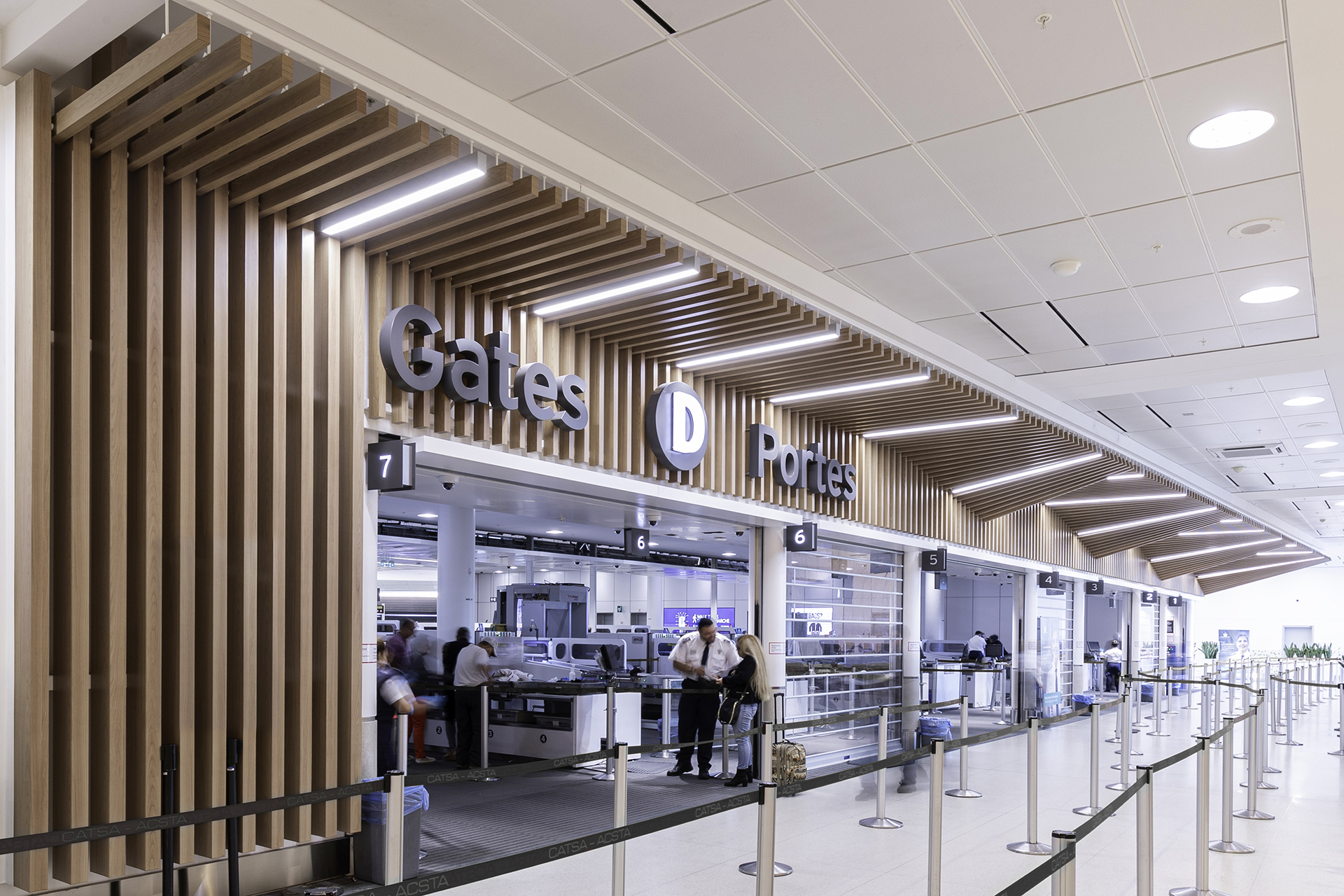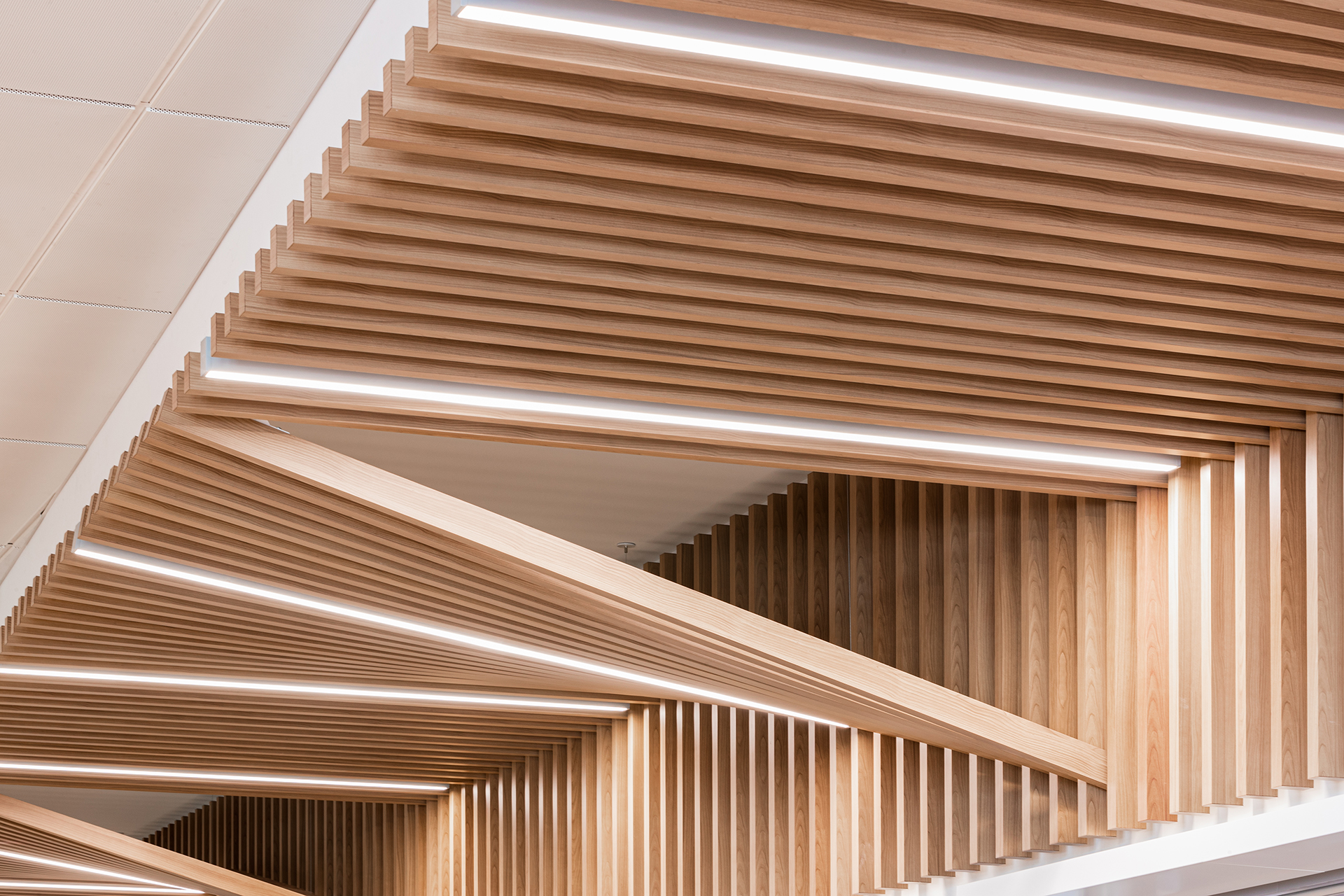 PROJECT AIRPORT DOMESTIC CHECKPOINT CANOPY, Toronto ON
DESIGN STANTEC ARCHITECTURE
GENERAL CONTRACTOR  PCL CONSTRUCTORS CANADA
BUILT BY EVENTSCAPE, APRIL 2019
Following the design established for the International Check Point Canopy, Stantec designed an interconnected beam and louver system for the Domestic Canopy, built of 362 – 2" x 4" aluminum beams with a custom dye-sublimated wood grain finish. At approximately 11-feet wide by 110-feet long the canopy consists of two interlocking strands, alternating vertical louvers and gradating and repeating hyperbolic-paraboloids canopy beams that create a graceful wave pattern.
Unique Characteristics & Project Challenges:

Two sets of mockups were created to refine the connection details for the beams for the architects's approval prior to full fabrication. Eventscape used a custom laser-cut rail to allow for all canopy beams and louvers to be interconnected with custom mechanical concealed fasteners.
Along one adjacent area Eventscape used custom extruded 3" x 8" tubes that extended the full 10-foot height of the wall. These needed a 3" spacing as opposed to the 4" spacing of the ceiling canopy beams to meet required safety standards. The ceiling canopy beams tapered from 11-feet to 5-feet-wide in plan and matched up to the drywall bulkhead. Installed using threaded rod, this allowed minor adjustments to the elevation of each beam during installation, maintaining a crisp alignment. Beams were omitted at designated positions along the length of the canopy, so that fifteen linear lights could be installed and continue the precise spacing.
Each of the elbow joints between vertical and horizontal components, incorporated a 1" metal spacer powder-coated white. At all visible ends of louvers and beams, a matching dye-sublimated wood grain aluminum end-cap was used along with wood-grain pop-in access cap covers for a clean finish.