GTAA INTERNATIONAL CANOPY
TUBULAR METAL CANOPY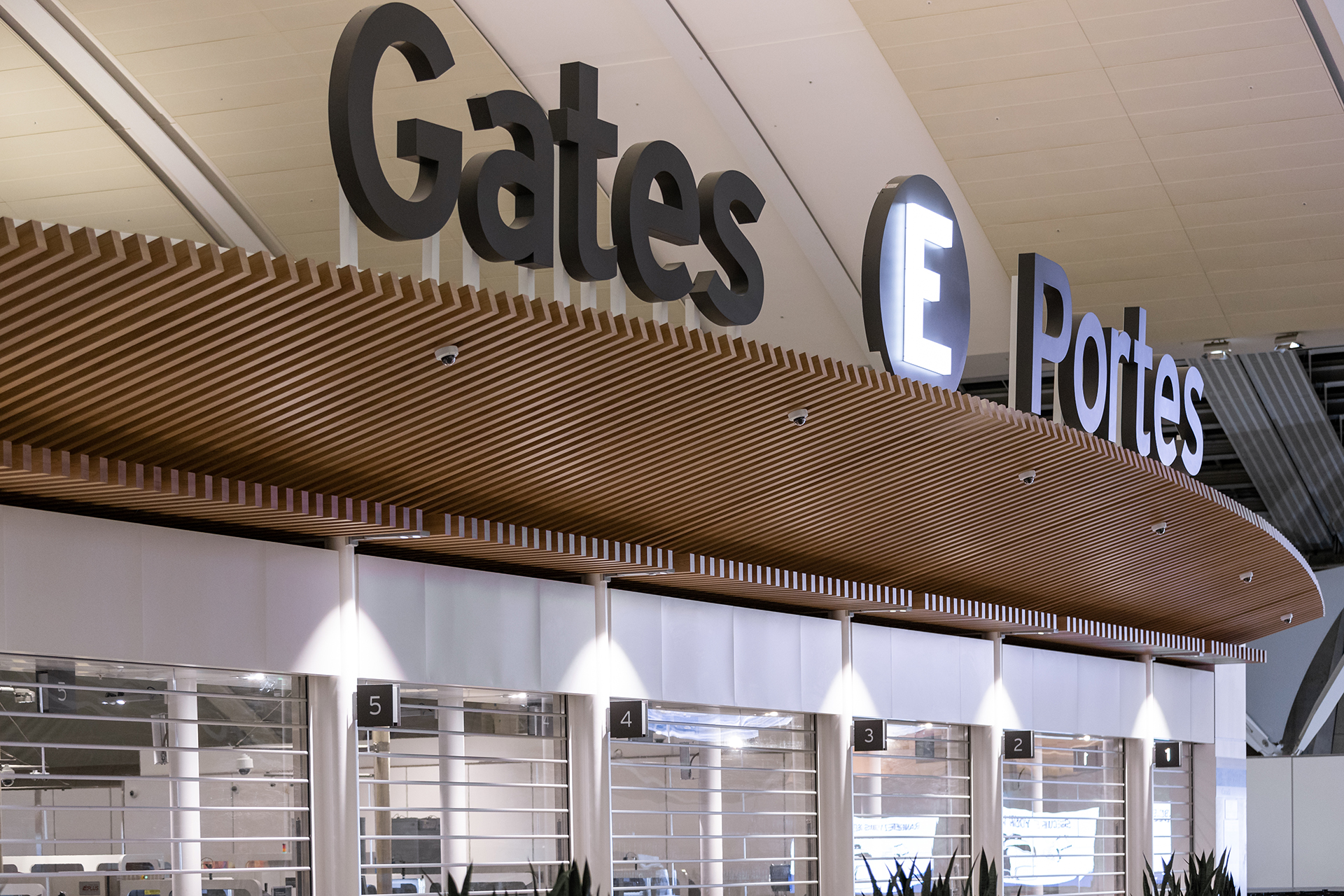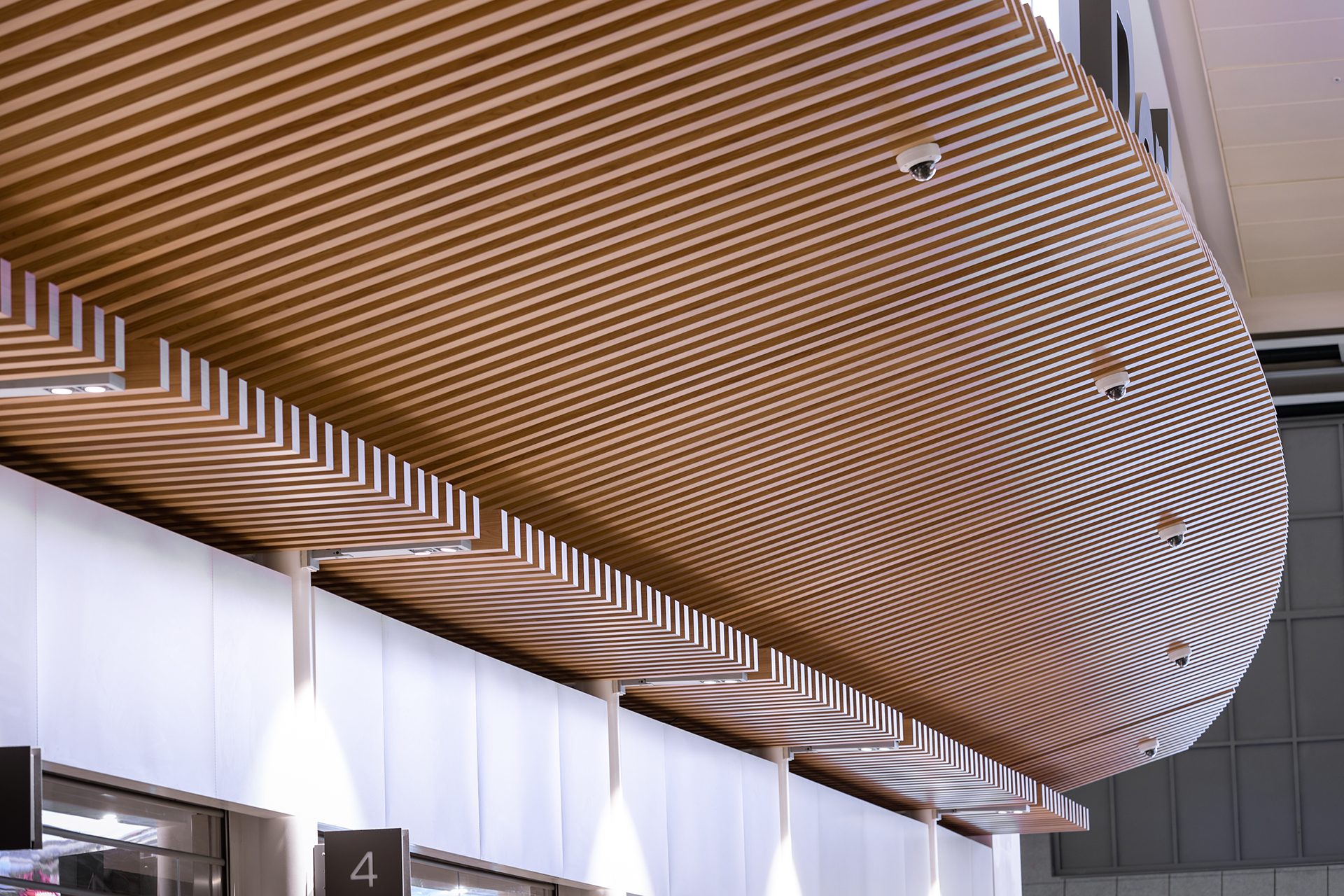 PROJECT GTAA CANOPY, PEARSON INTERNATIONAL AIRPORT, TORONTO ON
DESIGN STANTEC
GENERAL CONTRACTOR  PCL CONSTRUCTORS INC.
BUILT BY EVENTSCAPE DECEMBER, 2018
Eventscape engineered, fabricated and installed a boomerang-like shaped canopy, comprised of 333 three-inch by six-inch custom extruded aluminum beams with a dye-sublimated wood grain finish. This feature was secured to a structural system with interconnected beams fastened to structural columns. This distinctive feature was installed in the international pre-boarding security screening areas at the Toronto International Airport Terminal. This design is being carried through in the Domestic screening area in Terminal 3, creating a recognizable destination for visitors.
Unique Characteristics & Project Challenges:

The largest challenge was keeping the crisp alignment across this macro installation. Eventscape conducted a detailed site survey to determine exact as-built dimensions of the columns and structural framing. The team then engineered and installed an additional channel strut system to control the spacing and maintain slat alignment on the canopy. Slat placements were marked out on a ground layout with laser points to correspond to the location above.
Eventscape also coordinated with the architect and all other trades to determine if any of the additional cameras, lighting or air handling systems would intersect the canopy. This was a quick and efficient installation using detailed site coordination and skilled engineering solutions.