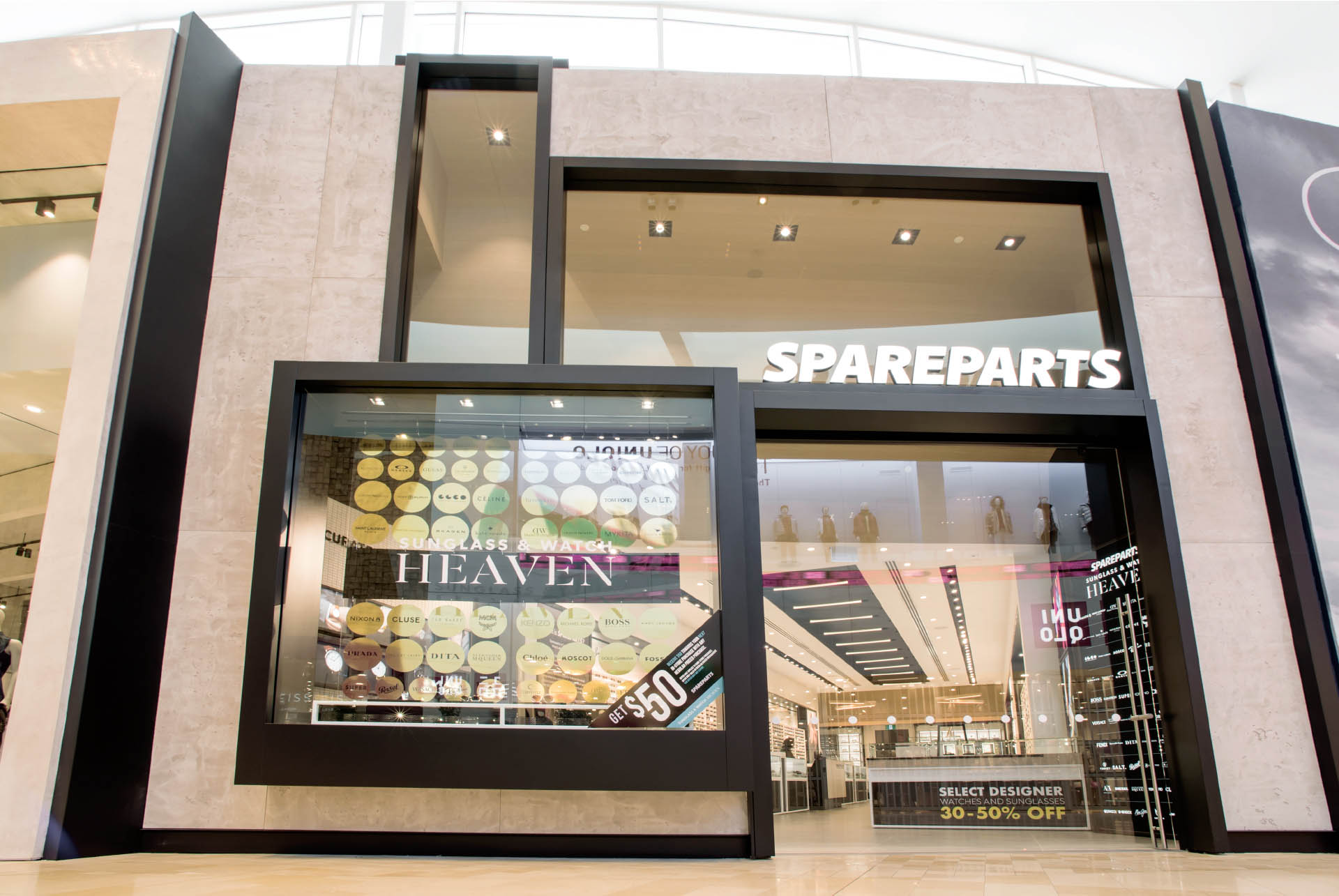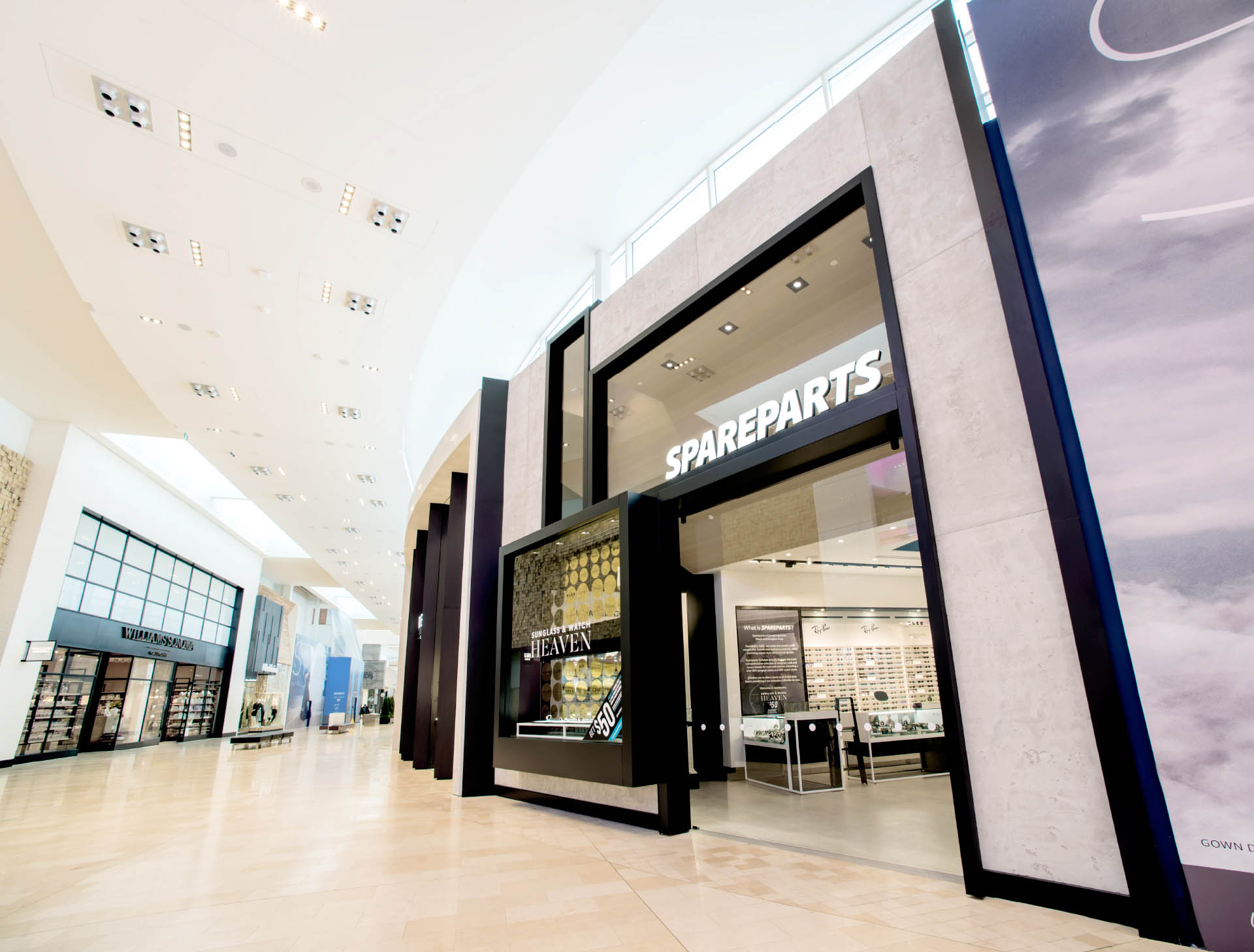 PROJECT SPAREPARTS, YORKDALE SHOPPING CENTRE, TORONTO, ON
DESIGN CUTLER DESIGN
GENERAL CONTRACTOR WEEKES GENERAL CONTRACTING LTD.
PHOTOGRAPHY ROBERT YOUNG
BUILT BY EVENTSCAPE, OCTOBER, 2016
Eventscape provided a complete turnkey solution for the Spareparts storefront facade. At 26 feet wide x 24 feet high the facade was composed of an engineered main steel frame and support structure, window glazing units, sliding glass security door, monolithic window frames, store signage and a finished wall cladding of fiber-reinforced concrete panels. By managing the complete facade, Eventscape was in full control of all aspects of the facade, joining each section of glass, metal and concrete so they would fit precisely between the demising walls of the defined tenant space. By constructing the full size facade prior to installation, the designer was able to verify that all elements retained the design integrity.