MICHELIN ON MAIN
CORPORATE RETAIL STORE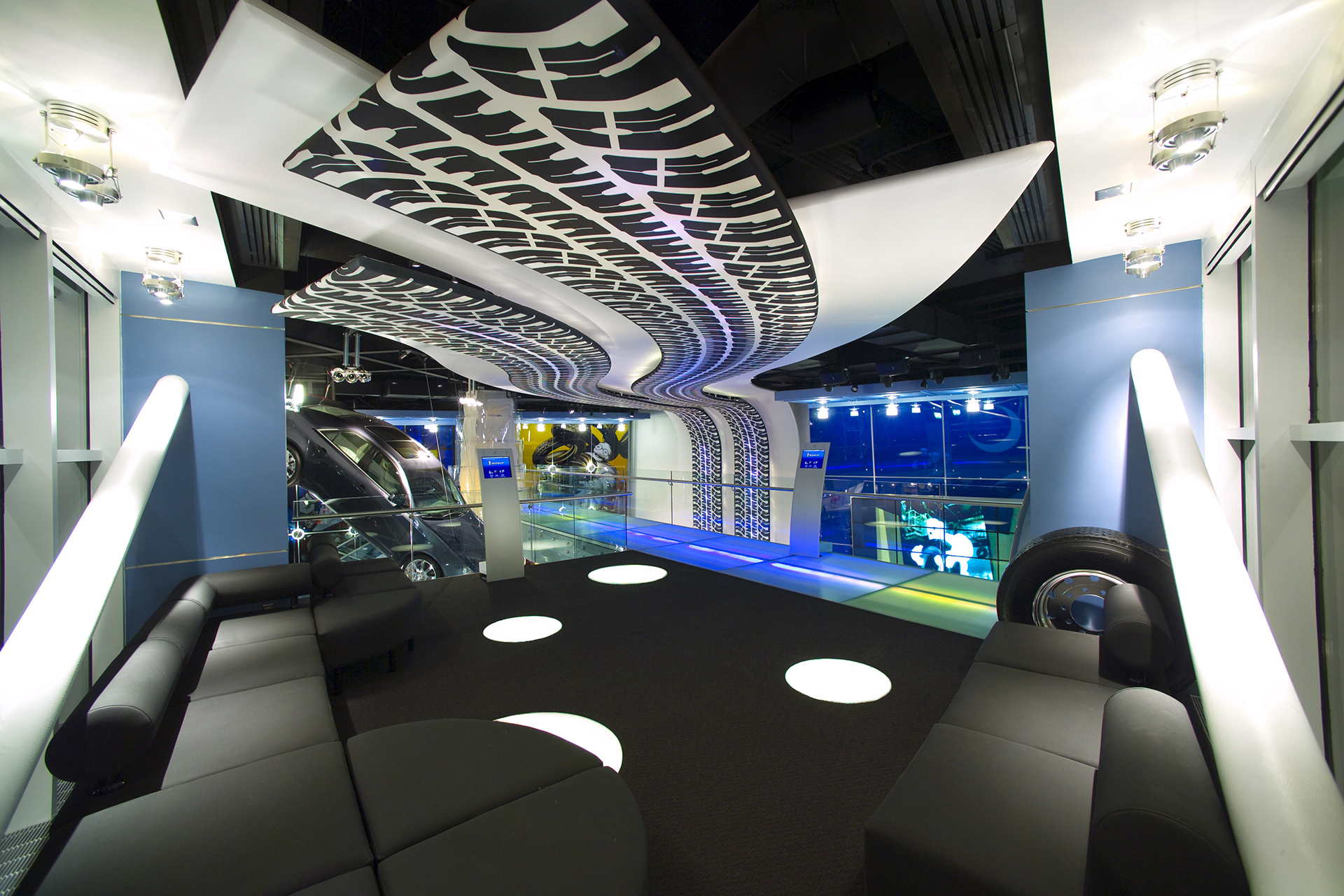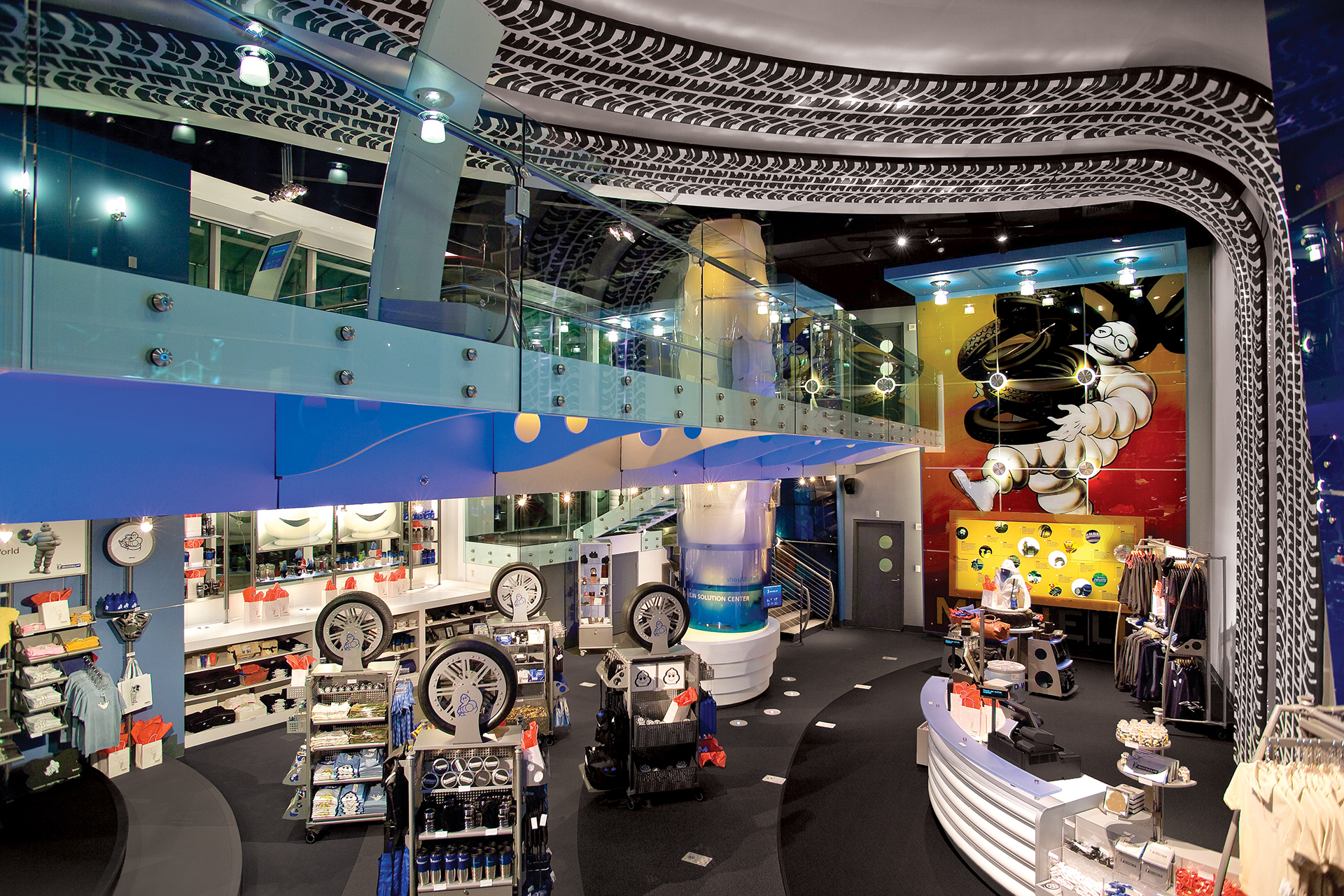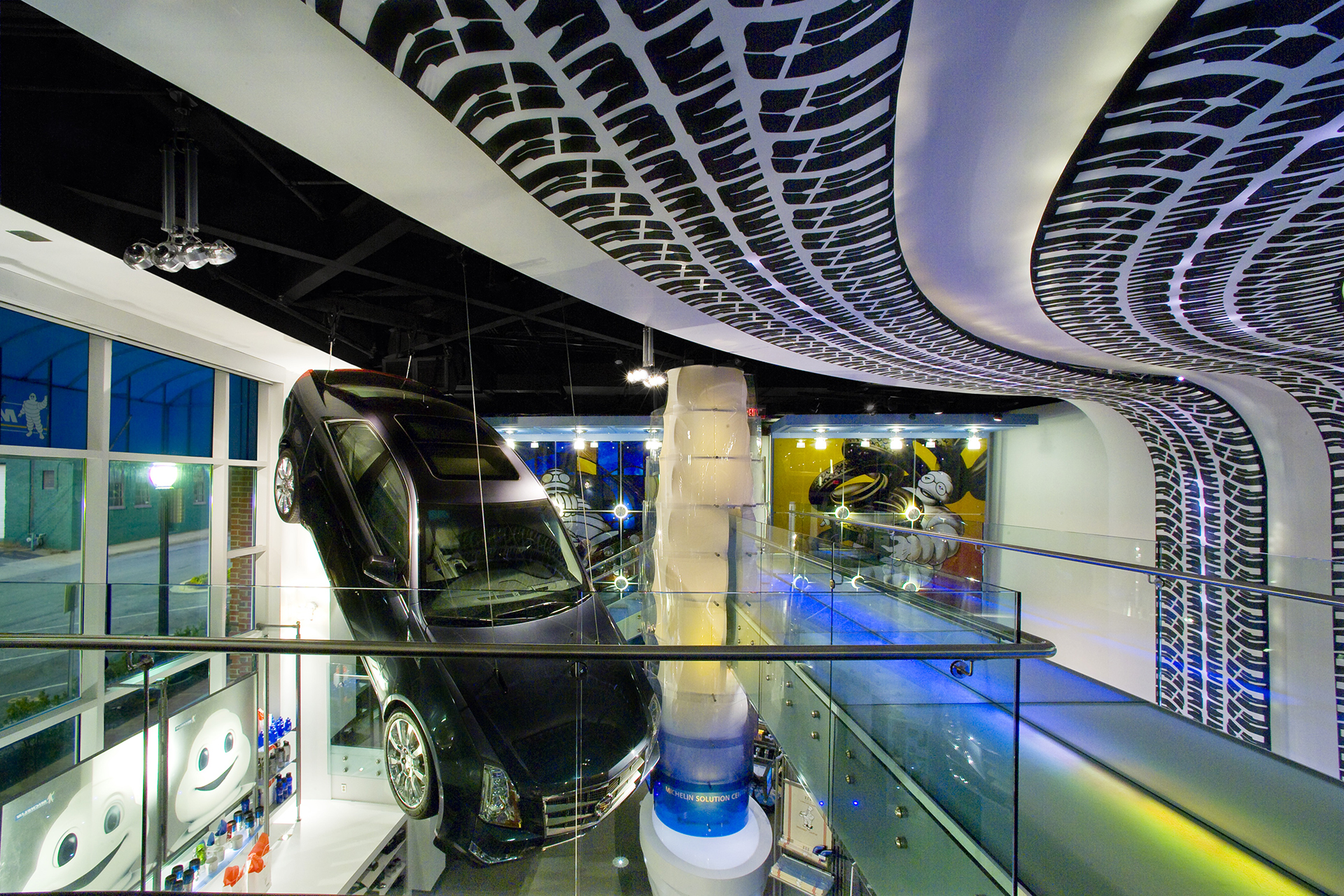 PROJECT MICHELIN ON MAIN, GREENVILLE SC
DESIGN NEAL PRINCE + PARTNERS ARCHITECTS
PHOTOGRAPHY FRED MARTIN PHOTOGRAPHY INC.
AWARDS 2008 ARE OUTSTANDING MERIT AWARD / 2008 ARE STORE FIXTURE AWARD
BUILT BY EVENTSCAPE, DECEMBER 2007
This store is the first corporate retail store for the Michelin brand in North America. As such, it was important to create a branded environment that would communicate the corporate identity to the public, connect with the community, showcase mobility, innovations and environmental sensitivity.
 Unique Characteristics & Project Challenges
The challenge was to integrate historical and corporate identity as well as the fun atmosphere of an interactive experiential retail space to evoke an emotional response and connection to the brand. 
The scale of the work together with the requirement for minimal impact on the base building required  lightweight prefabricated fixtures combining numerous materials to seamlessly integrate into the construction process. 
The large polycarbonate printed graphic walls incorporate historical artifacts and classic images to illustrate and educate the visitors to the history of the company.  The column is a central anchor  element which integrates a laminate millwork kiosk to guide and inform visitors around the products. The inner frame and fabric column is encased in a clear polycarbonate surround and draws its form from the spirit of the "Michelin Man."
 The framed printed fabric ribbon "tire road" ties together the two main areas and speaks to the core product with tires on the road graphic motif.  The integrated fiber optic lights lights provide movement from floor to ceiling, giving a constant sense of motion and journey throughout the space.
Other Interesting Elements: Recycled materials were used including flooring made of recycled tires. Glass balconies, stairs and railings combined with lighting effects create a dynamic sense of openness within a small space.   Flexibility was created in a limited size space by adding a mezzanine to increase square footage, with all product displays on movable racks.  Showcasing mobility and innovations included special lighting, video effects and an automobile suspended from the ceiling. A television production studio provides the opportunity for a daily downtown morning show which is designed in a way that the production area is not seen when not in use.