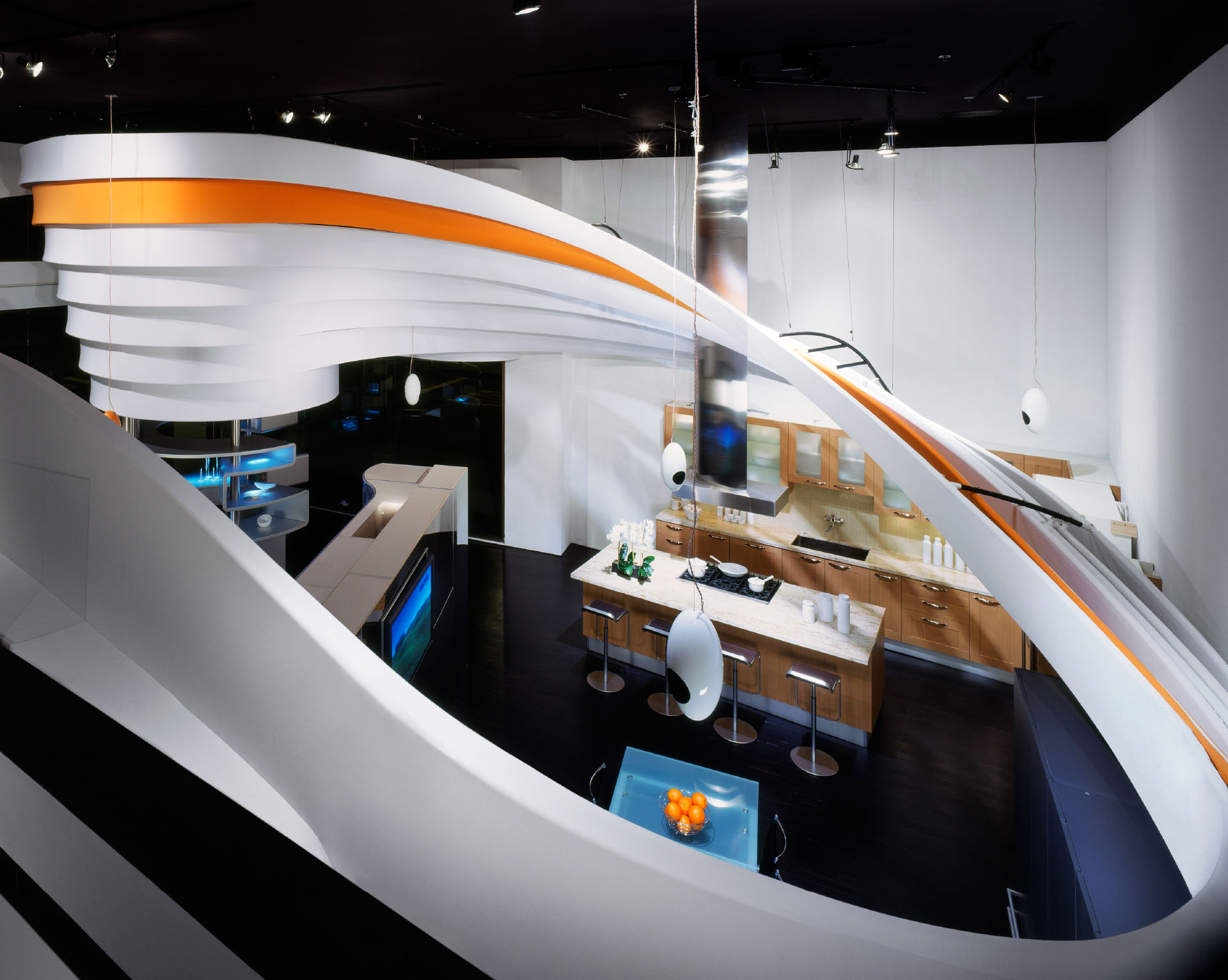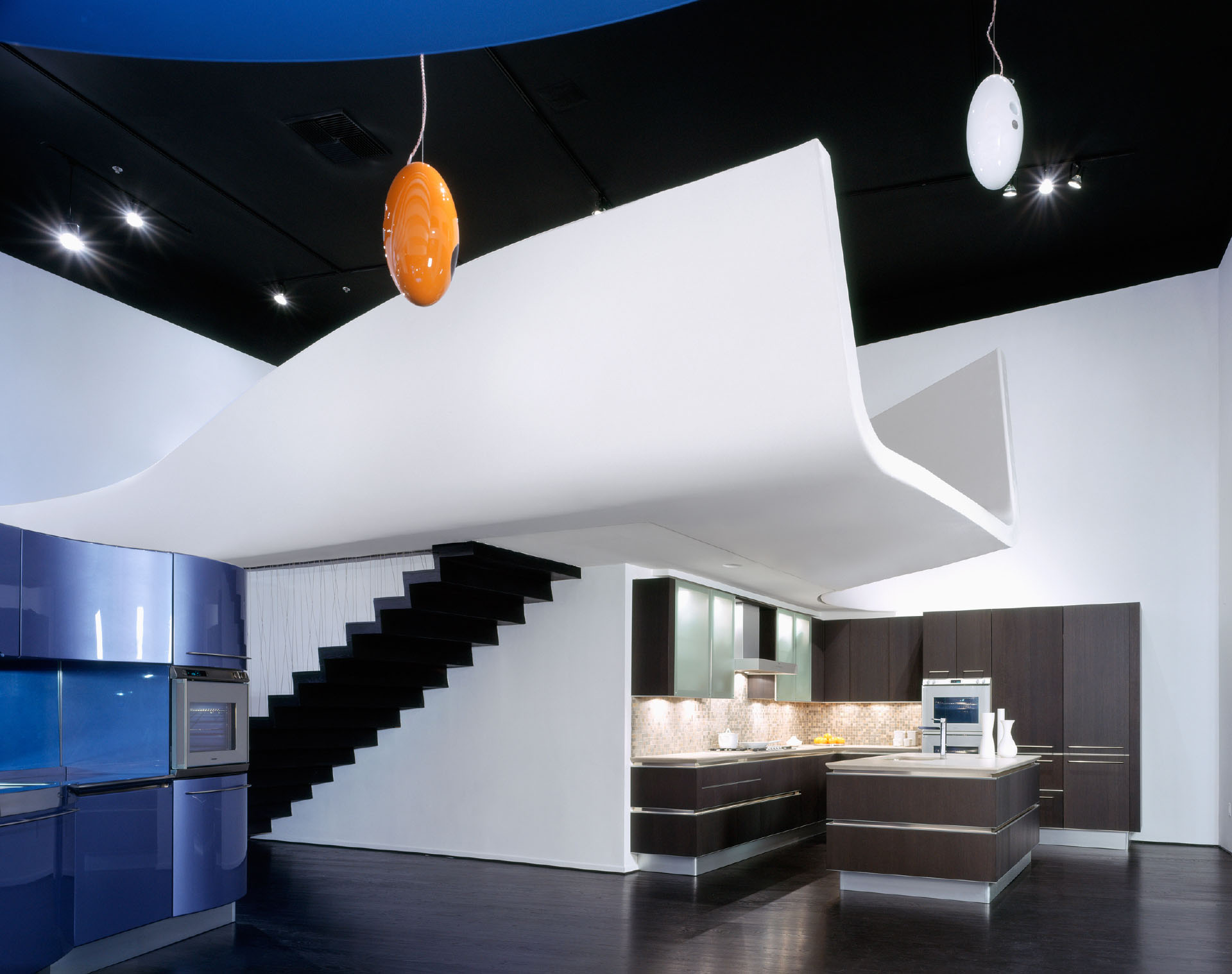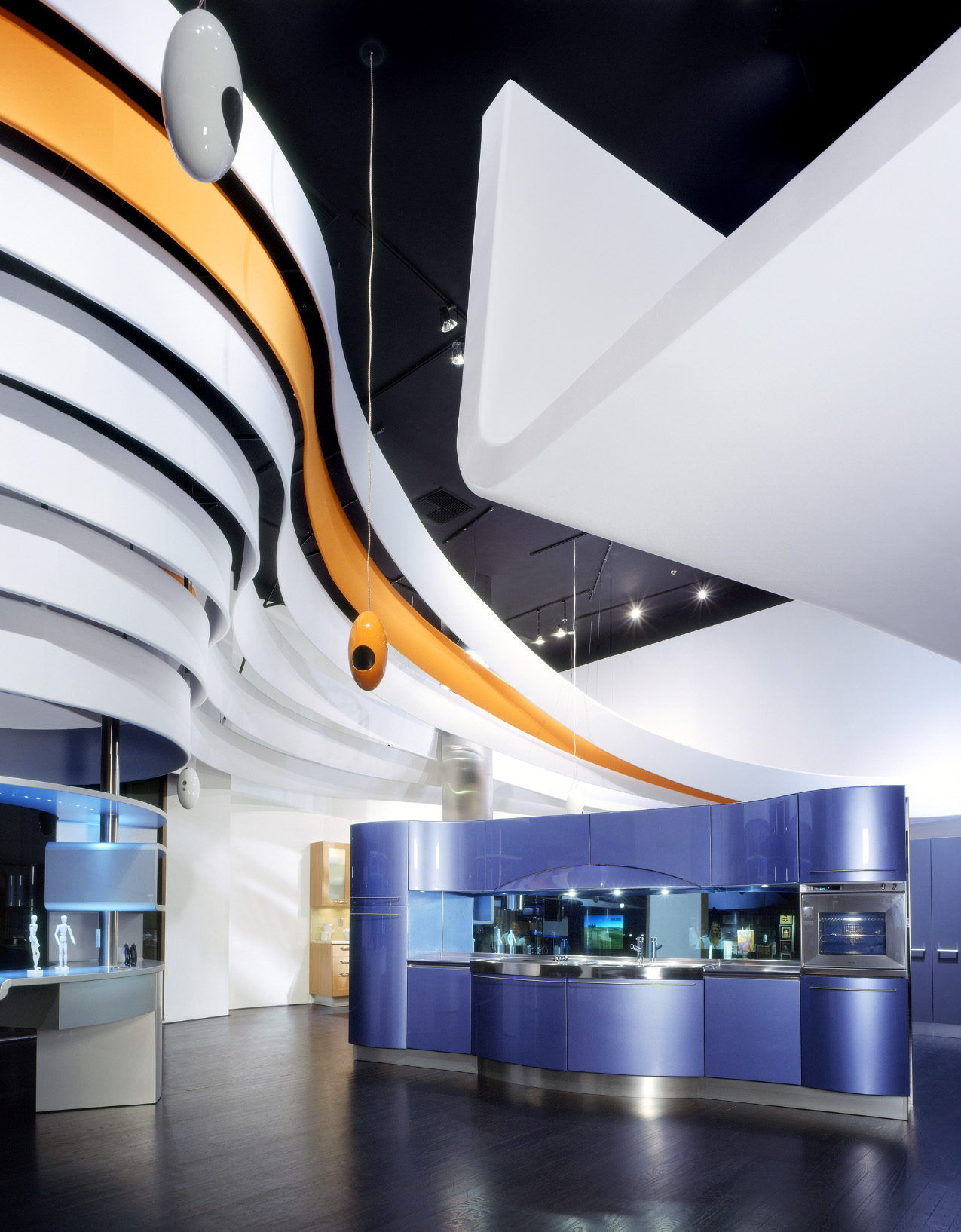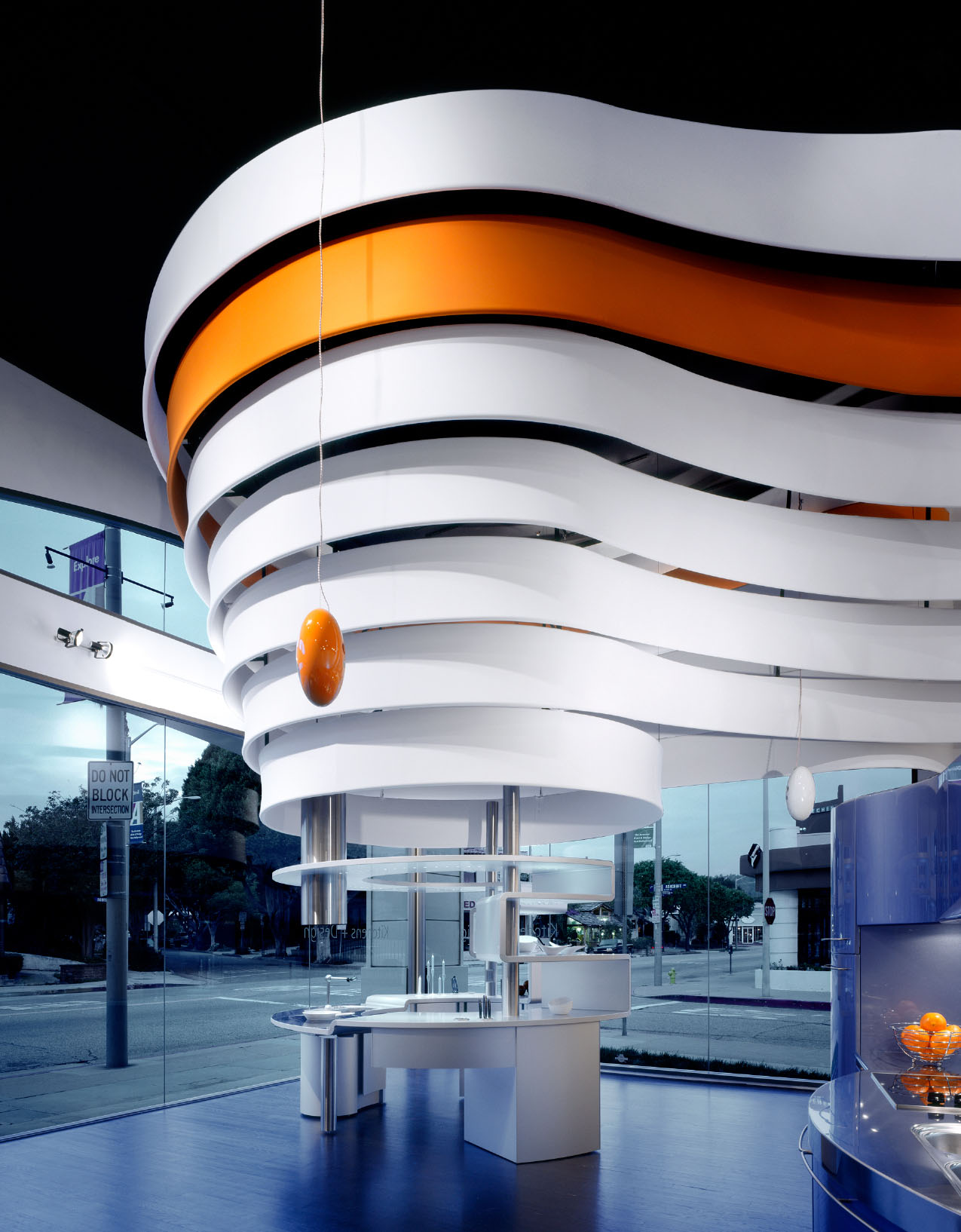 PROJECT SNAIDERO SHOWROOM, LOS ANGELES, CA
DESIGN GIORGIO BORRUSO
AWARDS 2007 LOS ANGELES ARCHITECTURAL AWARD, 1ST PRIZE- RETAIL INTERIORS; 2006 SADI AWARDS SUPERIOR ACHIEVEMENT IN DESIGN & IMAGING, HONORABLE MENTION; 2006 NASFM OUTSTANDING MERIT, HARDLINE SPECIALTY STORE UP TO 3000 SQ. FT.; 2005 BEST OF THE BEST DESIGN, ROBB REPORT; 2005 ISP/VM+SD 1ST PLACE SHOWROOM DESIGN; 2005 GOOD DESIGN AWARD CHICAGO ATHENAEUM MUSEUM
PHOTOGRAPHY BENNY CHAN/FOTOWORKS
BUILT BY EVENTSCAPE, 2004
A seven-part ribbon ceiling structure encircles the four kitchen displays in this 1700 square foot showroom. They also form into a frame and fabric cantilevered mezzanine. The designer wanted the structure to appear solid, so four layers of fabric eliminated translucency and gave the illusion of extruded plastic. The ribbon structure incorporates the corporate color, inviting the customer through the showroom, focusing on the kitchen design displays as the heart of the home. Winner of an ISP/VM&SD 1st place Showroom Design in 2005 and 2006 NASFM Outstanding Merit Award.