Burlington Centre
CUSTOM CEILING FEATURE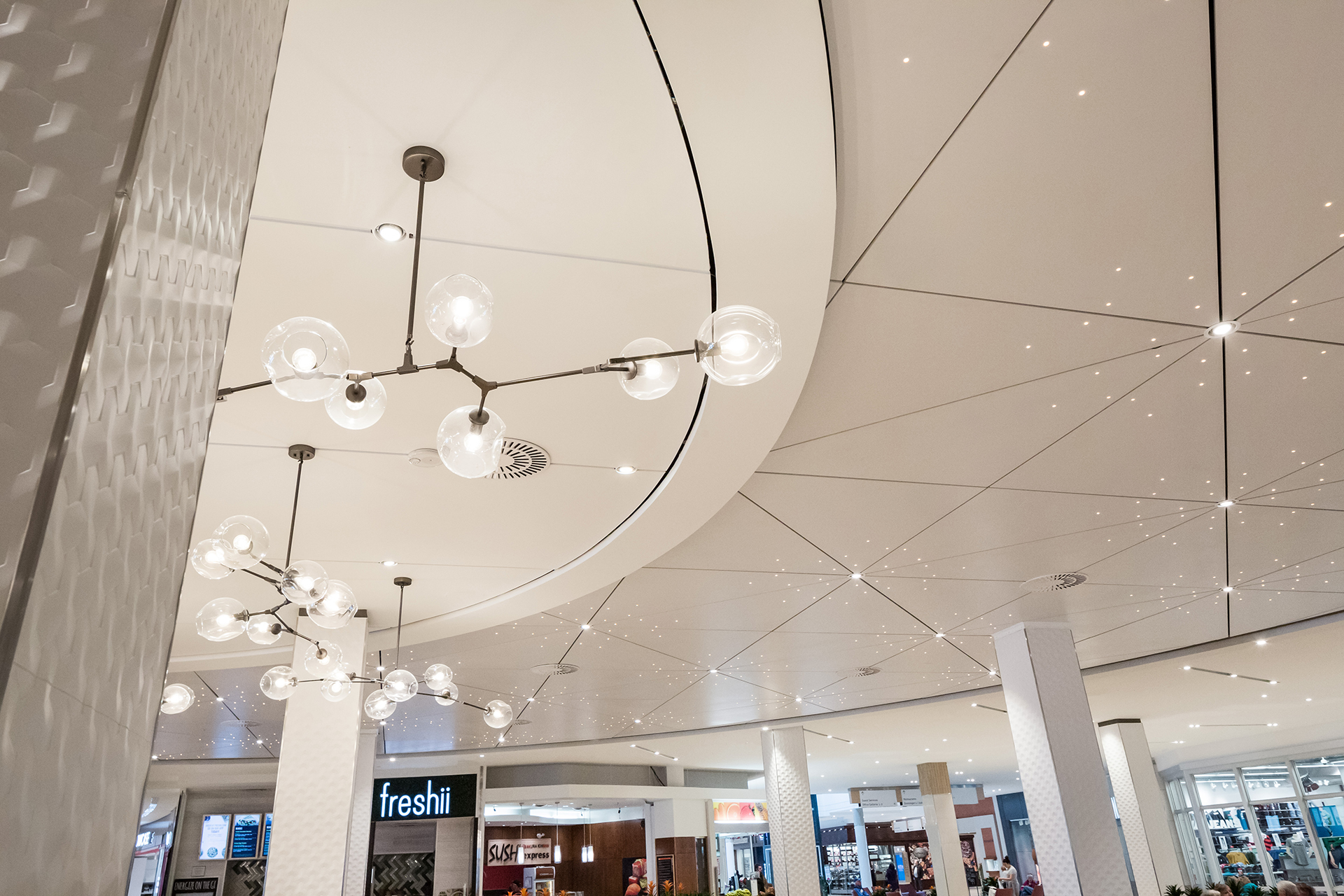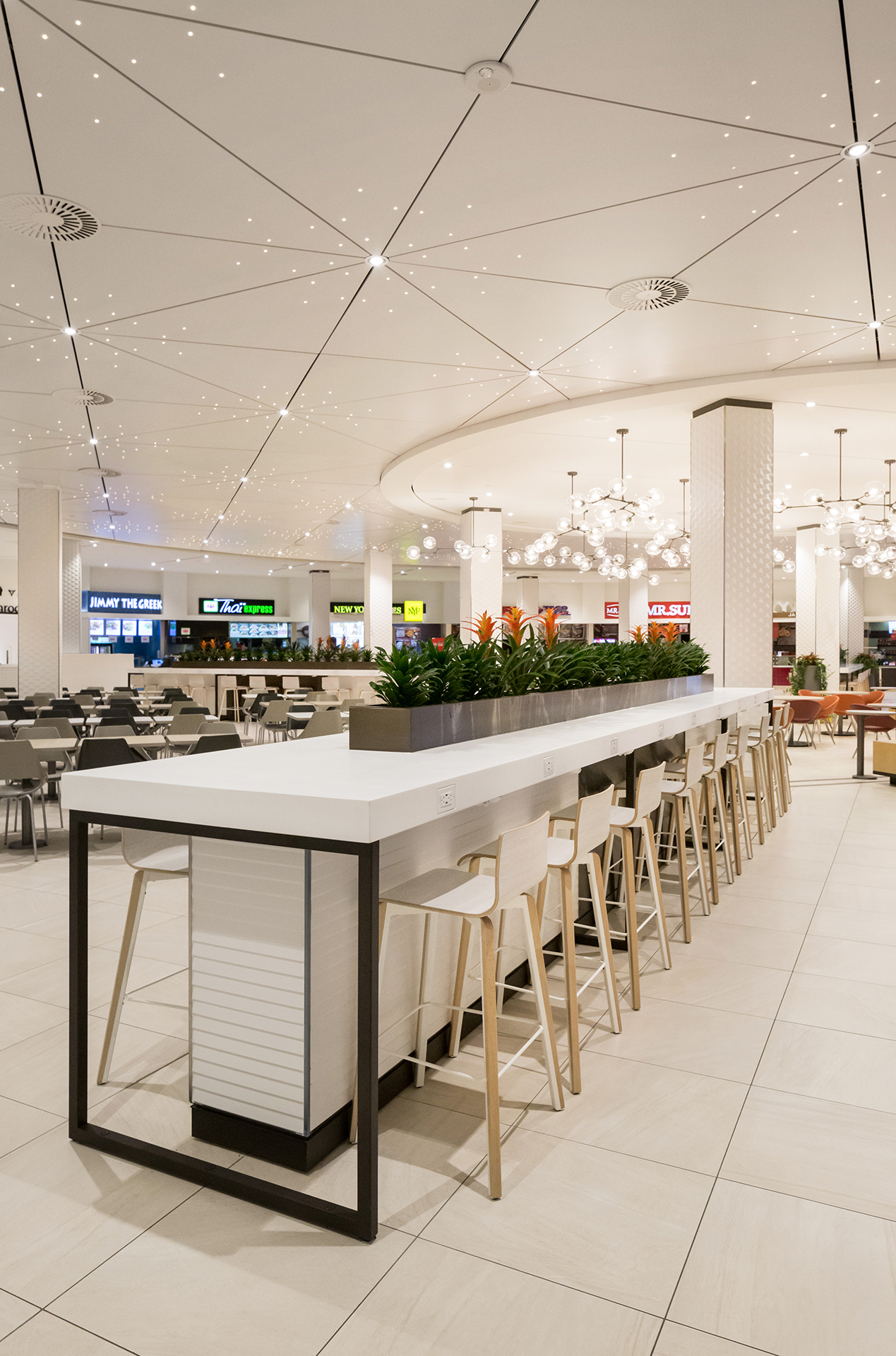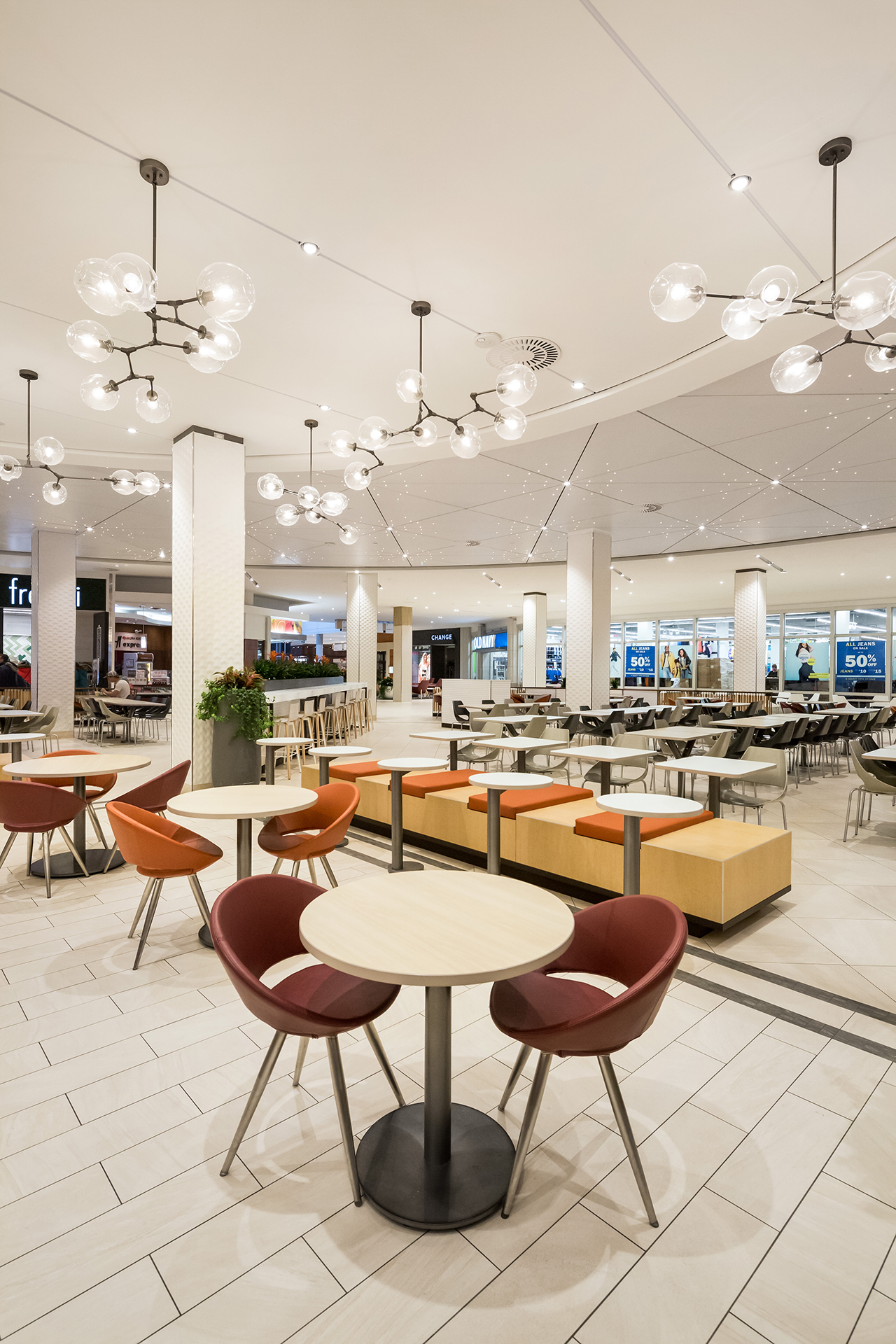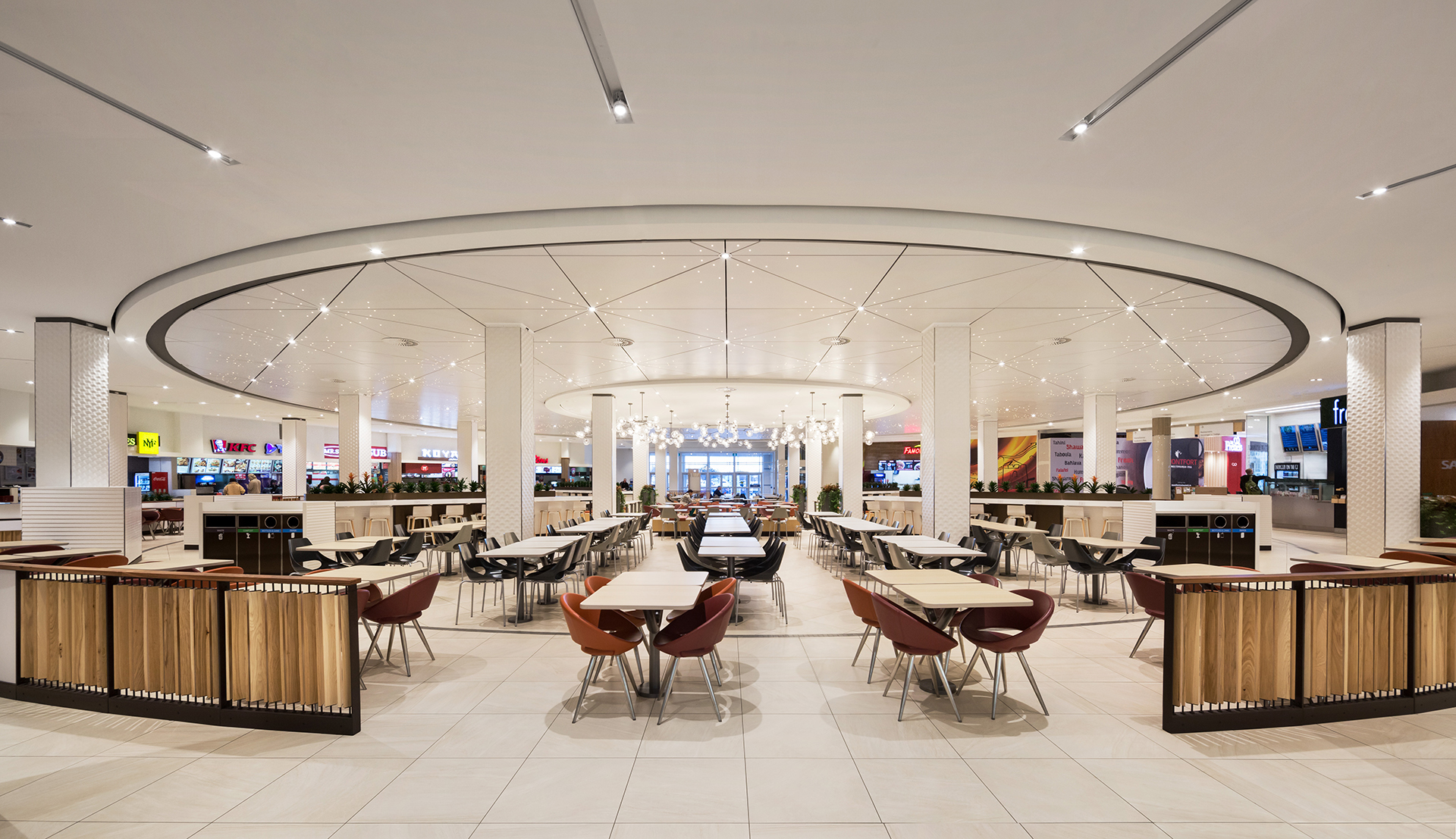 PROJECT BURLINGTON MALL, BURLINGTON, ON
DESIGN PAPPAS DESIGN STUDIO
DEVELOPER RIOCAN
GENERAL CONTRACTOR  BACHLY CONSTRUCTION
PHOTOGRAPHY STÉPHANE BRÜGGER
BUILT BY EVENTSCAPE NOVEMBER, 2018
Burlington Centre celebrated it's 50th year with a $60 million renovation and rebrand. All areas of the mall were completely transformed and refreshed including new washrooms, renovated food court, all new floor tiles and LED lighting throughout.
Eventscape was contacted by Pappas Design Studio to engineer, fabricate and install the new food court feature ceiling that brightens and modernizes the space. The 6000 square foot ceiling contained a total of 256 custom triangular panels with integrated spot lighting creating an array of panels with reveals and sparkling lights throughout.
Unique Characteristics & Project Challenges:
The 95-foot diameter suspended ceiling feature was built of individual triangular panels mounted to and supported by a grid of channel framing. The ring of panels surrounds a drywall ceiling center filled with suspended globe light fixtures. Eventscape coordinated closely with the HVAC, sprinkler and electrical sub-contractors for placement of all equipment, providing a template of the ceiling layout. Eventscape provided survey points for the drywall subcontractors for precise placement surrounding the ring of panels, so that there would be a consistent 1/4" reveal.
Panels were built of a 1-1/4" aluminum honeycomb core with cut-outs for pot lights, mini LED's and HVAC diffusers. They were finished with a semi-gloss lacquer white powder coat finish and plastic
laminate edging. Of the 256 panels, there were 25 different types. A number of the small ones that bordered the outer edges of the ring were linked together for ease of installation. Eventscape designed a custom concealed mounting bracket so that any panel could be removed for servicing as needed. A custom collar and cover trim were engineered to finish both the column tops and the mini-LED's which also included quick connectors between each panel.
Installation was done in stages, in the evening, hoarding off sections of the food court in sequence, so that the space could still be used during the day.