CHOTTO MATTE
CUSTOM RIBBON FEATURES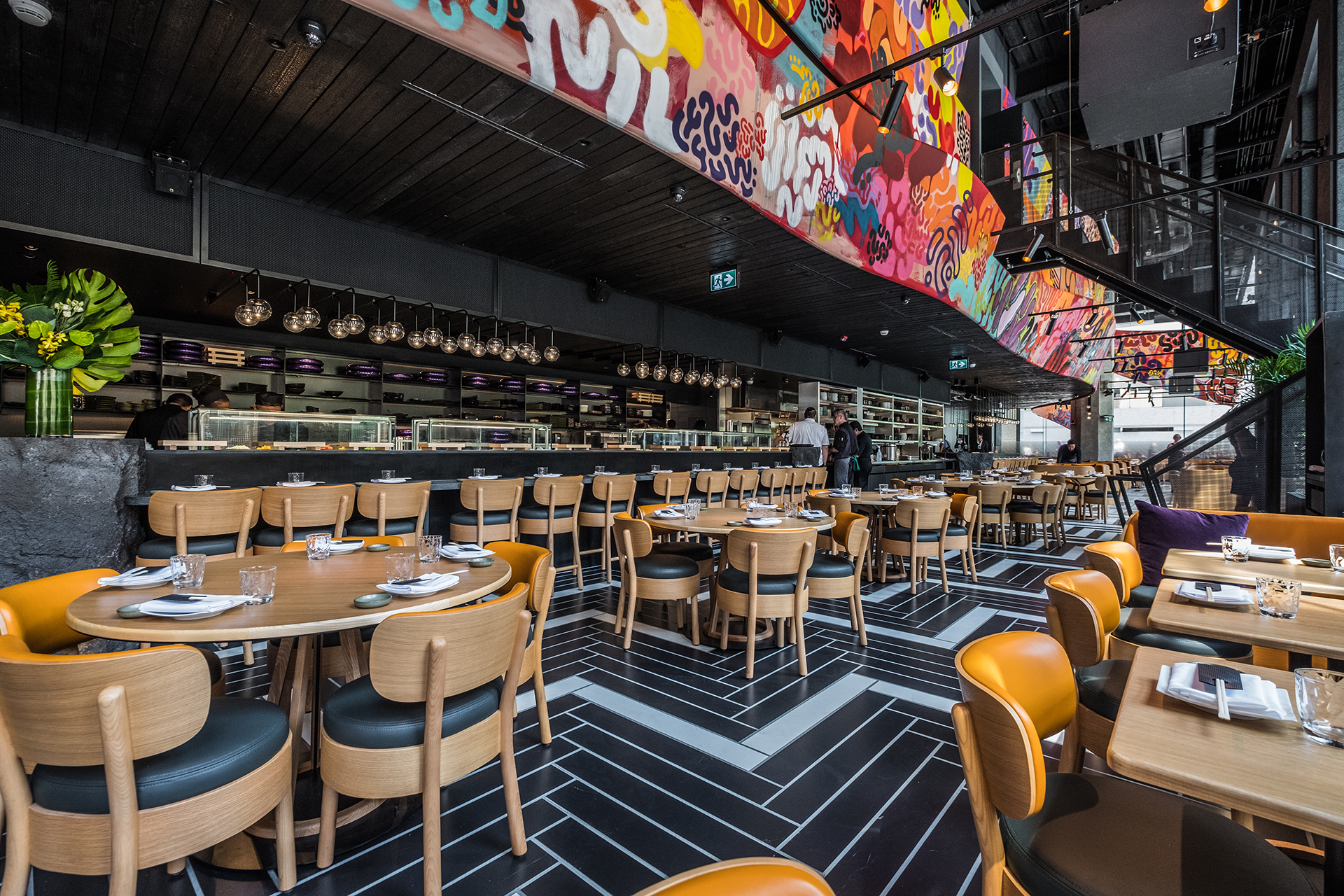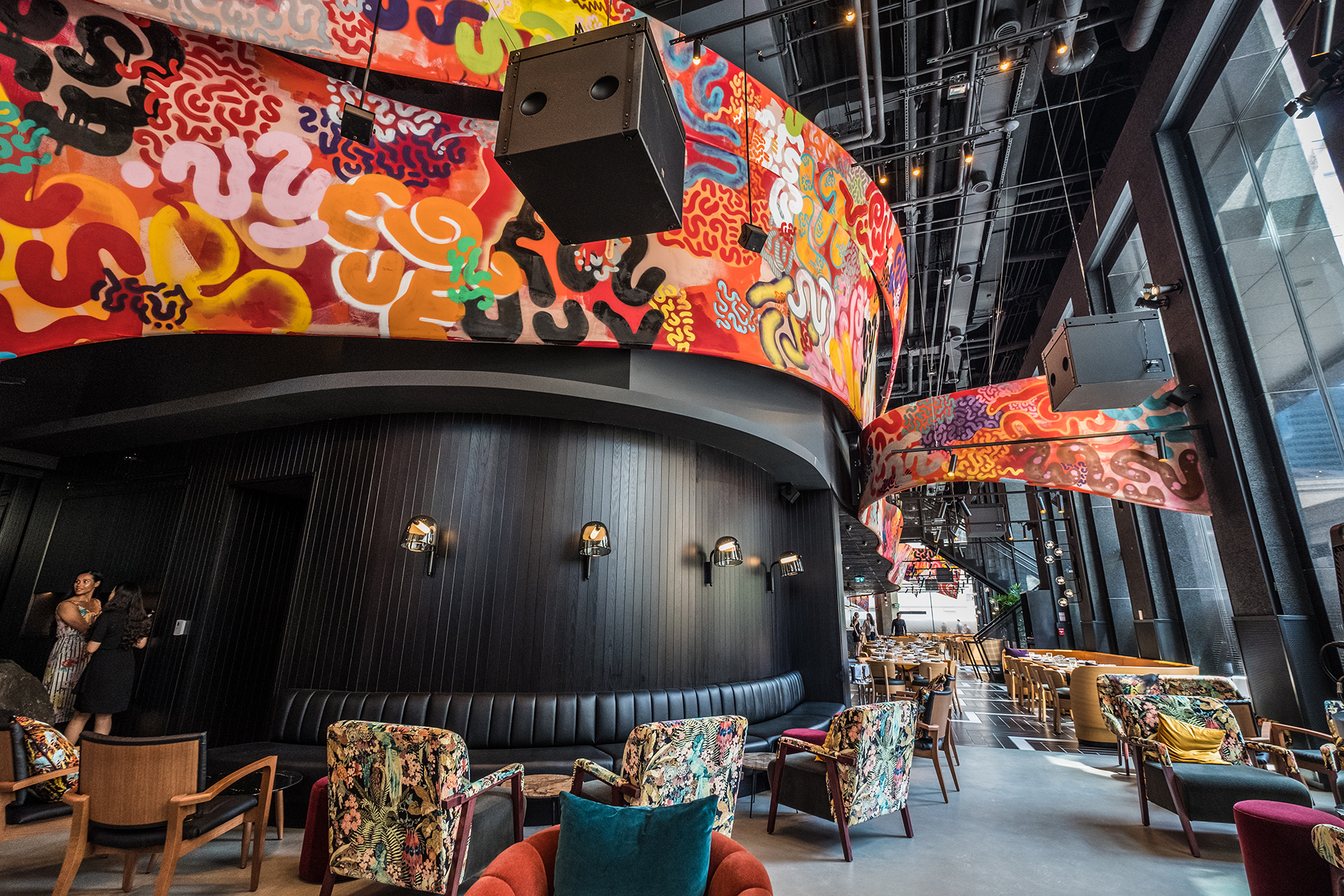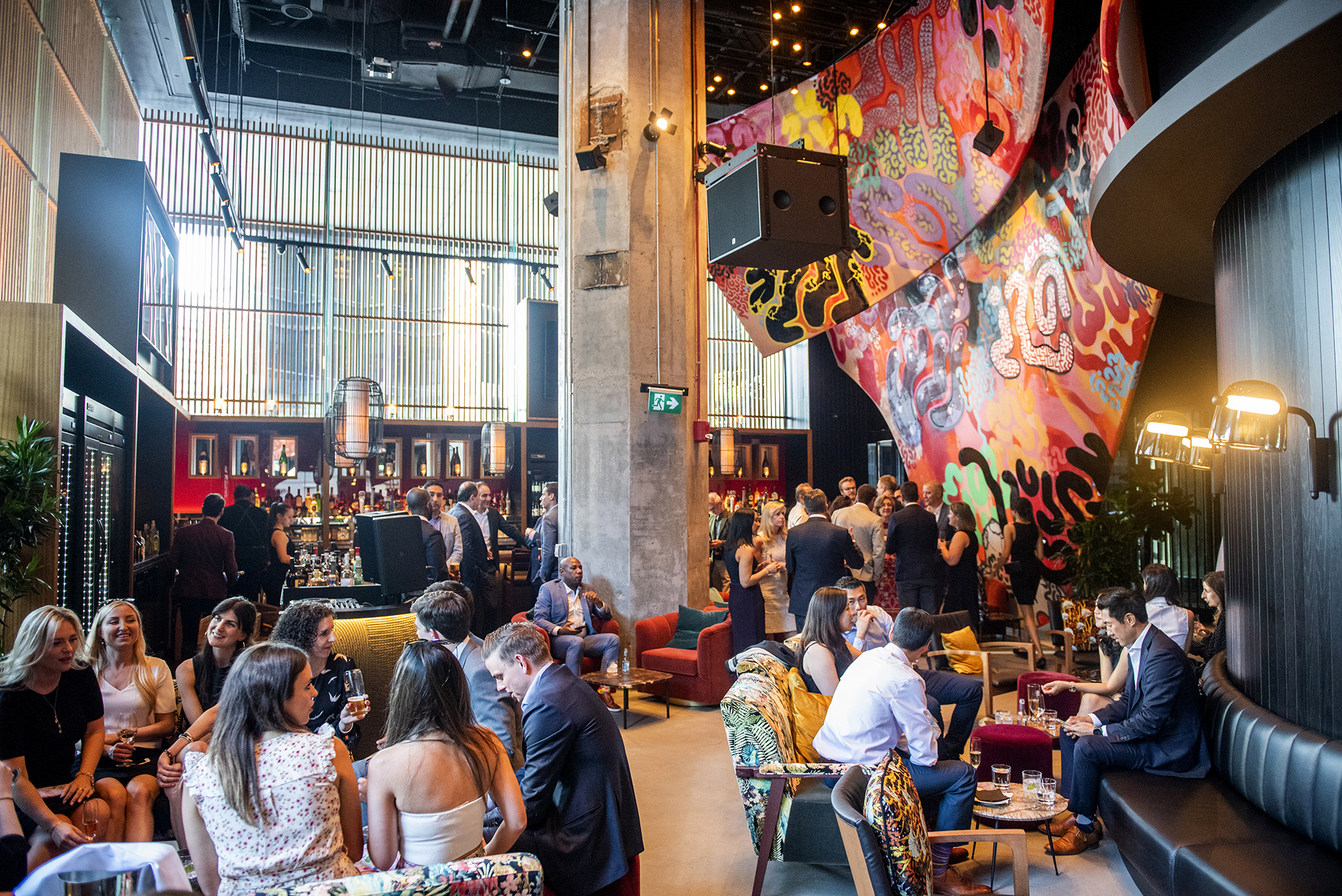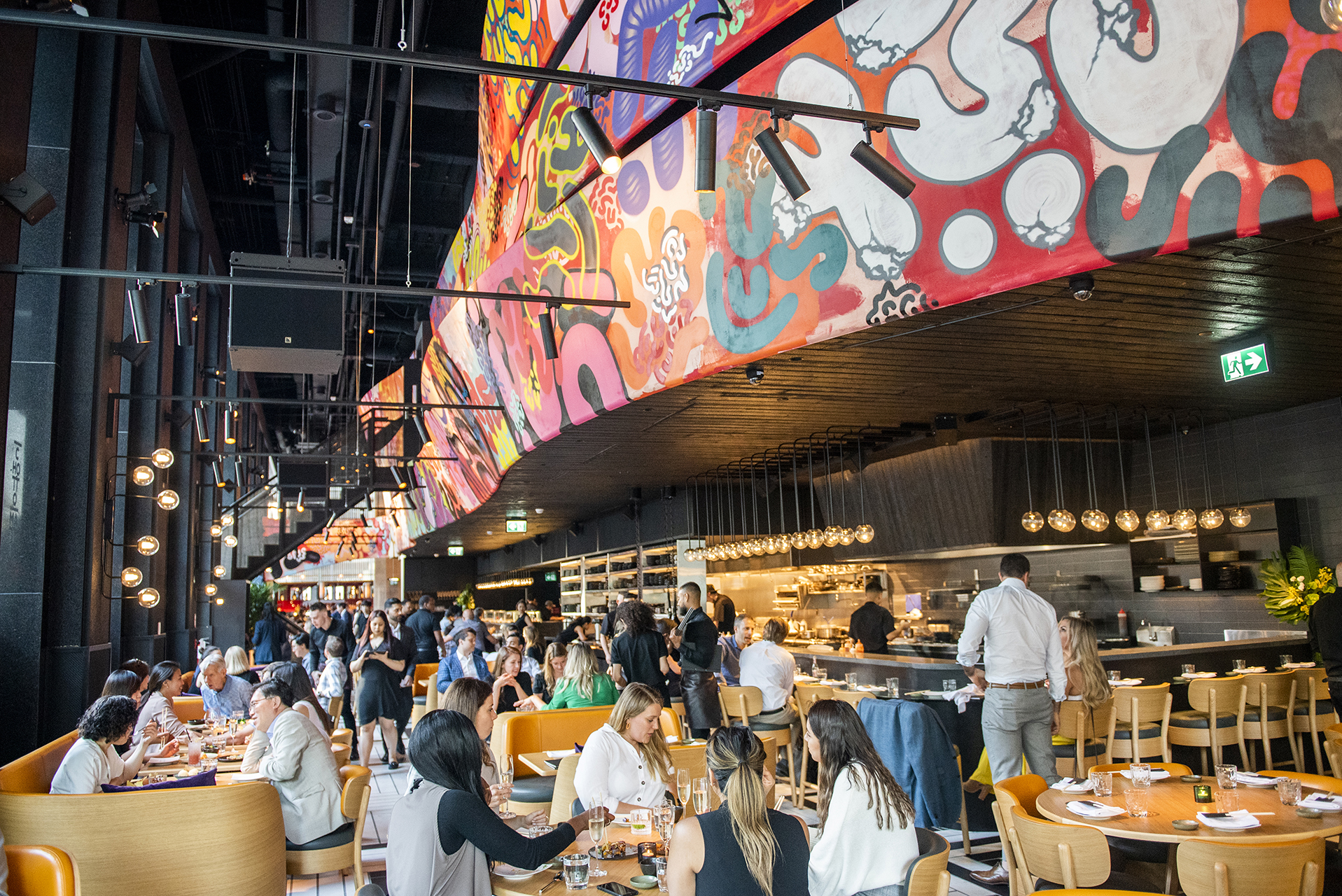 PROJECT CHOTTO MATTE, TORONTO
DESIGN ANDY MARTIN ARCHITECTURE
ARTIST LEFTY OUT THERE
ART DIRECTION MARCEL KATZ
GENERAL CONTRACTOR ANJINNOV MANAGEMENT INC.
PHOTOGRAPHY RENEE SUEN, HECTOR VASQUEZ
BUILT BY EVENTSCAPE JUNE, 2019
Eventscape was contracted to engineer, fabricate and install ribbon features of aluminum tubular frame and pillow-cased fabric covering for the first location of Chotto Matte in Canada. Previous locations include London and Miami. Each of the three ribbons were approximately 154-feet long and varied from 6.5-feet wide to 20-feet with most of the ribbon at 8-feet wide. The engineering of the ribbons was challenging as the restaurant was long and narrow. Each of the ribbons were independent of each other and needed to wrap around the building columns, supported to the ceiling structure and to the wall.
Unique Characteristics & Project Challenges:
As this project was a renovation of an existing space, the first step was to take a 3-D scan of the space to digitally model the features. The intertwining quality of the ribbons, wrapping around the structural columns, HVAC equipment and criss-crossing playfully in the space were all engineered for precise fabrication and installation. Two of the ribbons stopped and started at the central steel stairs with one dipping down to the floor and secured with a stainless steel shoe. The third ribbon ran the whole length of the restaurant. 
After Eventscape installed the ribbons, the wood ceiling above the bar was completed, scribed to meet the back of the ribbon for a seamless finish.  The artist then painted a stunning mural on the fabric as well as murals on other walls of the space to create a vibrant modern look. Chotto Matte is now one of the hottest new restaurants in Toronto.