WINNIPEG WOMEN'S HOSPITAL
CUSTOM CURVED RECEPTION DESK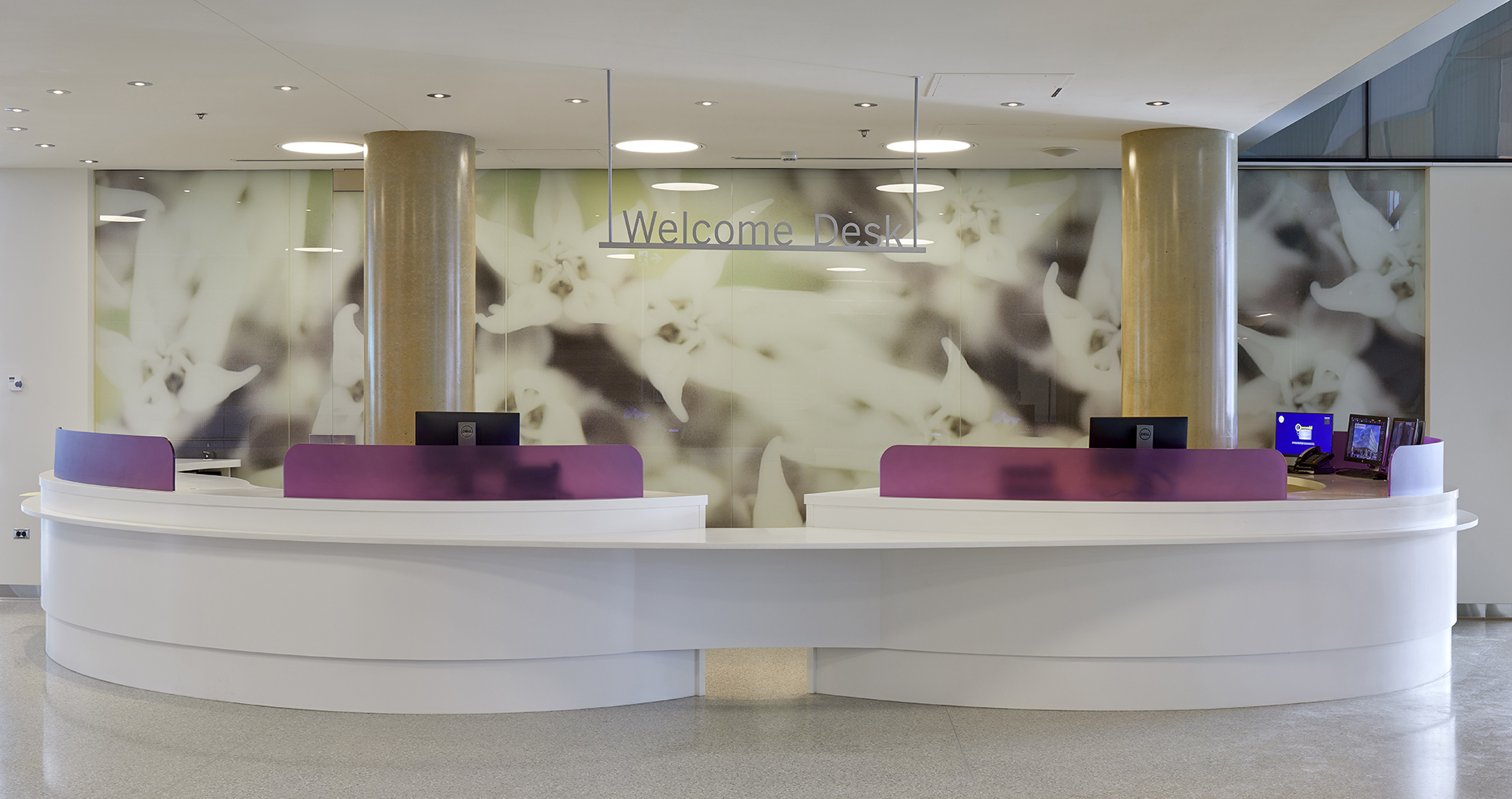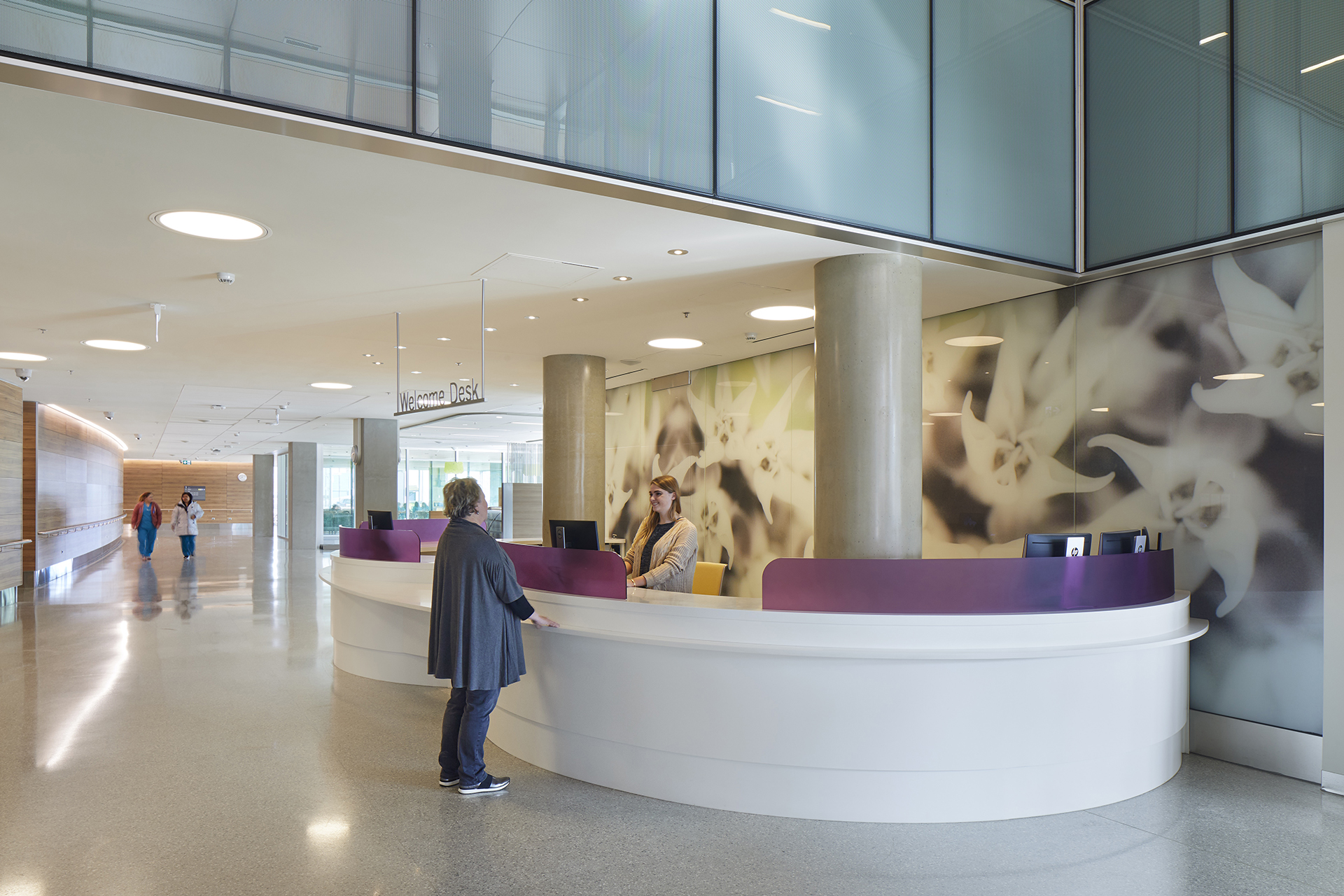 PROJECT WINNIPEG WOMEN'S HOSPITAL, HEALTH SCIENCES CENTRE, WINNIPEG MB
DESIGN SMITH CARTER/ARCHITECTURE 49
BUILT BY EVENTSCAPE, DECEMBER 2016
The New Women's Hospital in Winnipeg, MB, a 250,000 SF, five-storey, 173-bed hospital facility that has replaced the existing Women's Pavilion started accepting new patients in December 2019. The new Women's Hospital will become the city's most comprehensive centre for women's health care. Eventscape was contracted to engineer, fabricated and install a double curved sleek lobby reception desk that encircles two structural columns.
Unique Characteristics & Project Challenges:

The custom millwork reception desk is 32-feet long by 13-feet wide and clad with white solid surface on the countertops and front face. On the countertop, 2 curved, translucent resin privacy screens are electrically controlled with hydraulics, to raise and lower the screens into the countertop when required.
The desk design went through several iterations to reach the final approved form. Complex curves were simplified to meet the budget. The millwork sub-frame was built as a plywood waffle frame, which reduced weight and also allowed easy access for electrical raceways and wire management.
The Eventscape team built a mockup to verify the forming radius of the resin material specified for the screens and detail site measurements were taken to verify the clearance around the existing structural columns. Each curved section of desk was fabricated as separate units for ease of shipping and installation. The end gables of both desk sides were structural so that each desk was free-standing and connected in the middle with the solid surface purse rail.