#TORONTOSTYLE
INTERACTIVE SIGN FEATURE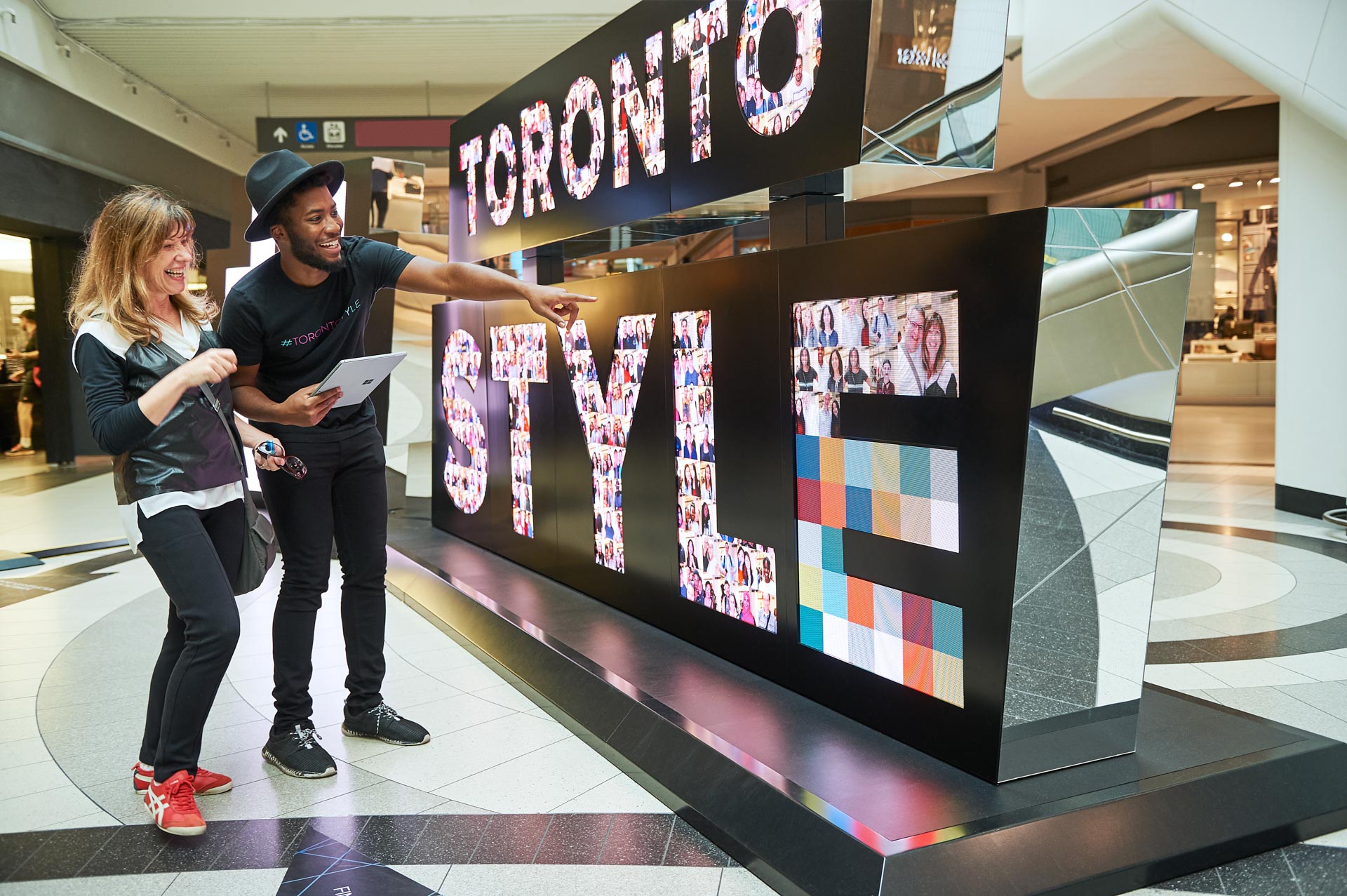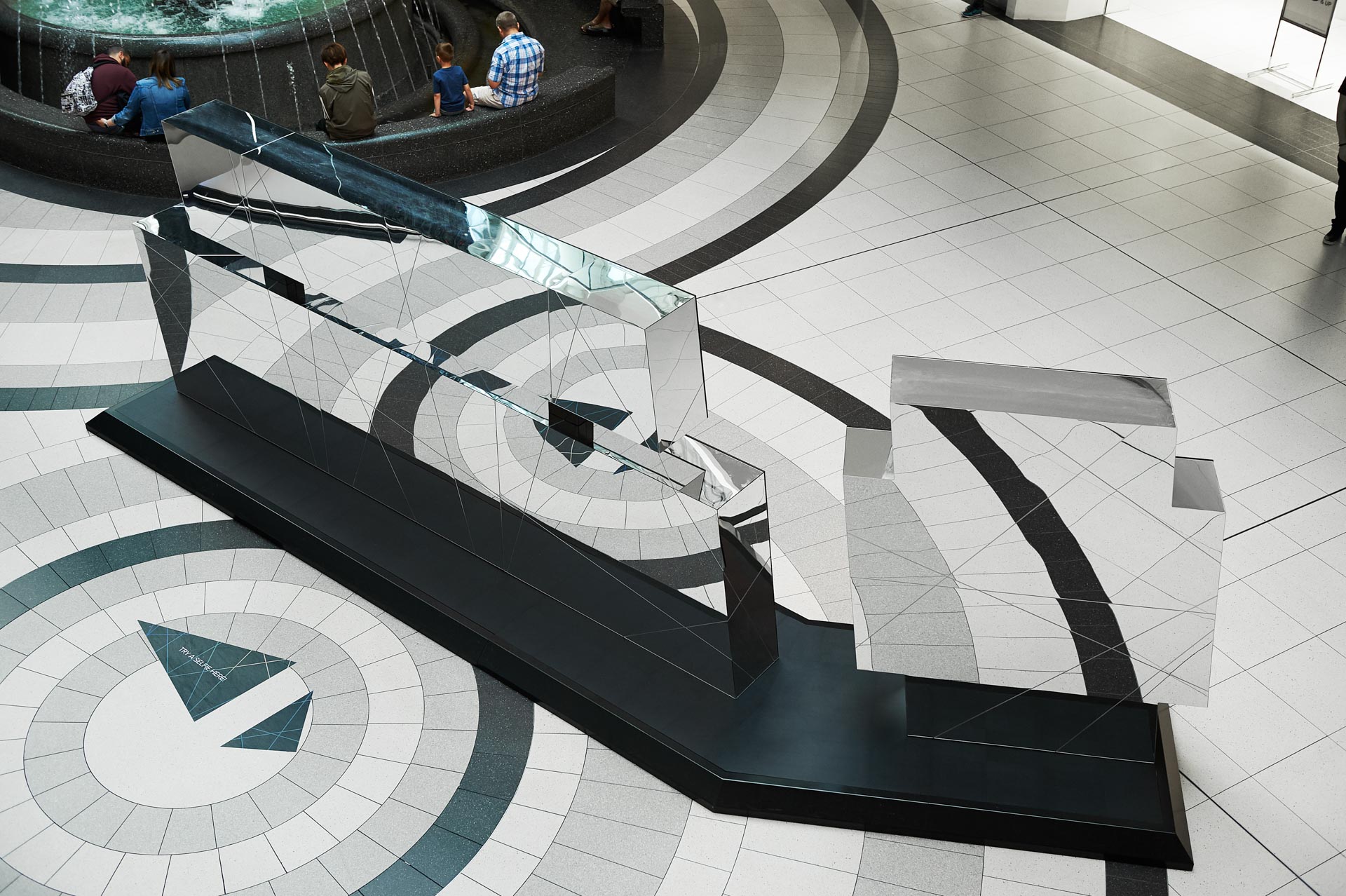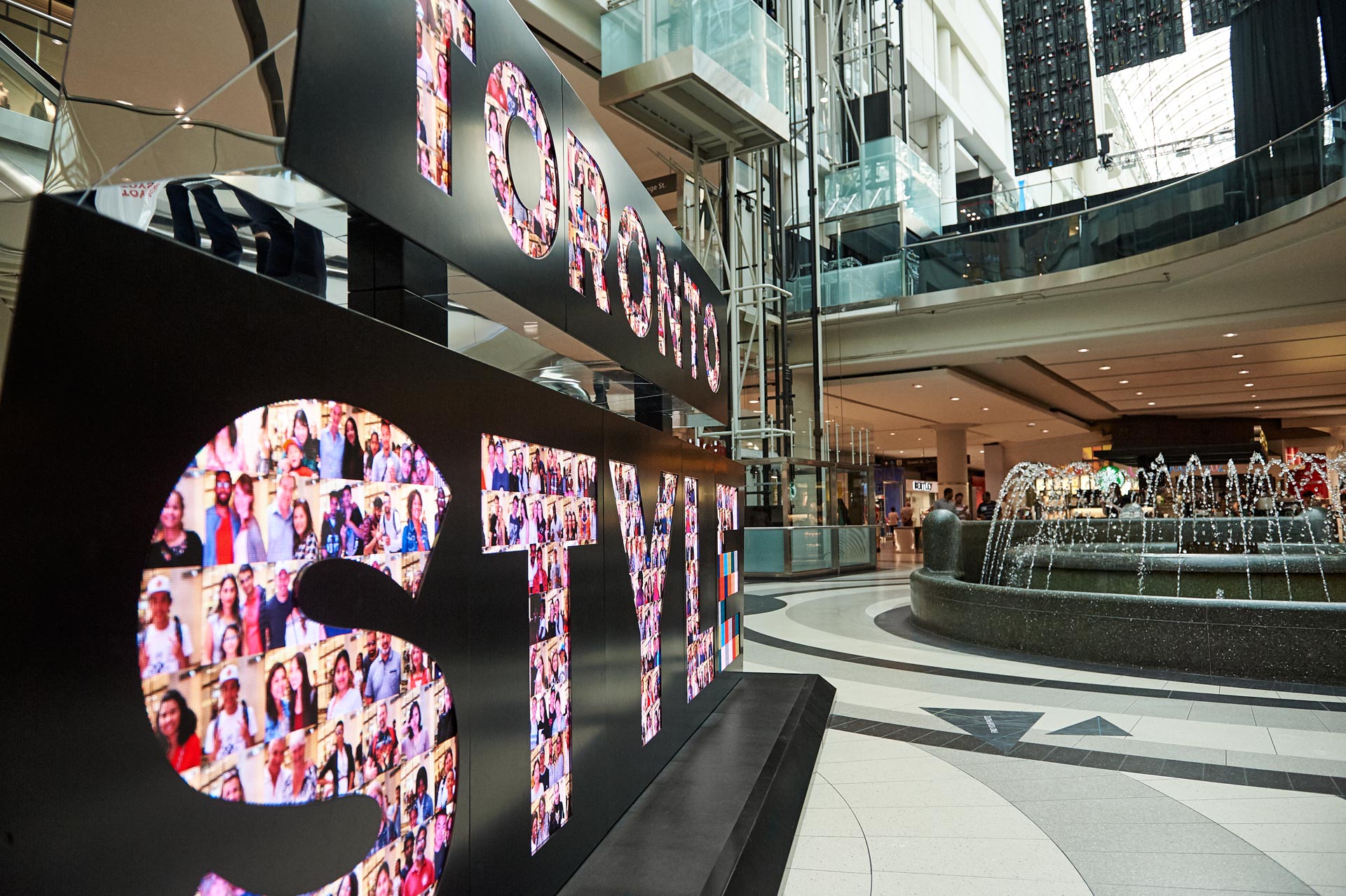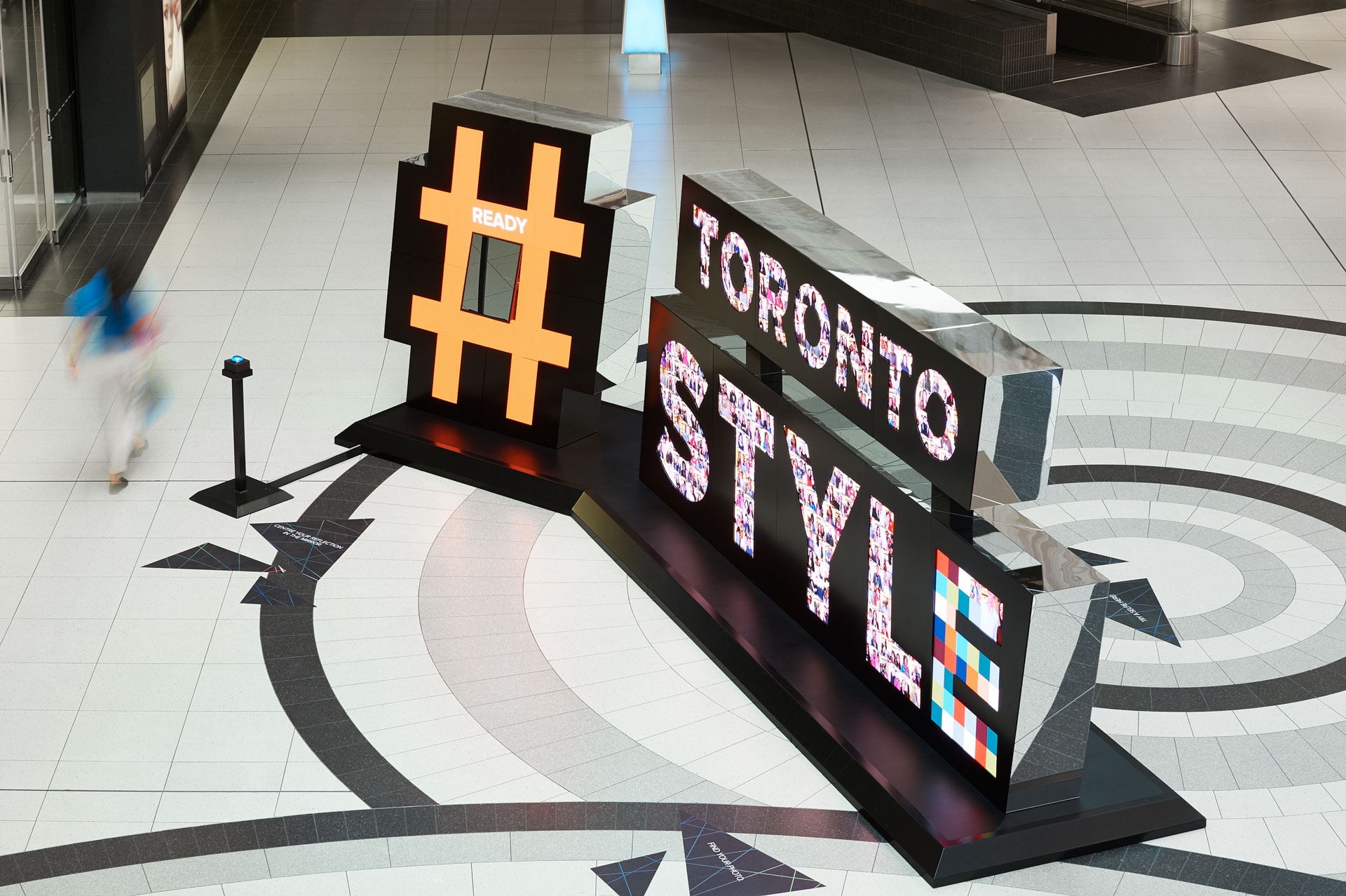 PROJECT #TORONTOSTYLE DIGITAL INTERACTIVE SCULPTURE, TORONTO EATON CENTRE, TORONTO, ON
DESIGN TRAFFIK
OWNER  CADILLAC FAIRVIEW
PHOTOGRAPHY STEVE TSAI
BUILT BY EVENTSCAPE, SEPTEMBER 2017
In September, 2017, Cadillac Fairview debuted a new marketing campaign at CF Toronto Eaton Centre. Designed by the global design collective, Traffik, the main feature of the campaign is an interactive digital display sculpture with an integrated camera that customers can use to take photos of themselves. Their image then appears on a digital screen and can be shared on social media. Eventscape was contracted to engineer, fabricate, deliver and install this unique metal and millwork feature that has already it engaged and entertained thousands of media-savvy consumers.
Unique Characteristics & Project Challenges:
More than 26-feet long and 7 1/2-feet high, this colorful display quickly became a compelling attraction for shoppers. Eventscape started by engineering a powder coated metal frame clad with millwork. The front face was finished with powder coated aluminum. The back of the three major components of the piece—a hashtag icon and the words "Toronto" and "style"—are clad in patterned mirror acrylic. The hashtag sign includes a digital SLR camera concealed behind a two-way mirror. Once the visitor activates the oversized custom camera shutter button, it counts down from five before taking the photo. While the photo is uploaded to the sign, visitors have more opportunities to take additional selfies before their image joins thousands of already on 28 digital LED displays.
The LED displays are modular elements that click together seamlessly and mount to metal channel frames. On the front, laser cut openings for the text were finished with a satin black powder coat suitable for high traffic areas. After brainstorming with the client, Eventscape designers suggested a random geometric V-groove motif. This was routered into the scratch-resistant mirror back for an engaging pattern on the back face.
The display is mounted on a steel base plinth and finished with millwork and commercial-grade black floor tiles. Installed on-site using a spider crane, each modular component can easily be taken apart and reassembled to create additional buzz for years to come!