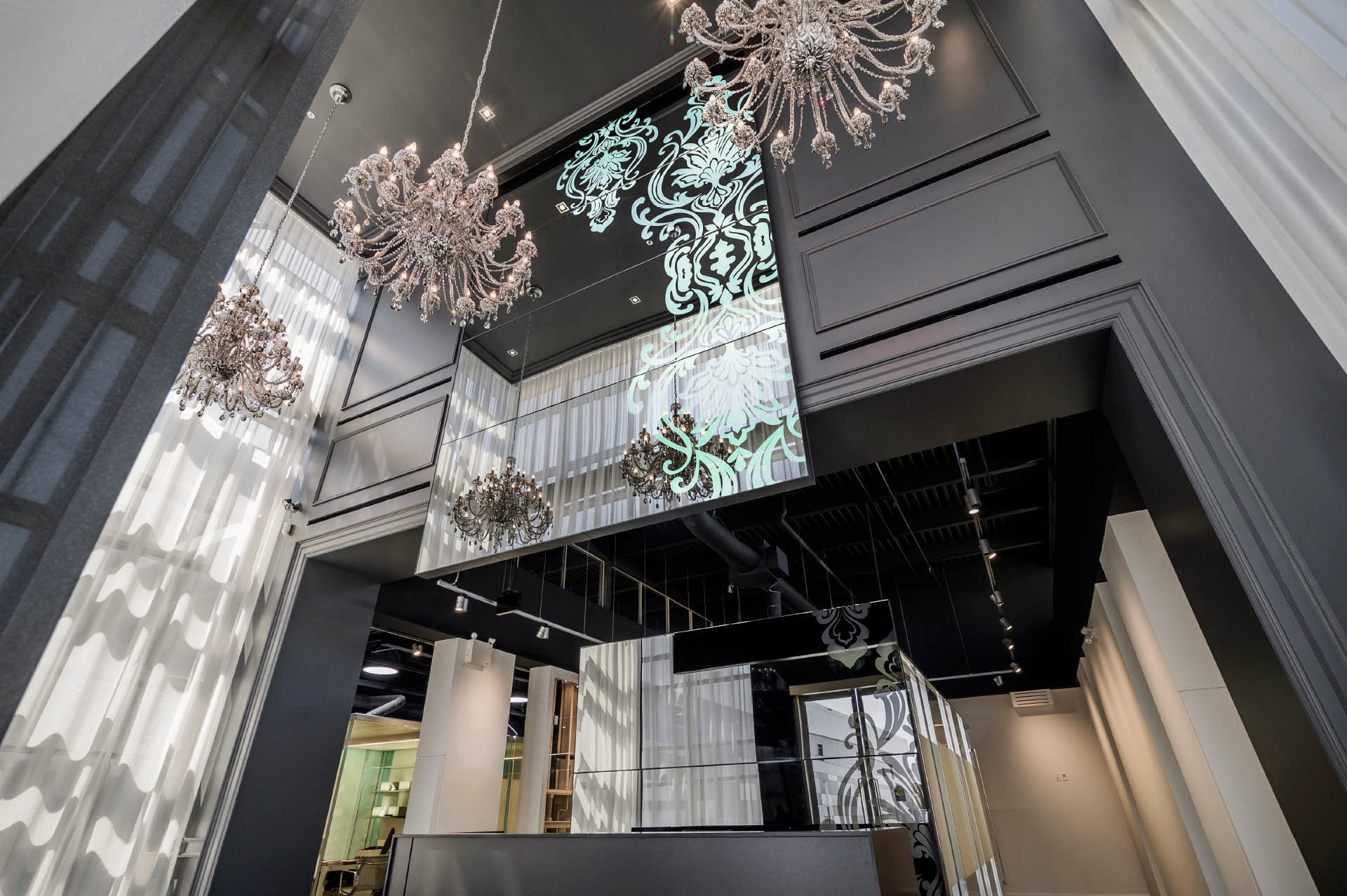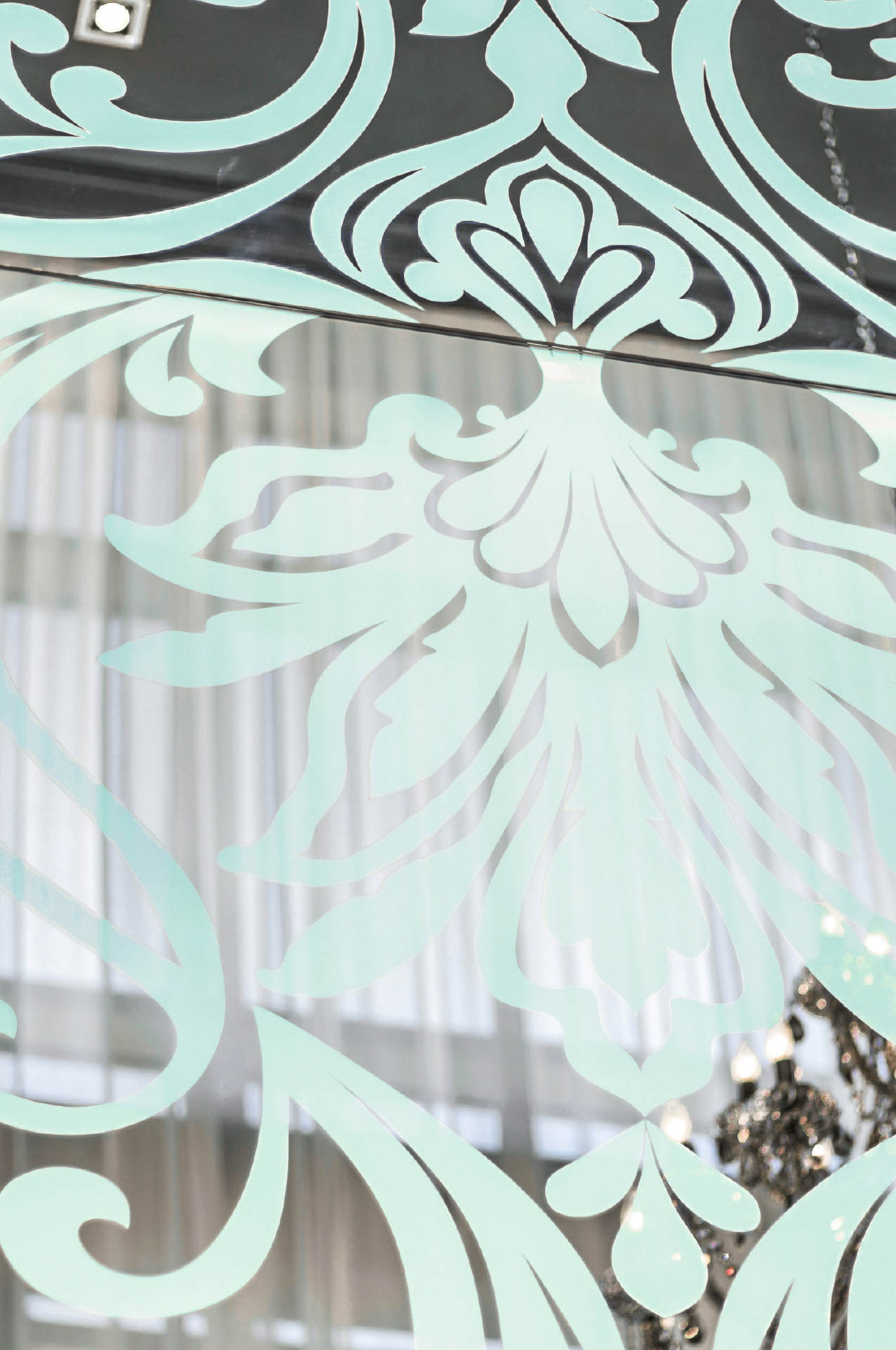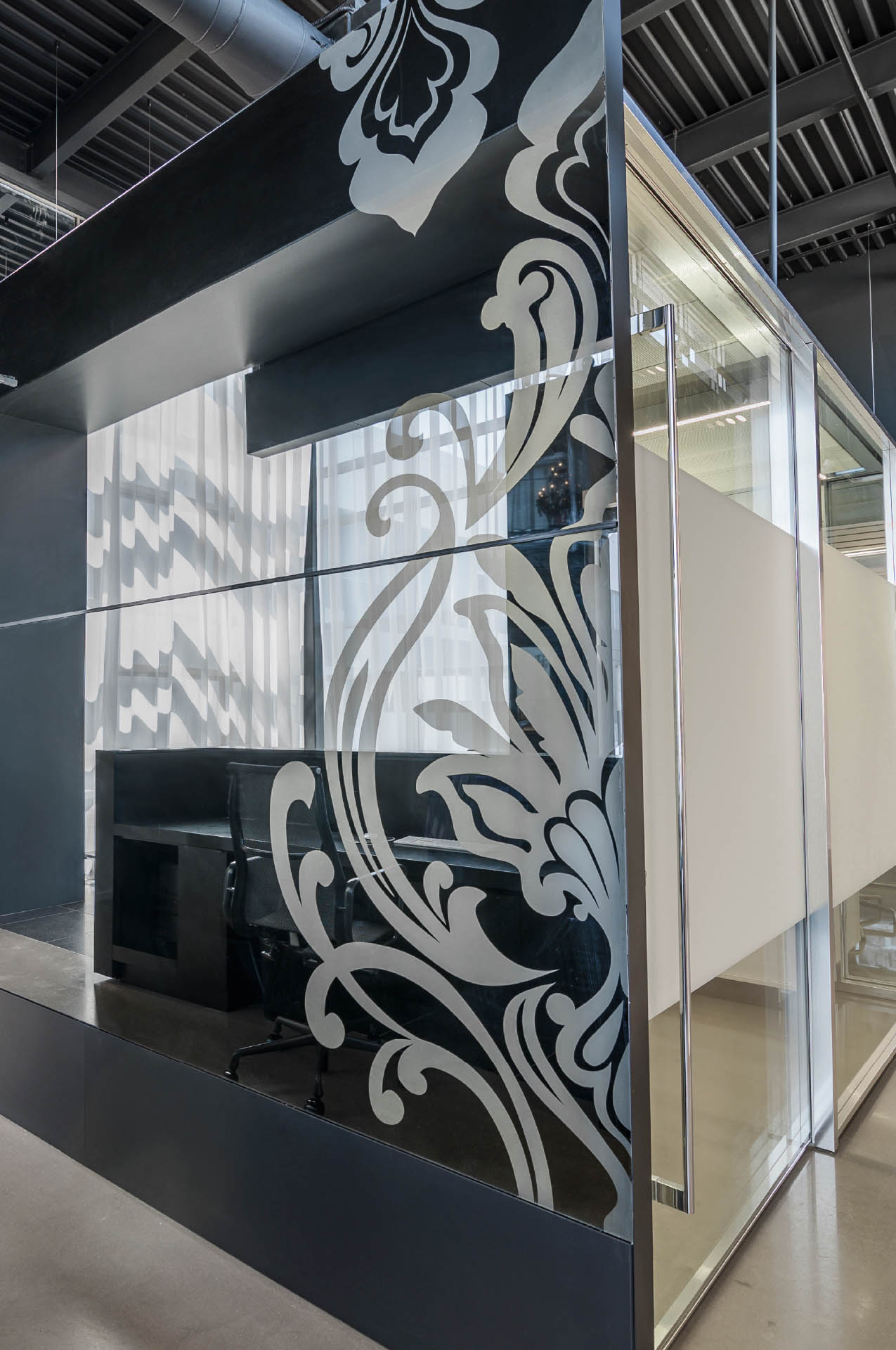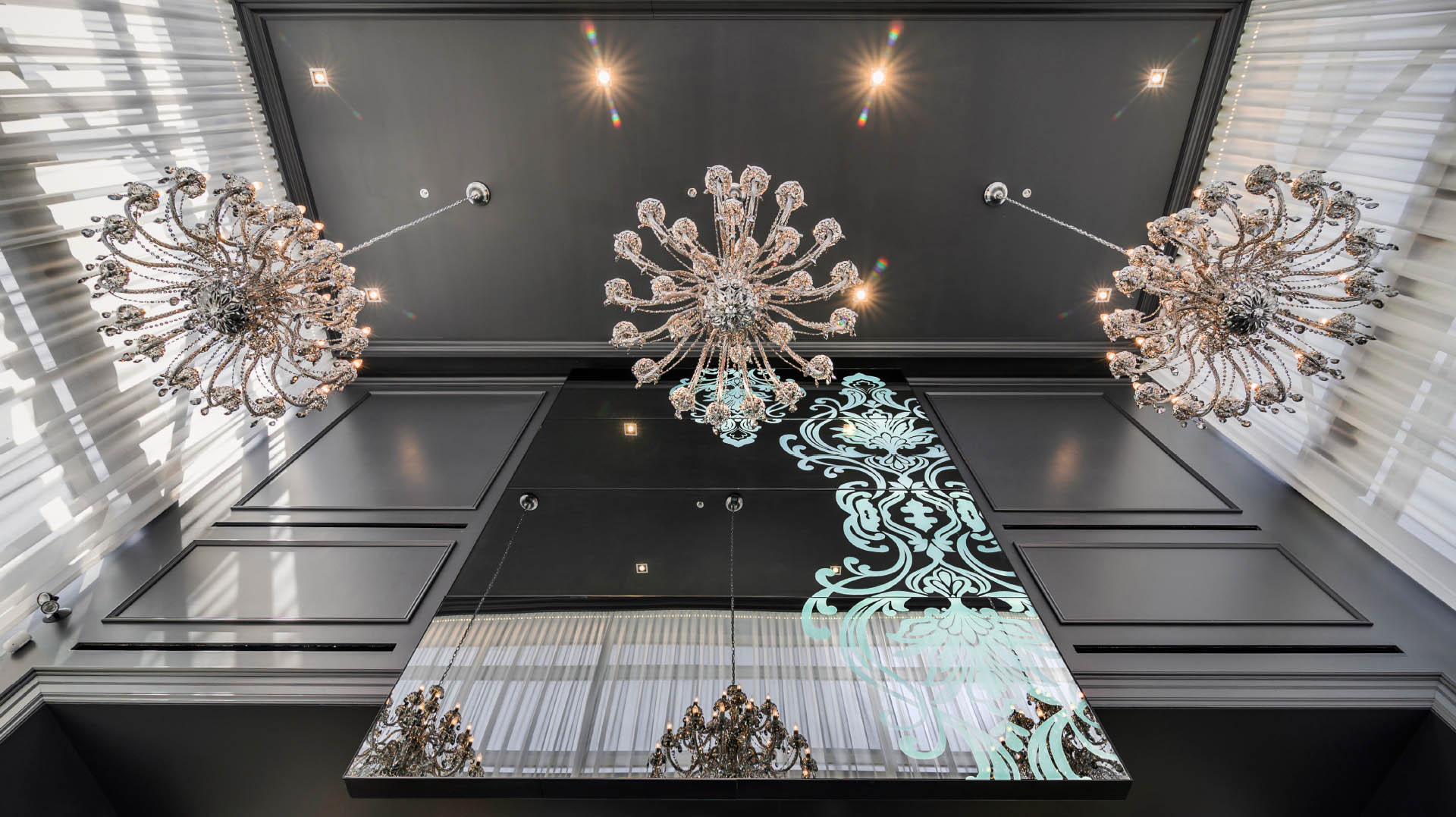 PROJECT GREAT GULF DESIGN STUDIO, TORONTO, ON
DESIGN FIGURE 3
GENERAL CONTRACTOR FIRST GULF
AWARDS 2016 ARE DESIGN AWARDS, WALL TREATMENT AWARD, 25 FT. FEATURE WALL; 2016 ARE DESIGN AWARDS, SILVER, SERVICE RETAILER
BUILT BY EVENTSCAPE, FEBRUARY 2015
Toronto-based figure3 designed the Great Gulf Design Studio to transform the process of shopping for fixtures from a chore into a refined shopping experience for Great Gulf home purchasers.
Eventscape was contracted to engineer, fabricate and install a backlit feature wall in the reception lobby. This 25-foot tall by 10-feet wide feature wall is built of sandblasted black mirror mounted on steel support frames, showcasing a dramatic sandblasted backlit damask pattern.
Unique Characteristics & Project Challenges:
One of the biggest challenges was to control the light at the intersecting edges of the panels. This was solved by using a gasket that could block the light but was narrow and low-profile so that it didn't interfere with the decorative sandblasted pattern. The entire assembly weighed 2000 lbs. Powder coated HSS steel was used for the sub-frame, with brake formed edge returns. The upper portion panels were backlit with LED lights mounted on an MDF backer and hung on the frame using 14 gauge steel cleats. In the lower portion, the glass panels are hung directly on the steel frame so that ambient light shines through – creating a stunning statement in this grand foyer.