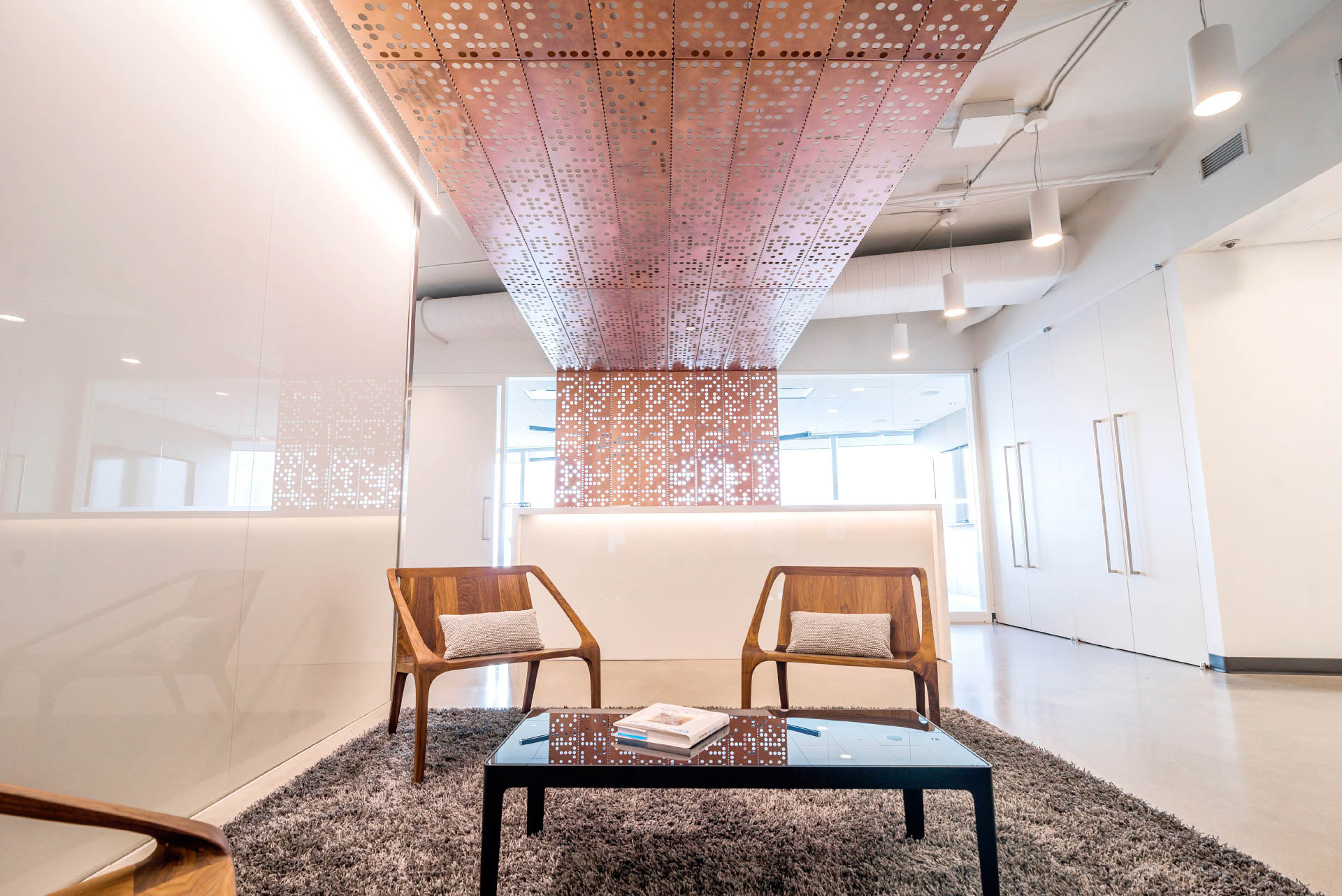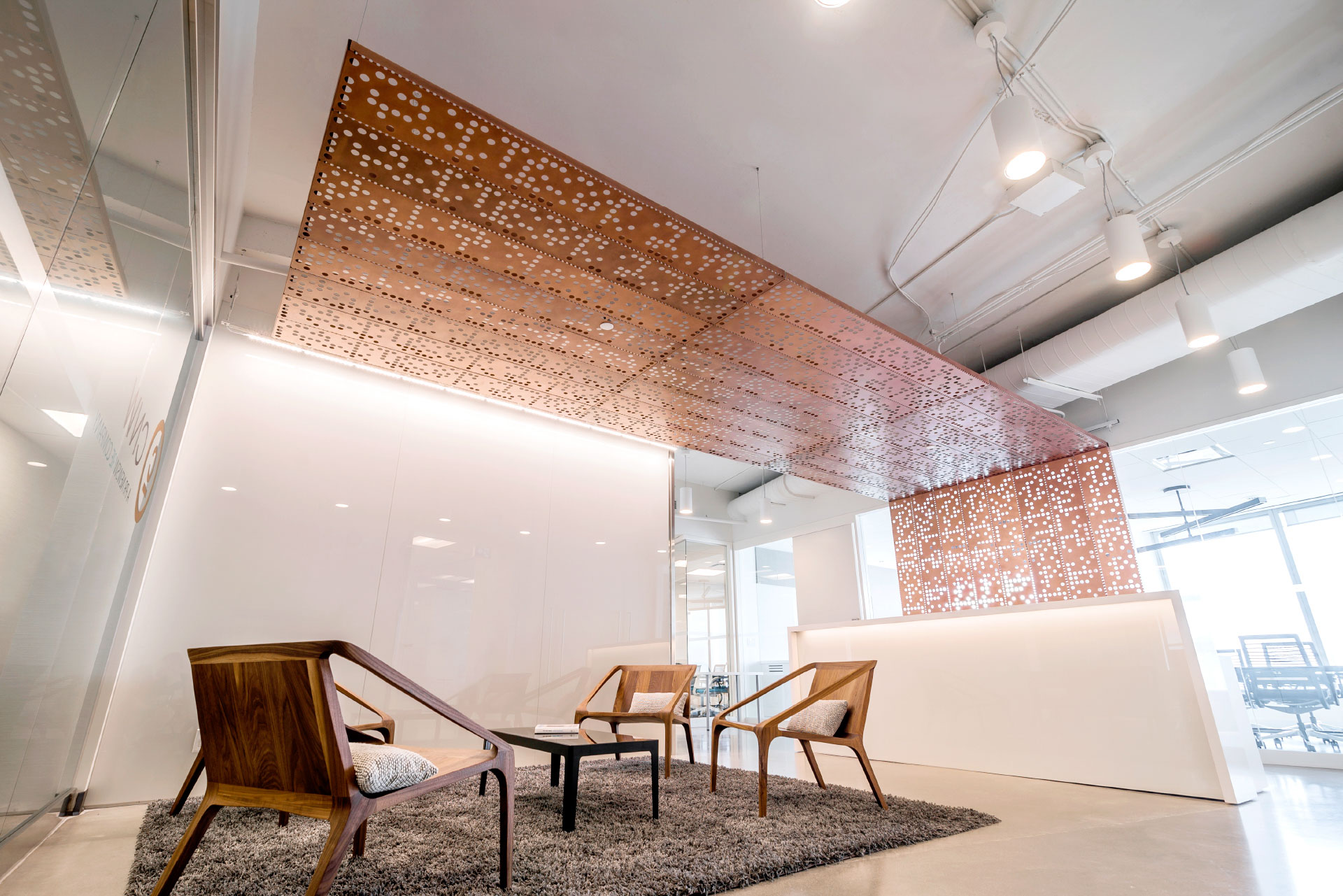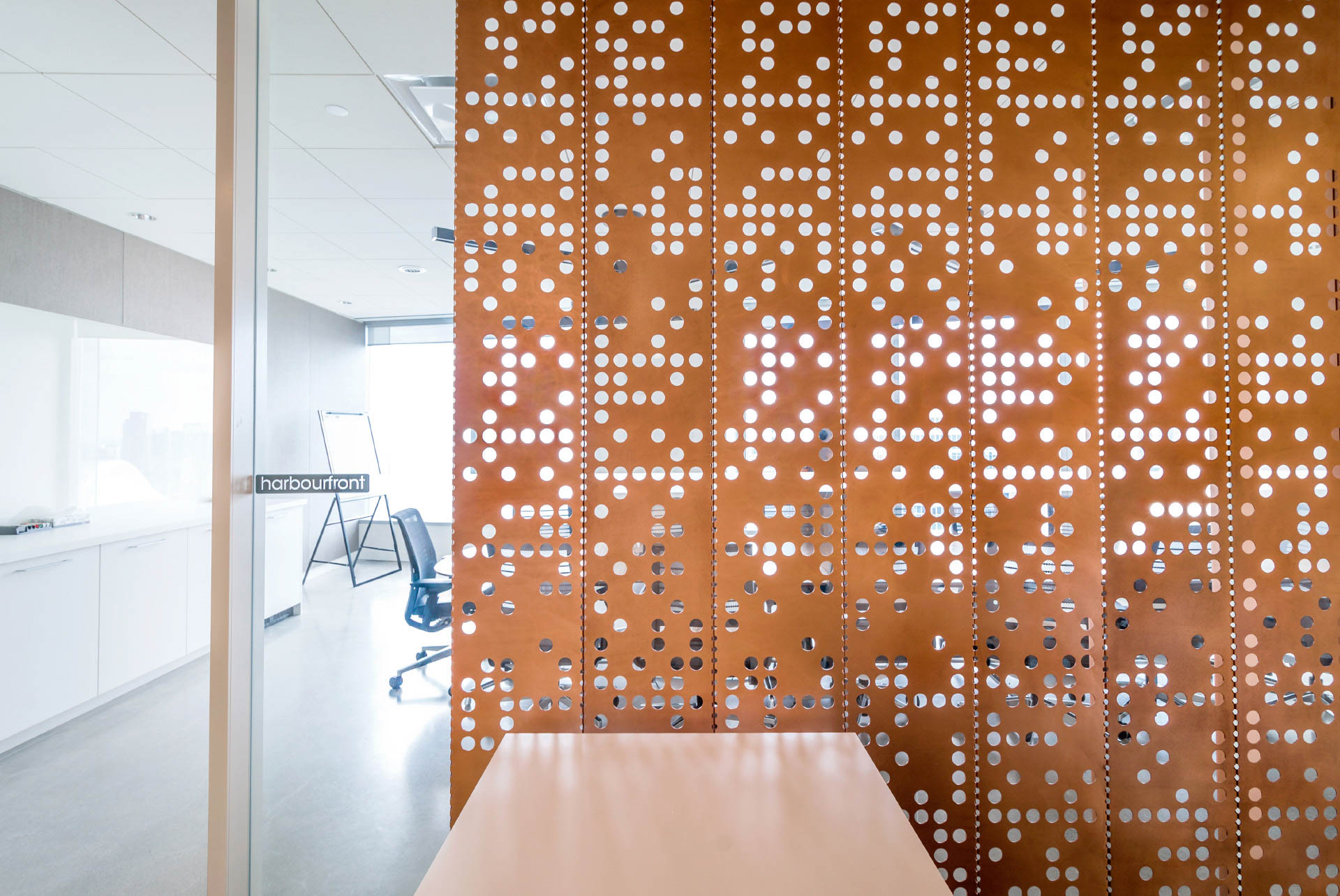 PROJECT NAME CNW, TORONTO, ON
DESIGN FIGURE 3
GENERAL CONTRACTOR MARANT CONSTRUCTION LTD.
BUILT BY EVENTSCAPE, APRIL 2015
figure 3 designed a striking metal wall and ceiling canopy for the reception of this newswire company in Toronto. Eventscape engineered, fabricated and installed this 258 square foot copper-plated feature. Constructed of 32 -16 gauge steel panels at 12" wide each, with a 2" brake-formed edge, they were custom CNC punched to create a ticker tape punched paper look.
Unique Characteristics & Project Challenges:
Each of the brake-formed panels was designed to create a hem fit, sleeving into the next panel. This permitted the wall section to be assembled with no mechanical fastening whatsoever and the canopy section connected with hidden thru-bolts only. The bolts also assisted with alignment. Built of steel with an antique copper-plated finish, a clear powder coat was applied as a final protective coating. Total size was 8 feet wide by 9 feet high on the wall section, and 8 feet wide by 22 feet long on the ceiling section. The designer desired a floating look, so a minimum number of hang points was utilized for installing the canopy.