GEORGIAN COLLEGE
MULTIPLE FEATURES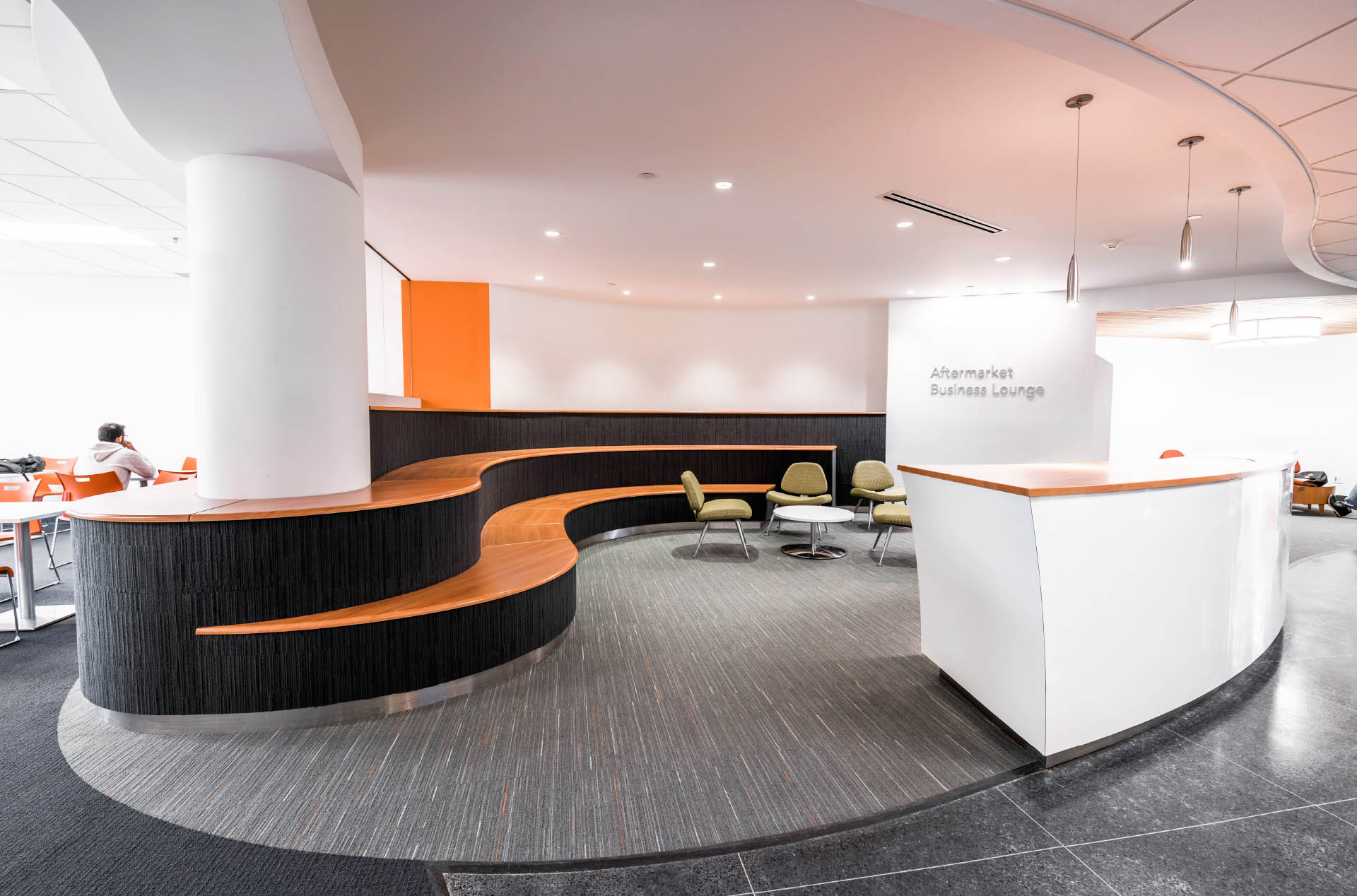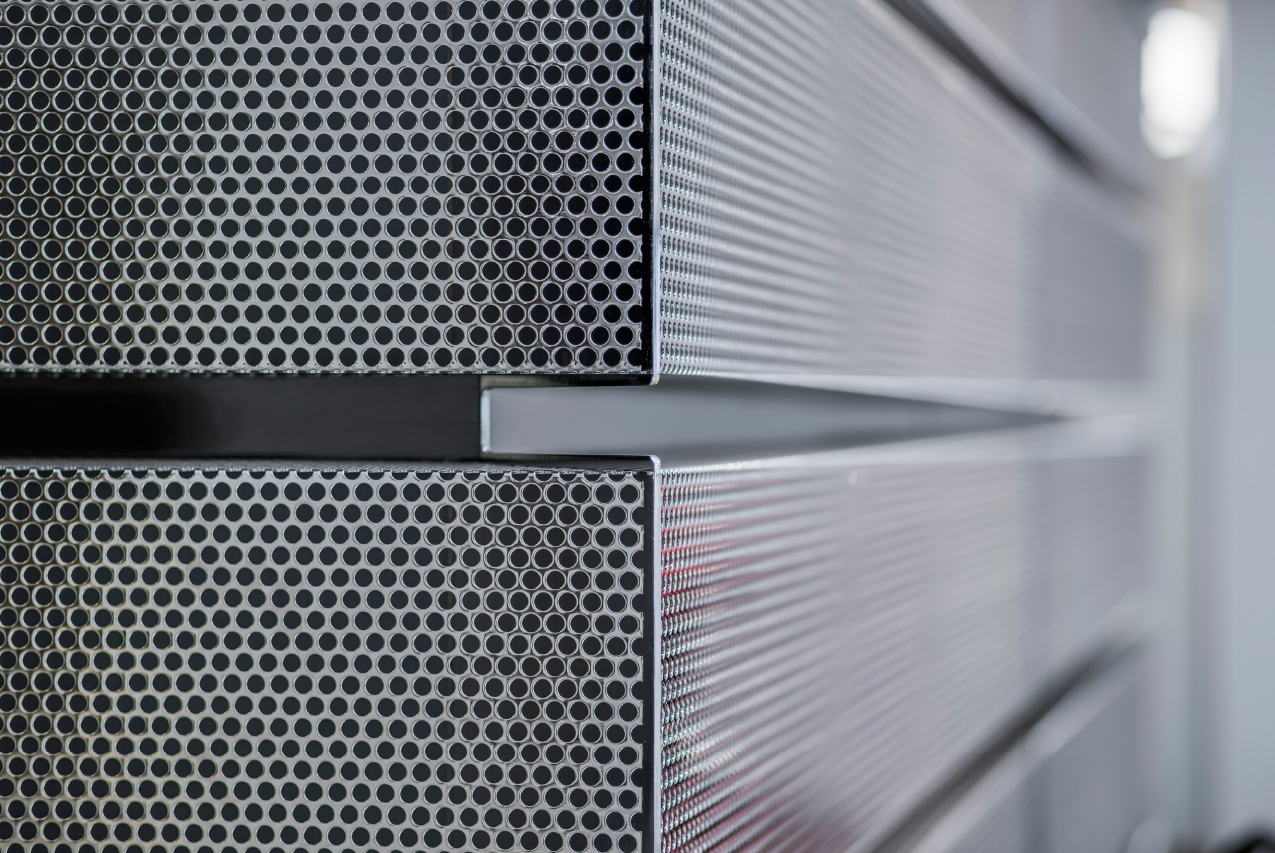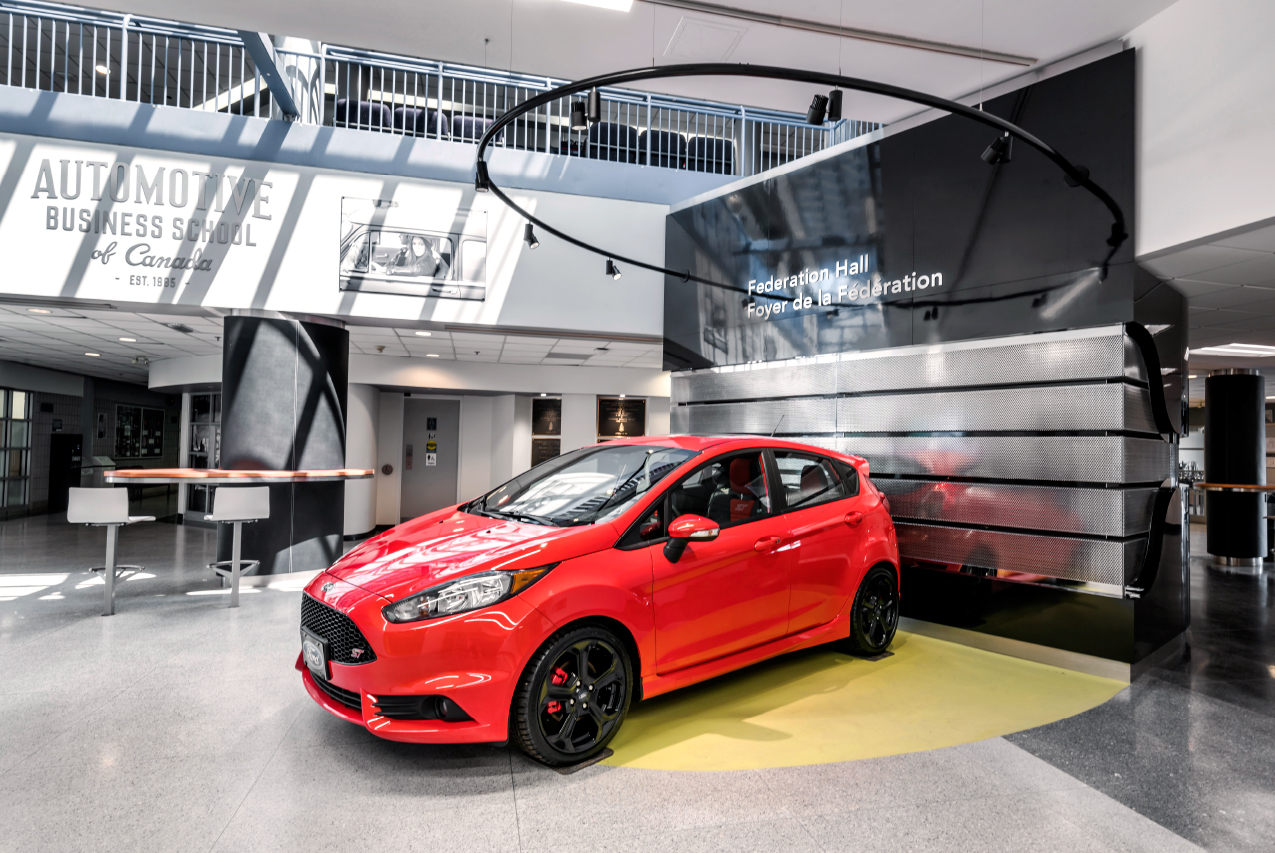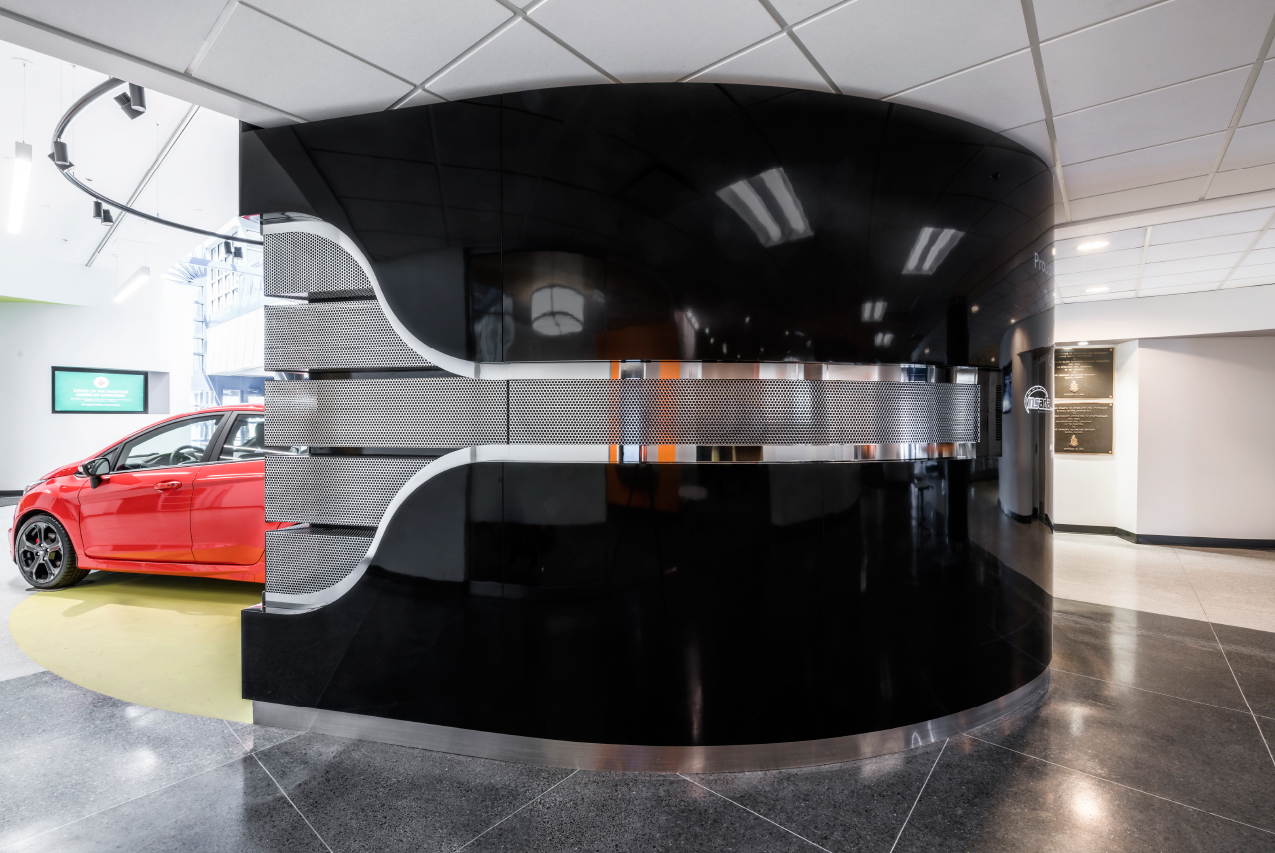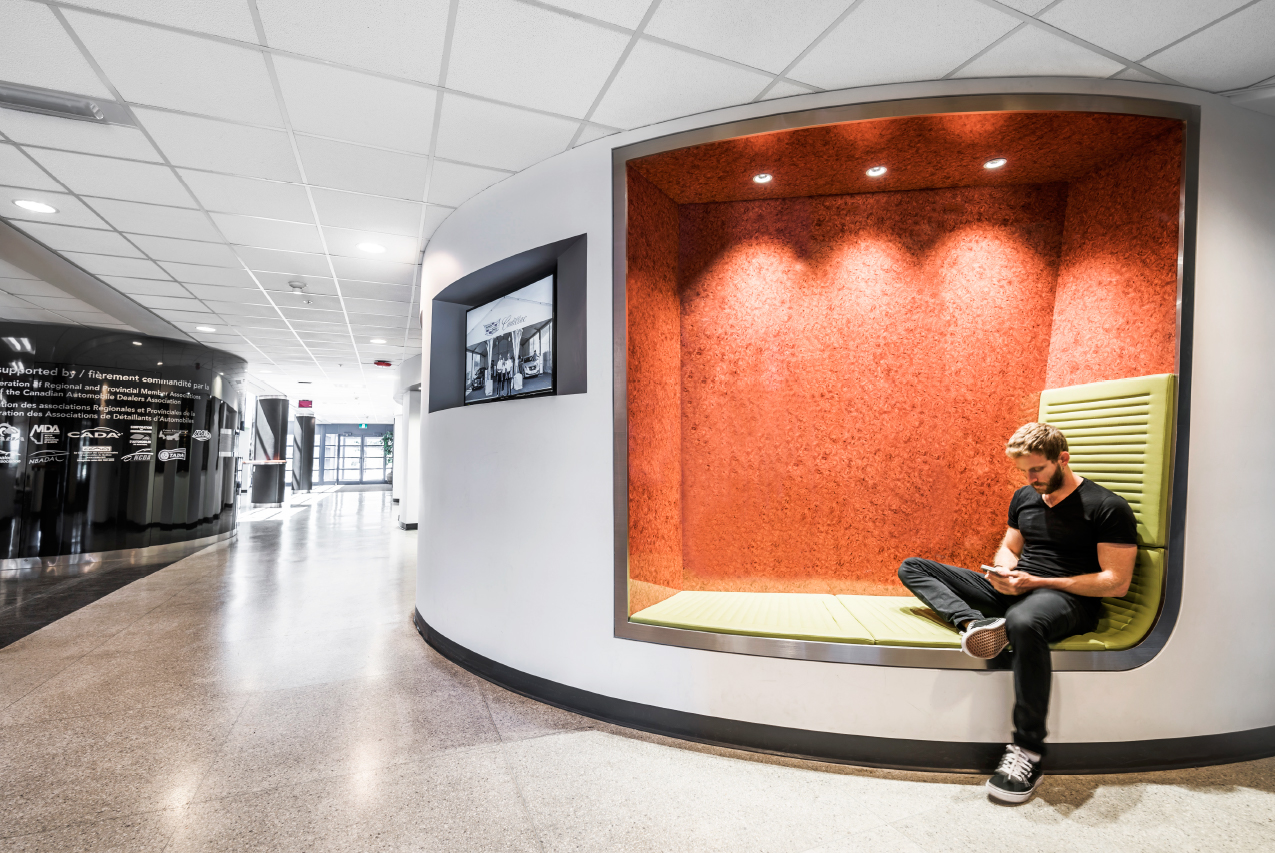 PROJECT GEORGIAN COLLEGE AUTOMOTIVE BUSINESS SCHOOL OF CANADA, BARRIE, ON
ARCHITECT TILLMANN RUTH ROBINSON ARCHITECTS
BUILT BY EVENTSCAPE APRIL, 2016
Eventscape was approached by Tillmann Ruth Robinson Architects to engineer, fabricate and install the feature display and lounge millwork features, all designed with a distinct automotive theme for this renovation. The main freestanding car display feature is a millwork structure with high gloss black MDF panels and a perforated, mirror-finish chrome plated steel "grille" and trim. Columns are clad with leatherette incorporating a detailed stitching detail similar to car seats and a stainless steel trimmed solid wood counter. An S-curve bench provides a multi-level lounge seating area with wood laminate top and carpet tile fronts and the curved desk/counter in front incorporates a pop-up monitor. The curved nook seating feature with ribbed upholstery is backed with a burled wood laminate, familiar to anyone who enjoys classic cars.

Unique Characteristics & Project Challenges:
The most challenging structure was the freestanding car display. Since the structure was made up of large curved sections, all laminates and trims had to be applied after building the millwork carcass. The finish of the high gloss black laminate curved front was used to achieve the look of a high-end car body. The thick perforated steel was precisely fitted by hand to the waffle framed millwork, before chrome plating. Designed to enclose a concrete building column and electrical panels, the structure also incorporated a hidden access door. The top was finished with a cap as it was visible from the mezzanine.
Supported by various regional and provincial automobile manufacturer and dealer associations, the display will always change, featuring the year's Car of the Year, highlighted with a halo of lighting above. Finishes on the other millwork elements were chosen for both durability and aesthetics providing a comfortable uniquely themed environment in this automotive school, the only one of its kind in Canada.