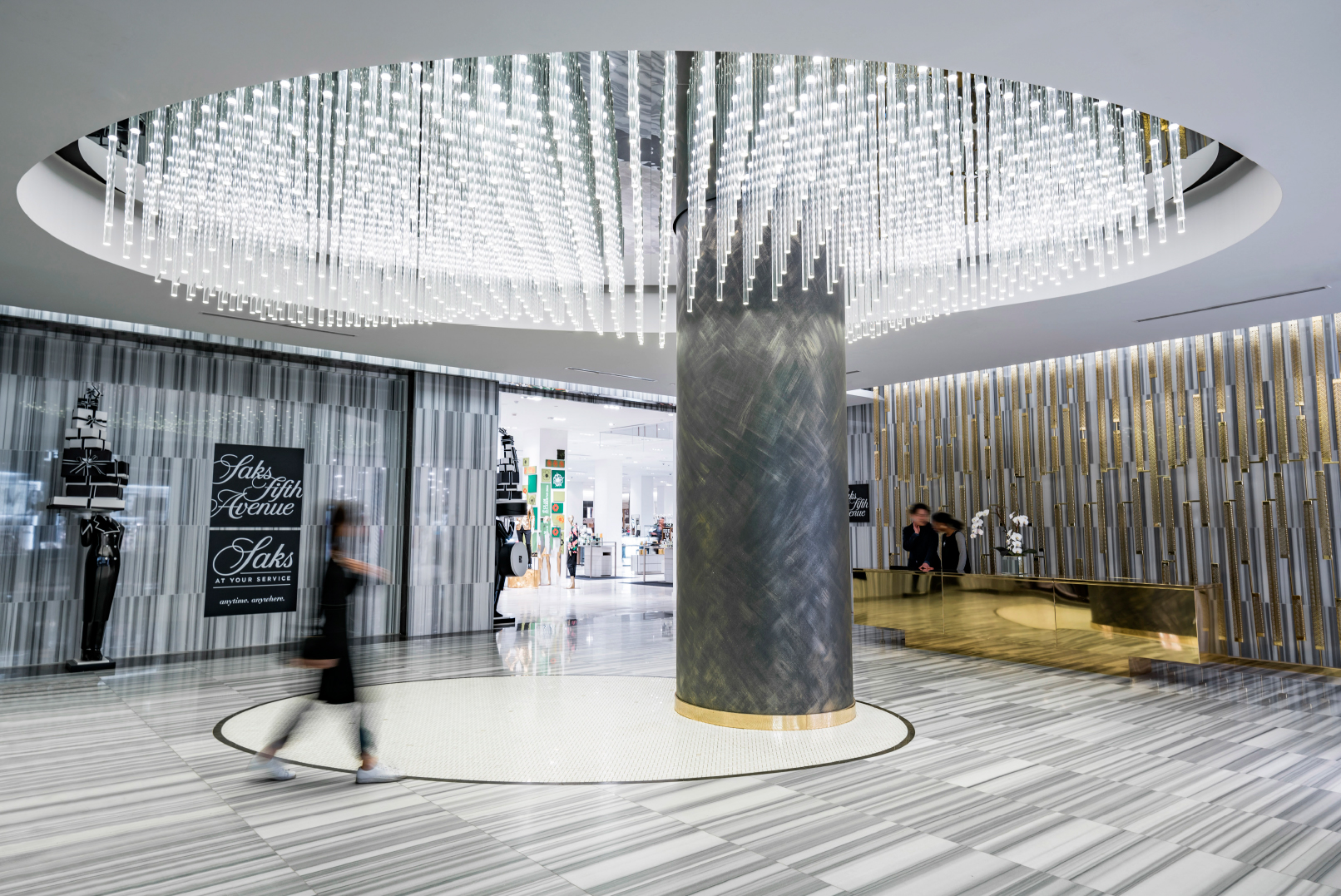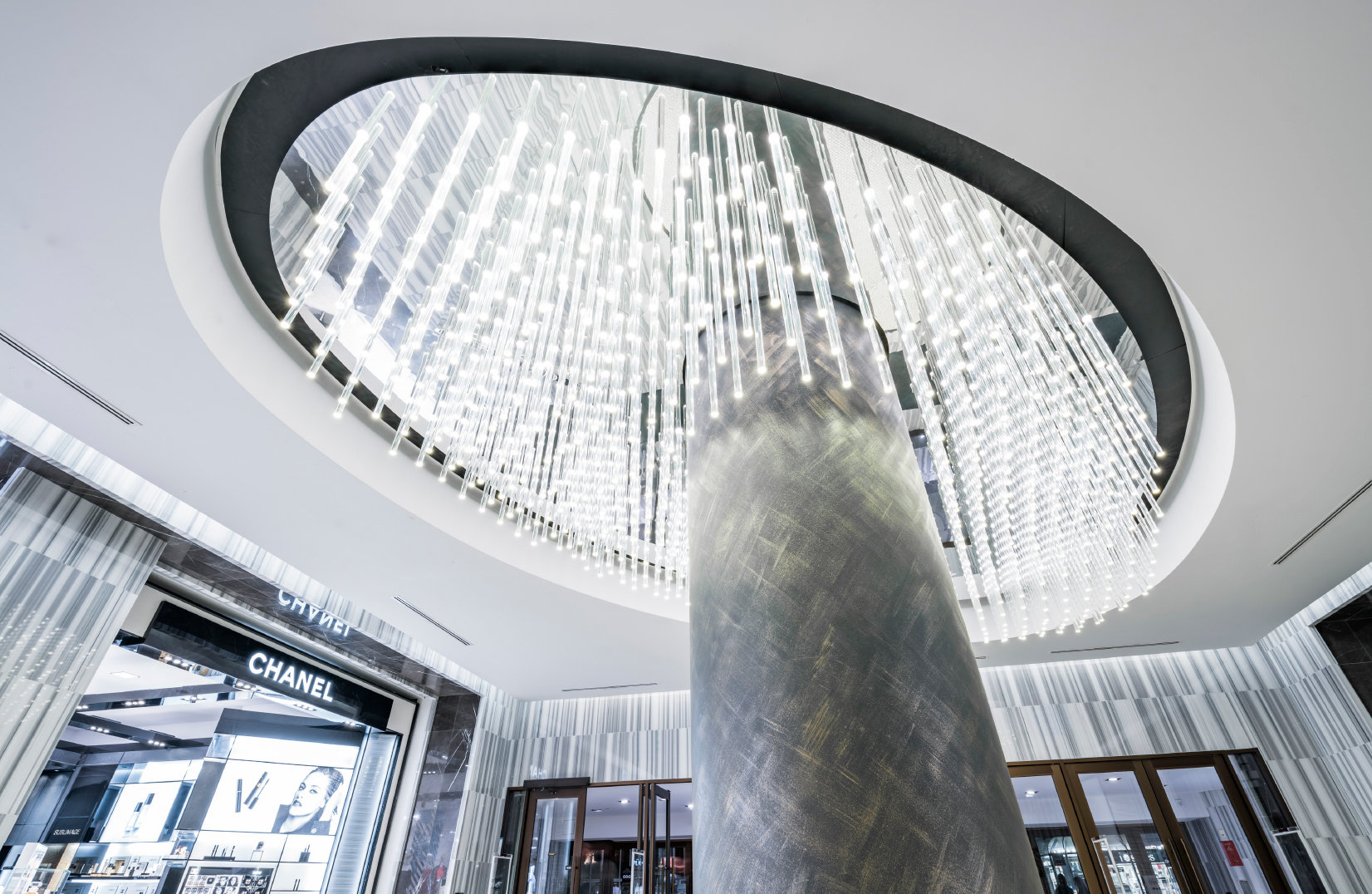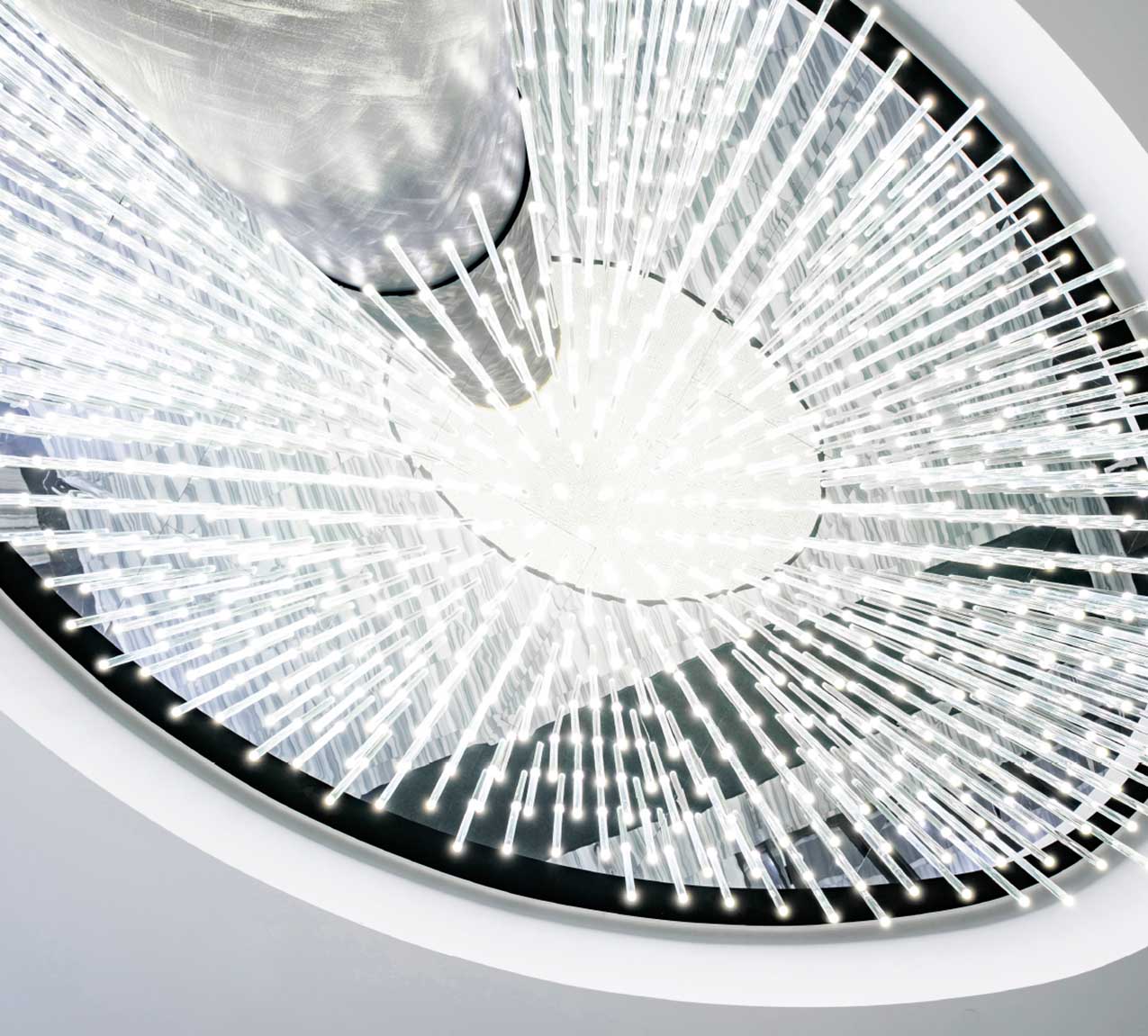 PROJECT HBC/SAKS FIFTH AVENUE LIGHT FEATURE, TORONTO, ON
DESIGN HBC STORE PLANNING, DESIGN & CONSTRUCTION
ARCHITECT BHDP ARCHITECTURE
GENERAL CONTRACTOR NELNOR CONSTRUCTION
LIGHTING LIGHTING NELSON & GARRETT INC.
BUILT BY EVENTSCAPE, FEBRUARY 2016
A glittering grand light feature greets the visitors to the first Saks Fifth Avenue location in Toronto, located within the Hudson's Bay store. At 27 feet by 16 feet, the oval shaped fixture encircles the center structural column in the main entrance. The light feature is made up of 600 glass rods at varied lengths between 18 inches to 36 inches. Suspended from a mirror finished laminated backplate and secured with a combination of steel and polycarbonate components, each rod is internally lit with LED lights.
Unique Characteristics & Project Challenges:
The biggest challenge in this project was managing the weight of the structure. The light feature consisted of multiple layers; the glass rods, the mirror finished MDF, the plywood subframe and the steel upper framing. The glass rods weighed between 2 1/2 to 5 lbs. each and together with the multiple layers the total structure weighed 7,000 lbs. The plywood subframe was used to secure the rods and the steel framing was anchored into the concrete beams above to support the entire structure.
Each of the 30 drivers powered 20 glass LED rods. This complex wiring and designated placement of the various sized rods required precise installation. The final mirror finished laminated MDF was attached to the plywood with hidden z-clips for a seamless finished surface with no exposed fasteners reflecting light and the elegant lobby finishes.