FLAIRE CONDOS
LOBBY LIGHT FEATURE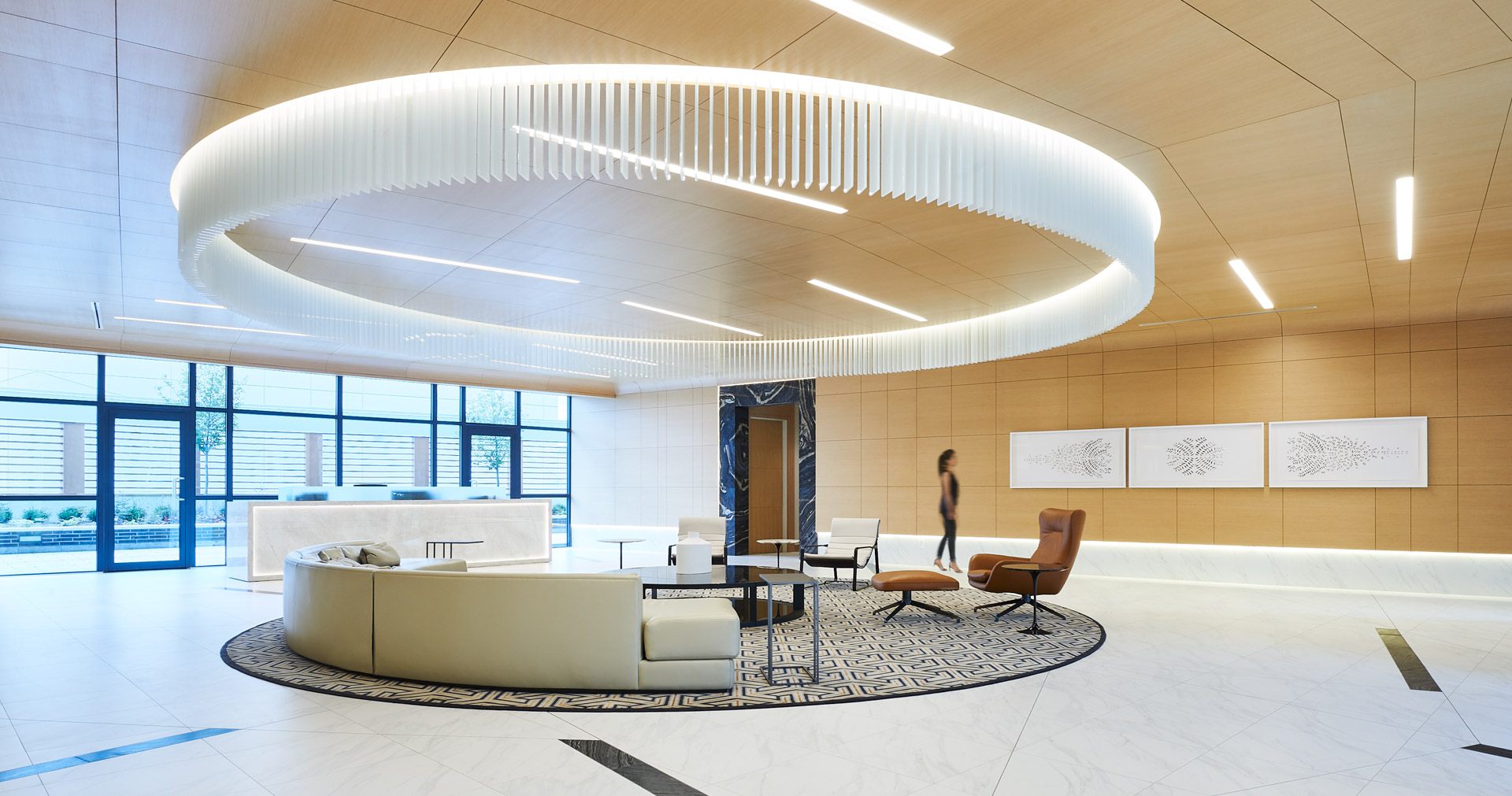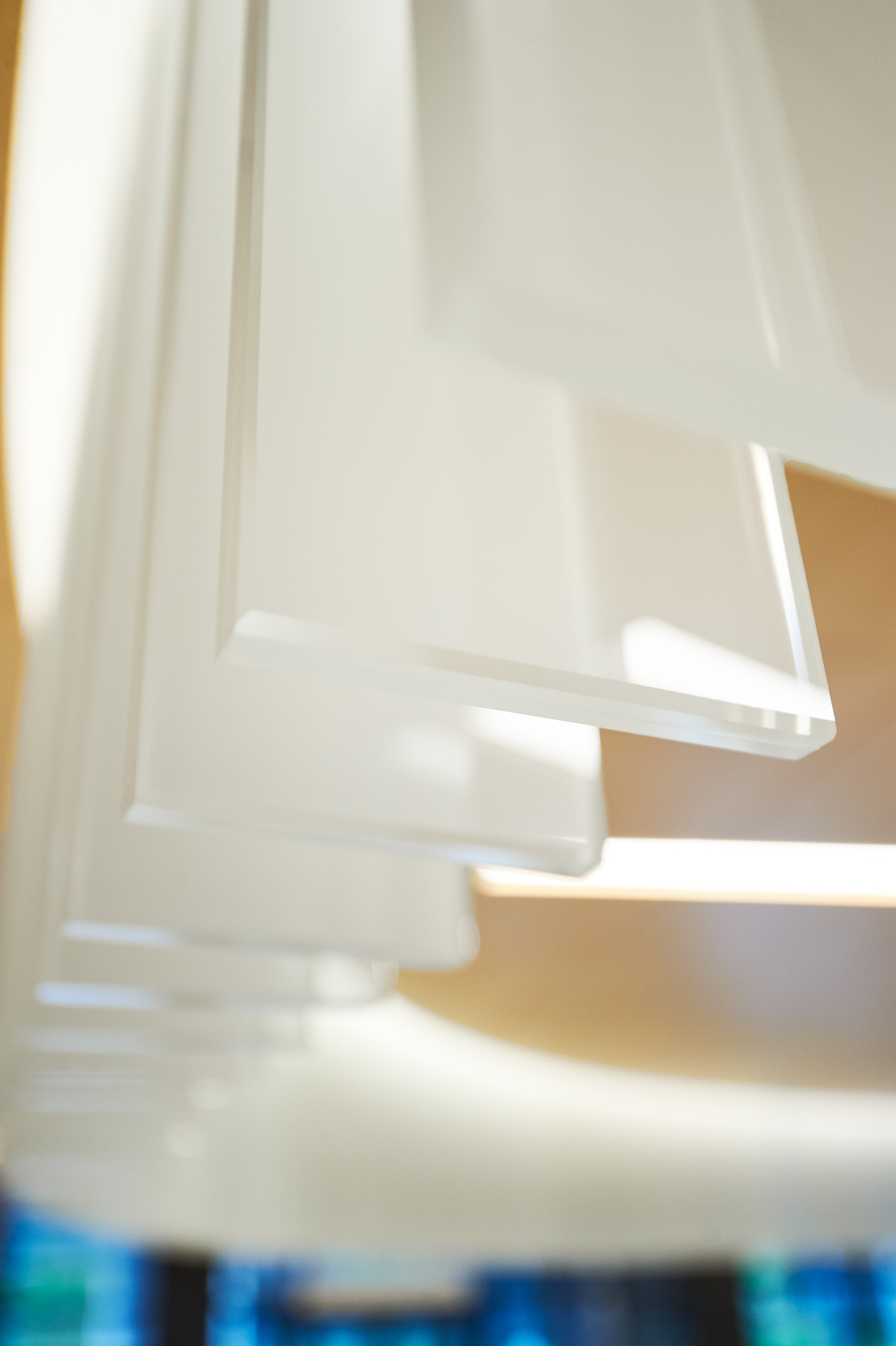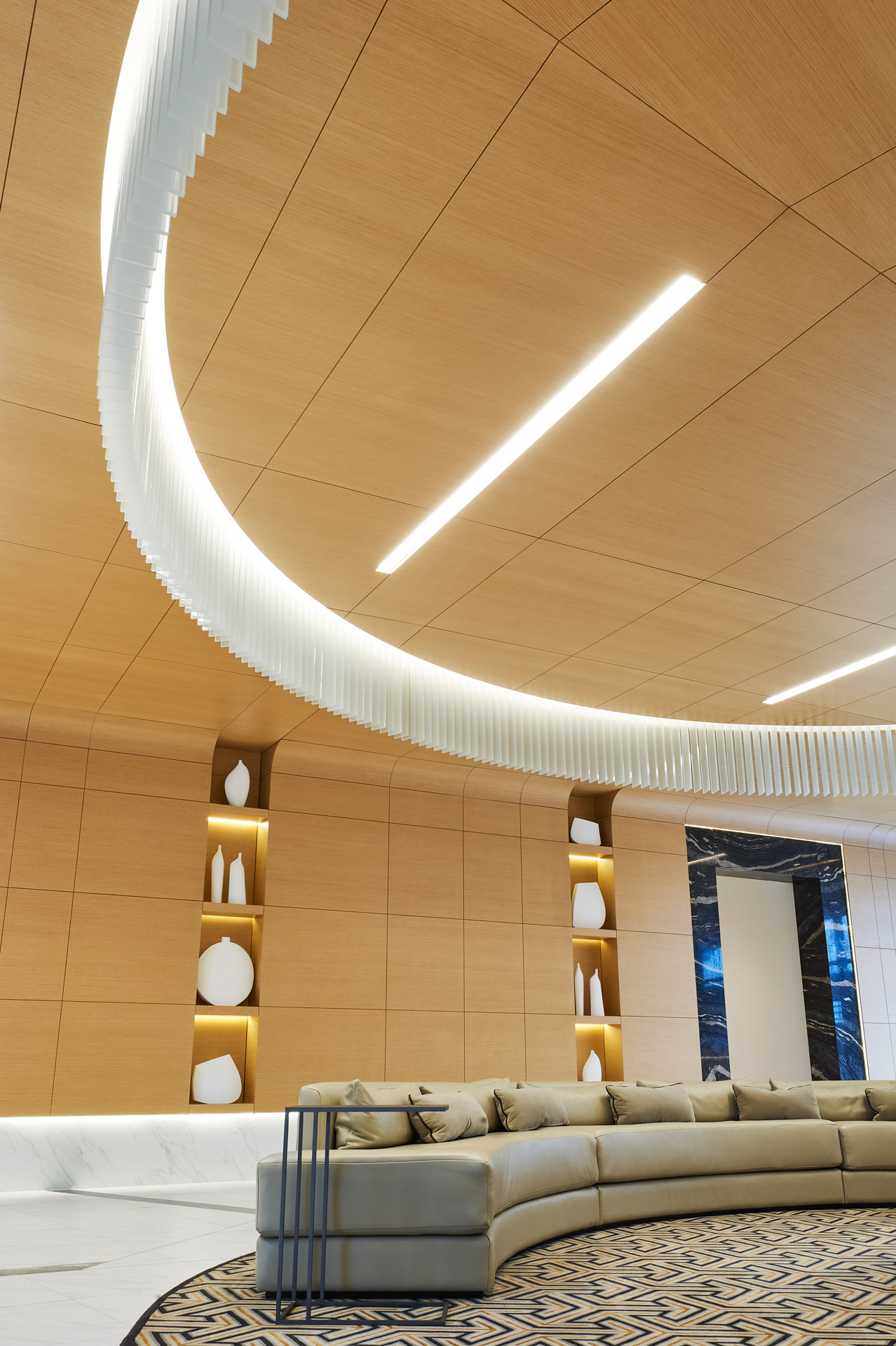 PROJECT FLAIRE CONDOS
INTERIOR DESIGN STUDIO MUNGE
DEVELOPER FRAM BUILDING GROUP, CADILLAC FAIRVIEW
PHOTOGRAPHY STEVE TSAI
BUILT BY EVENTSCAPE, FEBRUARY 2017
Flaire Condos at Don Mills is the newest residential condominium at the upscale Shops at Don Mills. Eventscape was contracted to engineer, fabricate and install a 23-foot diameter glass lighting feature in the contemporary condo lobby designed by Studio Munge. 
The light feature was comprised of 350 glass fins, suspended in a continuous hanging plate circle of CNC-cut 1/4" steel. Each fin assembly was built of two-pieces of clear 6-mm thick low iron glass with a semi-transparent PVB interlayer, and suspended from the hanging plate using custom brake-formed hangers.
Eventscape built a one-to-one mockup of a quarter of the feature which allowed Studio Munge to evaluate the three different glass options. This mockup was also used to decide on the LED lighting placement which was purchased and installed as per the mockup by the contractor. As the weight of the feature was over 2000 lbs, the contractor provided an engineered blocking system for in the ceiling above the cove. All the hanging hardware was powder coated white to be inconspicuous so that the glittering glass became the focal point of this elegant entrance.