Pier 27
Acrylic Light Feature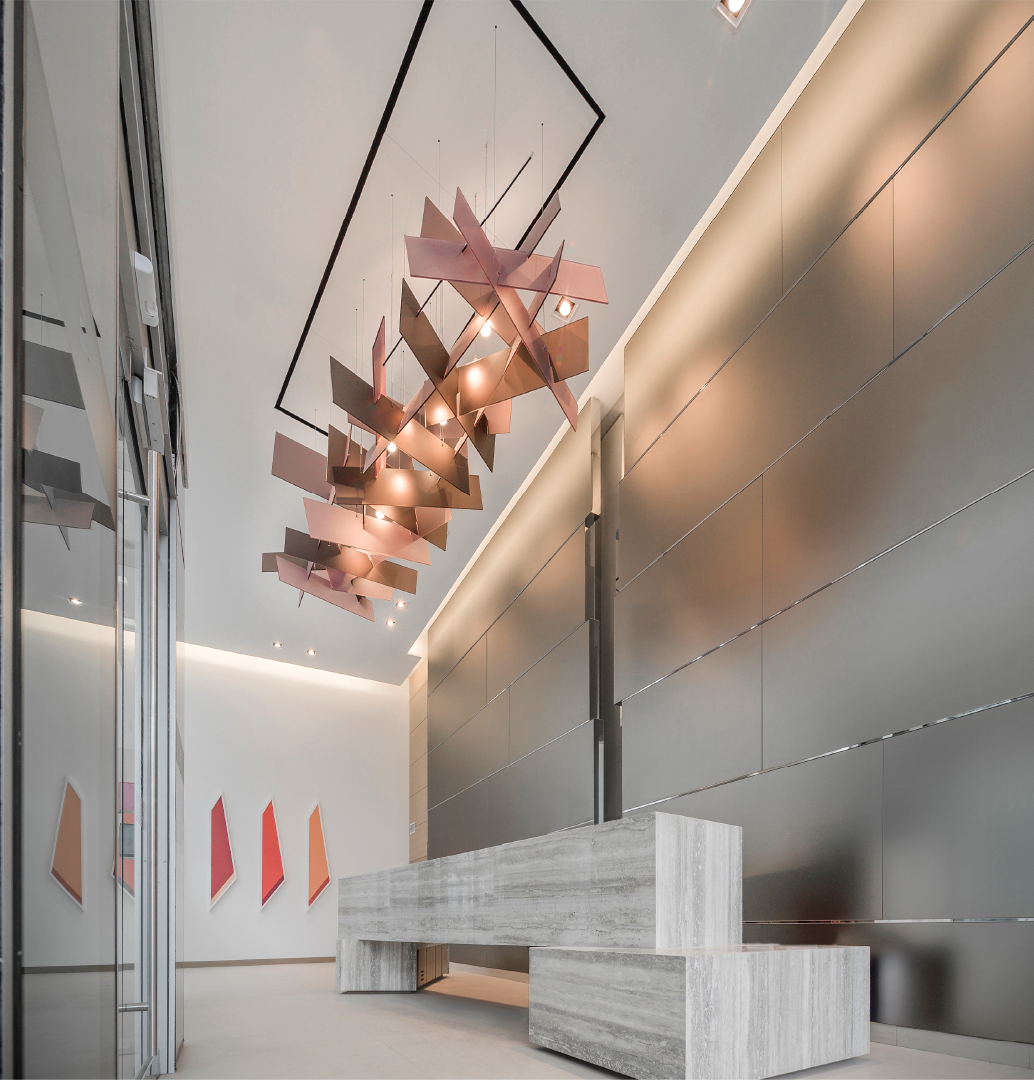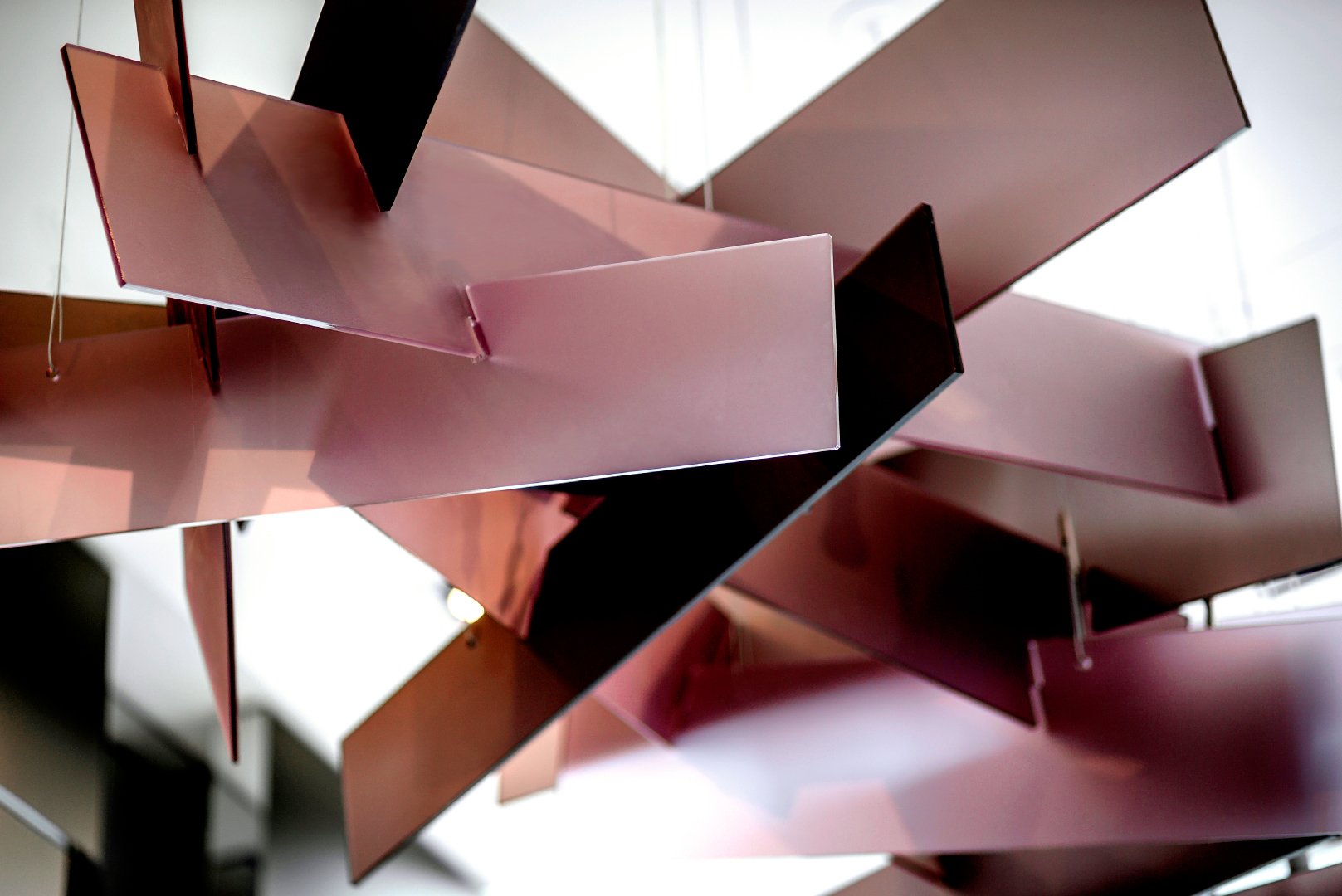 PROJECT PIER 27, TORONTO, ON
DESIGN STUDIO MUNGE
DEVELOPER FERNBROOK/CITYZEN
GENERAL CONTRACTOR DOMINUS CONSTRUCTION GROUP
BUILT BY EVENTSCAPE, DECEMBER 2014
Studio Munge designed two identical acrylic light features for the two-storey high lobbies in this new condo development on Toronto's waterfront. Spanning 13 feet long by 5 feet wide, and suspended from a metal frame above the finished drywall ceiling, they hang down 6 feet into the space.
Built of varying lengths of laser cut, custom colored 3/8" thick cast acrylic, each of the acrylic fins had slotted connections to each other. The longest piece of acrylic had 9 different slots and each were a different size to allow for the many angles. Three different colors were used for the fins.
Eventscape engineered and fabricated a metal frame to support the acrylic and create designated hanging points. Each metal frame had 7 cross bars with pre-drilled hang points (2 per fin). The electrical junction boxes were installed between the cross bars for the 10 individual LED pendant lights which needed to hang between the acrylic fins and positioned precisely for optimum aesthetics. The metal frame was suspended with 1/4" threaded rod from the concrete slab above, finished with a panel of painted MDF with a 1" reveal, and hung above the reception desk.