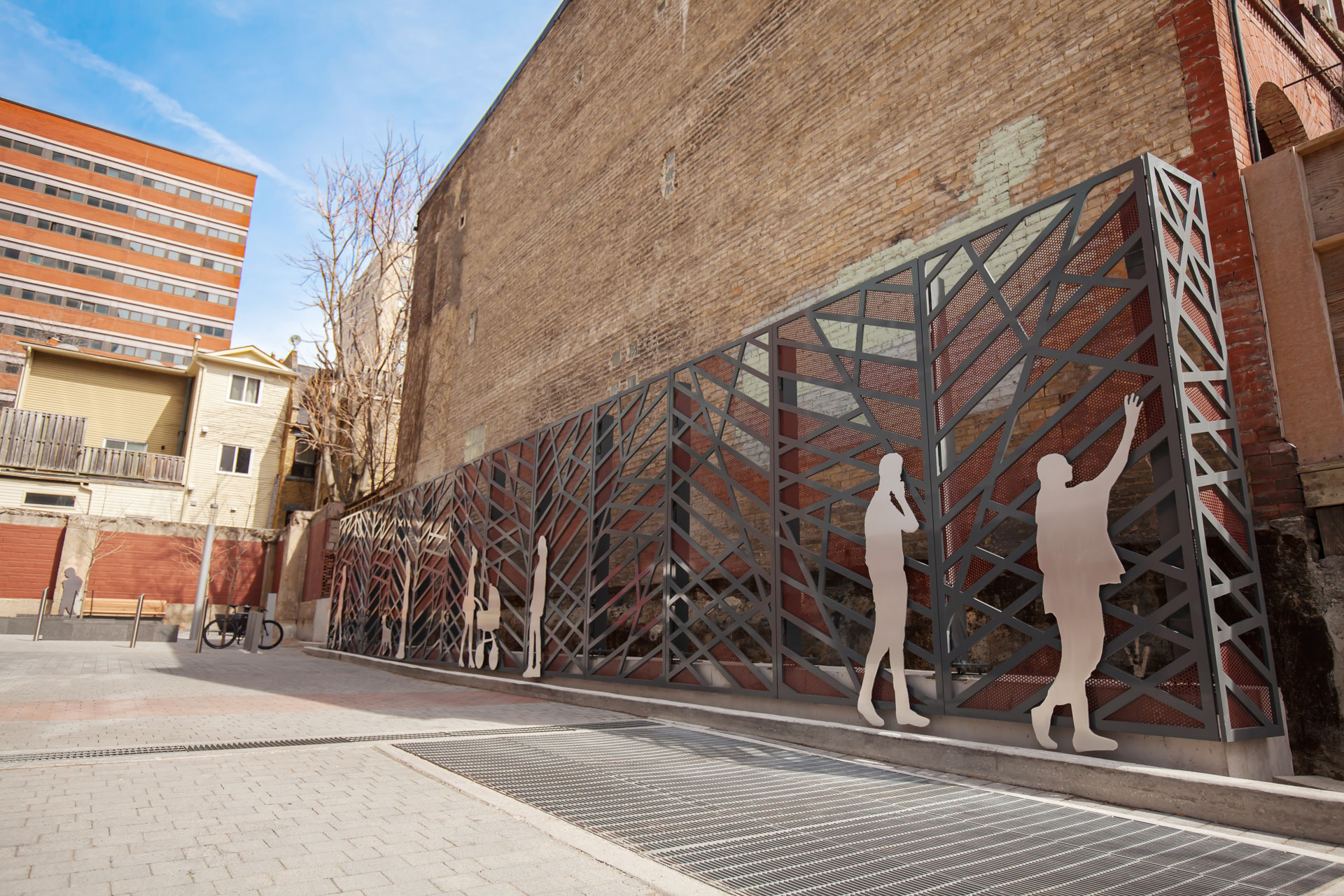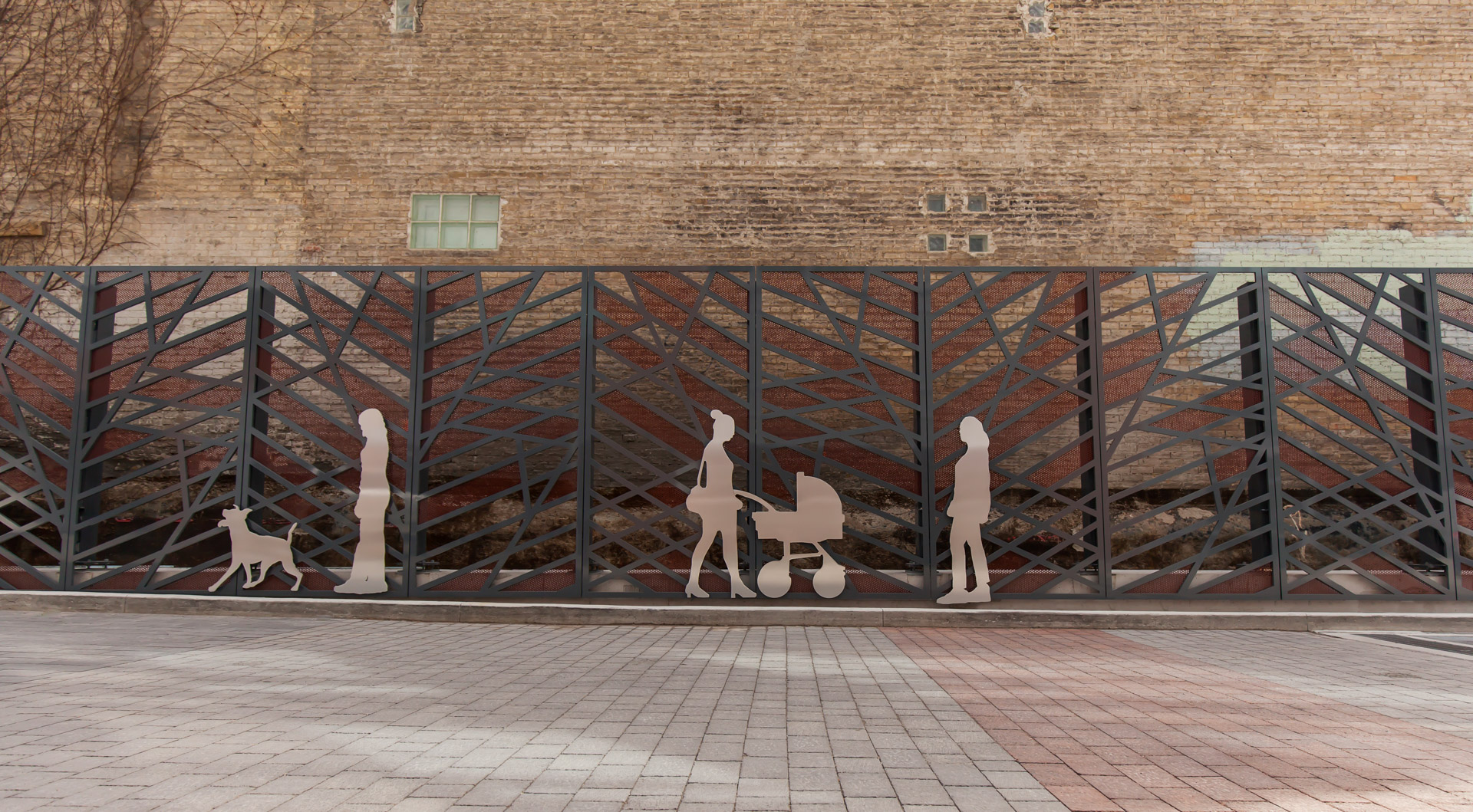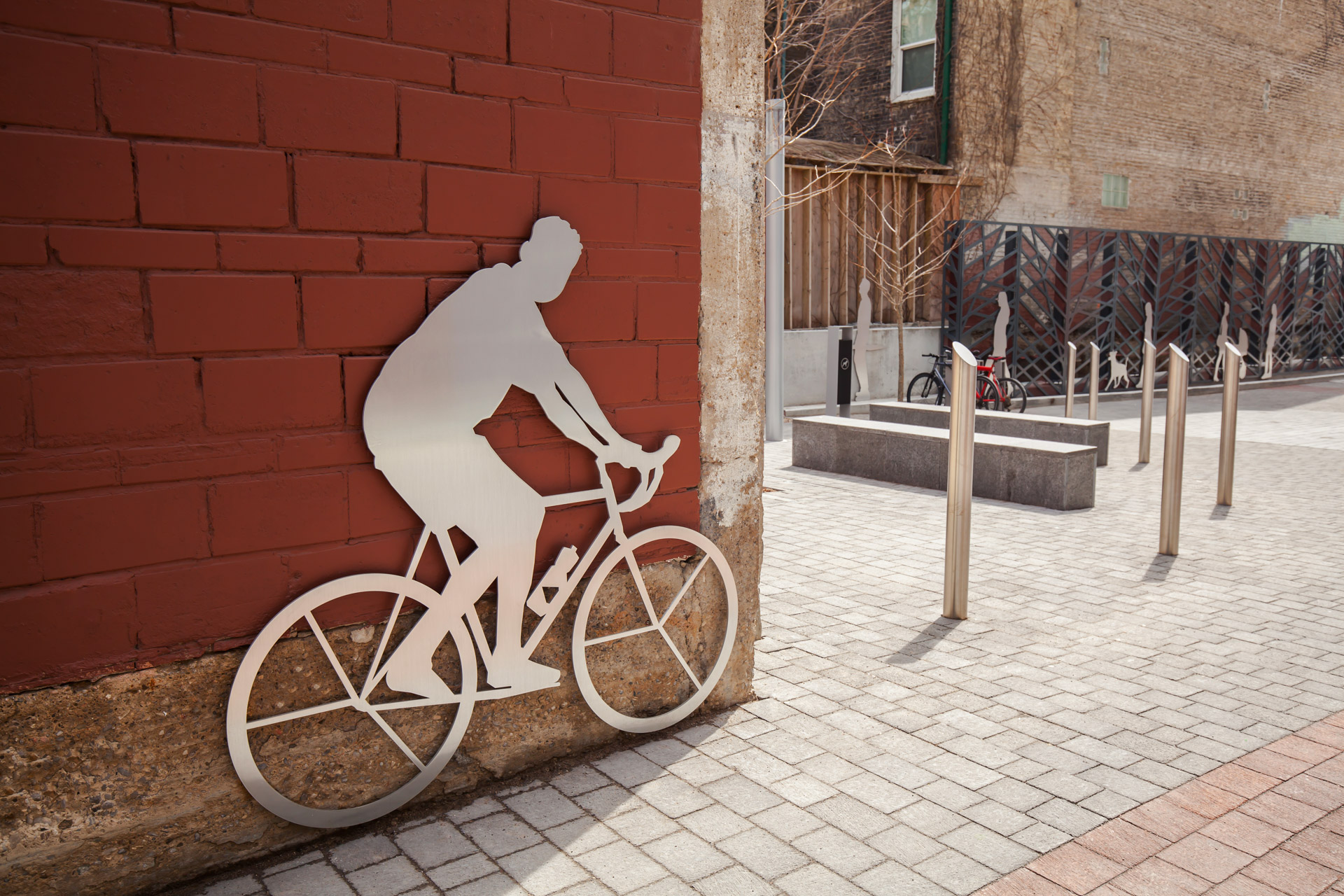 PROJECT 365 CHURCH ST. ART WALL SCREEN,  365 CHURCH ST. CONDOS,TORONTO, ON
DESIGN NAK DESIGN GROUP
DEVELOPER MENKES DEVELOPMENT
BUILT BY EVENTSCAPE AUGUST, 2017
Eventscape engineered, fabricated and installed this 60-foot-wide by 10-foot-high Public Art feature wall in Toronto, part of the landscape design for a new condo project. Instantly beautifying the space and obscuring the old brick wall behind it, this feature wall was a welcome addition to the Church street neighborhood. It was an instant hit amongst residents who came out to take selfies with the fence almost immediately after install.
Unique Characteristics & Project Challenges:
The design plays with opacity by combining and layering perforated metal with an aluminum pattern, plus silhouettes that resemble urban dwellers and household pets. A total of 600 square feet, this wall consists of fourteen 3/4-inch aluminum panels. Individually, each water jet cut panel is 5 feet wide by 10 feet tall. The figures are brushed aluminum and powder coated with a clear anti-graffiti coating, attached with vandal proof hardware. Eventscape installers used a tele-handler to position the large-scale panels into place. Site-welding of the post base plates was also required on site.