BERGERON CENTRE
SCULPTURAL SIGNAGE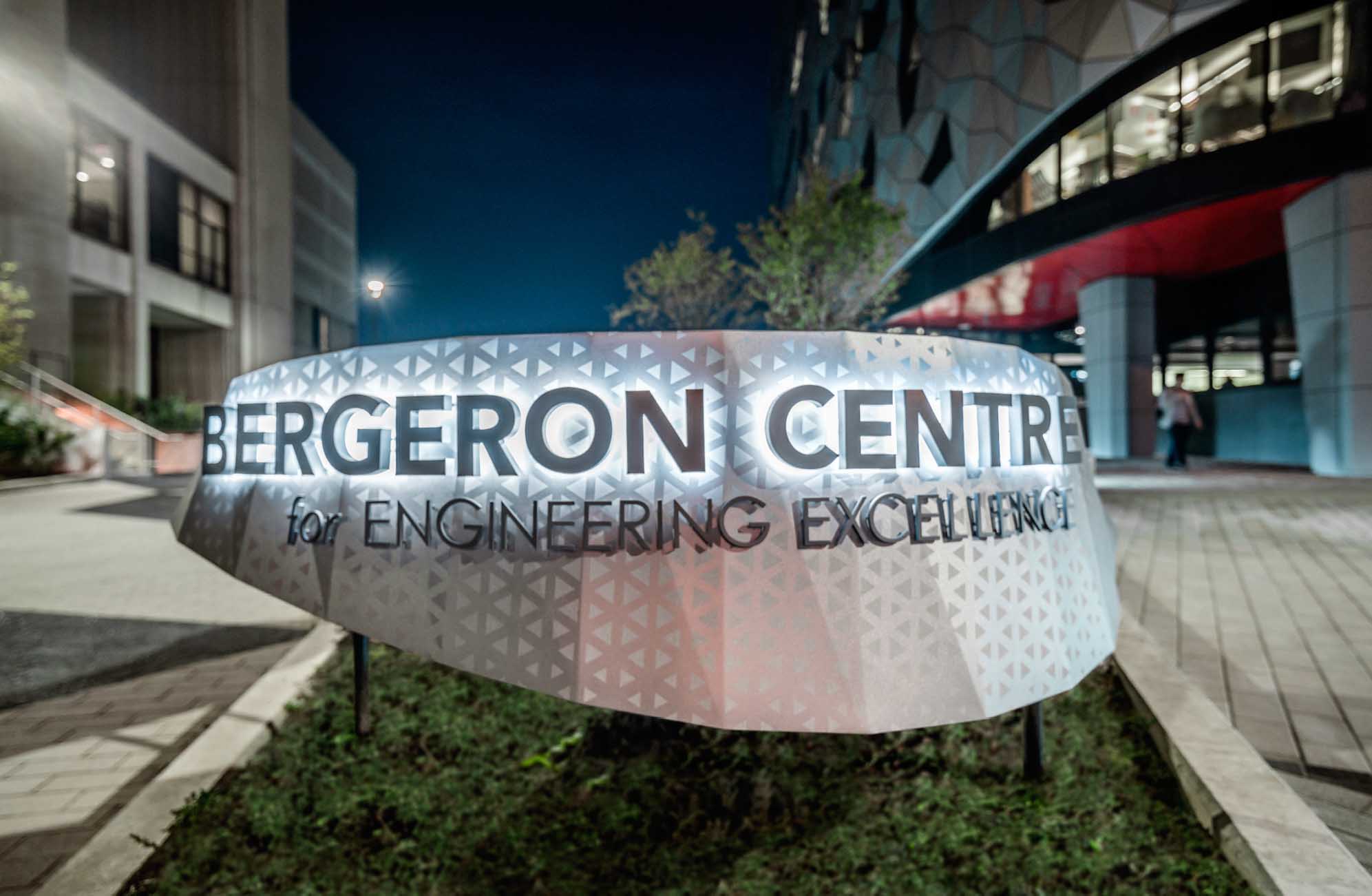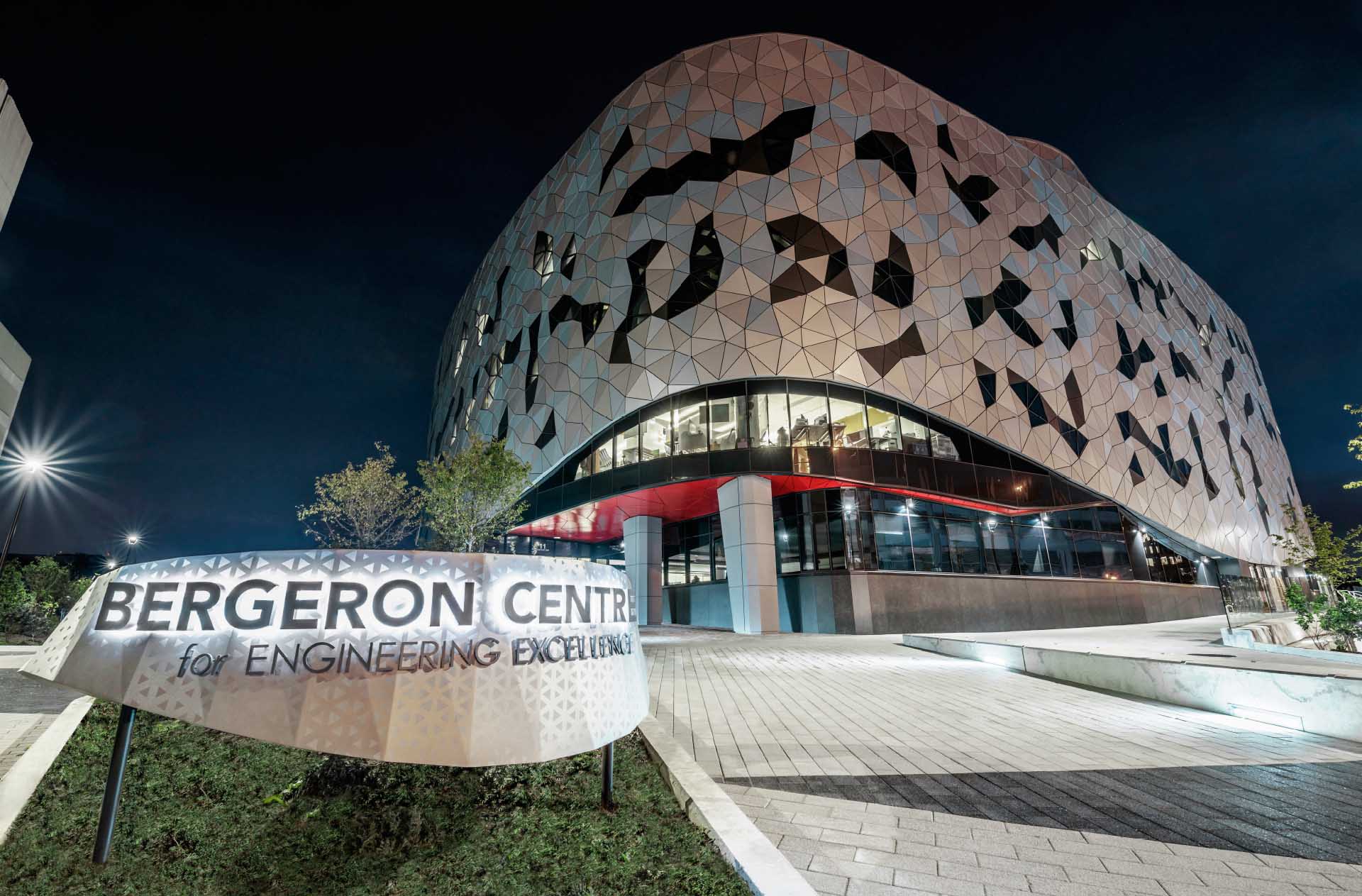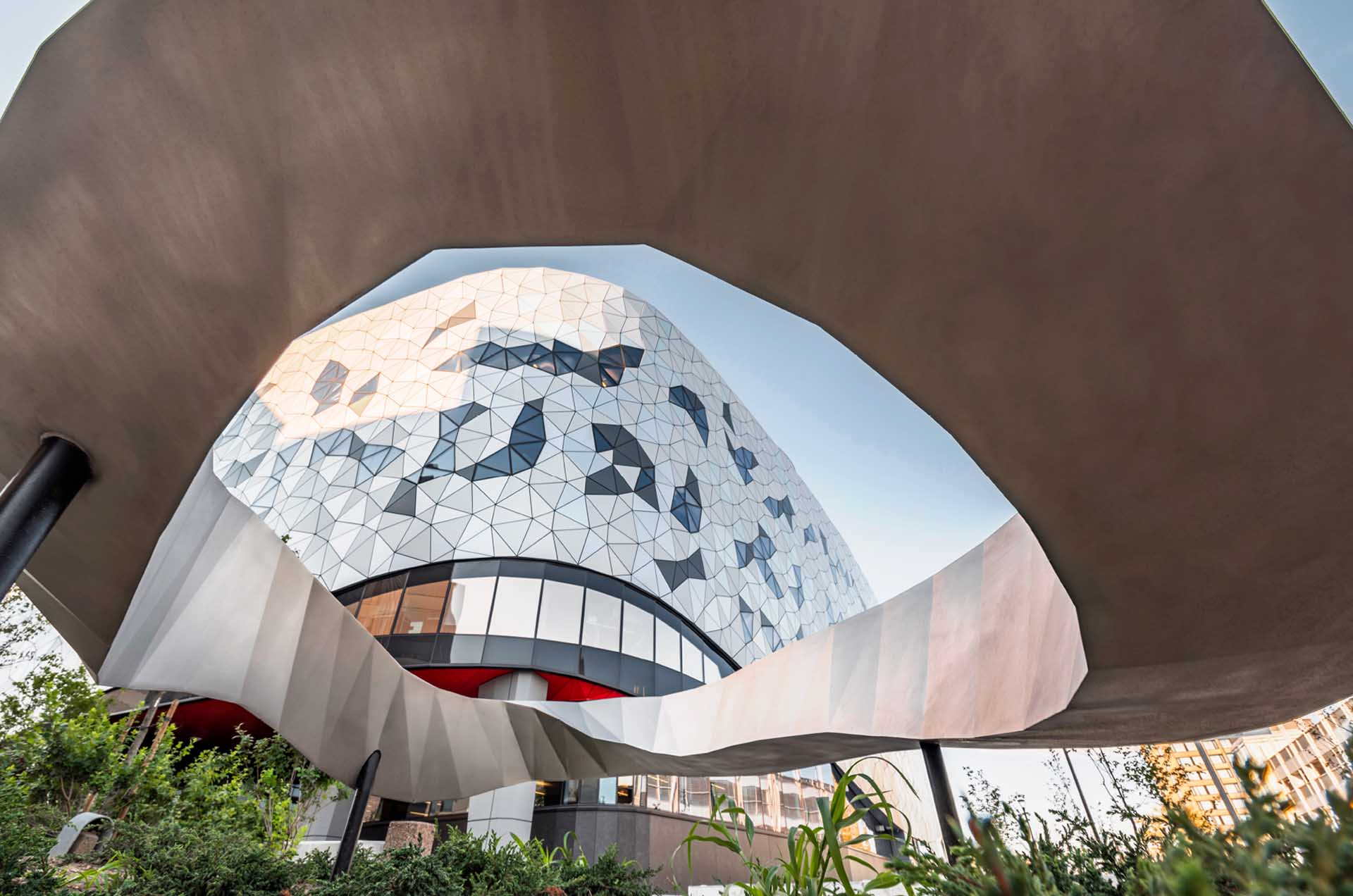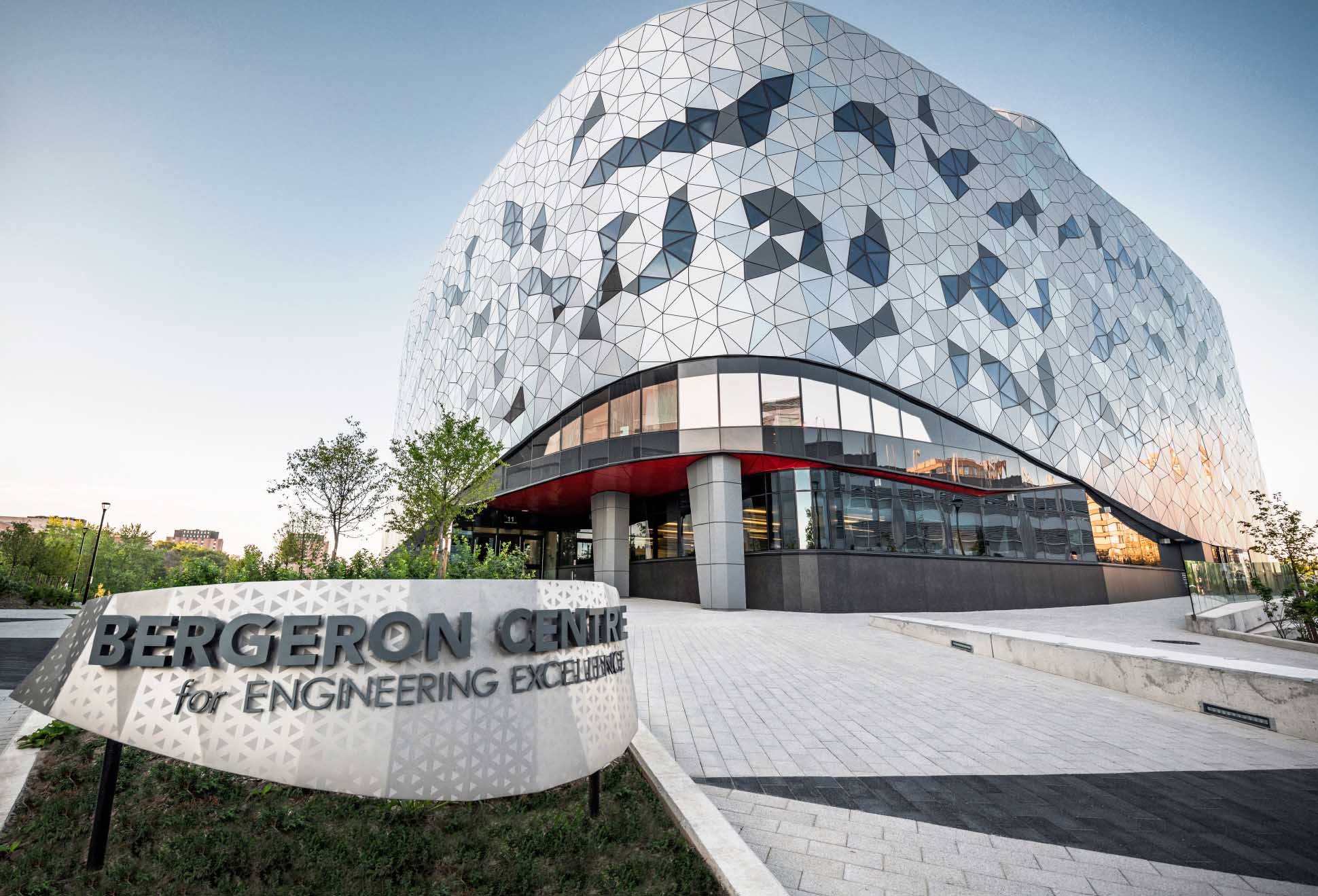 PROJECT BERGERON CENTER FOR ENGINEERING EXCELLENCE, YORK UNIVERSITY, TORONTO, ON
DESIGN ZAS ARCHITECTS + INTERIORS
BUILT BY EVENTSCAPE, APRIL 2016
As part of York University's new engineering school Eventscape was brought in to build a custom exterior sculptural signage piece entitled "The Ring". This twelve foot long, 3-sided faceted mobius structure was fabricated from stainless steel. The piece was bead blasted to achieve the desired non-directional satin finish followed by sandblasting using a custom triangular pattern to echo the architecture of the building, also designed by ZAS Architects.
Unique Characteristics and Challenges:
This mobius form was made up of multiple sections of brake formed triangles creating a faceted surface which twists back on itself. It was detailed with 8 sections that could be welded together to keep the number of polished welded edges to a minimum. Eventscape's welding team took on the challenge of maintaining the triangular shapes as designed while keeping the sculpture's artistic form. Even though each triangle was different, each of the connection points had to be identical.The structural integrity of the hollow 1/8" thick stainless steel form meant there was no additional structural support needed on the inside.  After the bead blasted finish was complete, the graphics team created a full size vinyl stencil template to sandblast the surface with the decorative pattern.
Early on in the project, the design of the mobius ring was slightly adjusted to ensure the letters of the sign were in the best orientation for people entering the building. The signage letters were laser jet cut from 1" aluminum and hollowed out with a CNC milling machine to allow for the LED lights to be housed inside each letter. They were finished with an acrylic lens diffuser backing to give a halo lighting effect. The smaller letters were solid stainless steel with a paint finish.  Eventscape created a jig to position each custom standoff to align the letters on a smooth curved plane over the faceted surface. Two access panels were incorporated into the shape for electrical wiring access and to attach the standoffs.
Three 2' diameter stainless steel legs were used to support the structure, each welded on the inside of the structure with a triangular gusset and bolted to concrete footings on site. These were covered by the final landscaping.