ATLANTA OFFICE
COMMERCIAL OFFICE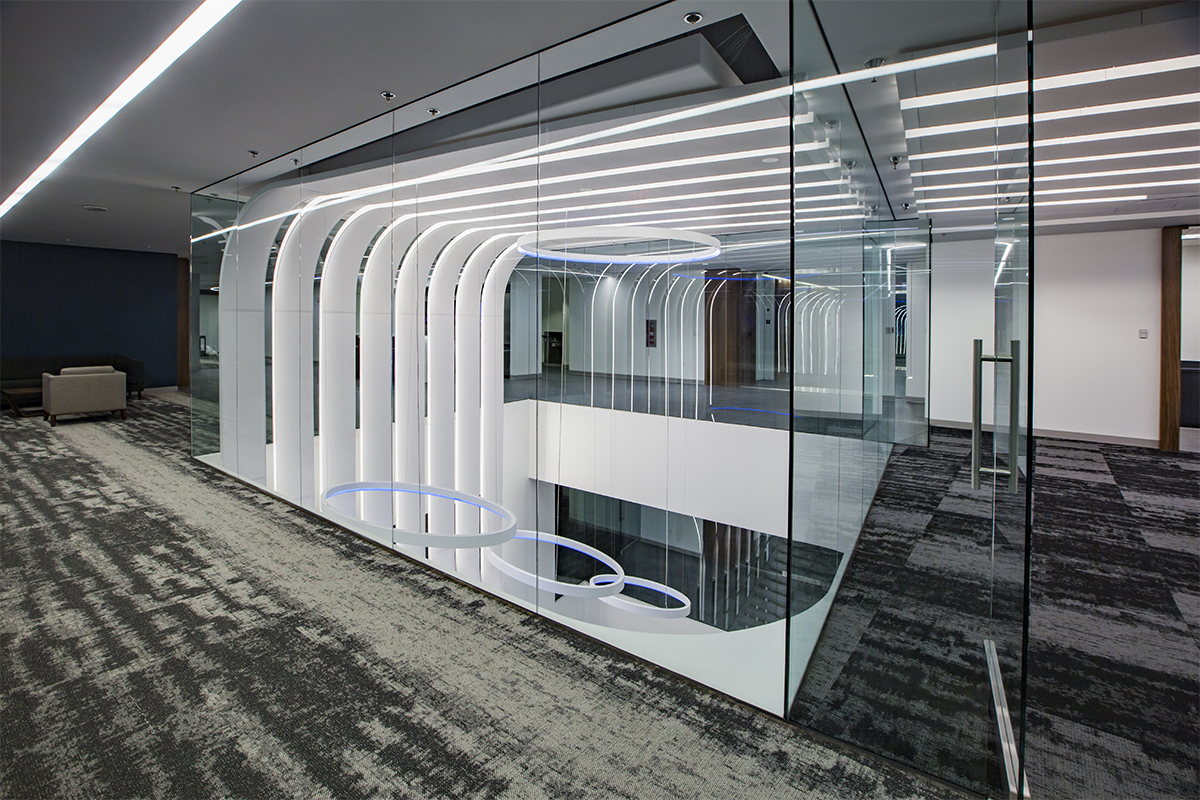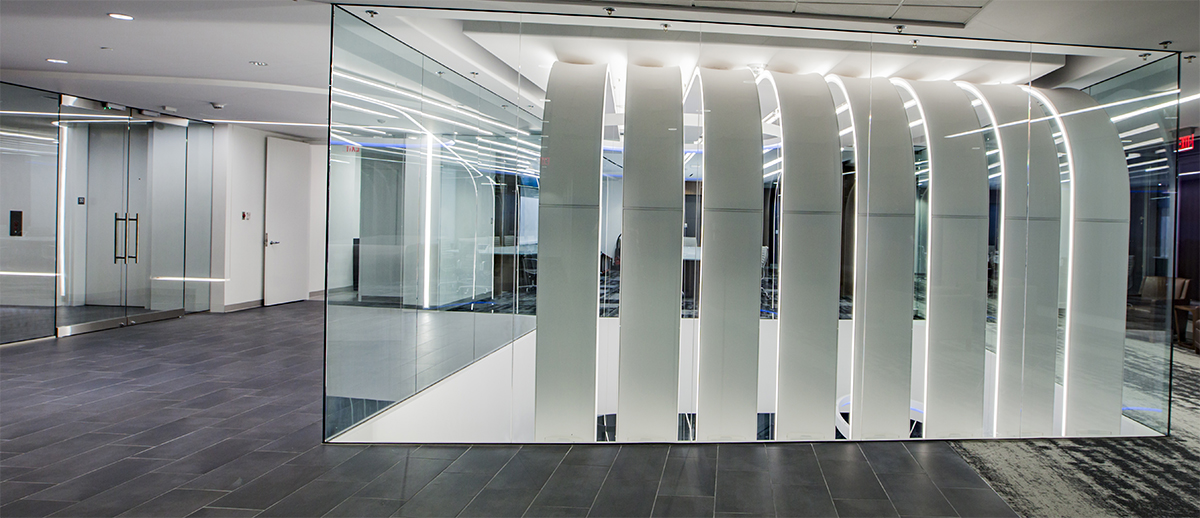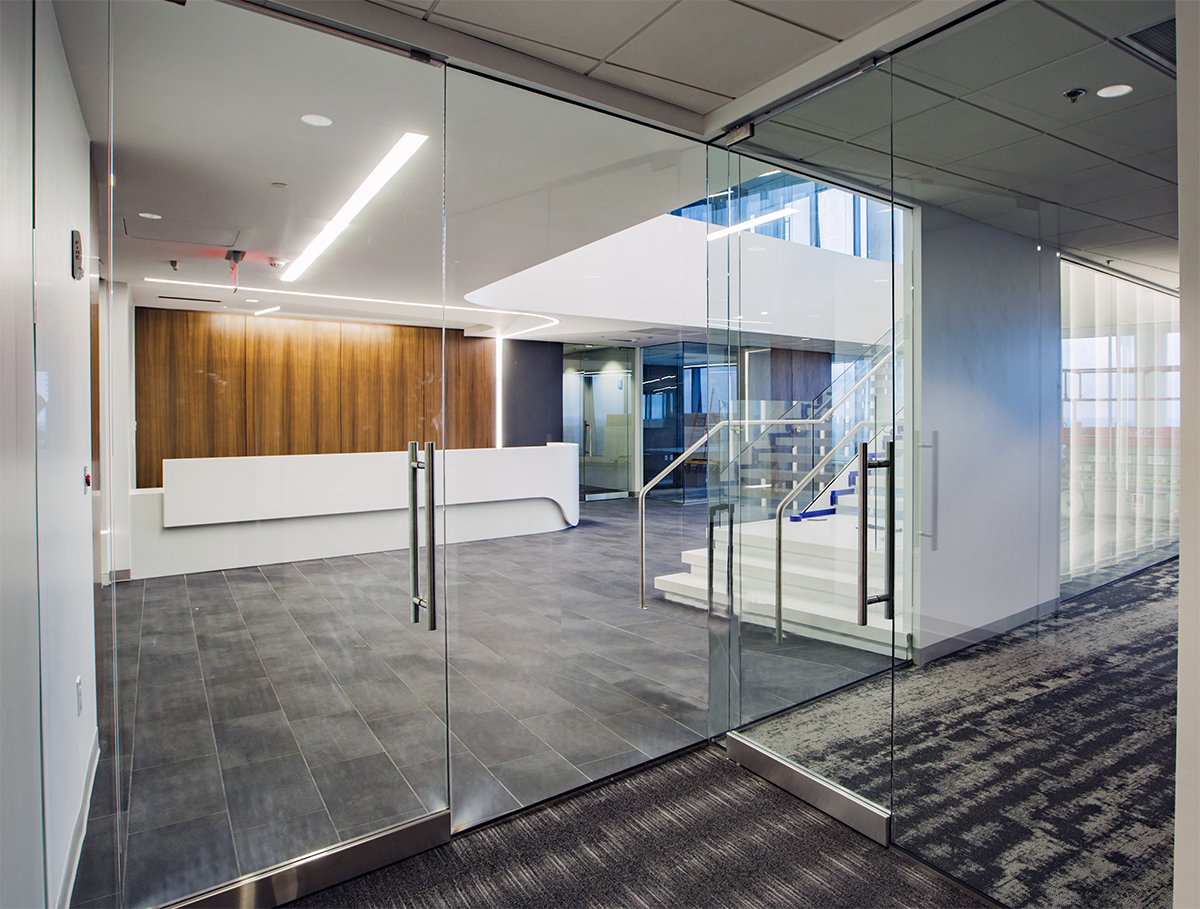 PROJECT ATLANTA OFFICE, ATLANTA GA
DESIGN IDEA SPAN
GENERAL CONTRACTOR HUMPHRIES
BUILT BY EVENTSCAPE, MAY 2017
This project involved a corporate reception atrium feature consisting of eight framed twisting textile ribbons which run vertically along the edge of the staircase and transition horizontally across the second floor ceiling. Integrated edge LED lighting give each of these 18-inch wide ribbons definition and actuate their elegant form.
 Unique Characteristics & Project Challenges
The team at Eventscape investigated several different fabrication and material options to achieve this look and ultimately landed on the lightweight and most cost effective option. The solution was to engineer a lightweight metal skeleton subframe clad with custom tailored faux leather skins front and back. The main subframe was fabricated from sections of laser-cut aluminum plate, with powder coat finish. At the twist sections, the ribbon sides were fabricated from 5-axis CNC milled high-density machining foam to achieve the required geometry and painted to match adjacent aluminum elements for continuous appearance. Each Ribbon included an extruded open cavity edge which housed LED tape within a flexible housing and frosted acrylic lens diffusers. The faux leather provide luxurious finish and minimal seams. Each of the ribbons varied in lengths between and 66-feet and 95-feet and had strategically placed supports which tied back to the mezzanine, bulkheads and floor. Our in-house structural engineering team was able to provide the expected loads at each connection well in advance of the pre-fabricated elements landing on site.