PENGUIN BOOKS
WALLS + CEILING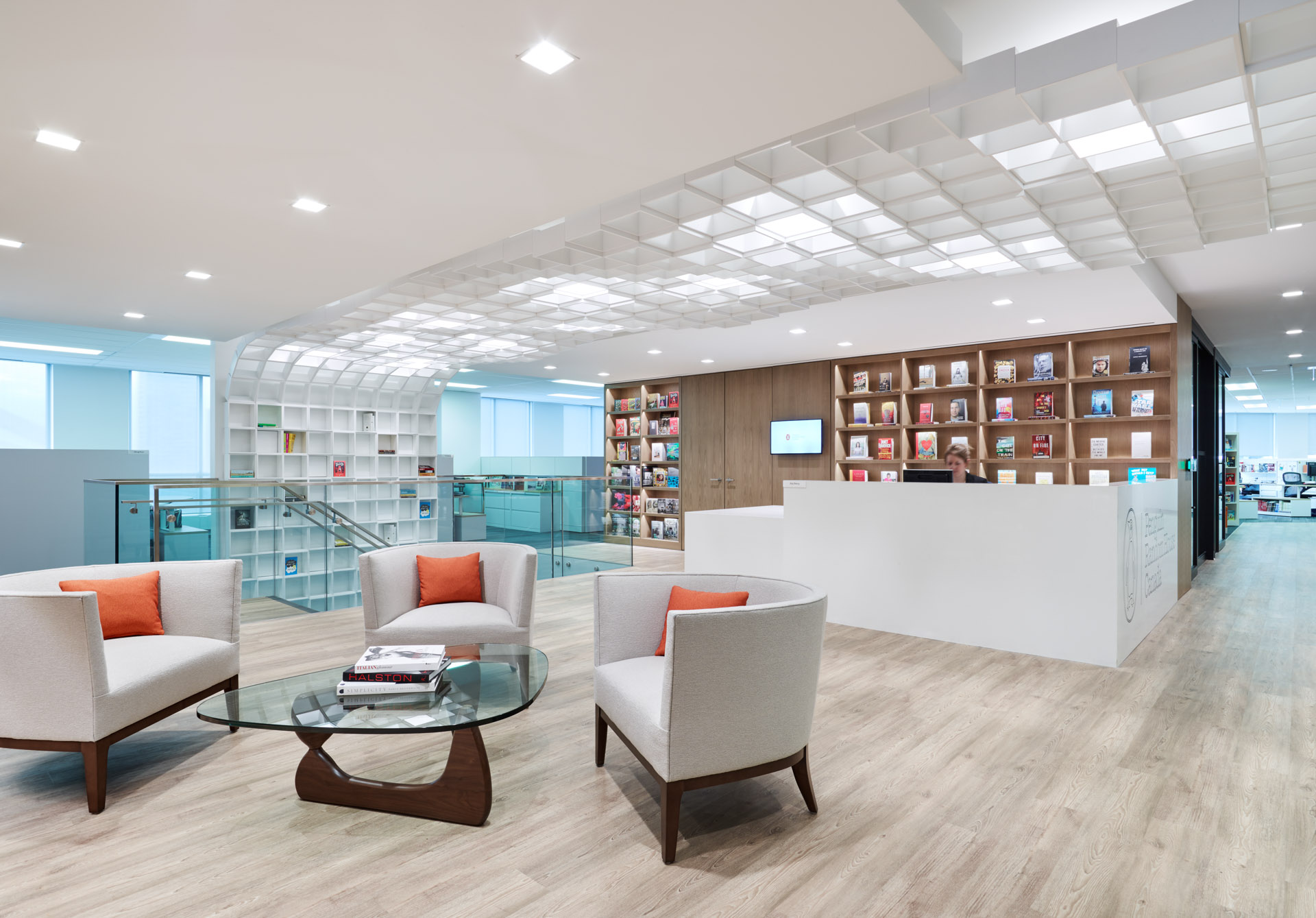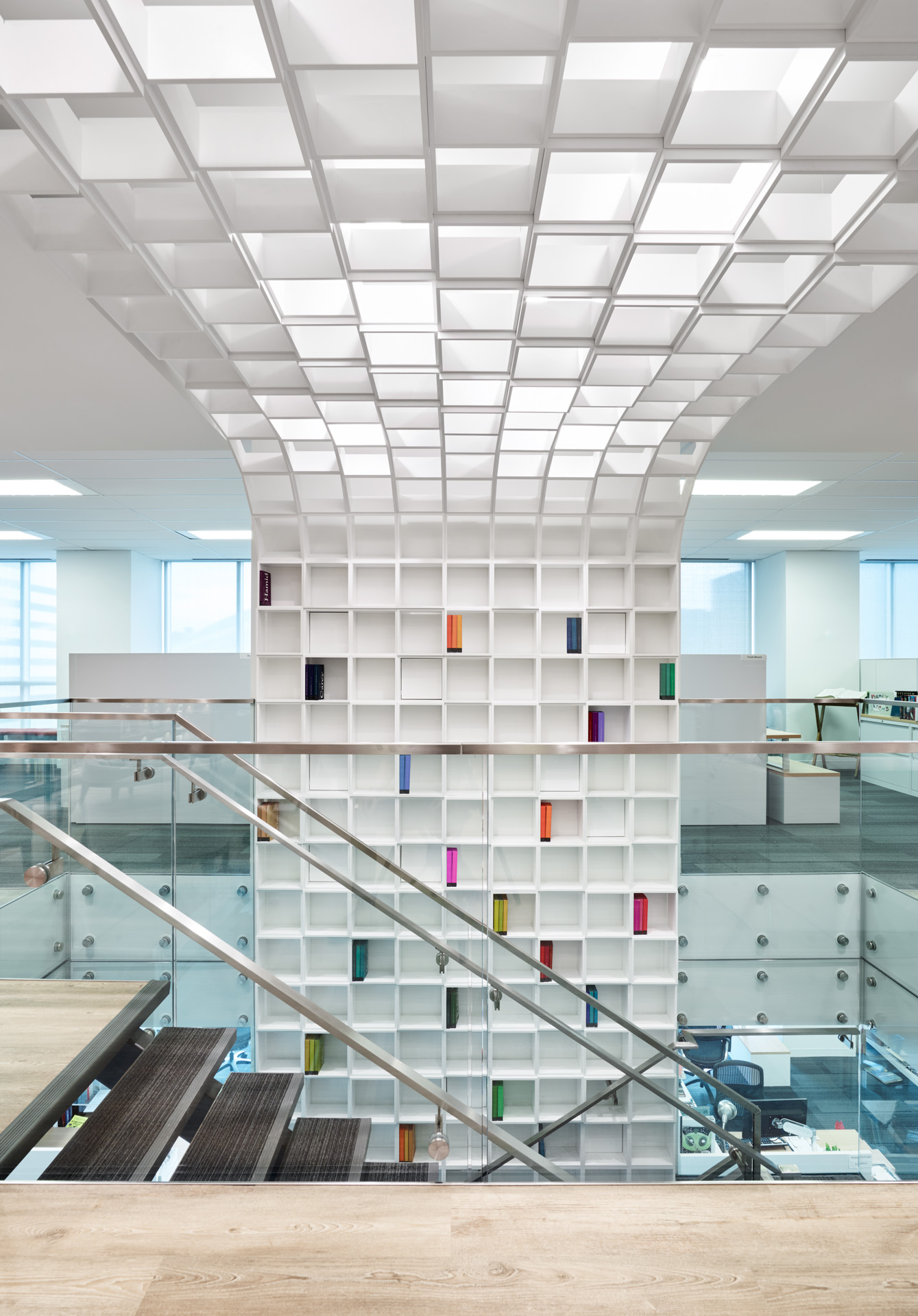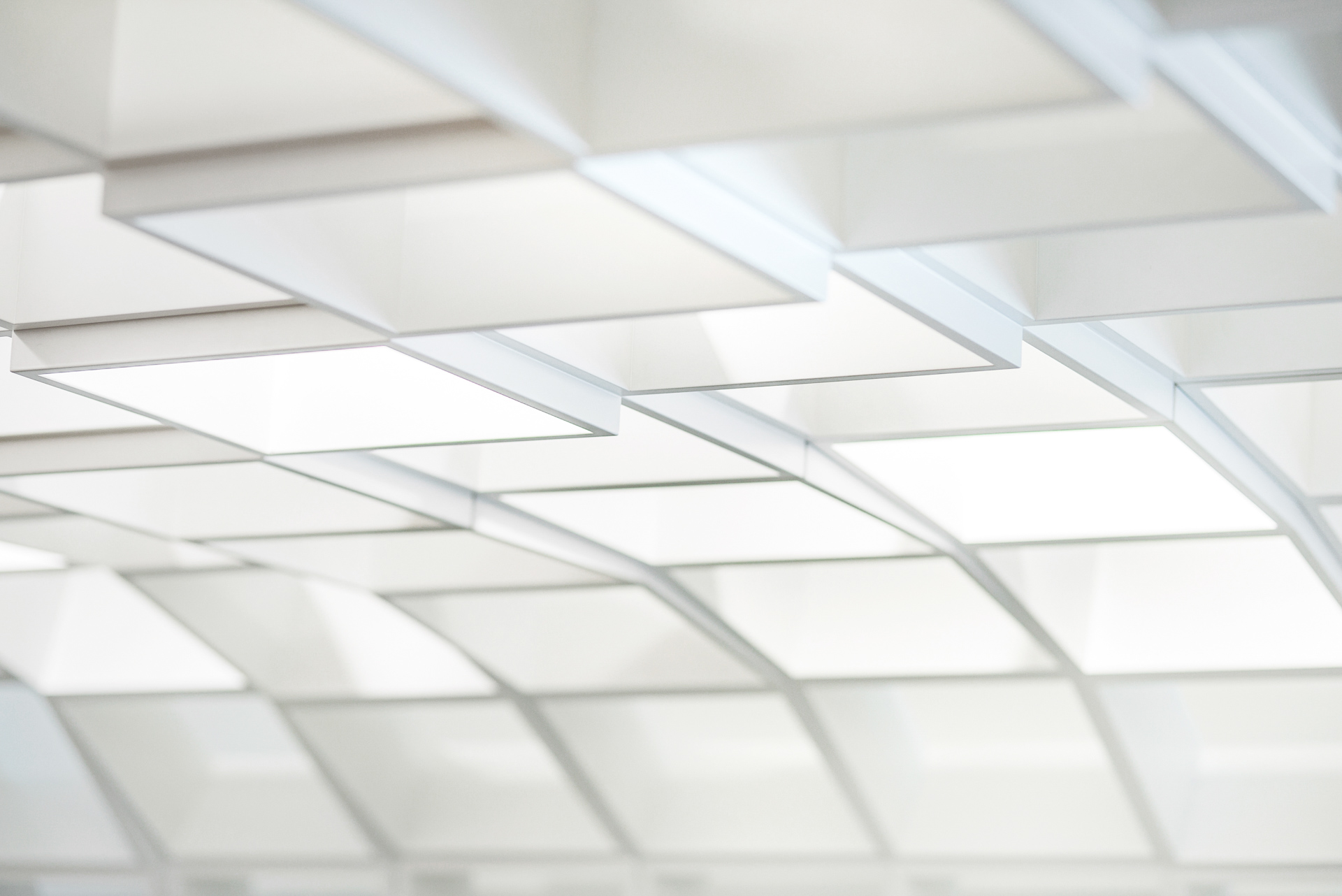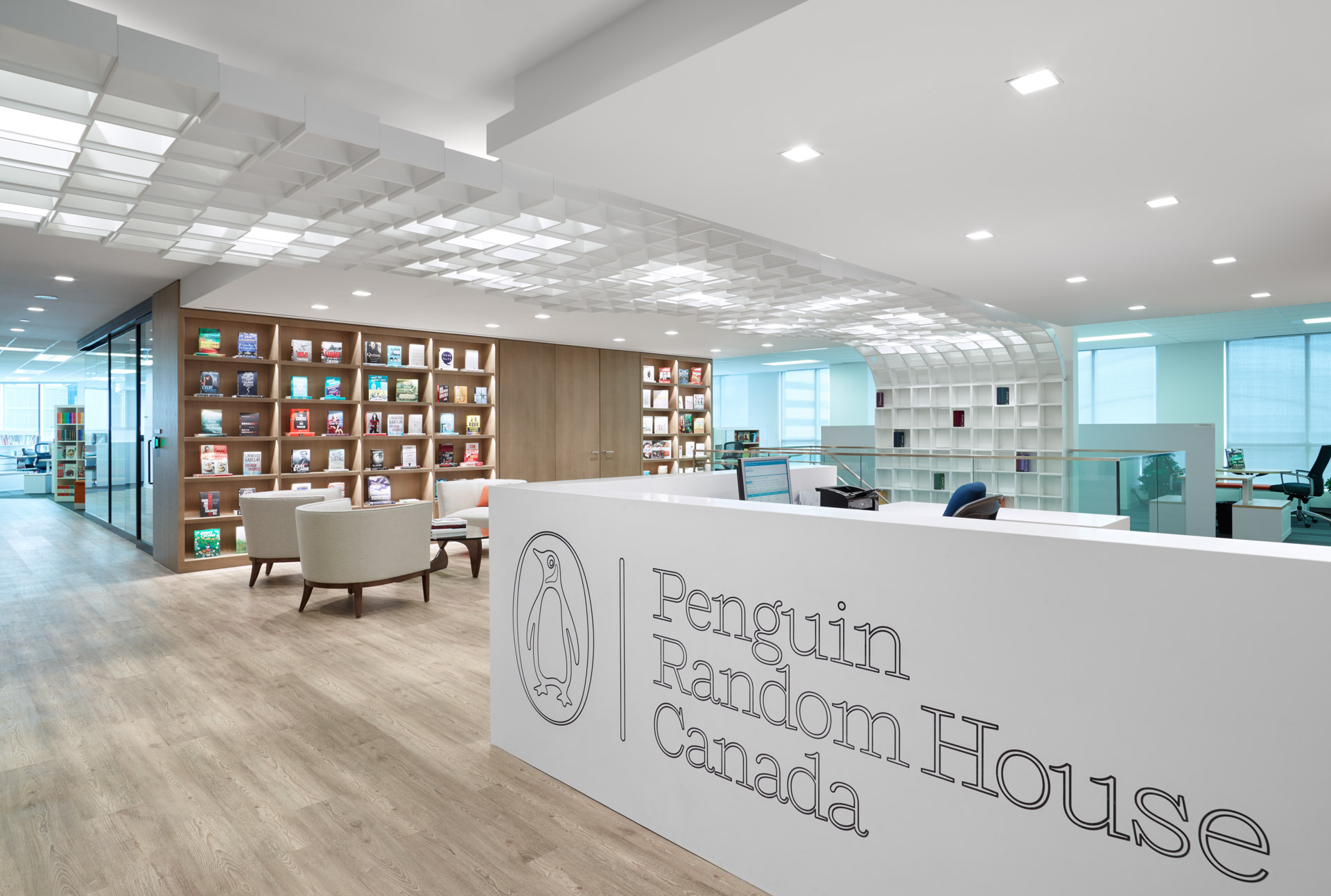 PROJECT PENGUIN RANDOM HOUSE, TORONTO, ON
DESIGN FIGURE 3
GENERAL CONTRACTOR GOVAN BROWN
AWARDS 2016 ARIDO DESIGN AWARD OF MERIT
PHOTOGRAPHER STEVE TSAI PHOTOGRAPHY
BUILT BY EVENTSCAPE, JULY 2015
[expand title="An undulating MDF bookshelf feature formed by 495 white boxes, climbs a 20 foot wall and flows 32 feet across the ceiling. Designed by figure 3,  this multi-level renovation for the Canadian branch of an international publishing house occupies 48,000 square feet over three floors. Eventscape was contracted to engineer, fabricate and install a custom three-dimensional MDF wall and ceiling feature, which connects the 12th and 14th floor." trigclass="arrowright"]
Engineered Fabrication Solutions:
The feature was built of 495 individual 10" x 10" FR MDF white lacquered boxes in 2 different depths. The designers wanted the structure to appear to float as one continuous form. To create this illusion the boxes were mitered and dowelled together and most hanging hardware was concealed. A repeating pattern was engineered for the box assembly, with offset and rotated connections, to achieve the playful look desired. At the staircase opening, the vertical plane remained flat for the first seven feet, to allow sufficient clearance for the handrail. To ease fabrication and installation, boxes were assembled into groups of 3 feet high by 9 feet wide. These were then finished with a custom white lacquer finish with a 35% sheen. At the complex curved wall/ceiling intersection, a waffle construction method was used to create the offset boxes.
A laser template was used on the ceiling to ensure the visible, aircraft hanging cable remained perfectly plumb. Eventscape coordinated with the lighting designer so that the ceiling boxes did not conflict with the recessed pot lights. Strategically placed panels that fit inside the boxes were fastened to the wall to create additional attachment sites for the 20 foot high vertical section.
Inspired by the structural simplicity of a bookshelf, these 495 modules transform a staircase and ceiling into a three-dimensional, undulating feature that mimics the turning of a page. The team at Penguin Random House now has a fresh bright and connected new space.[/expand]