ONE BLOOR
CONDO AMENITIES, PHASE 1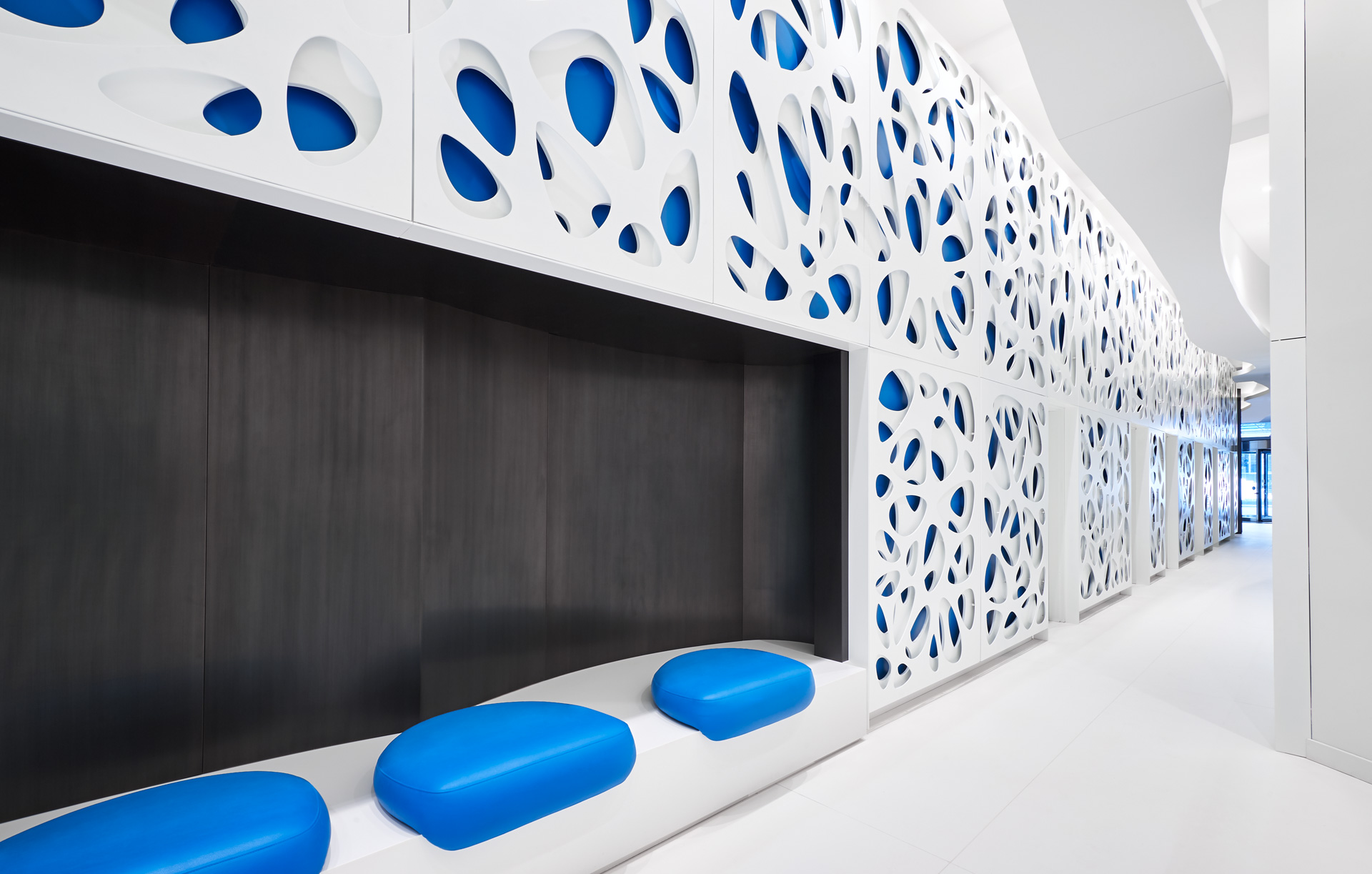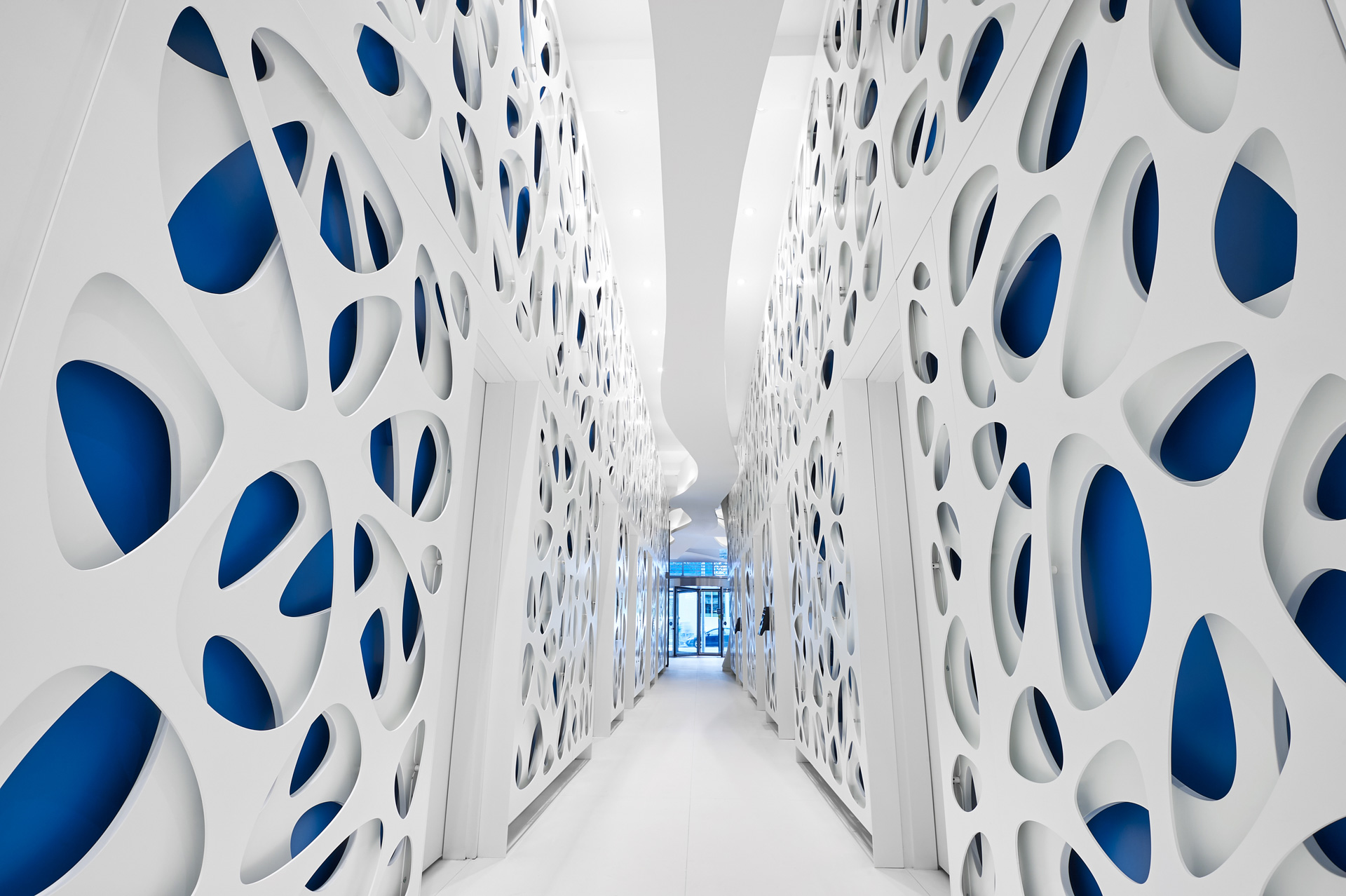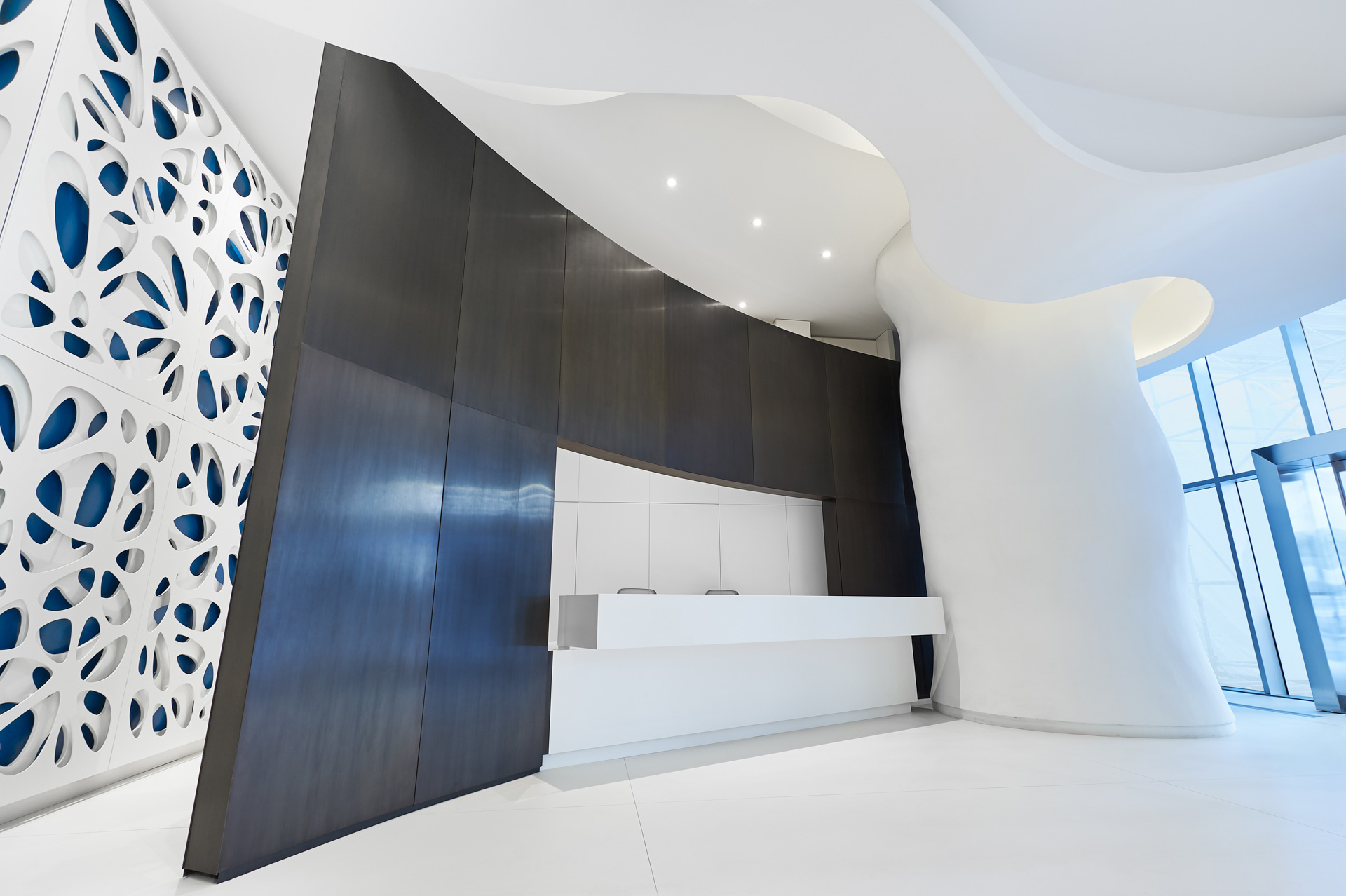 PROJECT ONE BLOOR EAST CONDO, TORONTO, ON
INTERIOR DESIGN CECCONI SIMONE INC.
ARCHITECT HARIRI PONTARINI
DEVELOPER GREAT GULF
CONTRACTOR TUCKER HIRISE CONSTRUCTION
PHOTOGRAPHY STEVE TSAI
BUILT BY EVENTSCAPE, MARCH 2017
Located at the iconic intersection of Yonge and Bloor, neighboring high-fashion boutiques and designer shops like Cartier, Prada, Holt Renfrew, Hermes, Gucci, Chanel and Louis Vuitton, is a lustrous, sleek 76-storey condominium.
Designed by Hariri Pontarini Architects with interior design by Cecconi Simone, this high-profile condo has 100,000 square feet of retail space and 732 residential suites. Within walking distance of the Royal Ontario Museum, delectable restaurants and services, this condo matches the prestige of its surrounding district. Cecconi Simone created a fluid "morphic" interior design as an extension of the building's exterior architecture.
Eventscape was contracted to engineer, fabricate and install 14 separate custom feature elements within the lobby and amenities areas. These include: metal organic wall panels, millwork wall panels and seating areas, formed solid surface tables, upholstered custom seating and acrylic wall fins. Phase One is the Lobby Area.
Phase One – Lobby:
At the condo entrance, Eventscape built and installed a millwork concierge desk finished with a smooth white solid surface face transaction top, sides and kick with integrated cabinetry. Surrounding the desk is a 30-foot long by 13-feet high elegant, curved floating wall. This free-standing structure had an internal steel frame with a millwork sub-frame clad with antique bronzed plated steel. The challenge here was engineering the complex transitions from the metal wall to the solid surface desk which was achieved by an engineered overlap in key areas.
Beyond the desk, the lobby and elevator walls were finished with three-layer custom MDF wall panels to create an organic wall feature. With a lacey, floral pattern resembling petals, the space transports you into a dreamlike place.The base layer was a 3/4" MDF panel finished with a bright blue powder coat. The middle layer was a CNC-cut MDF panel painted white and the outer layer was a 3/16" thick aluminum CNC-cut panel powder coated white. Each of the layers were supported with metal standoffs. As each panel was unique, stand-off placement was challenging, combining the required frequency for structural stability with locations that were hidden from view.
All three layers were pre-assembled into individual units at 7 ft. tall and up to 5 ft. wide. To install these large units, Eventscape built a custom hoist to lift each one onto cleats installed on the base building wall.
A casual seating niche was built into the west wall, with a slightly scalloped back wall built of roll-formed sheet metal finished with an antiqued bronze plating to match the concierge wall. Four faux leather upholstered seat cushions were attached to the white solid surface bench structure and provide a compelling meeting/waiting area. Currently Eventscape is completing the installation of the remaining custom elements. Stay tuned to see the rest of this contemporary and stylish environment!