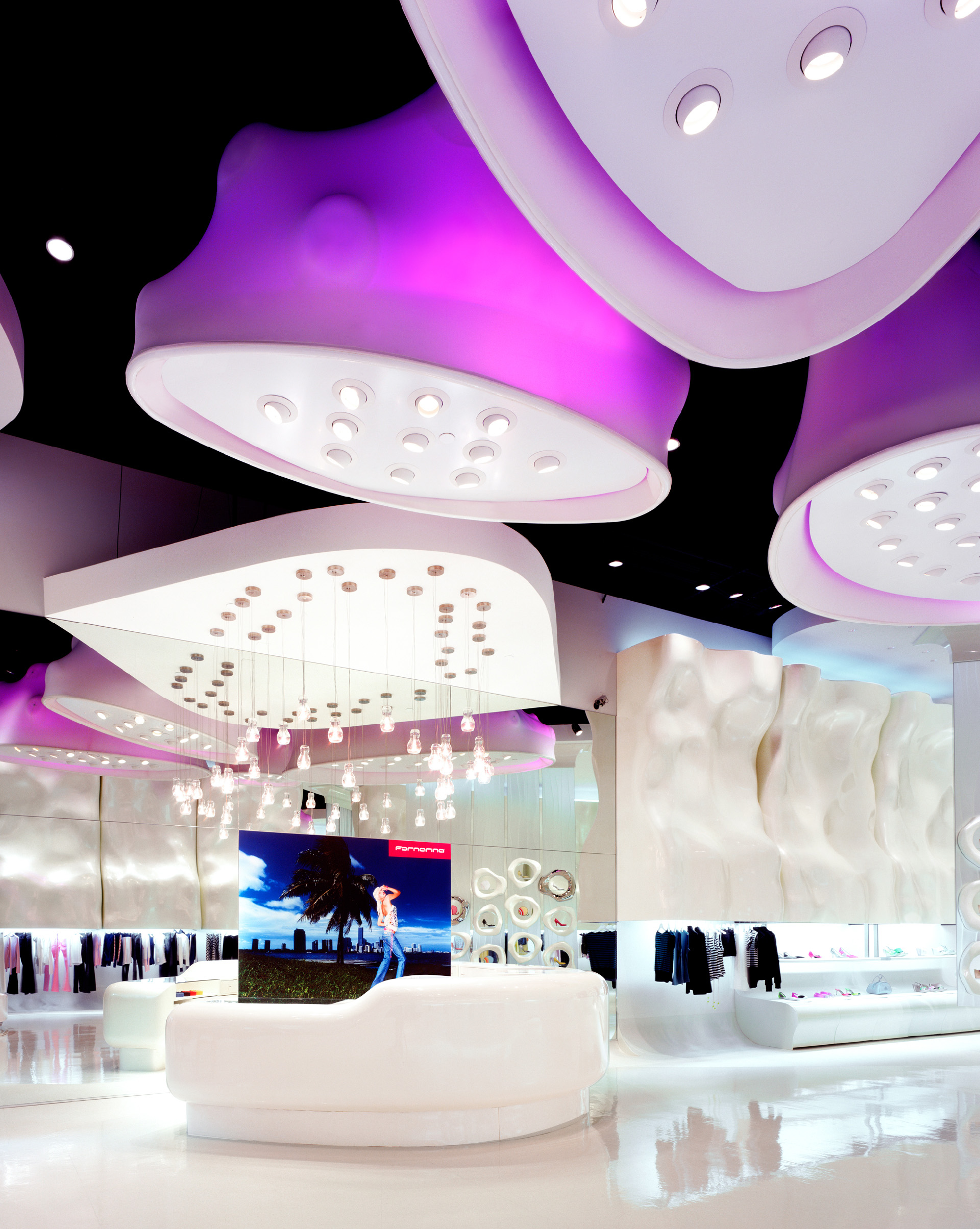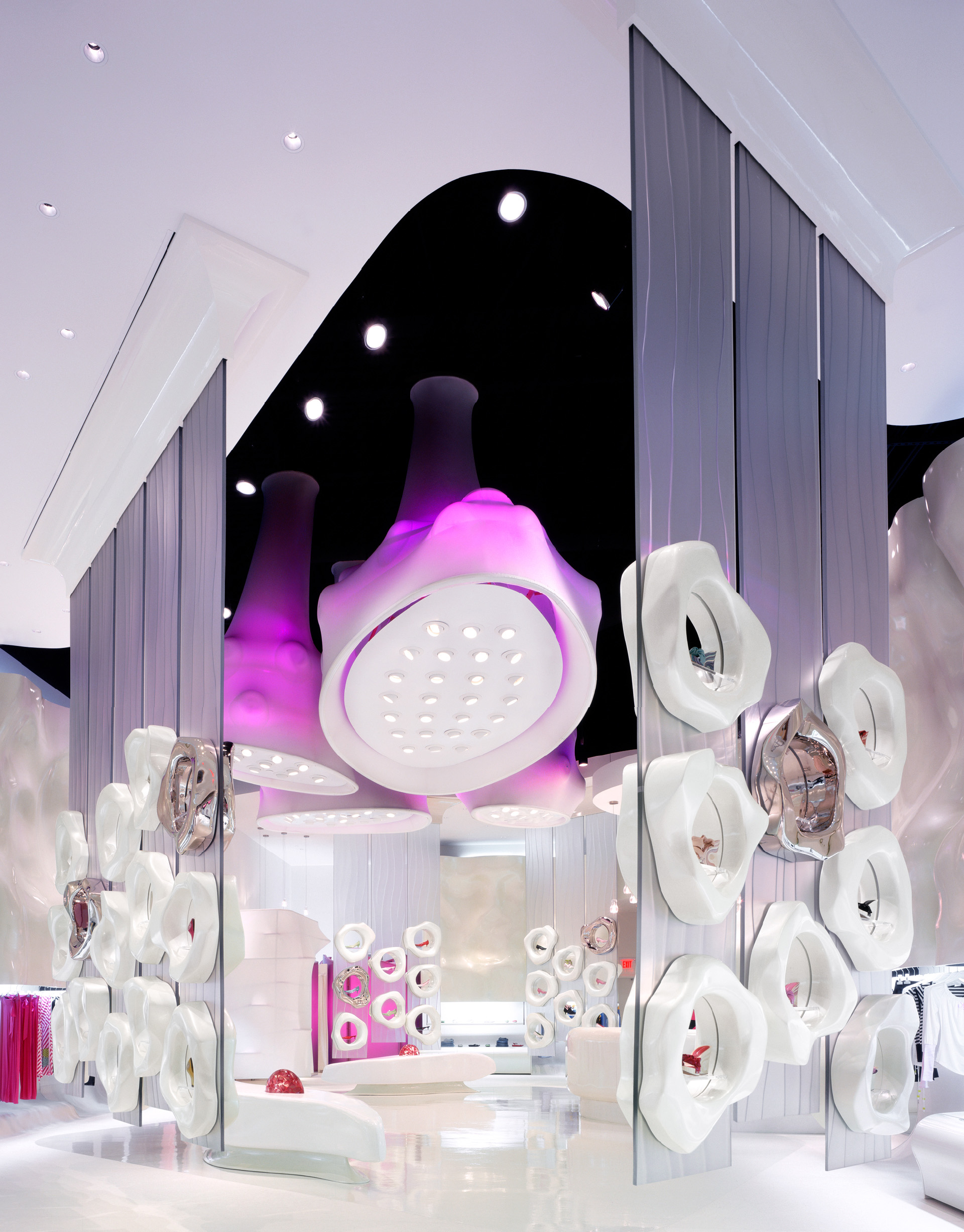 PROJECT FORNARINA, LAS VEGAS, NV
DESIGN GIORGIO BORRUSO
AWARDS 2006 FUTURE MARKETING AWARDS; 2005 NASFM EXCELLENCE IN RETAIL DESIGN, GRAND PRIZE; 2005 SADI AWARDS SUPERIOR ACHIEVEMENT IN DESIGN & IMAGING, 1ST PRIZE; 2005 GOOD DESIGN AWARD CHICAGO ATHENAEUM MUSEUM; 2005 CONTRACT'S ANNUAL INTERIORS AWARDS, FIRST PLACE; 2004 ISP INTERNATIONAL STORE DESIGN AWARDS, FIRST PRIZE, SPECIALTY STORE 1500 – 3000 SQ.FT; 2004 ISP/VM+SD STORE OF THE YEAR
PHOTOGRAPHY BENNY CHAN/FOTOWORKS
BUILT BY EVENTSCAPE, SEPTEMBER 2003
Four organic, internally lit, framed fabric light features with integrated area lighting, float beneath dramatic, 28 foot ceilings in this upscale retail store. The goal was functional lighting that doubled as a stunning sculpture. The store glows fuchsia, its iconic brand color, and the structures pulse color from within, using pre-programmed LED lights. A smaller store opened in Rome where the grand light features were replaced with fuchsia-framed, fabric change rooms. The Las Vegas store won ISP/VM&SD Store of the Year in 2004 and NASFM's Excellence in Retail Design Grand Prize award in 2005.