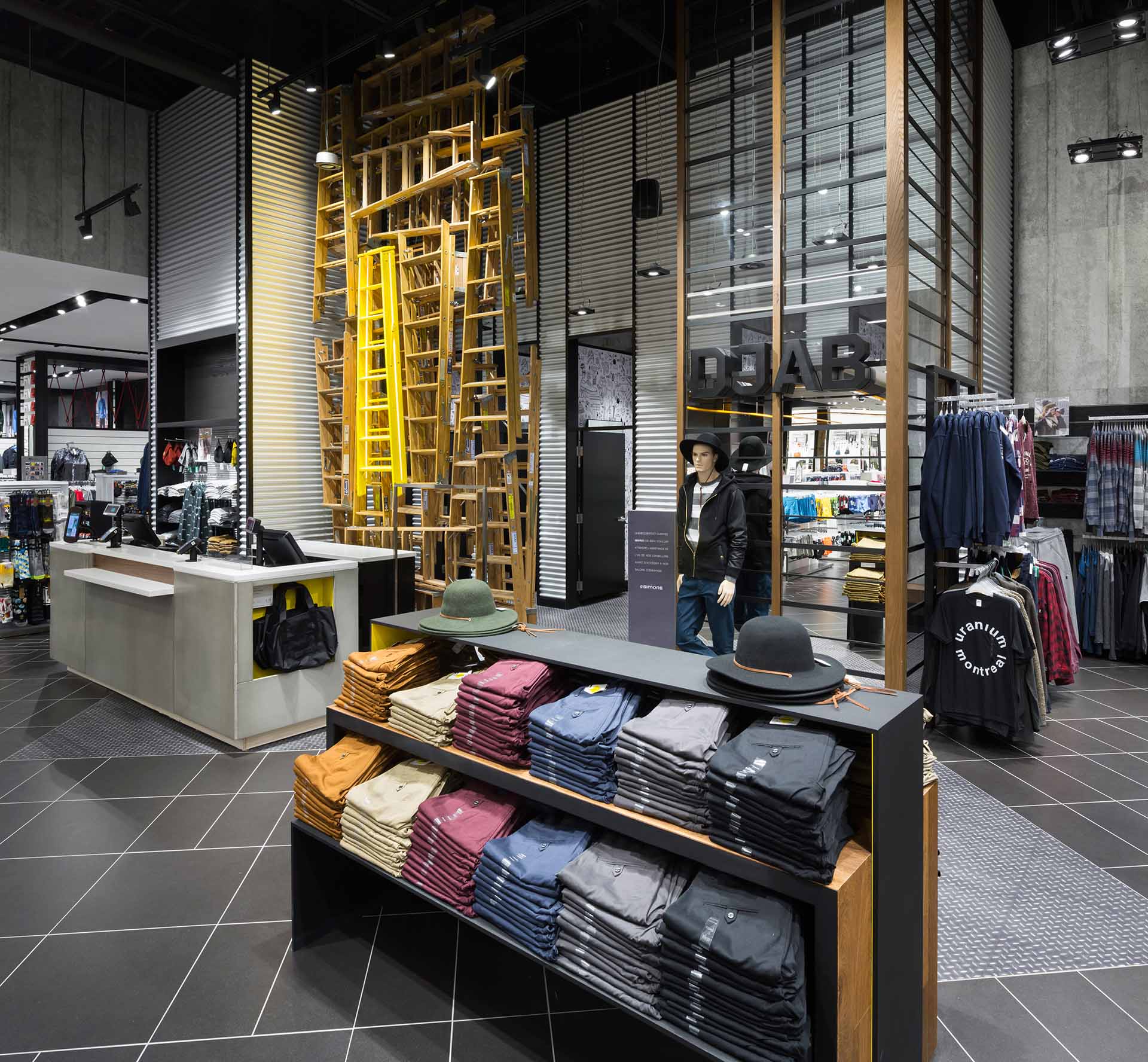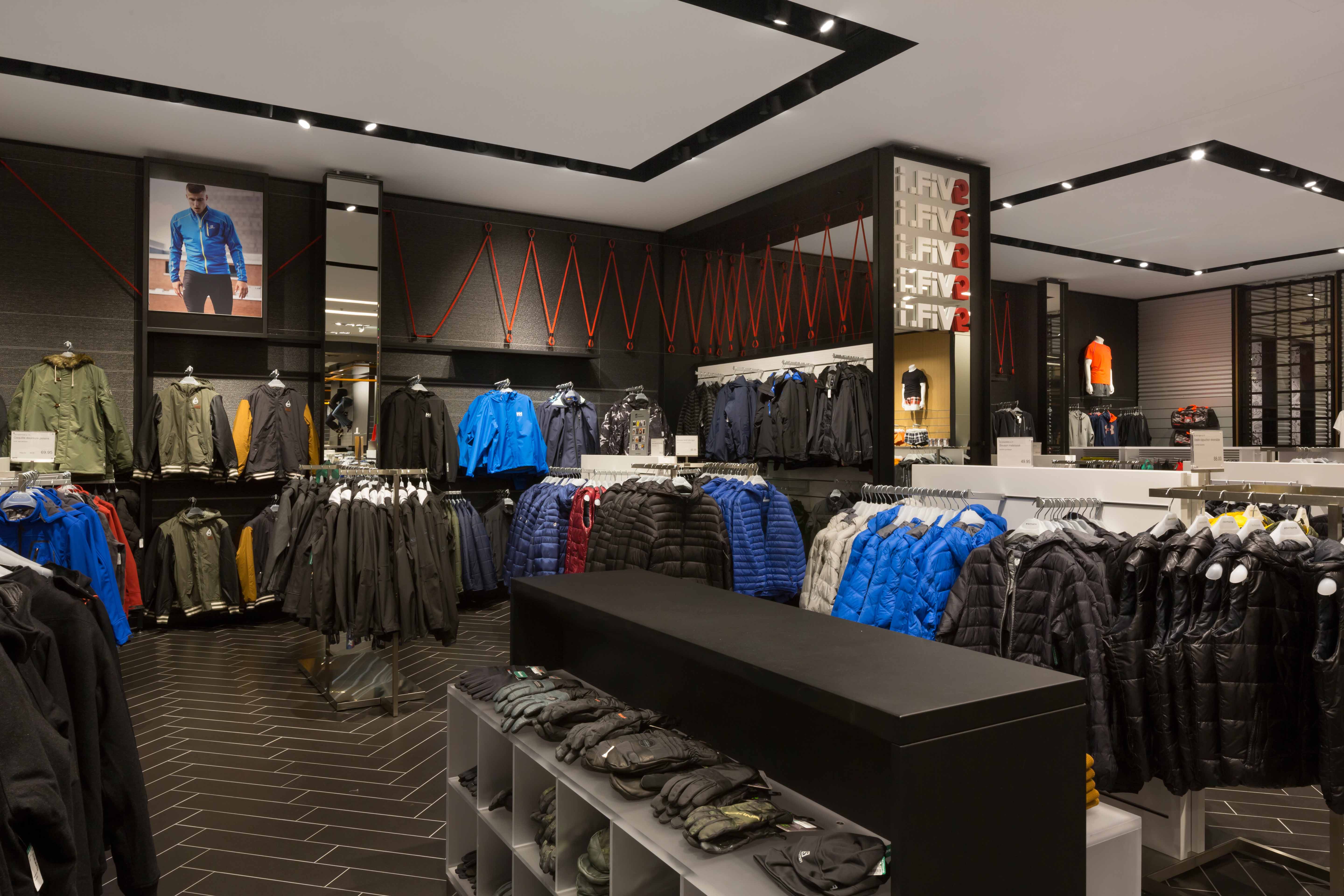 PROJECT SIMONS, GATINEAU, QC, CANADA
DESIGN LEMAY MICHAUD
DEVELOPER OXFORD PROPERTIES GROUP
PHOTOGRAPHY STEPHANE GROLEAU
BUILT BY EVENTSCAPE, AUGUST, 2015
AWARDS 2016 GRANDS PRIX DU DESIGN, Department Store Award
Several custom features fabricated and installed by Eventscape help to designate the brand areas within this new store for Simons. The design concept was inspired by the clothing world with a sleek architectural concept to create a distinctive store image distinguishing the store from the rest of the shopping centre. This was achieved by creating a signature 3-way woven pattern that began on the facade and followed through the whole store. The pattern is reminiscent of a garment in the Prince of Wales pattern.
The exterior entrance was marked with an overhang volume that contrasts with the concrete panels. Both at day and night, this volume becomes a lantern which is seen from the boulevard and acts as a call and an invitation to enter the chic and glamorous Simons environment.
The interior design continues the pattern theme in the black and white herringbone flooring with delineated male and female areas. Nine different departments are all branded with unique wall treatments and the weaving materials are conductors from one department to another. Every floor, wall, ceiling and custom-designed furniture contributes to the experience that the different world come together in a coherent and integrated theme.
Unique Characteristics & Project Challenges:
A 20 foot tall ladder wall was created from 16 Quebec made hardwood step ladders, distressed, sanded, stained and sealed. These were assembled with hidden threaded rod attachments in 3 alternating layers to create both an interesting backdrop at the cash and a clothing rack. A zig-zag red rope feature runs along the menswear department walls and 30 metal folded flowers appear to float along the back walls of the Miyu department. The facade showcases angled white and green metal tube feature.