SHAW MEDIA
RECEPTION DESK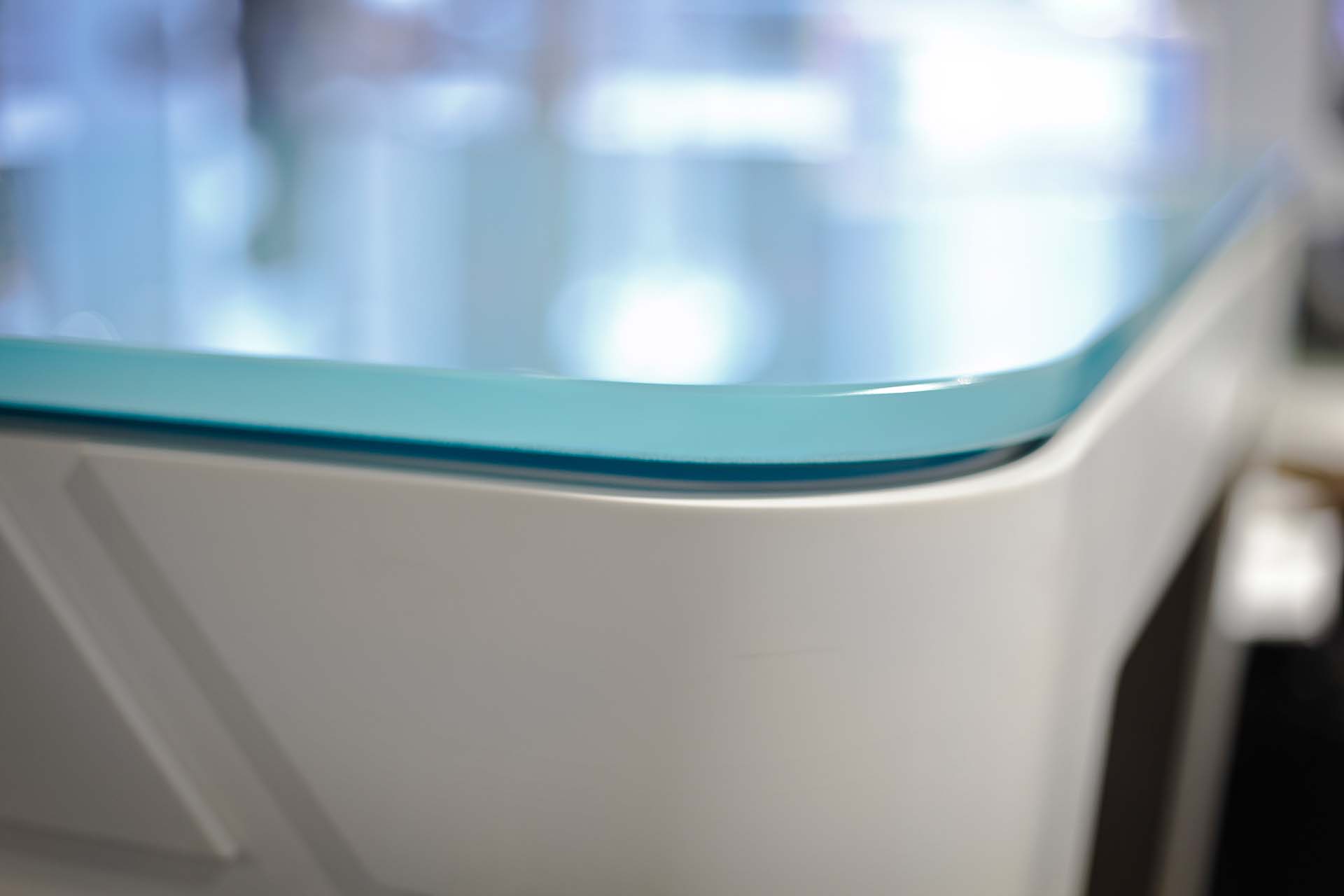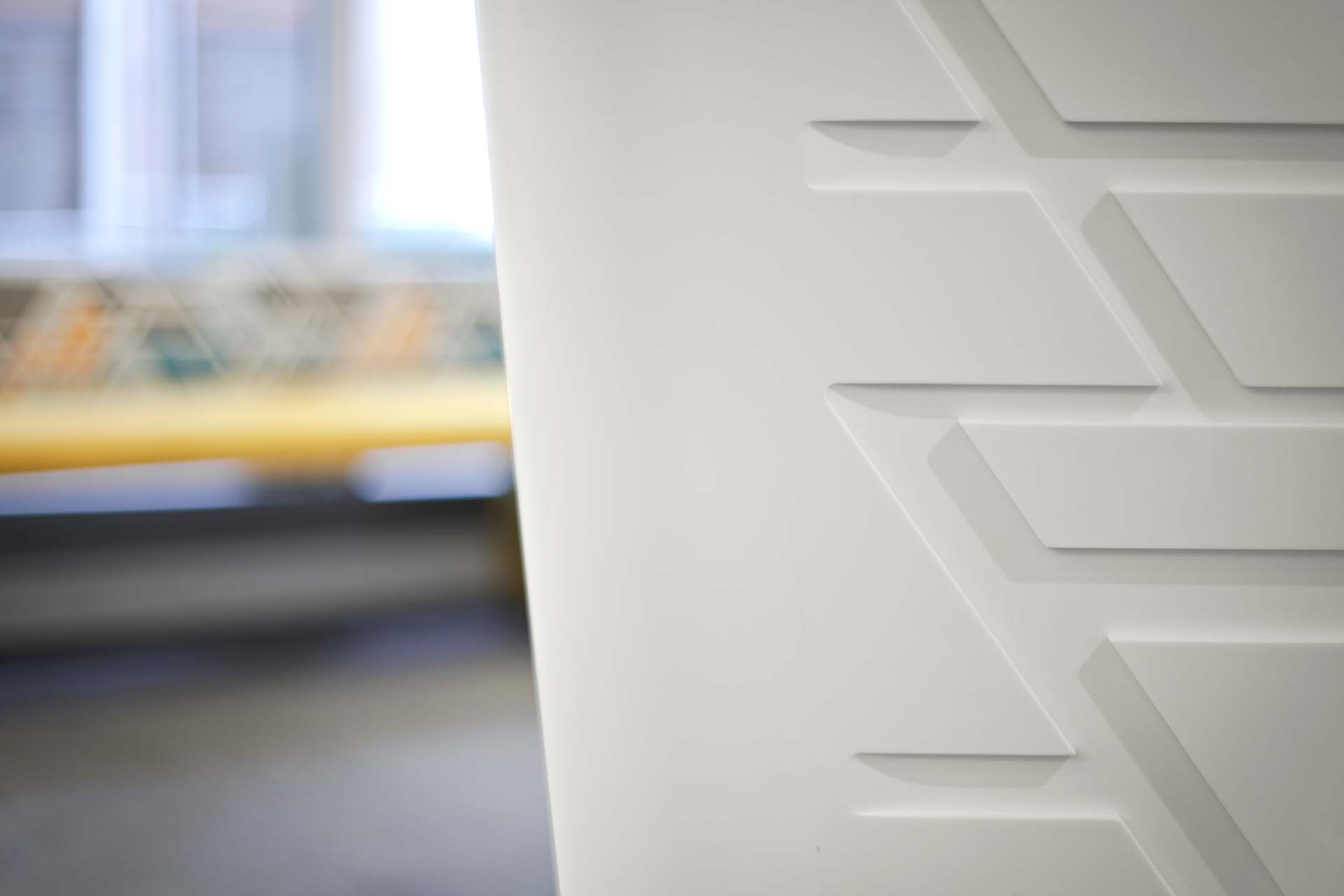 PROJECT SHAW MEDIA, TORONTO, ON
DESIGN QUADRANGLE ARCHITECTS LIMITED
BUILT BY EVENTSCAPE, NOVEMBER, 2011
A feature reception desk was required which would establish the main design motif of the office space. The design and engineering teams at Eventscape were brought in by the architects to develop the best fabrication option to achieve all aesthetics and functional requirements.
Unique Characteristics & Project Challenges
Eventscape conducted several tests with corian; heat forming, molding, and vacuum forming to obtain the best result for the curved corners of the desk. The main challenge was to maintain accuracy, as the corners had to be both angled and curved. A millwork frame was utilized around the metal subframe and special jigs were used to create the specific angle required. All desk sections were cut on the CNC machine to maintain accuracy.
The flat sections of corian were milled to create the angled graphic patten using the CNC machine. Each panel was then sanded by hand. The flat and curved sections of corian were glued together while simultaneously being adhered to the wood substrate to maintain alignment. Eventscape was able to create a seamless facade on this custom desk using a premium material which required exact fabrication processes.
The desk top was made up of 3/4" starphire glass in blue and green. The privacy screen used 1/2" laminated starphire glass with color in the center. The desk also incorporated wire management, lockable storage compartments and stainless steel kick plate.