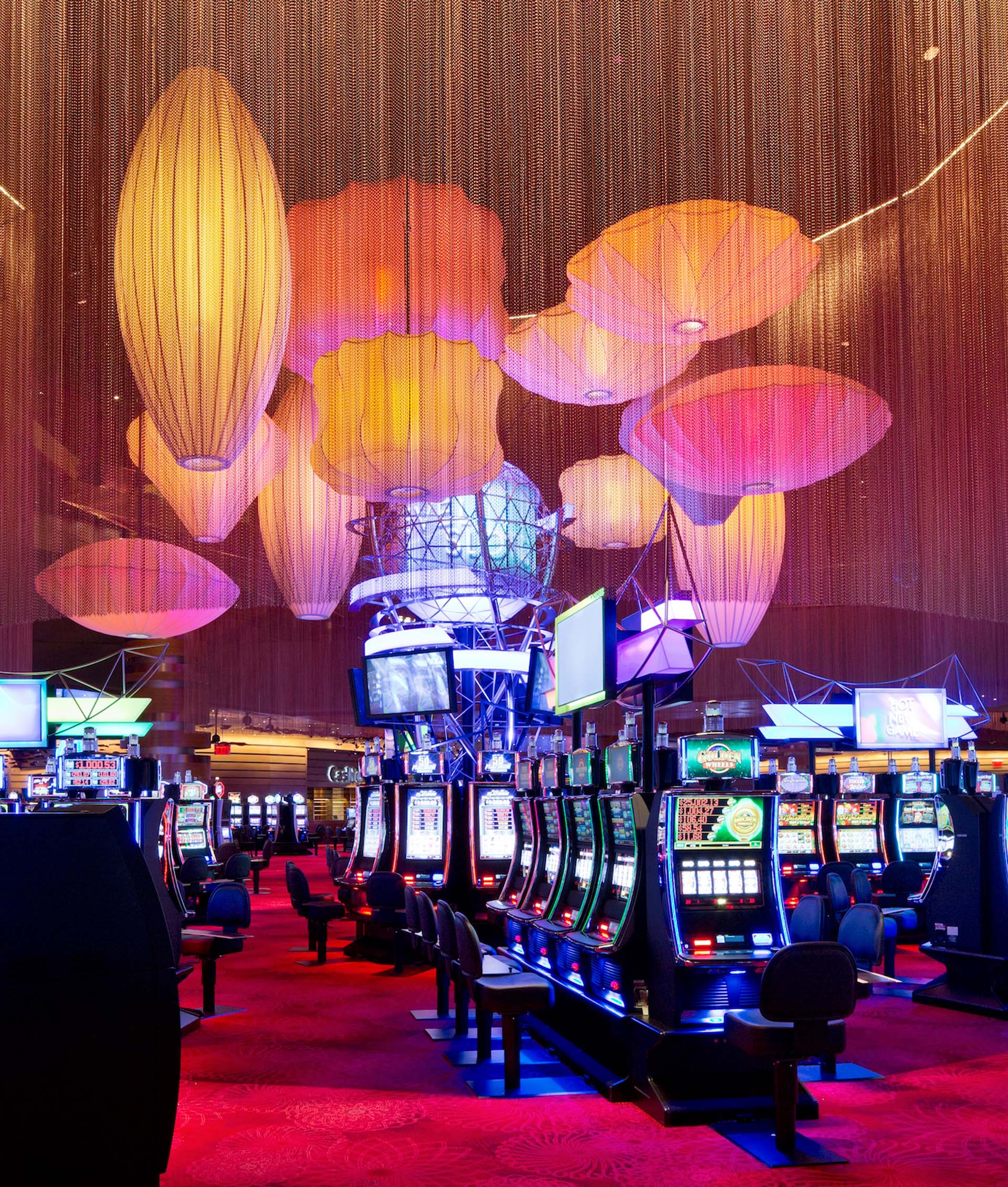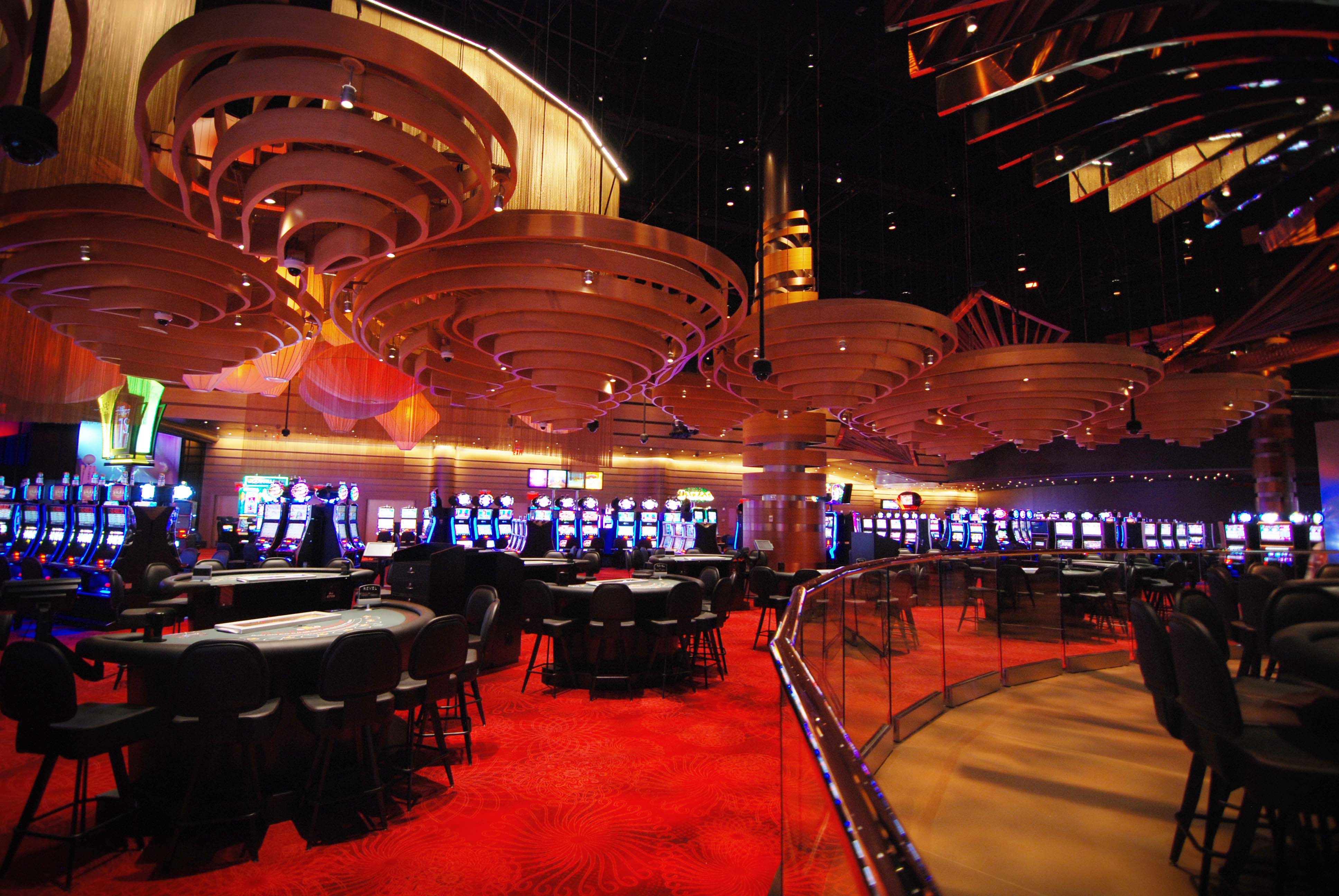 PROJECT REVEL CASINO, ATLANTIC CITY, NJ
DESIGN BLT ARCHITECTS AND SCENO PLUS
BUILT BY EVENTSCAPE, DECEMBER 2011
[expand title="Large scale wire frame and fabric lamp shades in the Revelry Casino and suspended vibrant red PVC "valentines" create diverse areas within the casino. The frame and fabric giant flower in the Emerald room has integrated changing LED lights." trigclass="arrowright"]
Eventscape was brought in to fabricate a number of custom features for the Revel, a 2.4 billion US$ resort in Atlantic City. Design firm Sceno Plus was the lead designer of the entertainment spaces of Revel. In the Revelry, shown here, they created different "neighborhoods" with the use of custom suspended elements, lighting and sound.
The large scale shades were built of laser cut steel sheet components and steel rods, wire formed to achieve the complex curve shape of the vertical braces. Different thicknesses of steel rod were required depending on the size and shape of each form. Spun formed aluminum grommets provide the finished detail at the base and each shade includes a safety lens of polycarbonate.
The original fabric desired was unsuitable so Eventscape assisted the designers in choosing the ideal fabric covering to accommodate and accentuate the complex shapes, while meeting all fire ratings and budget. Seams were strategically placed so that the pattern of the vertical braces remained the predominant geometric element. Two different fabric colors were used to achieve a subtle variation on the elements. Each shade allowed for an adjustment of the cable hanging system to accommodate variations in site conditions.
A total of 75 shades were built in 6 different styles, ranging from 3 ft to 10 ft high and from 5 ft to 8 ft in diameter. With the addition of color changing lighting, the result is a cluster of dynamic forms that immerse the patrons in this unique environment.[/expand]