RAPTORS HOOPS
PUBLIC ART SCULPTURES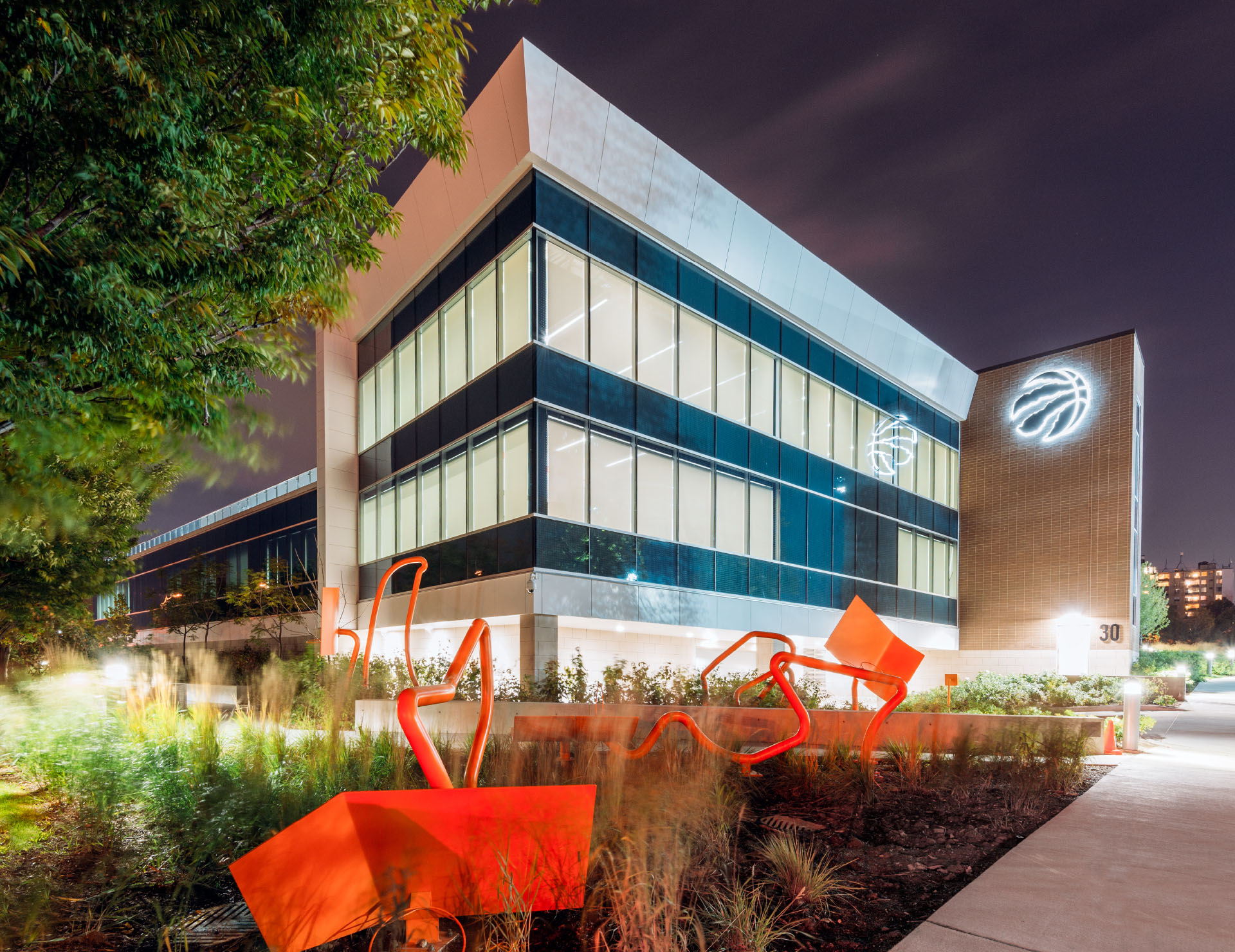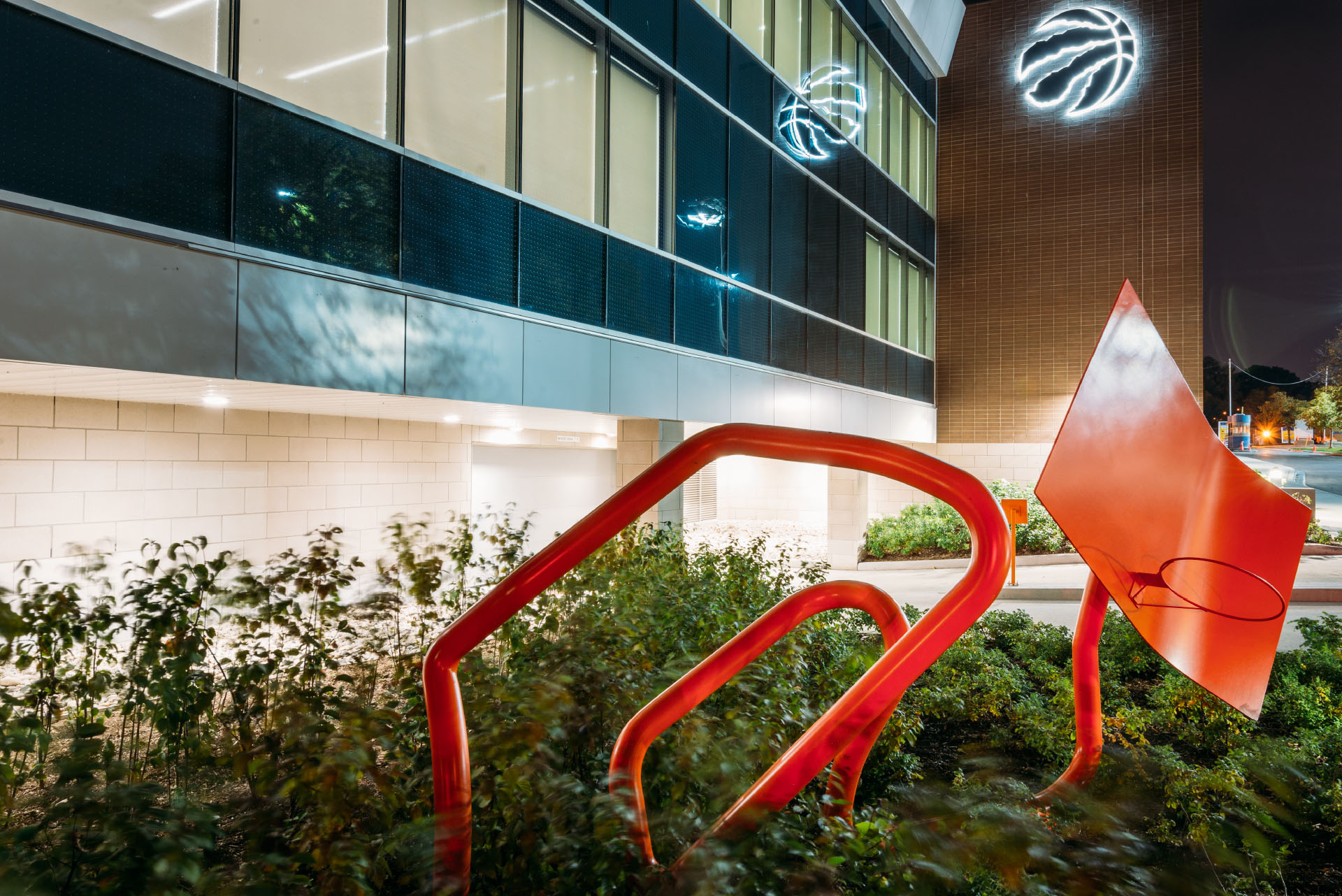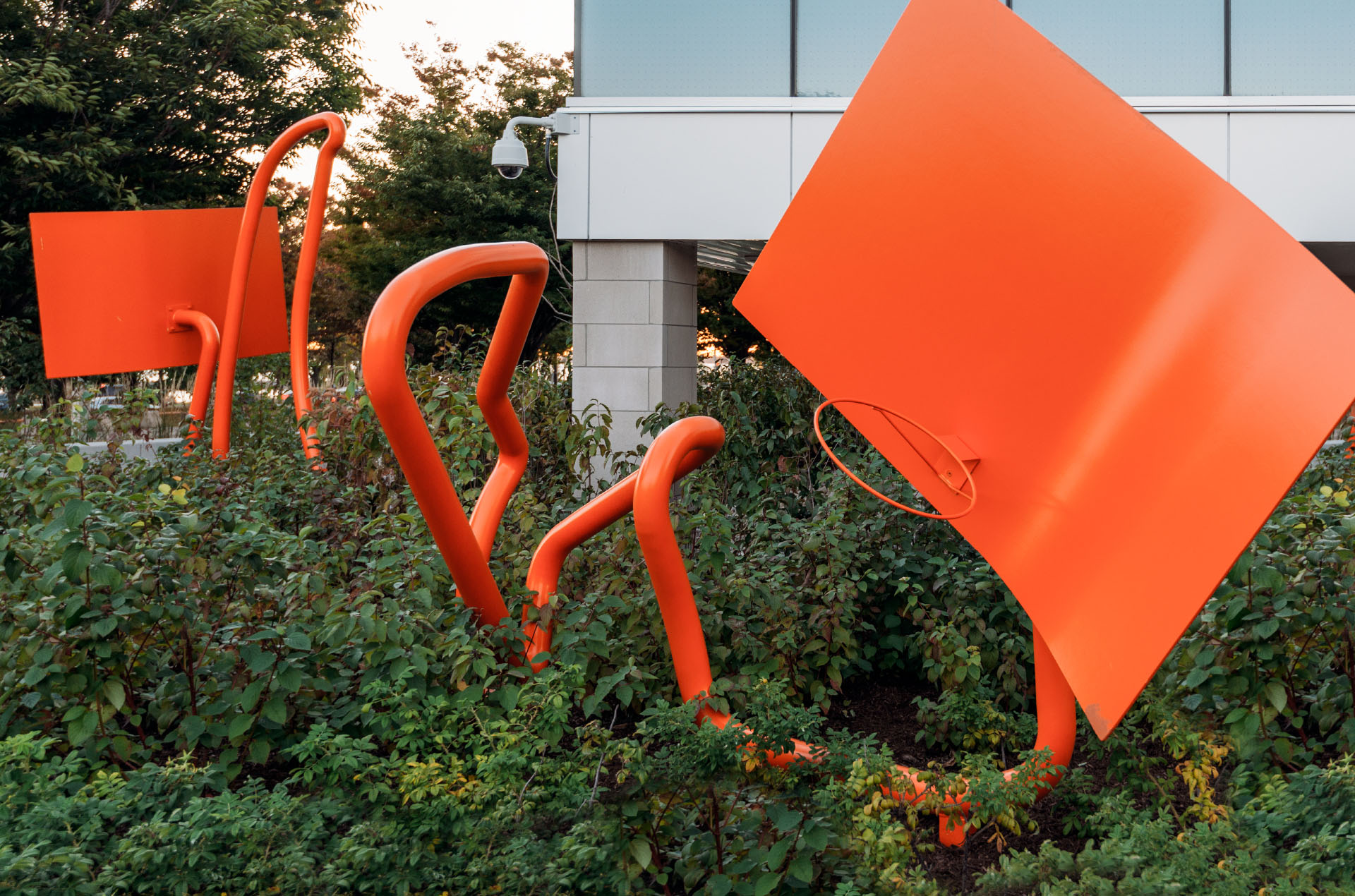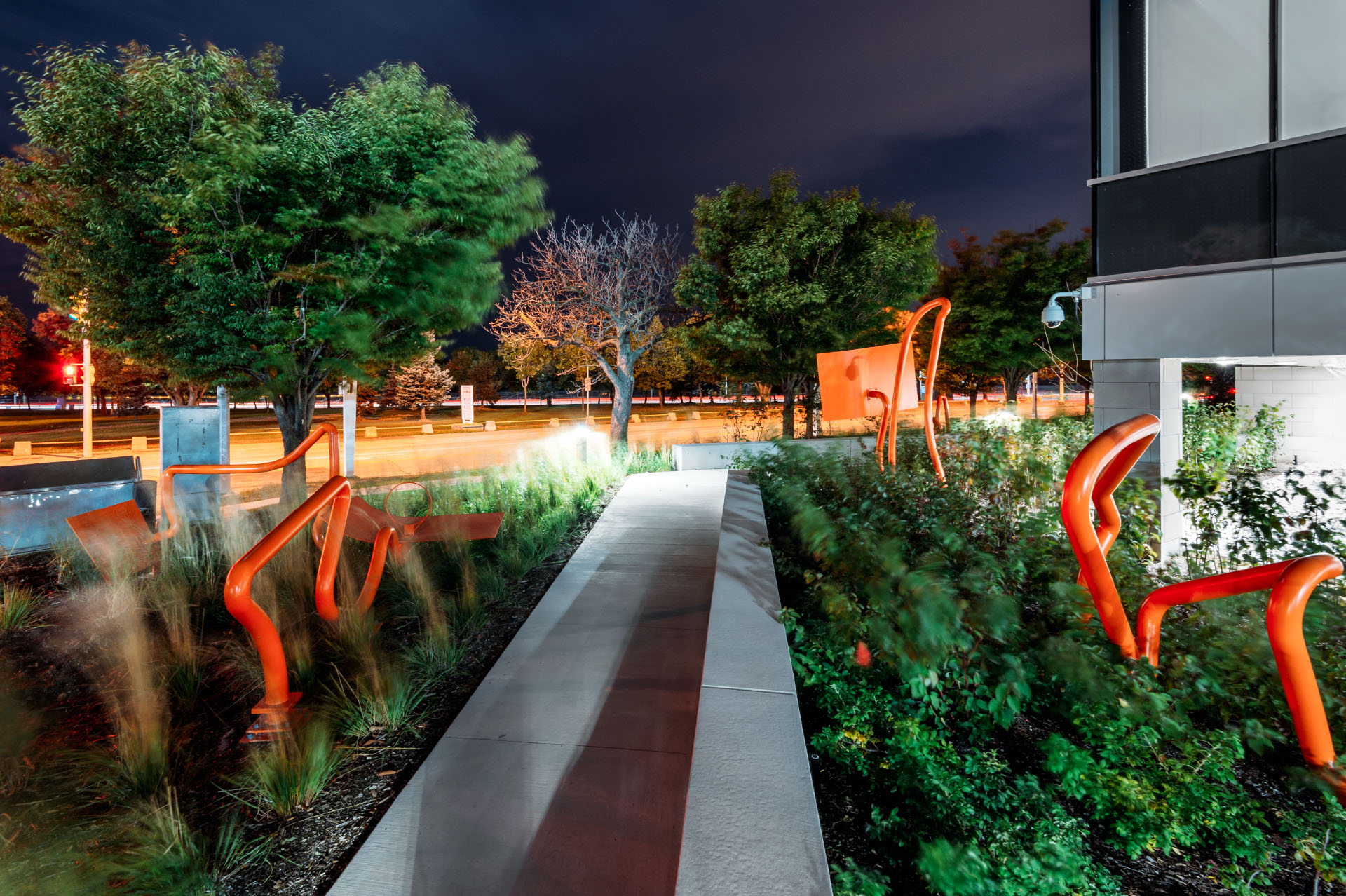 PROJECT "DON'T HATE THE PLAYER", PUBLIC ART SCULPTURE, TORONTO RAPTORS PUBLIC TRAINING FACILITY, TORONTO, ON
DESIGN NIALL MCCLELLAND
ART CONSULTANT PUBLIC ART MANAGEMENT
BUILT BY EVENTSCAPE, MARCH 2016
Designed by artist, Niall McClelland, these five outdoor sculptures are on display at the new state of the art Raptors Training Facility, Toronto's professional NBA team.  Built using a mandrel bending process on 1/4" thick by 4" diameter industrial steel pipe, they ranged in size from over 15 feet long and up to 11 feet tall.  Each had approximately 6 unique custom bends, with a rolled steel backboard and 1" round bar hoop. Engineered, fabricated and installed by Eventscape, they were finished with a 4-part custom colored epoxy finish coating. Installation of these larger than life sculptures was achieved by using a crane to lower each of the 600 – 1,000 lb. structures onto the concrete footings on site.
Unique Characteristics & Project Challenges:
The initial design needed to be adapted slightly to the limitations of radius possible with this rugged industrial pipe material.  In order to achieve the complex twists and turns of the design, single axis elbows were assembled in a rotated plane. The Eventscape fabrication team worked closely with the artist to evaluate each unit, realizing the complexity while staying on budget. This unique solution was a combination of CNC detailing, an industrial bending process and the skill of hand craftsmanship to build visually seamless twisted sculptures.