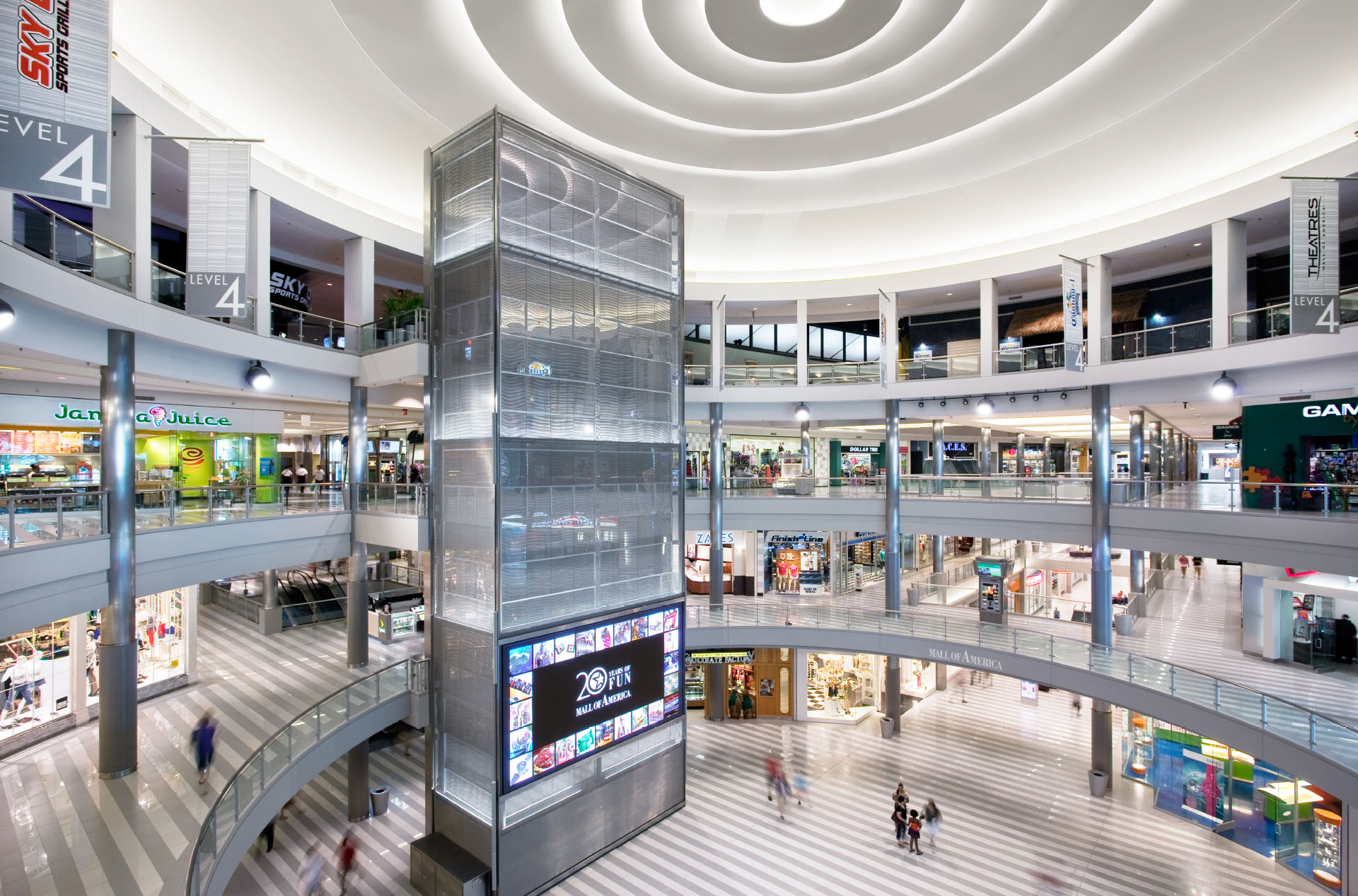 PROJECT MALL OF AMERICA®, BLOOMINGTON, MN
DESIGN GABELLINI SHEPPARD ASSOCIATES INC.
LIGHTING DESIGNER COOLEY MONATO STUDIO
GENERAL CONTRACTOR PCL
AWARDS 2013 IES ILILLUMINATION AWARDS, AWARD OF MERIT, COOLEY MONATO STUDIO
PHOTOGRAPHY BRIAN DROEGE
BUILT BY EVENTSCAPE, JUNE 2012
A 72 foot diameter, lit feature element was required to cover an atrium ceiling in one of the largest shopping centers in the United States. Mall of America® hosts more than 400 events each year. In the East rotunda, one of the main event venues, a renovation was needed. Gabellini Sheppard developed 8 different concepts that would not only cover the ceiling area, but also create a luminous, refreshing space.
The final design of a 5,200 square foot, 6-ringed feature, was sloped to match the curvature of the ceiling. Through design development and Eventscape's creation of a full-size scaled mockup section, a different grey color gradient was chosen to print the fabric covering for each section of the middle rings with the center disk and outside ring remaining white. The printable block-out textile was the ideal solution for this project as the rings appear solid, providing an even glow with a subtle gradient in the print colors. The placement of the textile seams was specified by the designer.