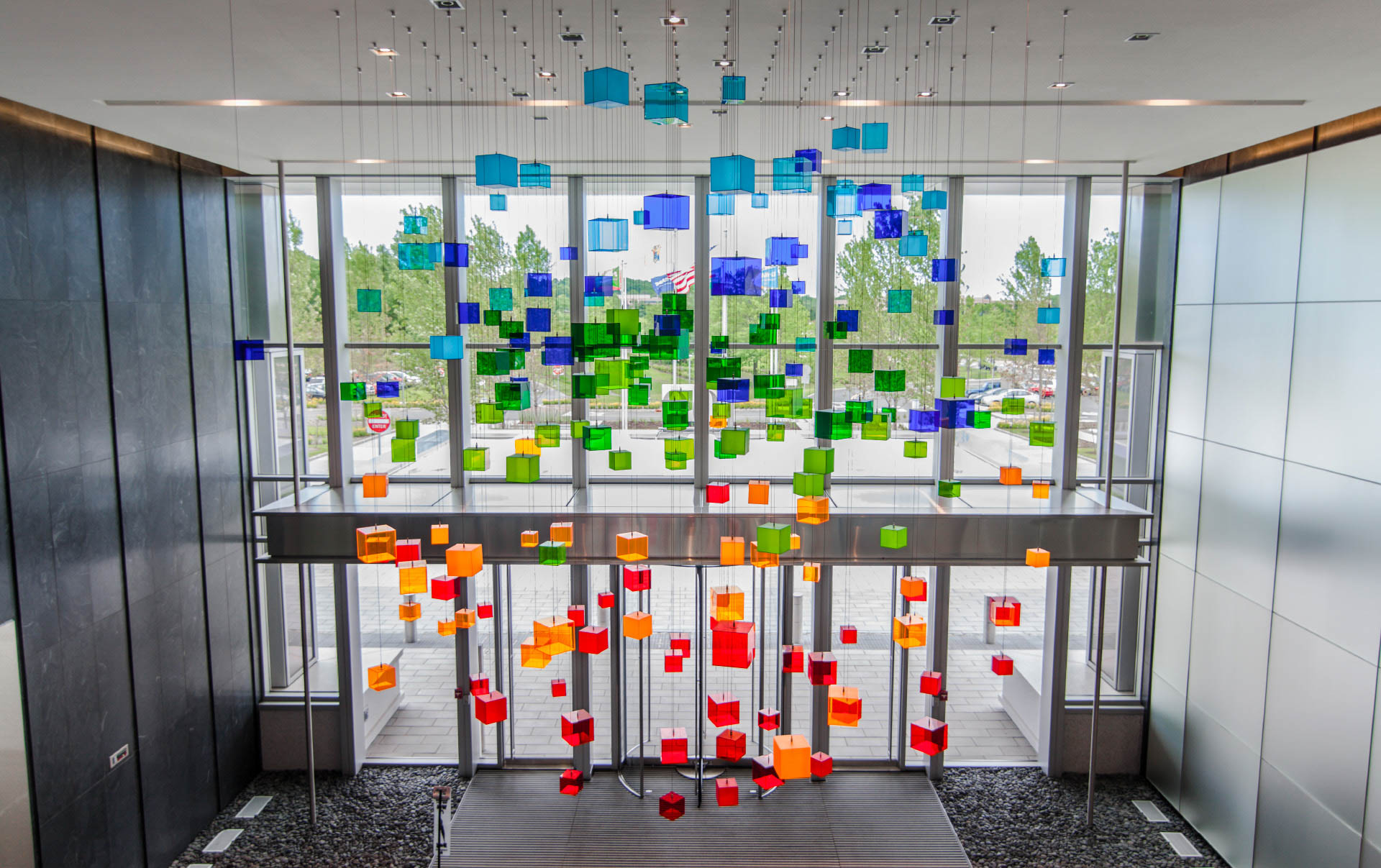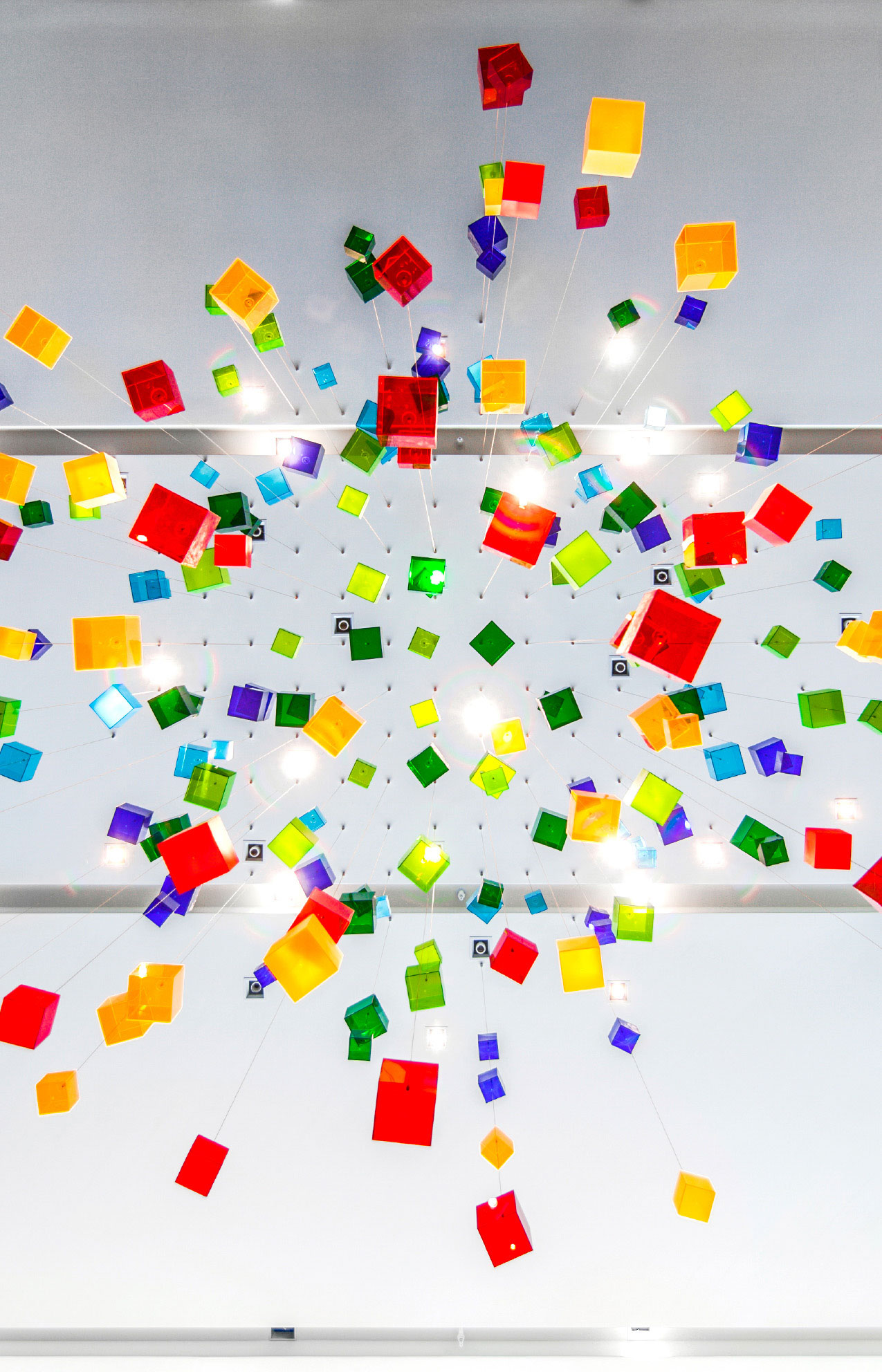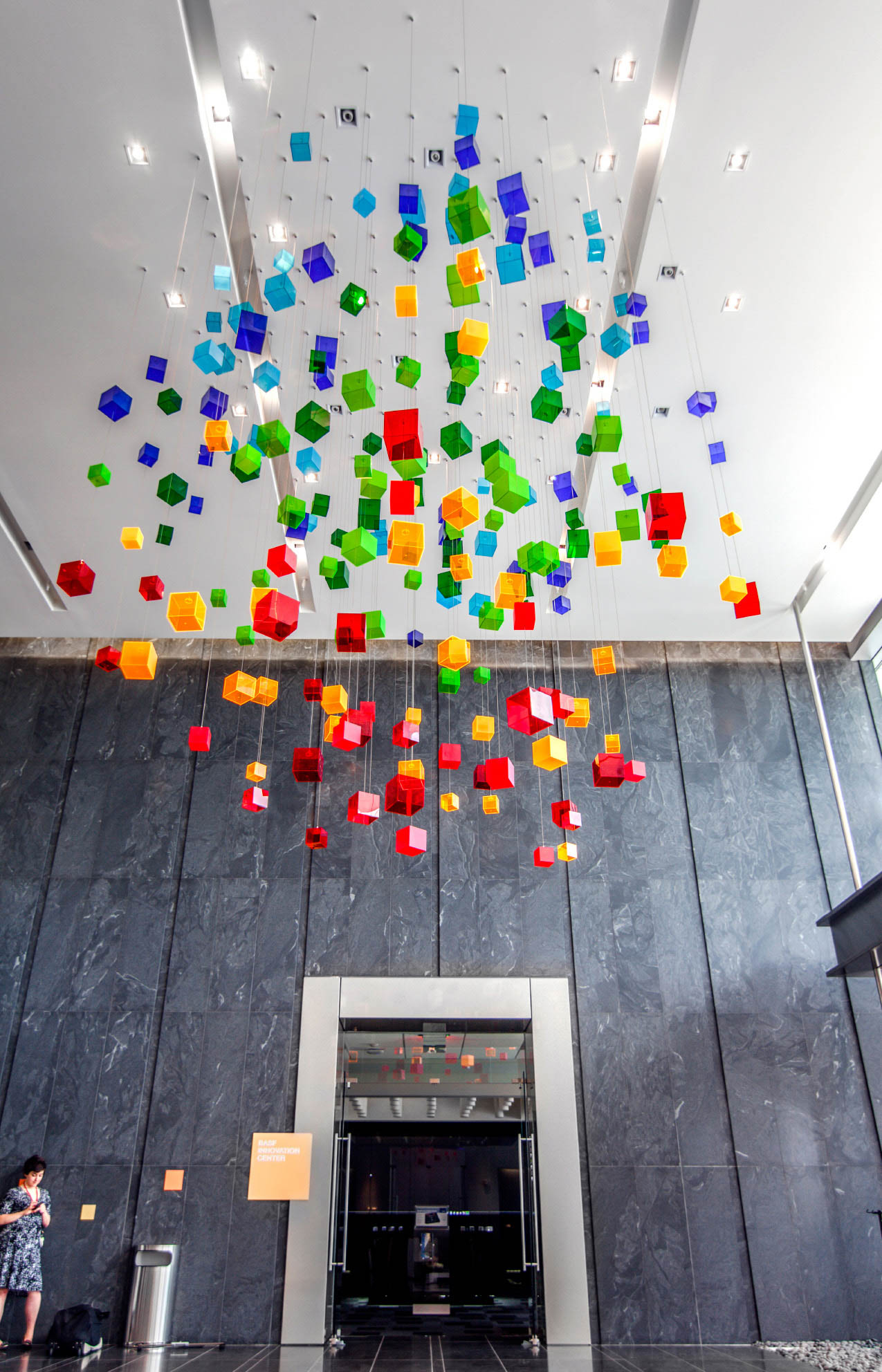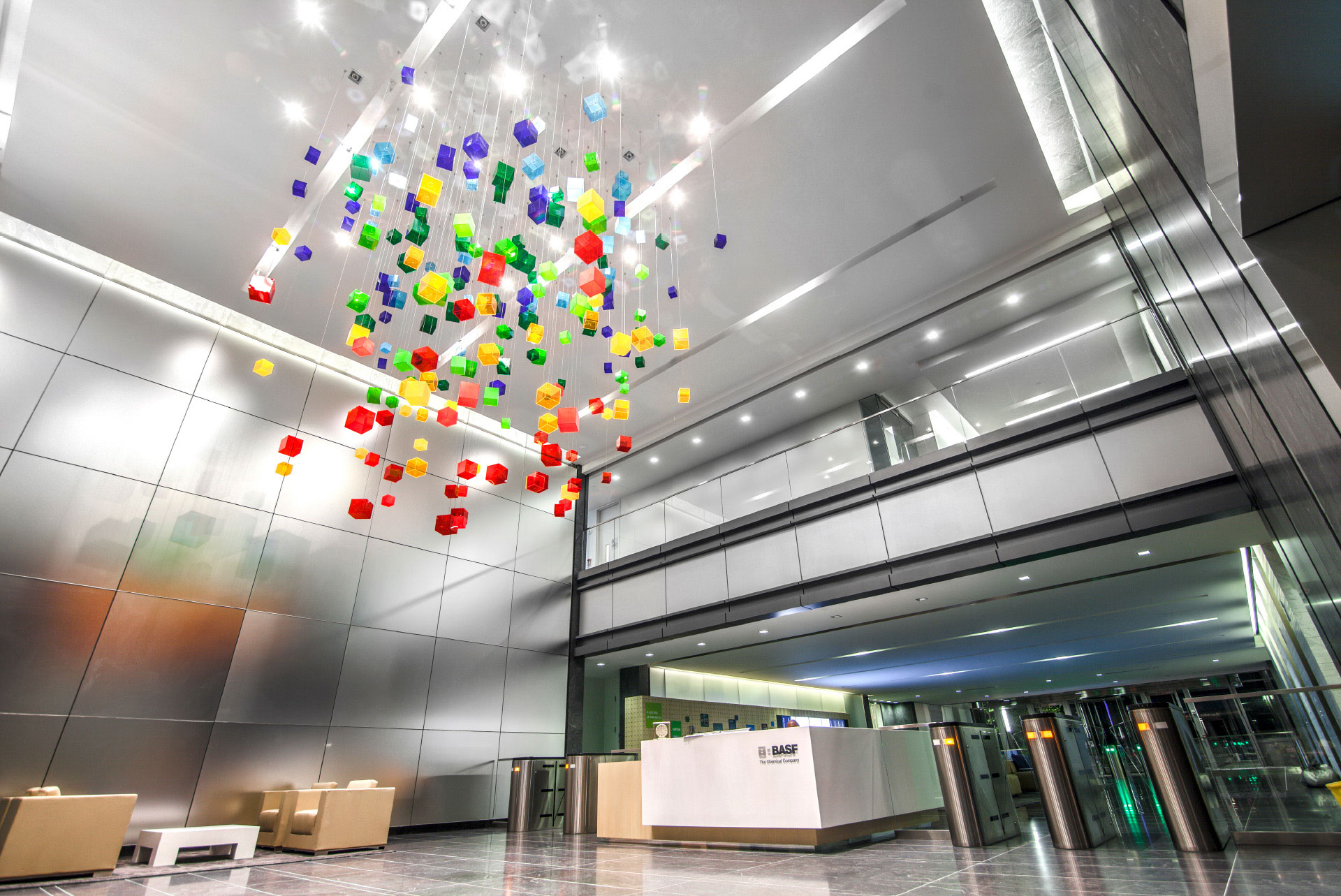 PROJECT BASF HEADQUARTERS, FLORHAM PARK, NJ
DESIGN GENSLER
GENERAL CONTRACTOR TURNER CONSTRUCTION
BUILT BY EVENTSCAPE, JUNE 2012
Gensler designed a floating cube art feature for the 2-story lobby in the new corporate headquarters for BASF. Eventscape was contracted to engineer, fabricate and install this feature of over 250 – 6" and 4" square custom dyed acrylic cubes, matched to BASF corporate colors, that cover an area of 225 square feet.
Through many 3D model revisions, an exploded color gradient placement was approved with each cube spread vertically covering a 12" x 12" grid space. This coordinated with the lighting design placement. Eventscape created a CNC-cut wood template for the installation and multiple trade coordination. This was positioned on the floor providing laser points, cube color size and specific cable length to the ceiling, which ensured precise hanging point locations for the suspended cubes.