HARRY ROSEN
METAL WINDOW FEATURE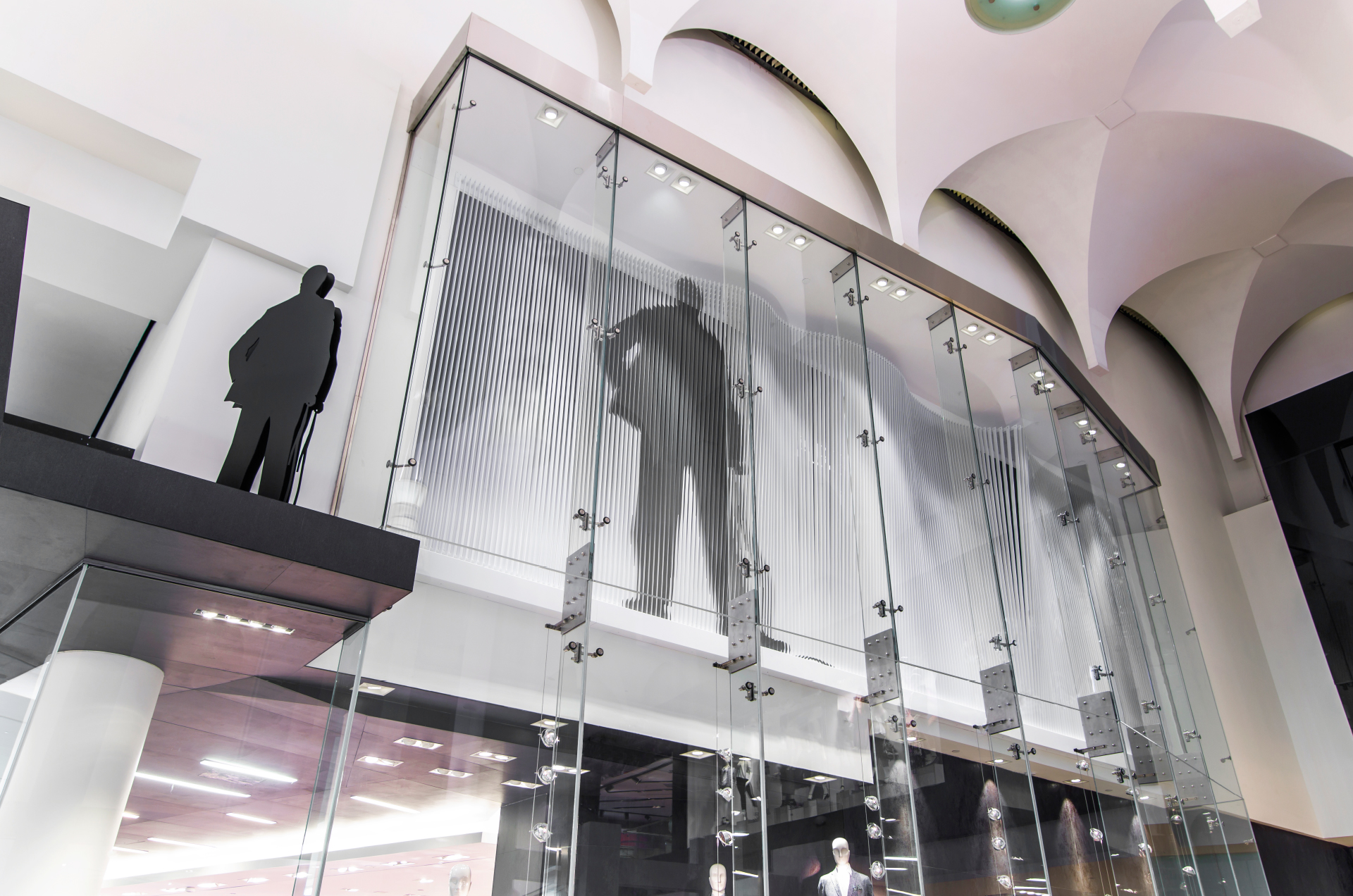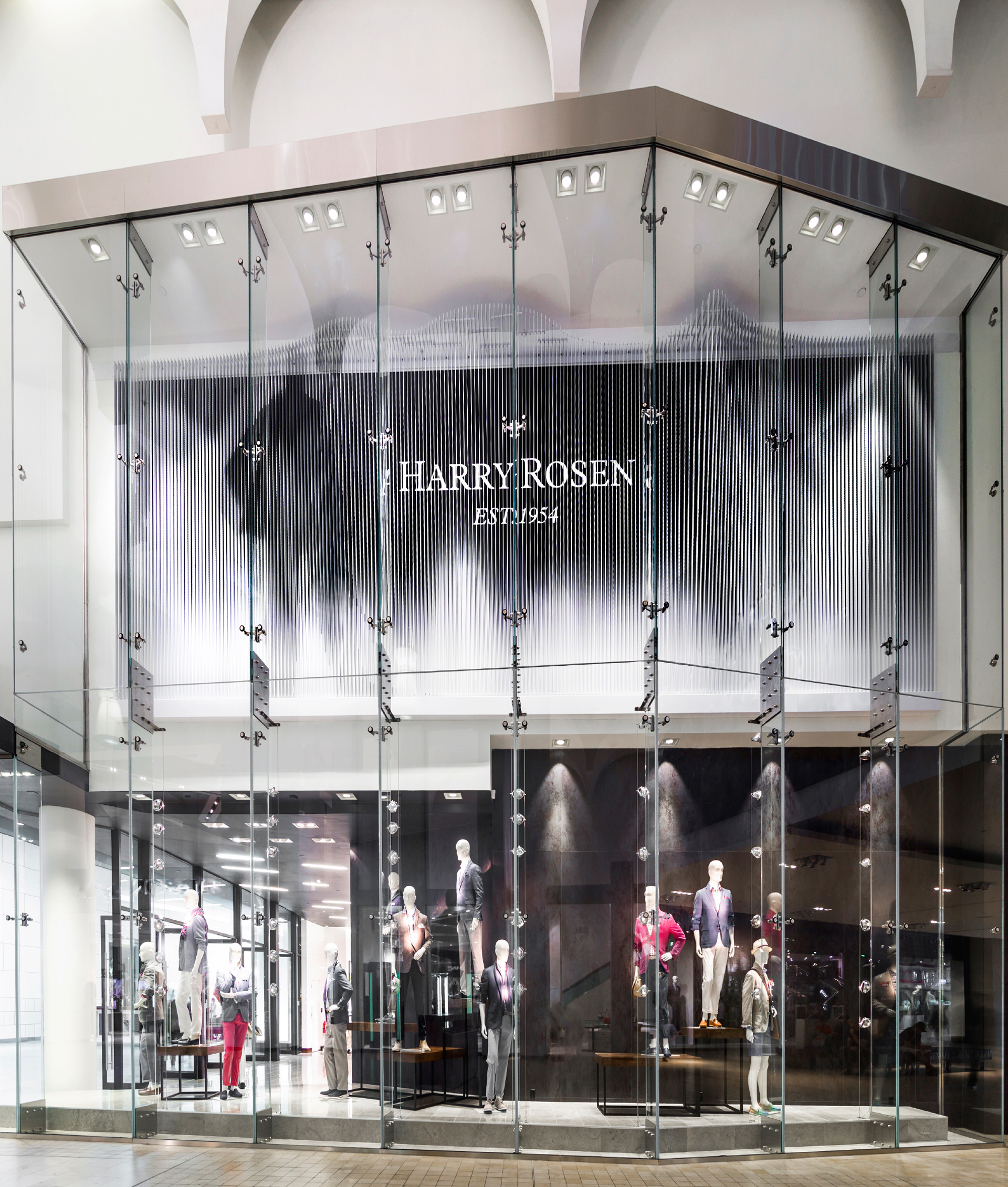 PROJECT HARRY ROSEN, YORKDALE SHOPPING CENTRE, TORONTO, ON
DESIGNER MMC INTERNATIONAL ARCHITECTS
GENERAL CONTRACTOR DAMA CONSTRUCTION
AWARDS 2015 SIGN MEDIA, NATIONAL SIGN COMPETITION, UNIQUE SIGNS WINNER, BEST IN SHOW
BUILT BY EVENTSCAPE, APRIL 2014
An expansion to the Harry Rosen Yorkdale location created an opportunity for a sculptural window feature in the large second floor storefront. MMC International Architects brought Eventscape in to work directly with Harry Rosen on this feature.
The Harry Rosen team desired a sophisticated, timeless sculptural feature, that could reveal several messages. Eventscape engineered, fabricated and installed a 16 foot high x 35 foot long lenticular-styled metal and graphic interactive element for the store.
The iconic silhouette of the founder, Harry Rosen was fabricated from sheet metal, powder coated grey and mounted at the front corner of the window. The 220, two-inch wide aluminum fins were parallel across the bottom and flared out at the top to create a fabric-like wave. Installed using a custom laser cut U-bolt tensioning system, this allowed the fins to remain perfectly straight across the full sixteen foot height and grow and shrink to follow the wave form. After powder coating, a grey vinyl graphic was applied to the front edge and sides of the fins, to create a giant simulated shadow of the figure of Harry. Behind the fins, you can glimpse the digitally printed graphic of the store logo, depending on the viewing angle.
Inside the store, Eventscape created 8 internally lit acrylic light cubes that were inset into the ceiling. These 4' x 4' by one foot deep light features were framed with powder coated metal.