HAYNES & BOONE
STEEL PATTERNED SCREEN DIVIDER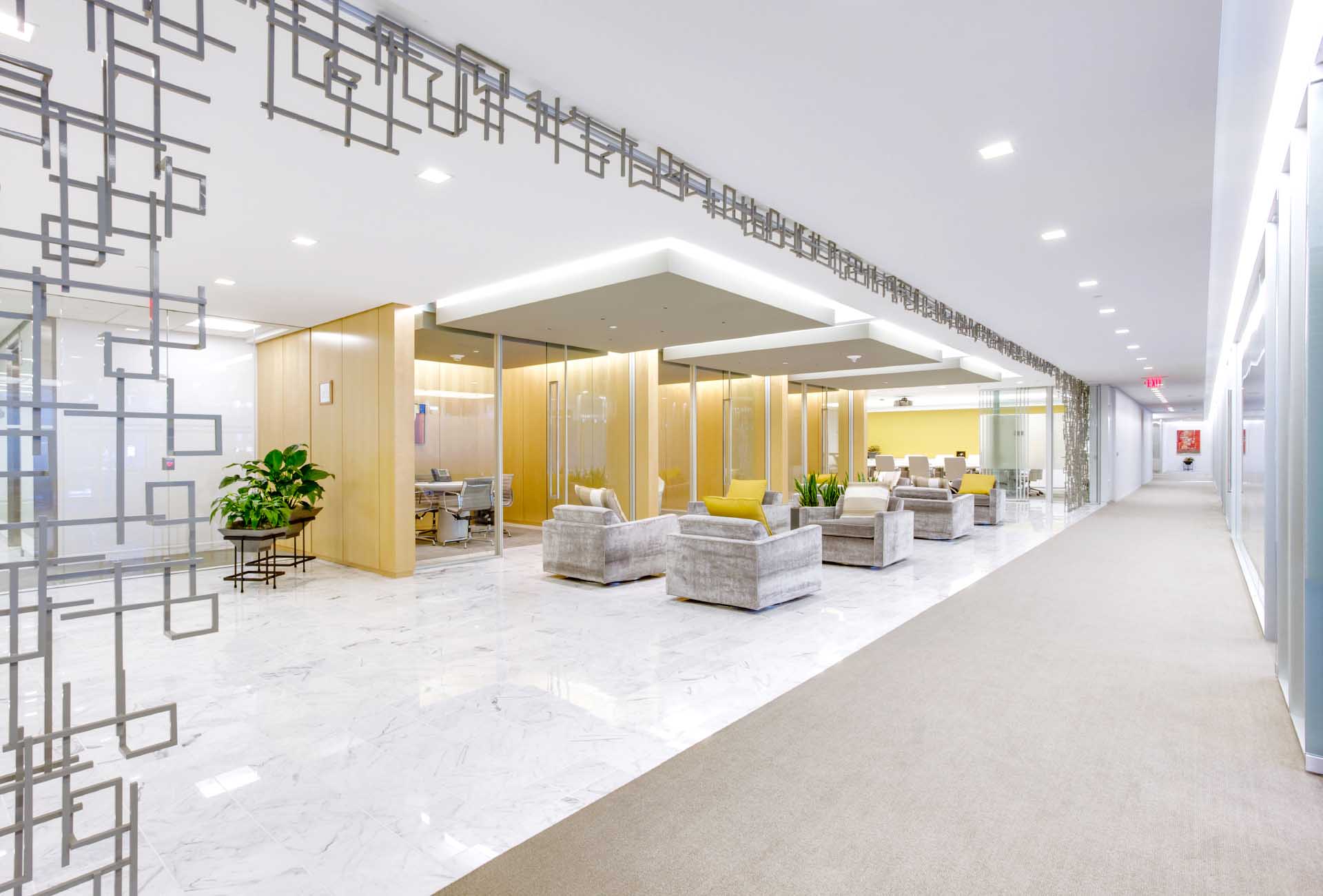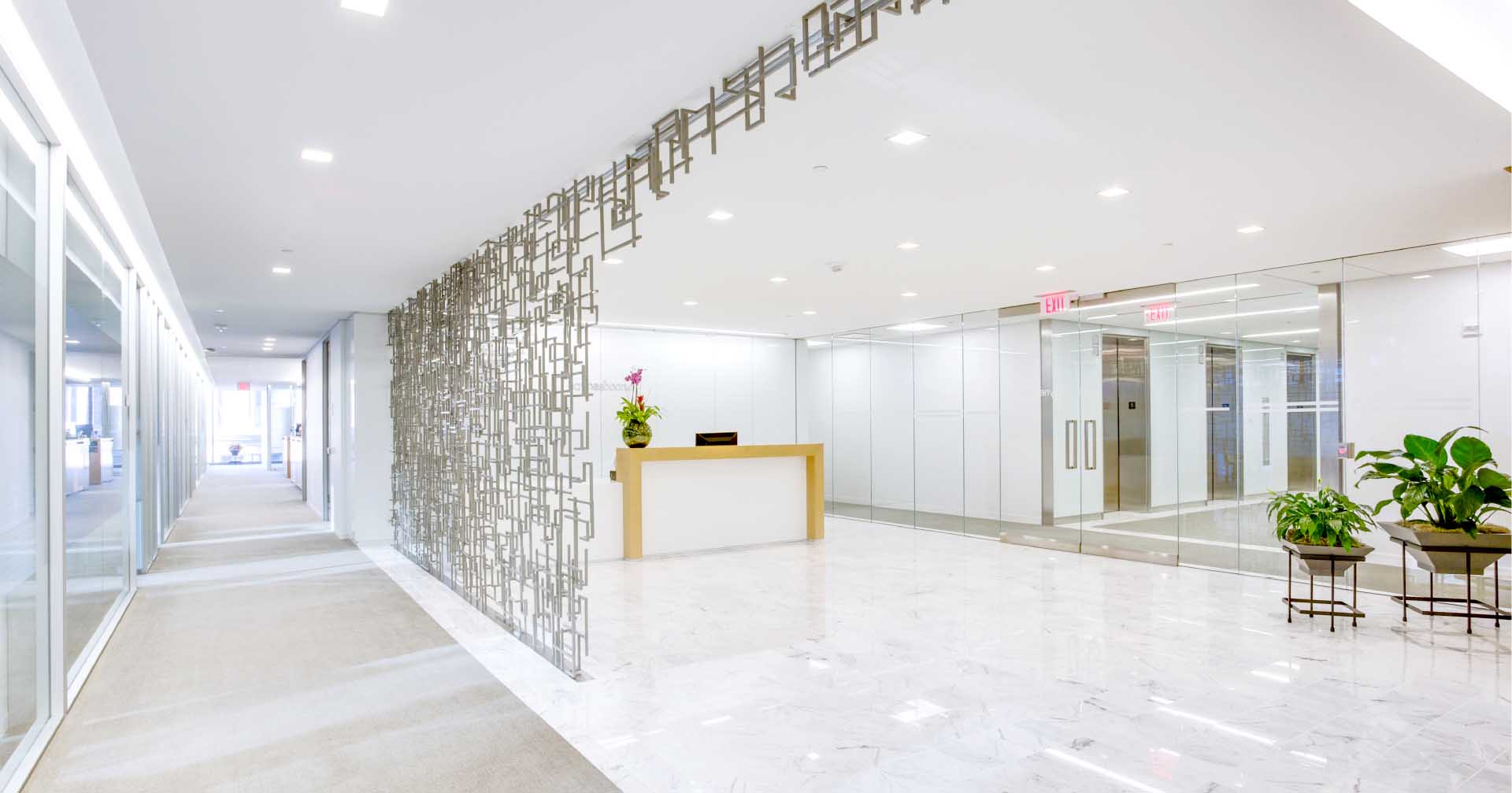 PROJECT HAYNES BOONE, WASHINGTON, DC
DESIGN GENSLER
GENERAL CONTRACTOR RAND CONSTRUCTION CORPORATION
AWARDS 2015 WASHINGTON BUILDING CONGRESS, WBC CRAFTSMANSHIP AWARD, ORNAMENTAL METAL
PHOTOGRAPHY JASON FLAKES
BUILT BY EVENTSCAPE, MAY 2014
Inspired by a stylized HB logo, Gensler designed a steel patterned screen for the entrance lobby of this corporate office. Each year Rand Construction submits entries to the Washington Building Congress' Craftsmanship Awards to recognize the exceptional and distinguishable work of their subcontractors and craftsmen in the field.  The team at Eventscape was very honored that the screen for Haynes Boone won a Craftsmanship award for Ornamental Metals!
This intricate pattern was made of 500 of the HB logos with each of these individually welded from 6 pieces of 1/2" x 1/2" solid square steel stock. Each of these were then manipulated in a 90 degree rotational pattern in 3 different layers to create the screen.The most challenging part of this project was the assembly of this complex pattern. A full scale printed template was created to translate the pattern for assembly. Each layer had a different color code to guide the team.
The overall arched entrance screen was 80 feet wide by 8 feet high and complied with all the stringent ADA regulations.