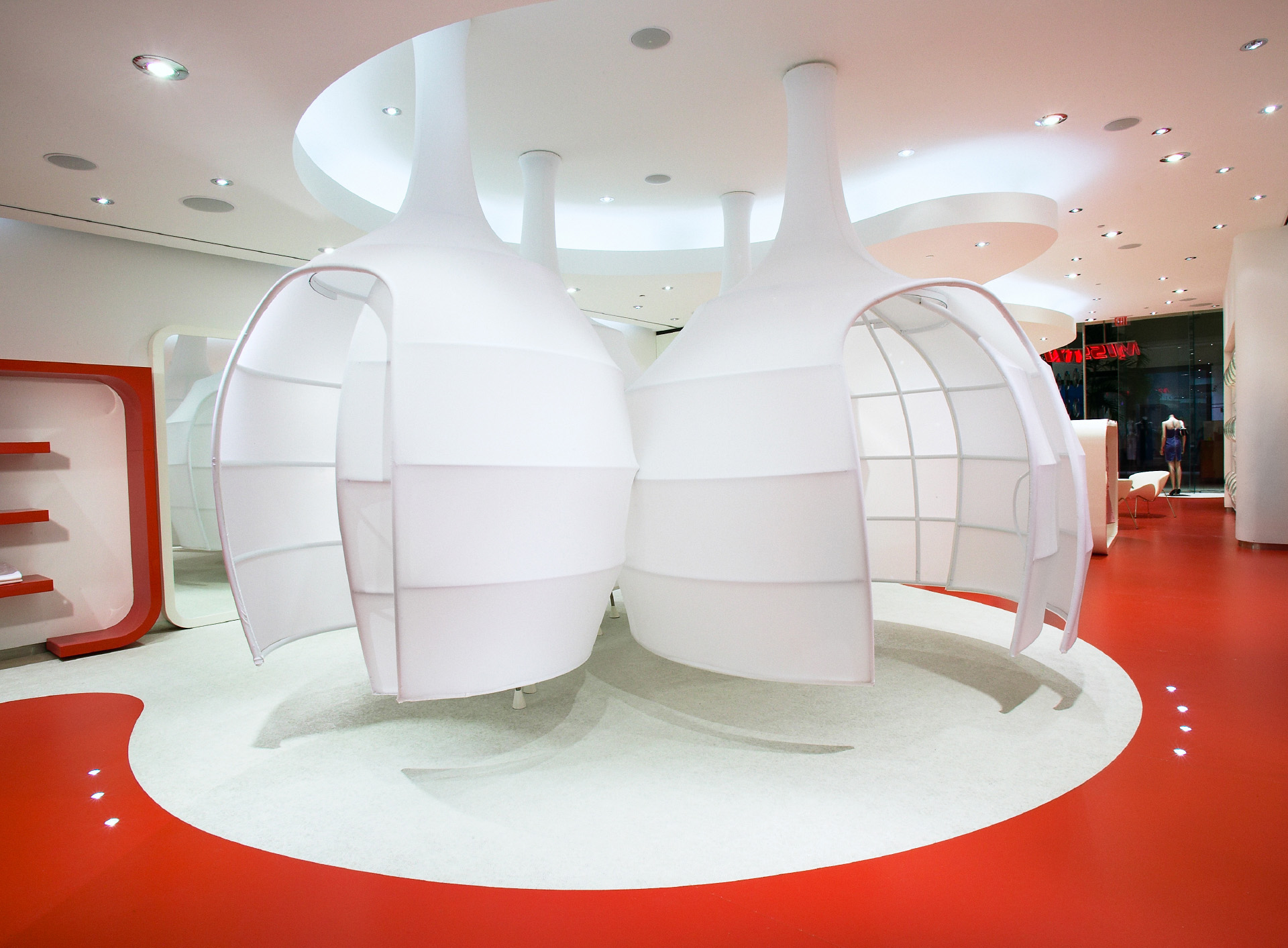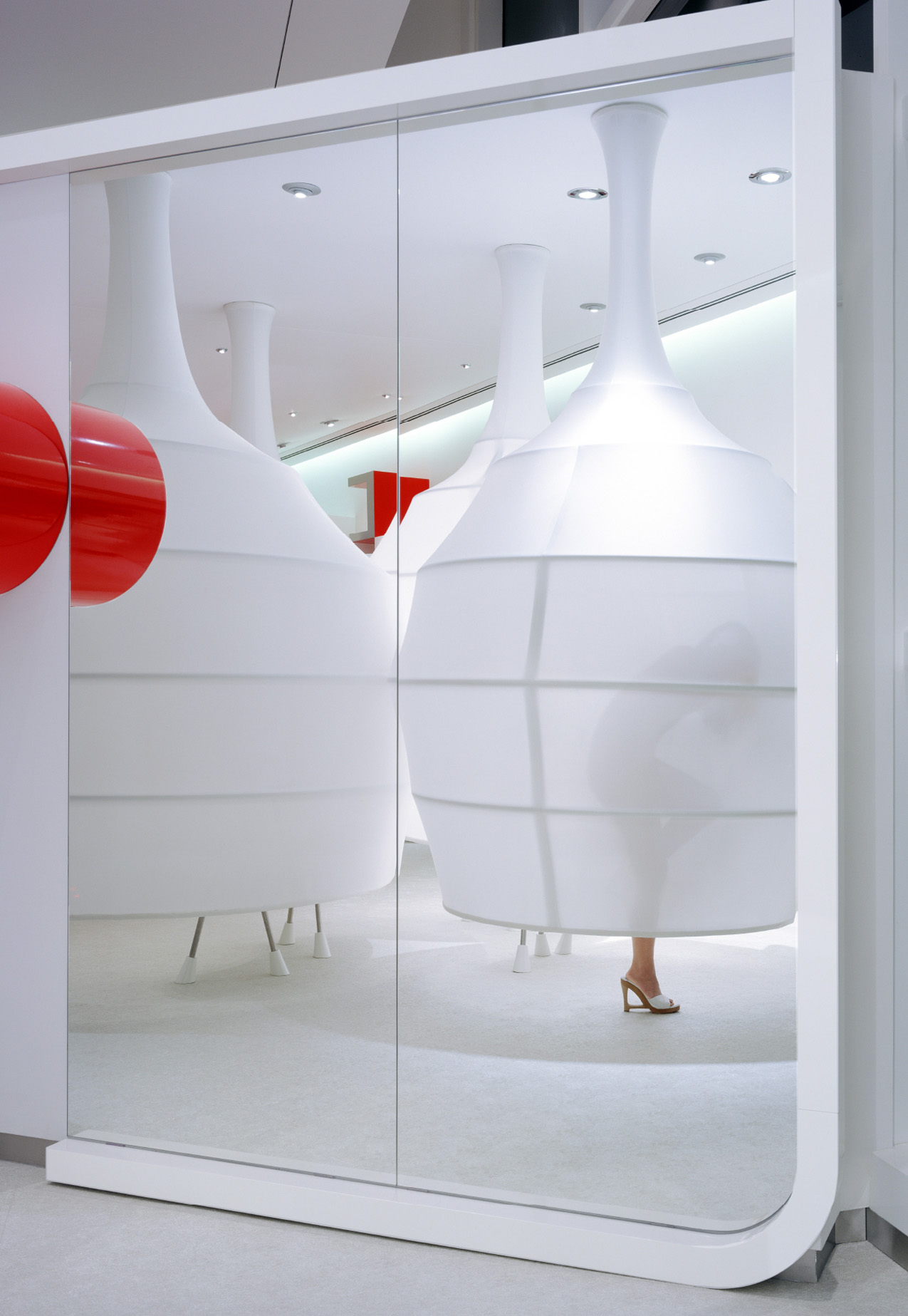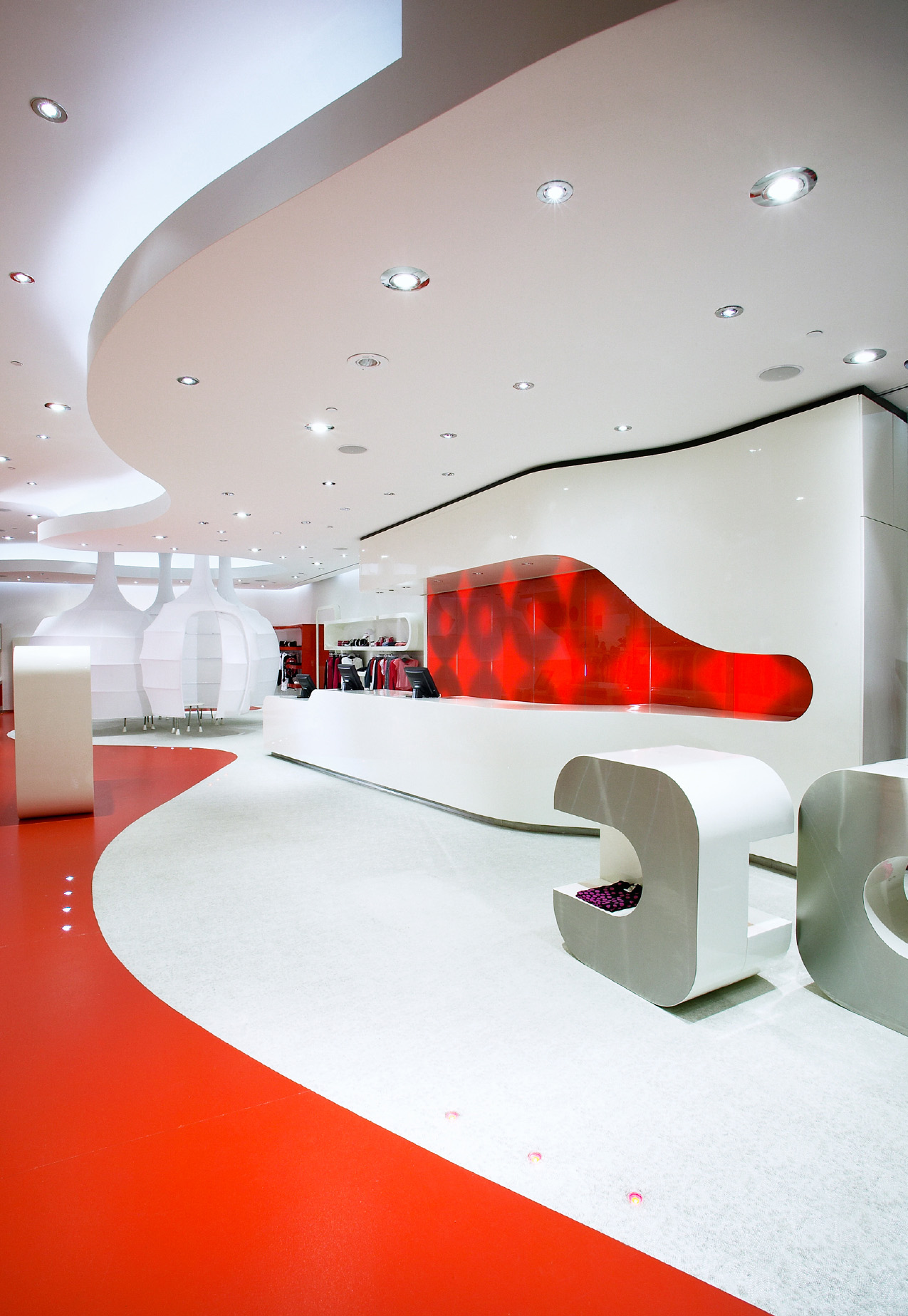 PROJECT MISS SIXTY, CA, FL, WA
DESIGN GIORGIO BORRUSO
AWARDS 2005 NASFM RETAIL DESIGN AWARDS, OUTSTANDING MERIT SPECIALTY STORE; 2005 SADI AWARDS SUPERIOR ACHIEVEMENT IN DESIGN & IMAGING, OUTSTANDING MERIT; 2005 GOOD DESIGN AWARD CHICAGO ATHENAEUM MUSEUM; 2003 ANNUAL DESIGN REVIEW INTERIOR DESIGN MAGAZINE, HONORABLE MENTION; 2003 ANNUAL BOOK OF LISTS, DDI, BEST NEW RETAIL SPACES; 2002 ISP INTERNATIONAL STORE DESIGN AWARDS, FIRST PLACE, SPECIALTY STORE; 2002 AIA DESIGN AWARDS, P&F CHAPTER, MERIT AWARD
PHOTOGRAPHY BENNY CHAN/FOTOWORKS
BUILT BY EVENTSCAPE, 2002
Our suspended "pod" change rooms have been likened to cocoons from which, wardrobed in new merchandise, the shopper emerges transformed. The fitting rooms had to balance privacy with a strong sculptural value. These fitting rooms are featured in multiple US locations, becoming an icon of the Miss Sixty brand. Each module has a pivoting door and is downlit with recessed spots that diffuse into the interior. Designed by store designer of the year for 2004, Giorgio Borruso, the Florida project won a NASFM Specialty Store Outstanding Merit Award in 2005 and Outstanding Merit in the SADI 2005 awards and has been featured in over 20 magazines throughout the world.