DCA FURNITURE
CUSTOM FURNITURE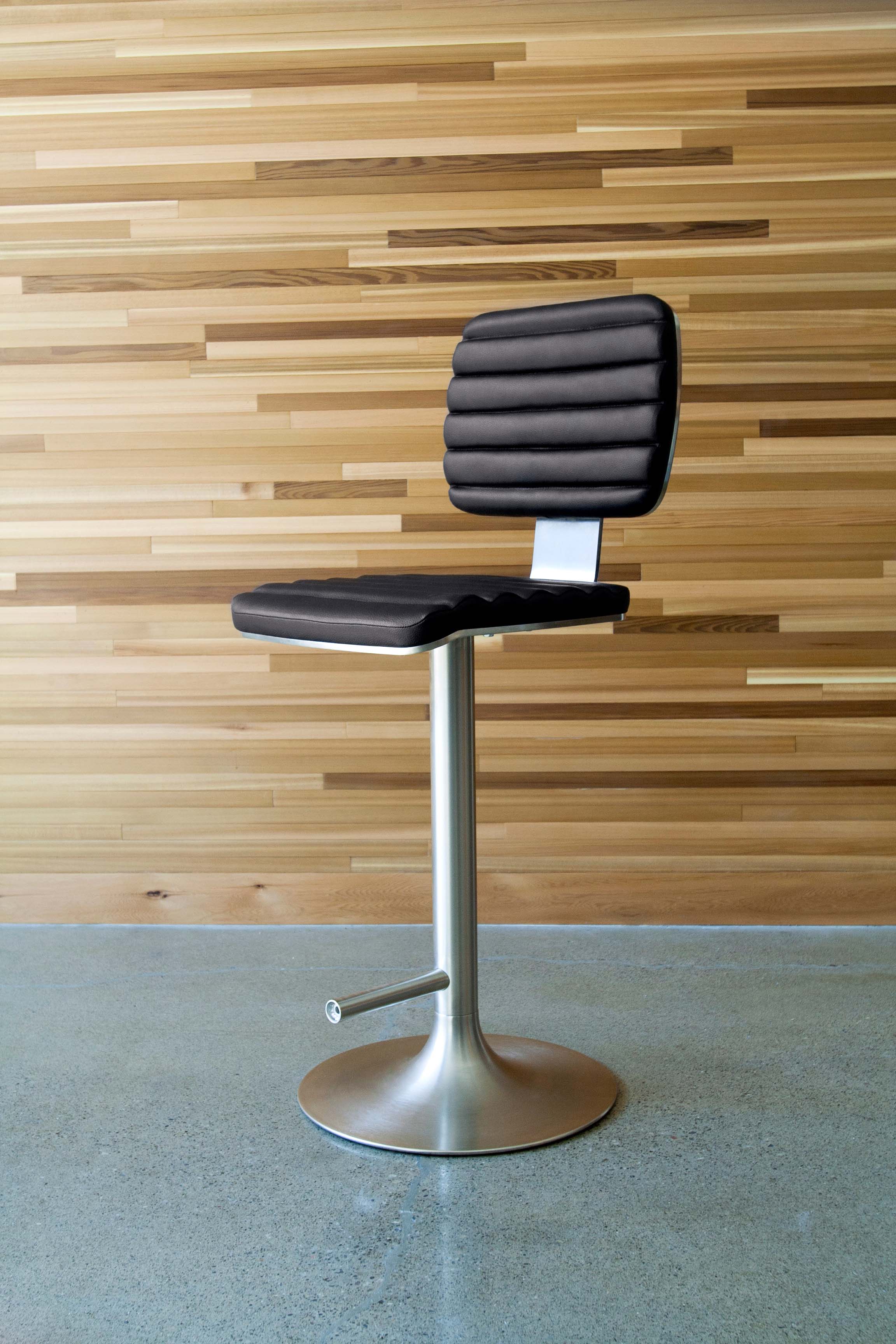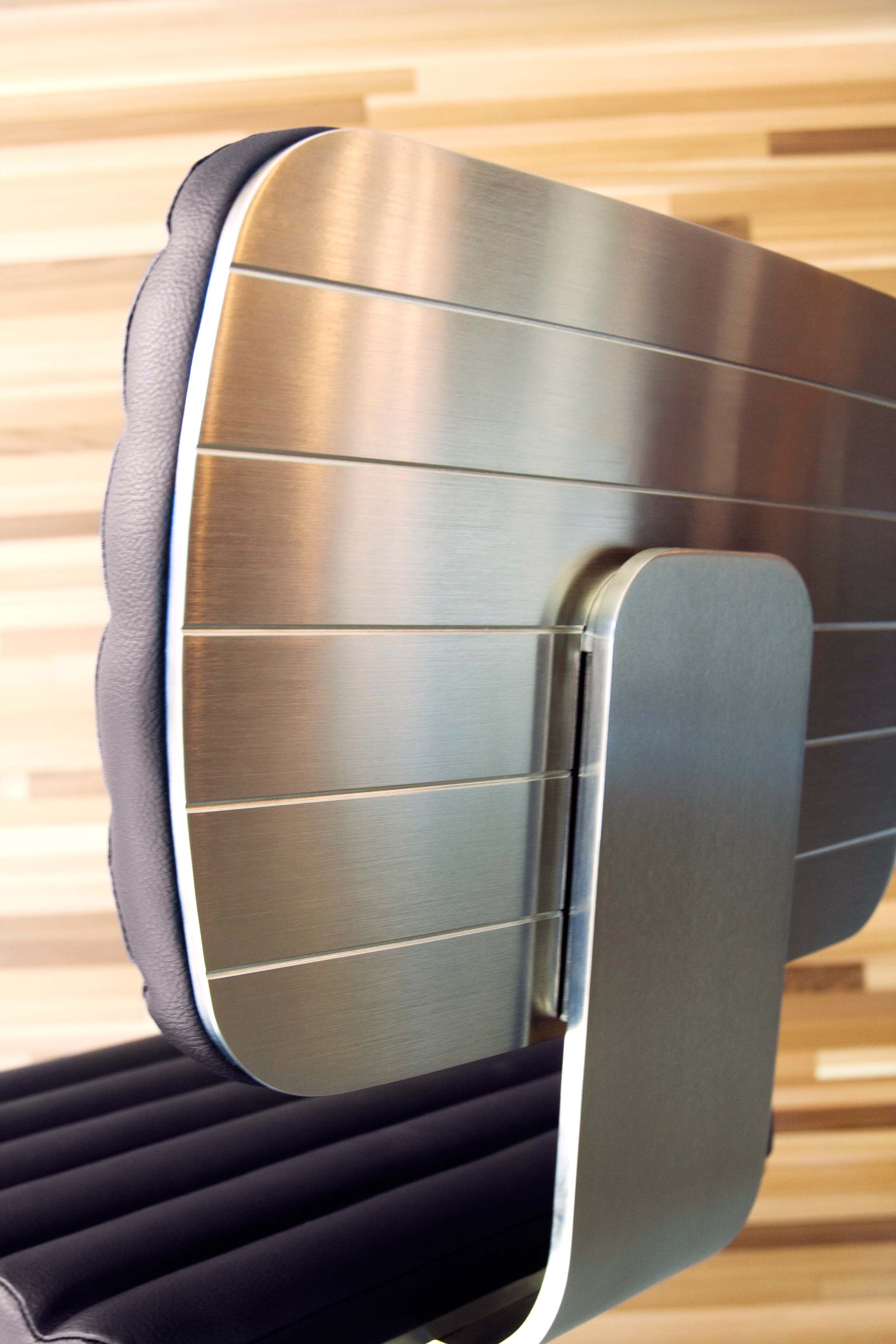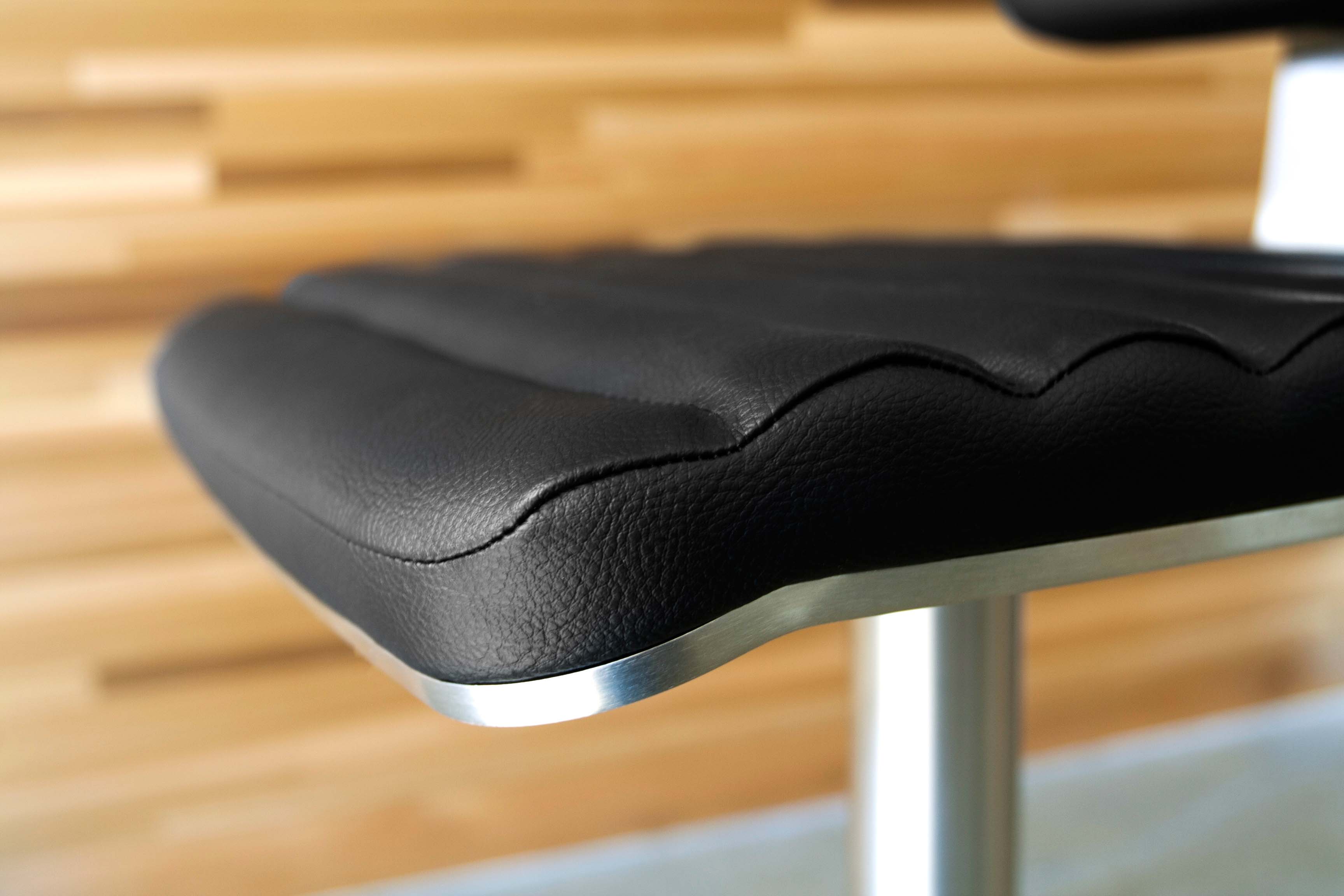 PROJECT DCA RESTAURANT FURNITURE, REAGAN NATIONAL AIRPORT, WASHINGTON, DC, USA
DESIGN ICRAVE
RESTAURATEUR OTG MANAGEMENT INC.
GENERAL CONTRACTOR E.P. GUIDI INC.
BUILT BY EVENTSCAPE, SEPTEMBER 2013
ICRAVE and Eventscape have teamed together once again to create elegant yet comfortable and durable seating for this busy airport restaurant. Situated in the main hub of the Ronald Reagan National Airport in Washington, DC, this new restaurant serves thousands of travelers every day.
Surrounding the custom built stand-alone restaurant, also fabricated by Eventscape and designed by ICRAVE, 42 custom stools with black faux leather upholstery and brushed stainless steel frames attach to the 1" diameter stainless steel foot rail that encircles the bar. This furniture was designed and fabricated to the highest standards of durability, comfort, safety and security with easy maintenance features which are critical in a busy airport setting.
Six table height chairs were installed at one end of the restaurant and surrounding the restaurant like hubs in a wheel, are 6 fixed tables and 36 stools with the same finishes. Each stool weighs over 200 lbs. with a weighted stainless steel base bolted to a post in the concrete floor and all of the brushed stainless steel stool backs feature a laser etched logo of the restaurateur. The tables were all built with a polished, seamless, one-half inch thick radius-edged solid surface material and brushed stainless steel was used on the sides and trim. with integrated electrical and iPads. All edges are smooth and the seamless joining of materials creates an easily maintained surface that will withstand the constant use of this 24 hour full-service restaurant.