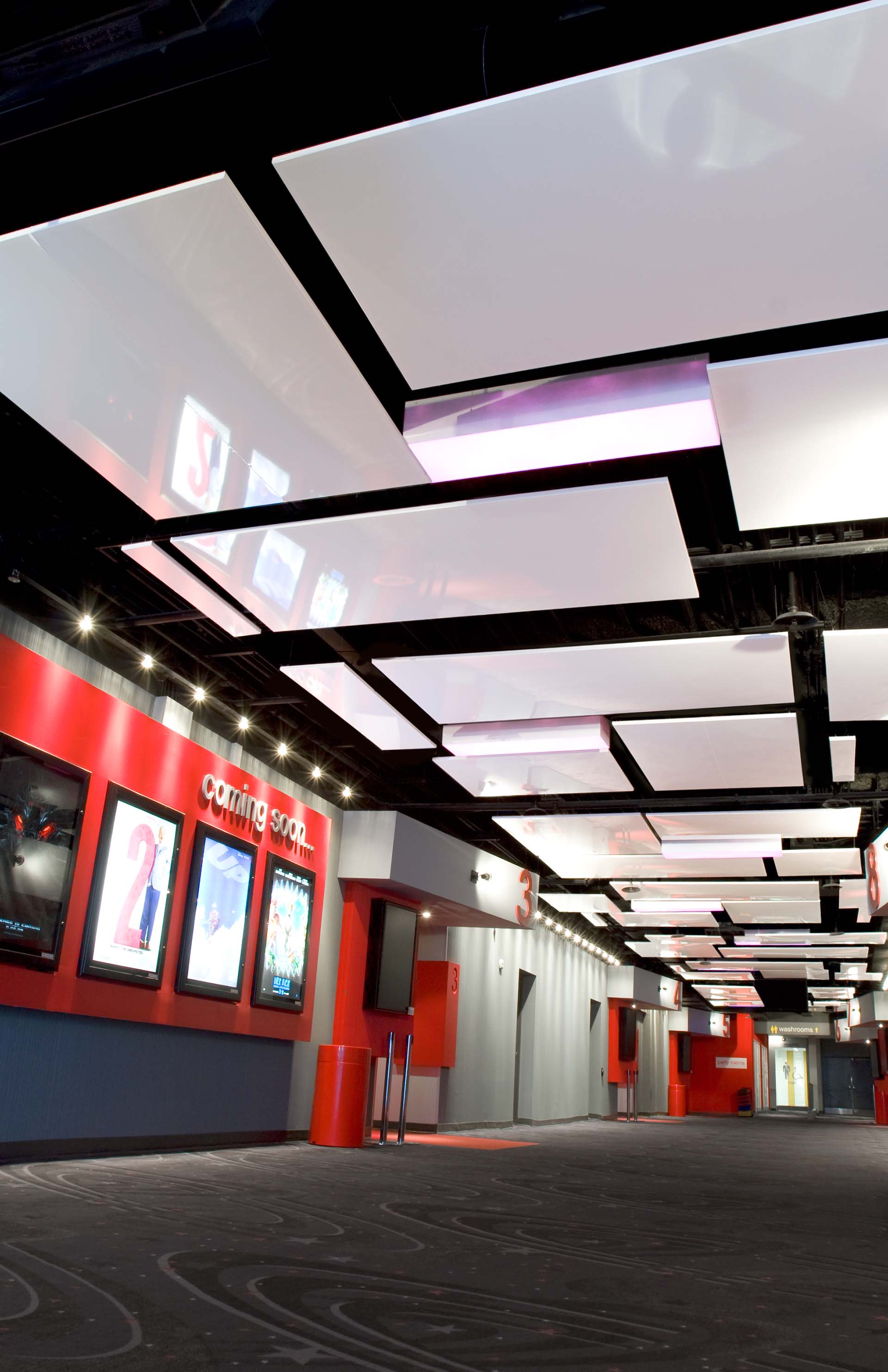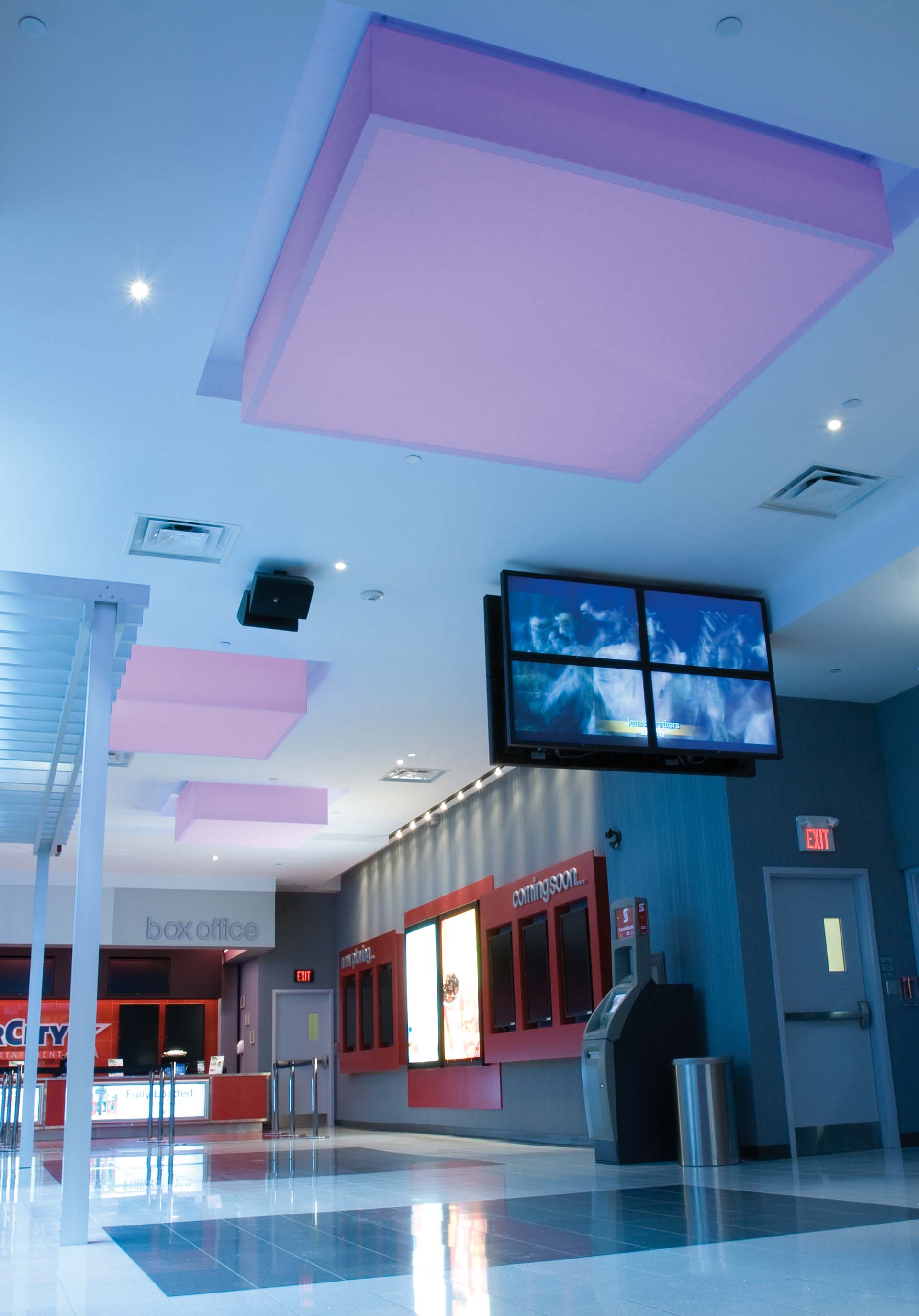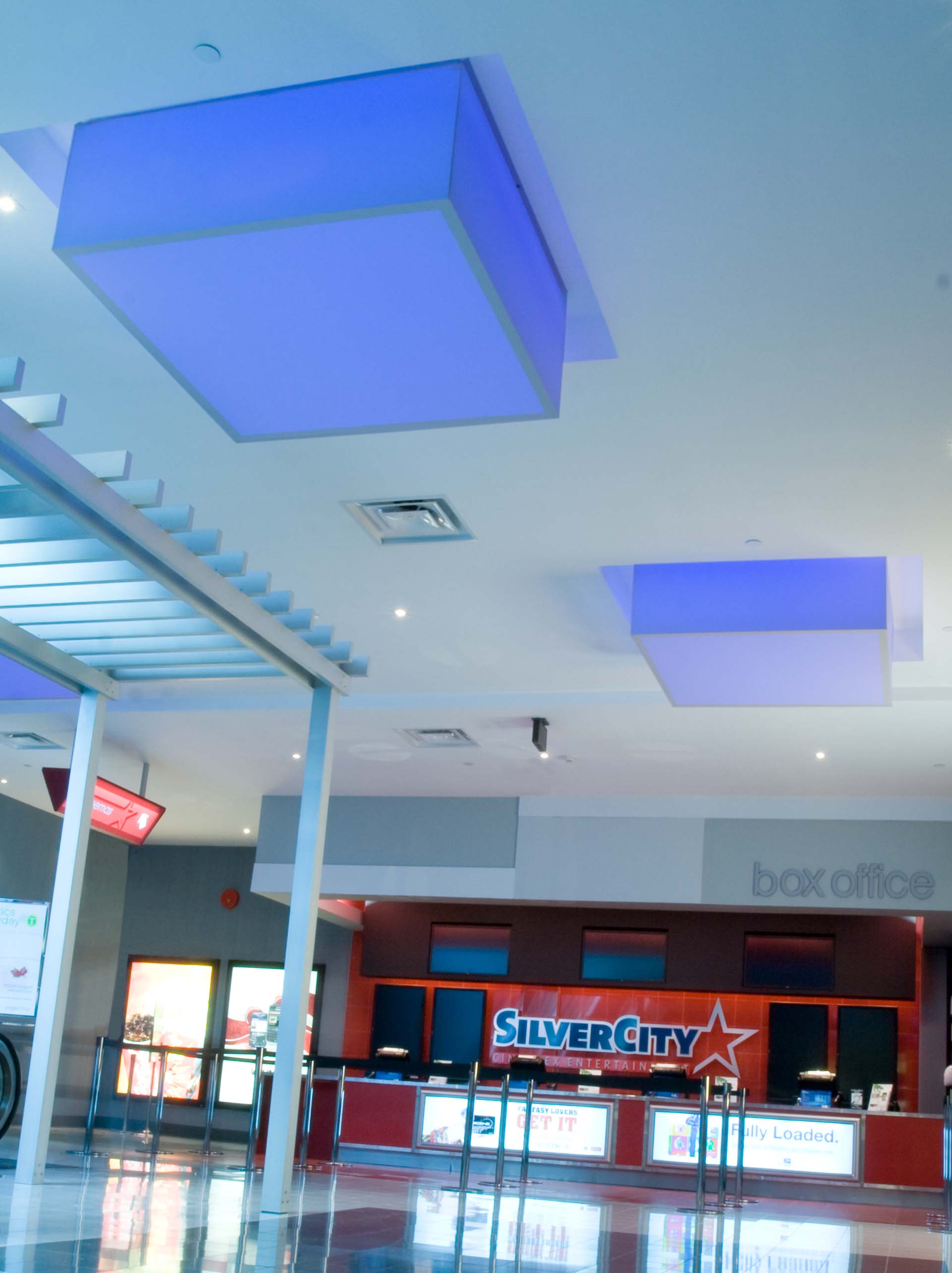 PROJECT CINEPLEX, MULTIPLE LOCATIONS ACROSS CANADA
DESIGN SHIKATANI LACROIX
BUILT BY EVENTSCAPE, 2008 – 2014
The newest location of the nationwide Cineplex cinemas features custom high gloss reflective fabric ceiling panels built and installed by Eventscape. Reflecting the lights and color of the space, they create a dynamic mirror of the audience action below. In the lobby, custom fabric light boxes built by Eventscape incorporate programmable color-changing LED lighting to further enhance the theatre experience.