BATA SHOE MUSEUM
COMPLETE EXHIBITION DISPLAY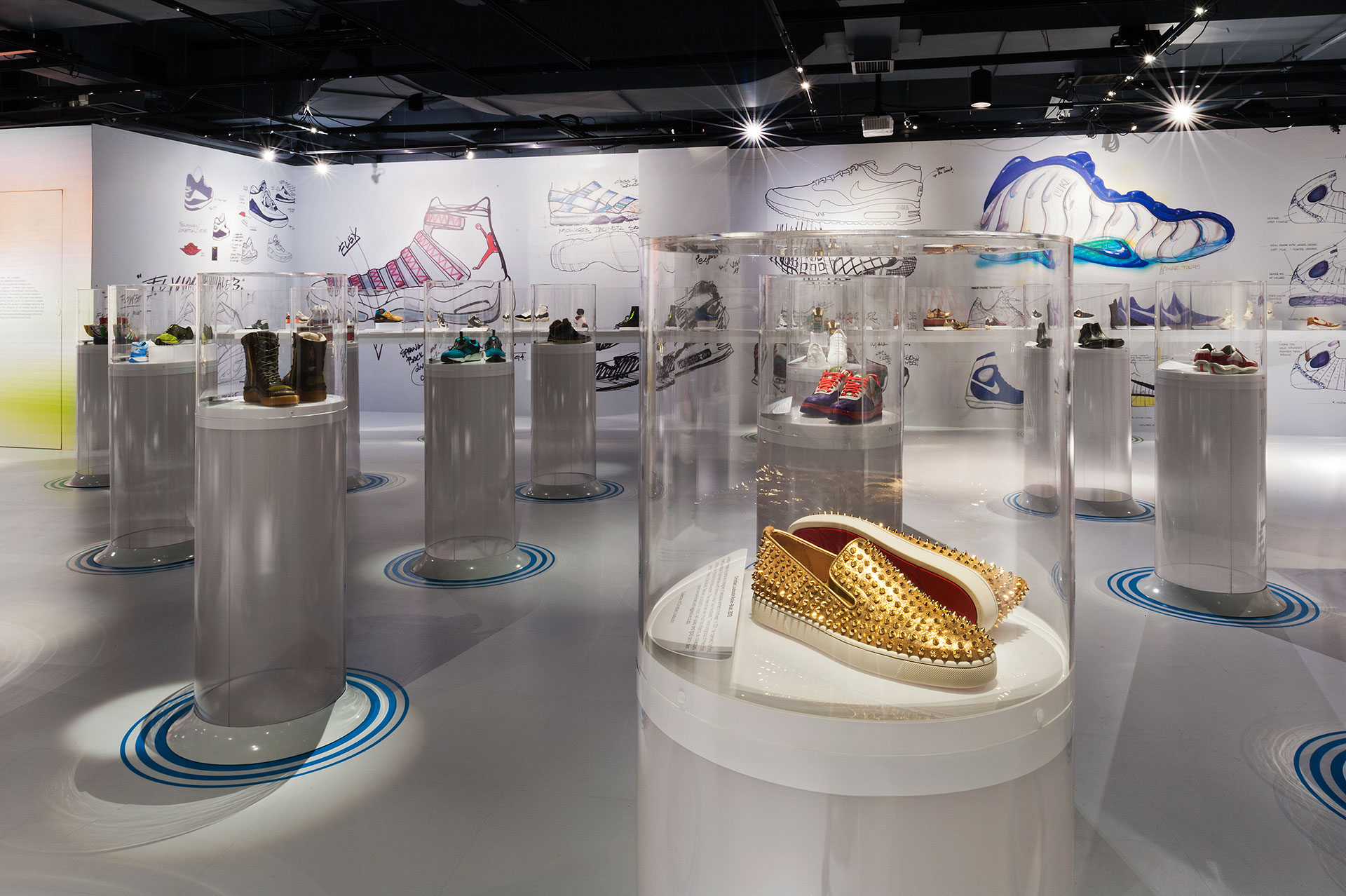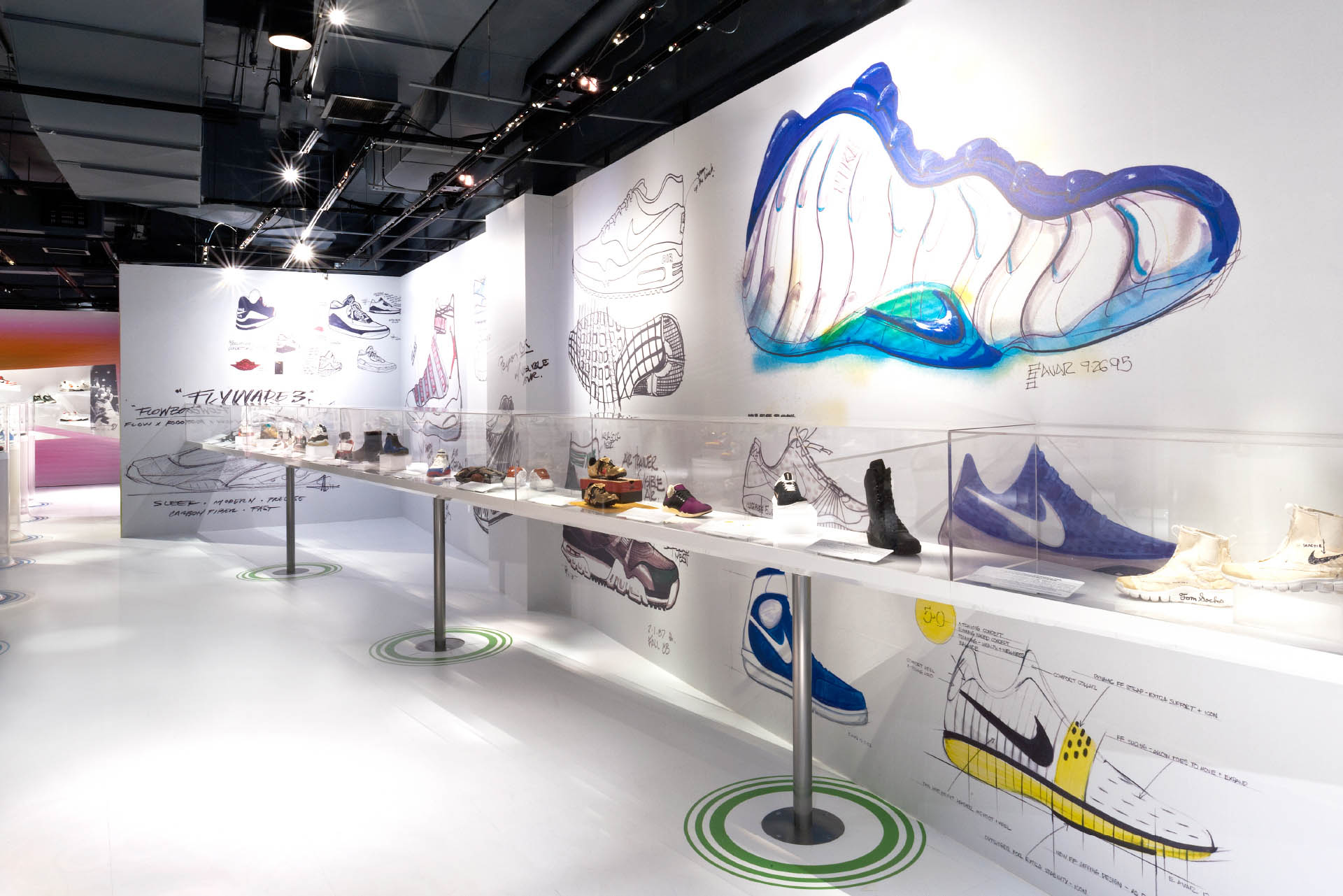 PROJECT"OUT OF THE BOX, THE RISE OF SNEAKER CULTURE", BATA SHOE MUSEUM, TORONTO, ON
DESIGN KARIM RASHID
PHOTOGRAPHY ©2013 BATA SHOE MUSEUM, TORONTO, CANADA (PHOTO: PHILIP CASTLETON)
BUILT BY EVENTSCAPE, 2013
The Bata Shoe Museum in Toronto has the world's largest and most comprehensive collection of shoes and footwear-related artifacts. Out of the Box: The Rise of Sneaker Culture is the museum's latest exhibition, designed by famed international designer Karim Rashid. It documents the history of the sneaker from the late 1800's to today.
Eventscape was brought in to engineer, fabricate, and install the complete exhibition; literally from the floor finish up to the ceiling. To showcase the prized sneakers, the sleek design incorporates 32 translucent pedestals, a 40 foot long display case, an acrylic entrance screen, five integrated inset wall displays, and seamless printed graphics throughout.
The primary challenge was to engineer a system that would meet all the rigorous museum grade structural requirements of security, accessibility and durability while adhering to the narrow budget of a one-year long exhibit. Eventscape was able to achieve this without sacrificing the clean, flowing aesthetic of the design.
TESTIMONIALS
"Working together with Eventscape was such a great experience. All the project team was really helpful and professional in accommodating our needs. The main thing that differentiates them with other fabricator/contractor that I've worked with in the past is that they appreciate our design and tried their best to not sacrifice aesthetic over cost or construction complexity…I know for sure we will work together with Eventscape again in the future."—Kamala  Hutauruk, Interior Architect, Karim Rashid Inc.
"Excellent execution! Thank you for a great collaboration in making this exhibition so beautiful!"—Karim Rashid, Karim Rashid Inc.
"Our entire staff was blown away by how attentive, collaborative and professional the Eventscape team was and I am so glad that we can all sit back and enjoy the fruits of everyone's labour..."—Sarah Beam-Borg, PMP, Exhibition Manager/Assistant Curator, Bata Shoe Museum