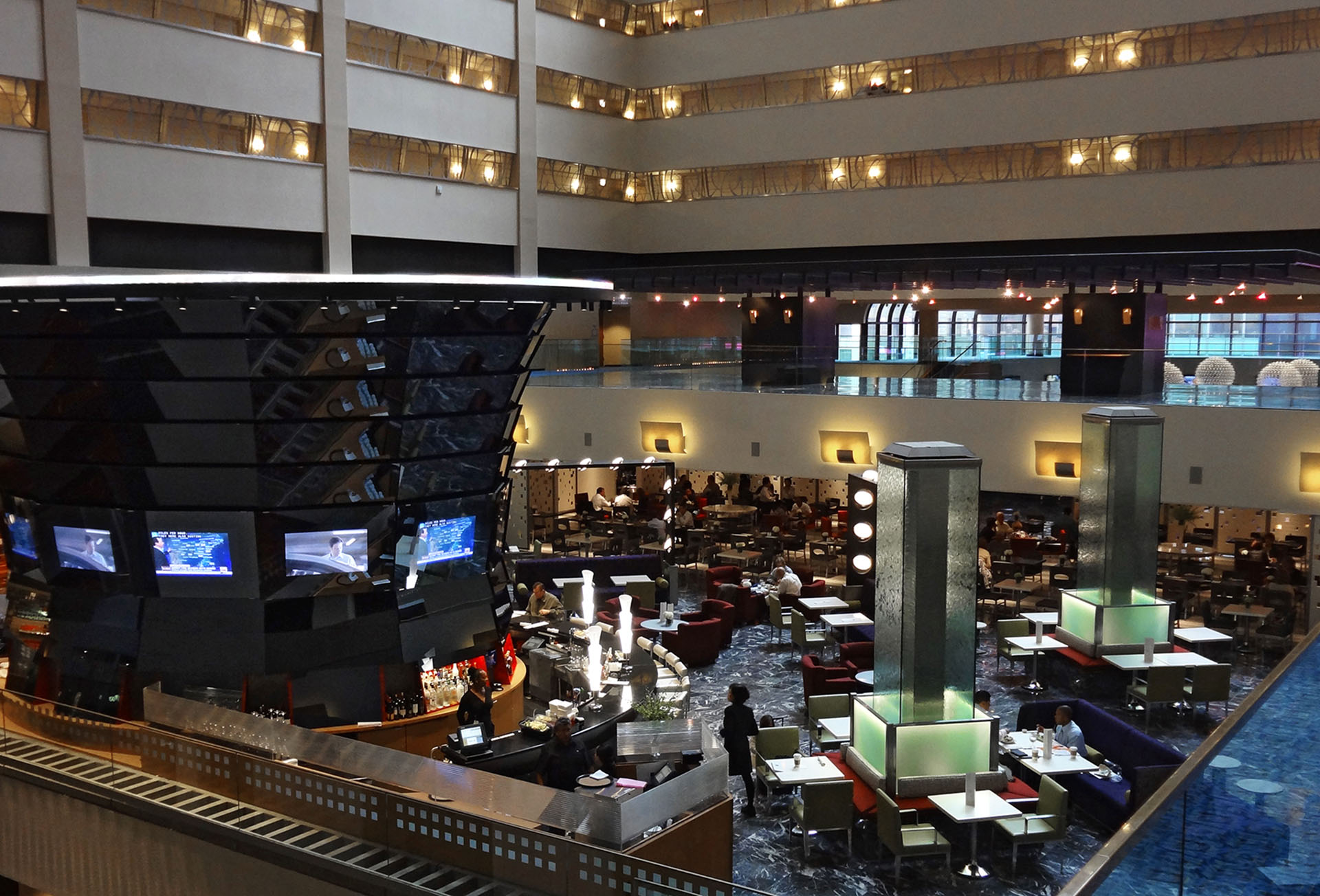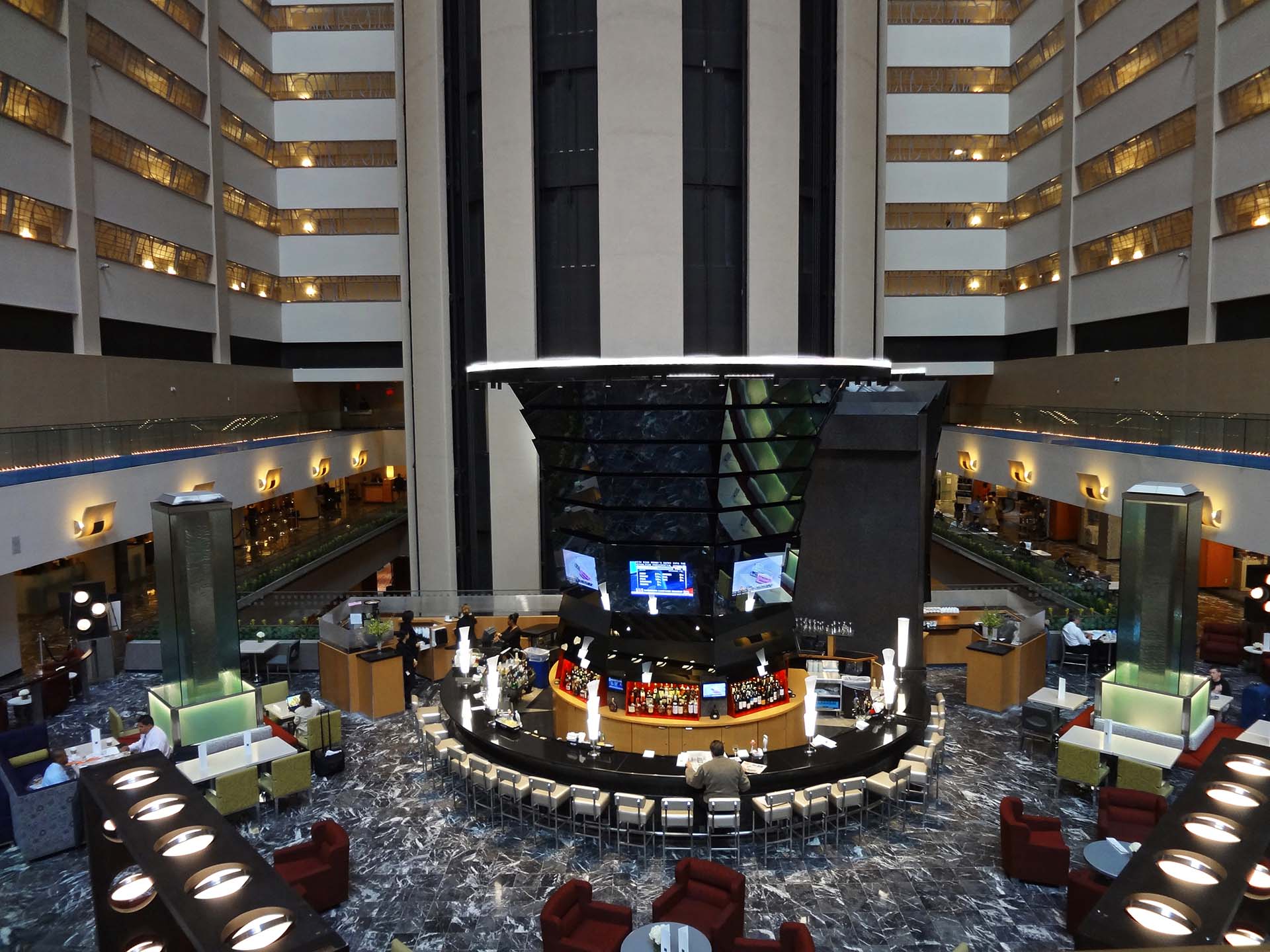 PROJECT ATRIUM BAR FEATURE, NEW YORK, NY
DESIGN FORREST PERKINS
GENERAL CONTRACTOR CAPITAL BUILDERS
BUILT BY EVENTSCAPE, AUGUST 2011
Eventscape engineered, fabricated and installed a complex faceted mirrored glass bar feature as well as a series of flip milled mobile wall panels for partitioning areas within the large lobby space in this inspiring renovation.
Within the soaring 37-storey atrium each floor overlooks the sleek spiral bar which reflects the color and excitement. The overlapping mirrored glass panels, integrated lighting, hidden television monitors and shelving, all fit into a very tight existing area. Eventscape provided the template for a detailed coordination between all the trades on site so that this 20 ft. tall x 30 ft diameter feature was installed flawlessly. The laser cut, flip milled, powder coated MDF screens on tracks provide a quick, elegant partitioning system.