GTAA INFORMATION KIOSK
METAL CANOPY STRUCTURE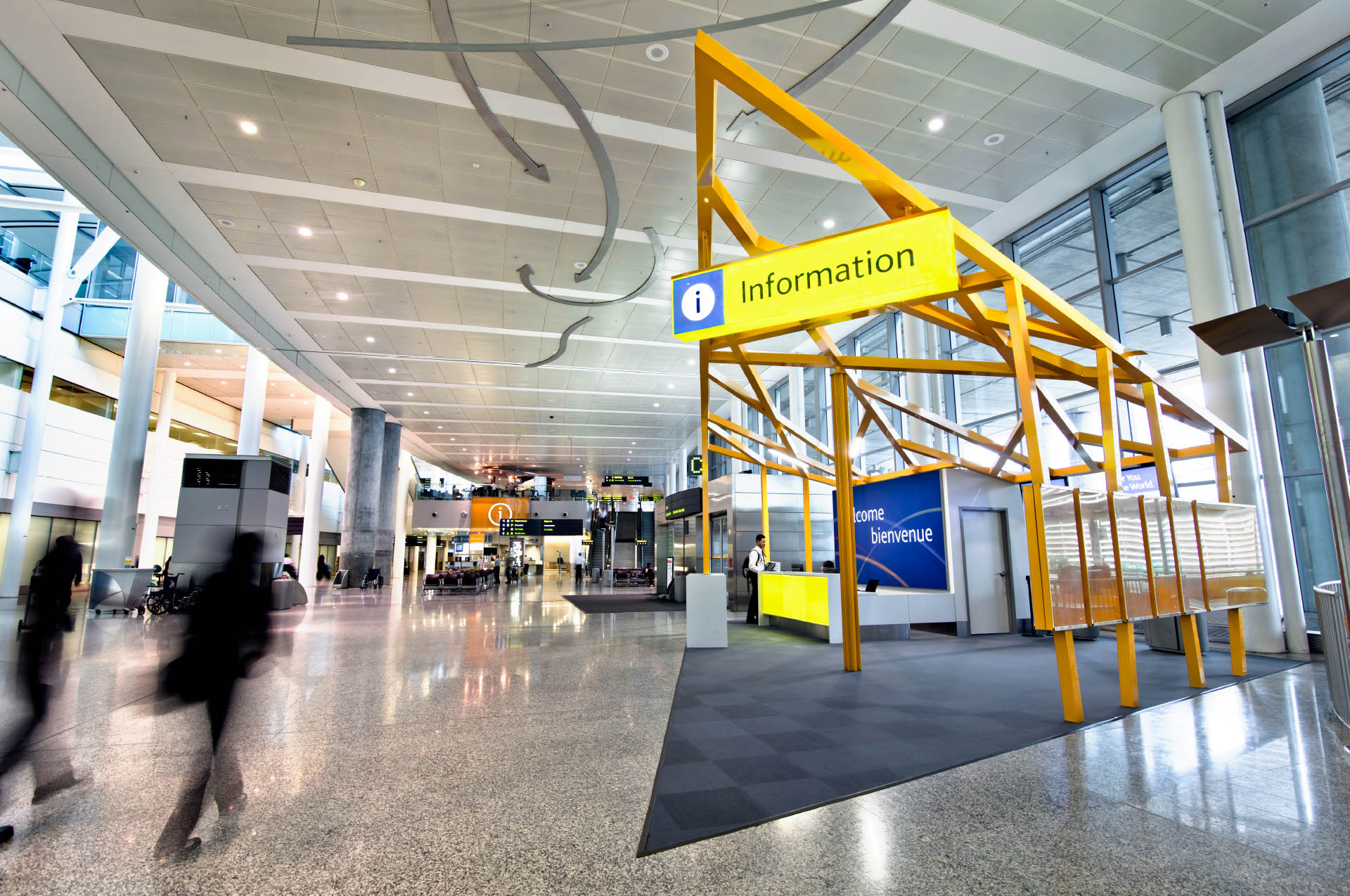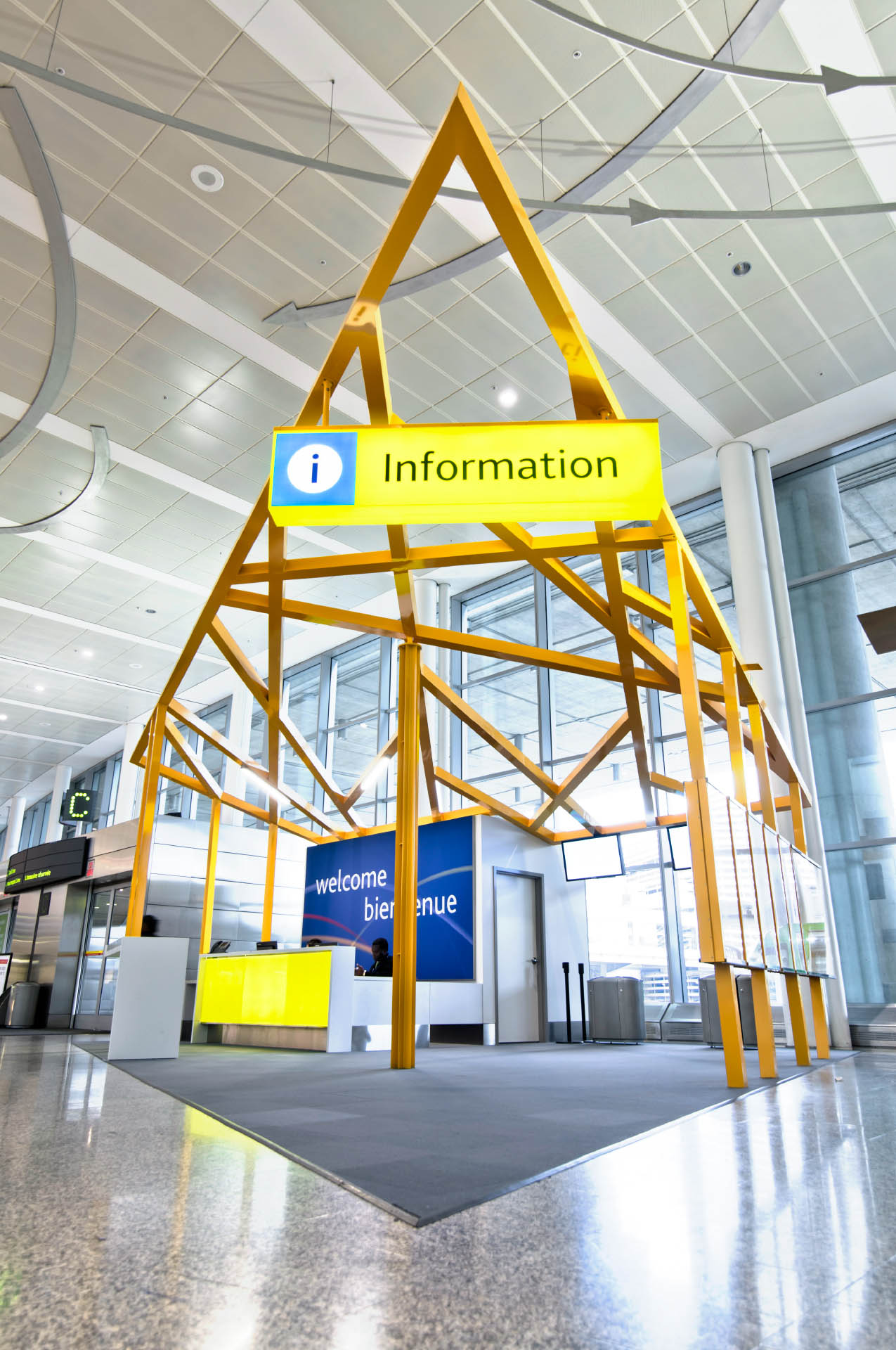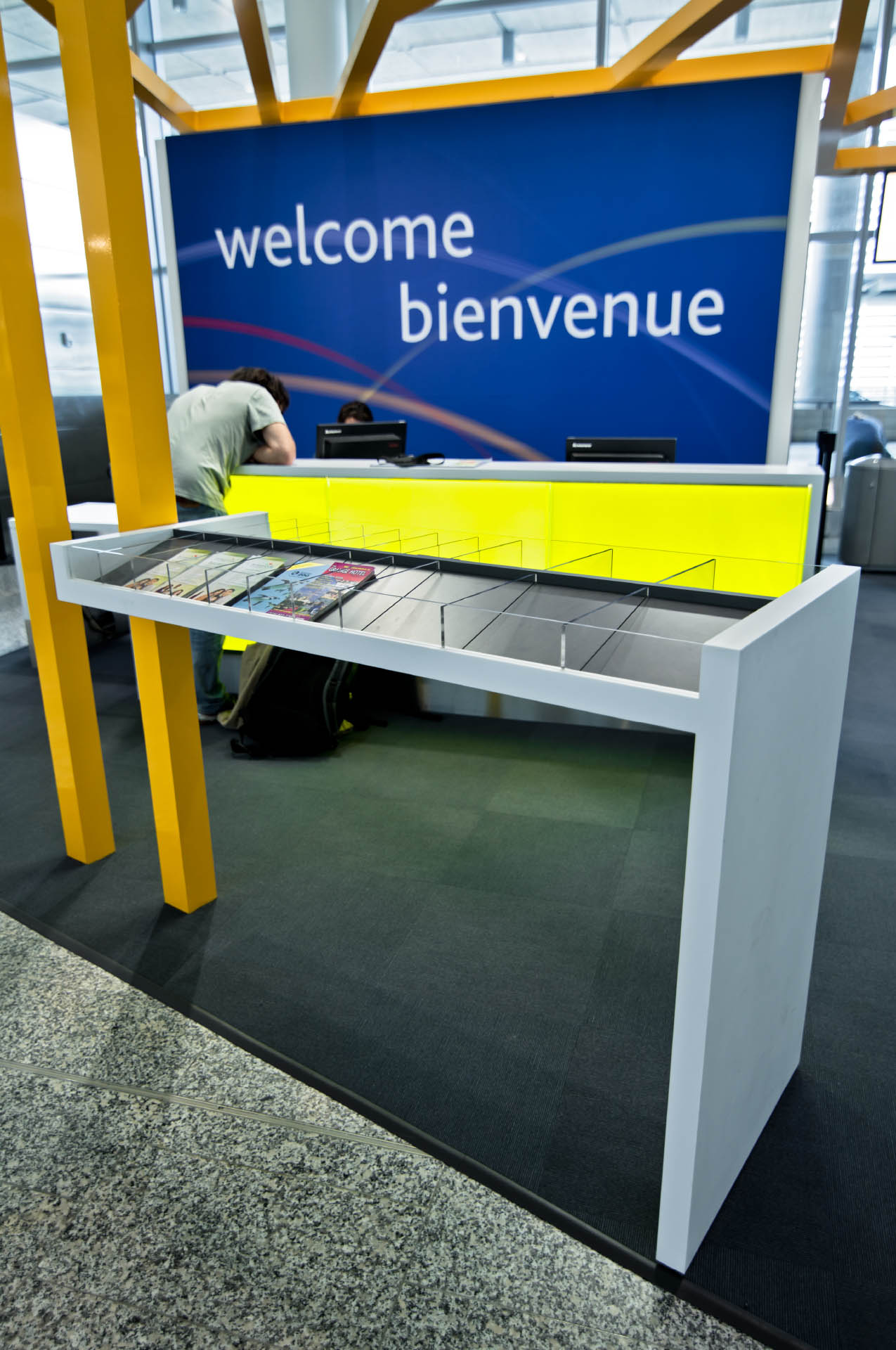 PROJECT GTAA INFORMATION KIOSK, PEARSON INTERNATIONAL AIRPORT, TORONTO, ON
DESIGN ZAS INTERIORS
GENERAL CONTRACTOR PCL
BUILT BY EVENTSCAPE, JUNE 2011
As part of the corporate rebranding of the airport, a new Information Kiosk was required. This dynamic, eye-catching solution, installed in the main terminal, features the vibrant brand colours of the GTAA. The architect's original design concept called for a lightweight canopy hung from the ceiling. However, since suspension was not possible, Eventscape developed a free-standing canopy, with angled columns  supporting  a 5 in. x 5 in. aluminum tube canopy. To maintain the architect's request for a floating look, significant cantilevers were incorporated, supported by minimal number of columns. Lateral bracing was avoided by using moment connections at the base of the columns. The 30 ft. x 30 ft. canopy was engineered to break into 9 different sections for shipping and re-assembled on site with custom bolt connections inside the ceiling tube to avoid visible fasteners.
A laminate and Corian information desk, Corian and acrylic brochure stand, and brake formed aluminum display boards, were also built and installed by Eventscape. A fabrication challenge: To make the back screen printed acrylic overhead sign with interior LED lights appear as a solid block, the gluing and assembly of the pre-printed acrylic required edge joins that were seamless, photo-perfect.
In Terminal 3, a smaller information kiosk was created. Lower ceilings and limited floor space necessitated a scaled down design.