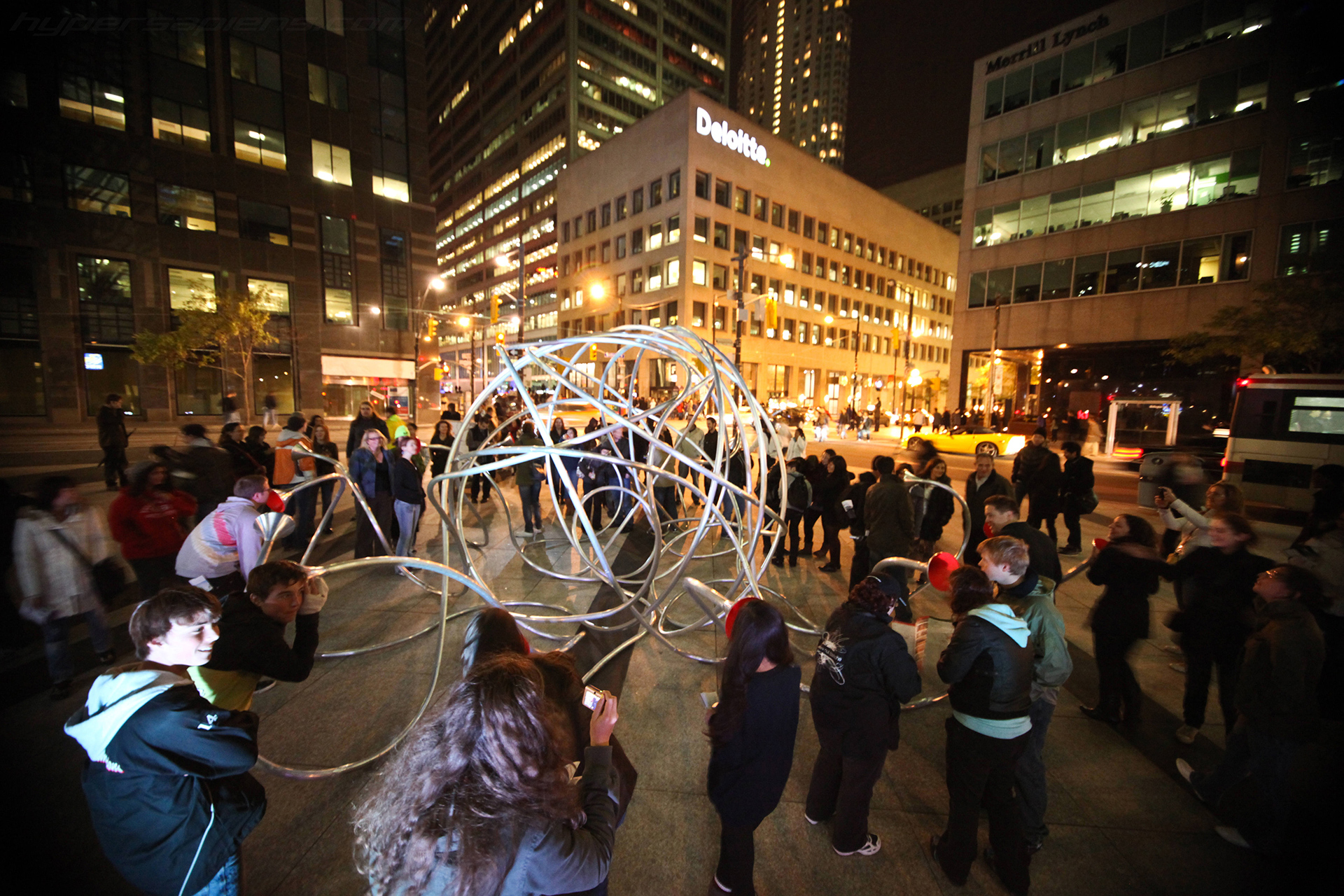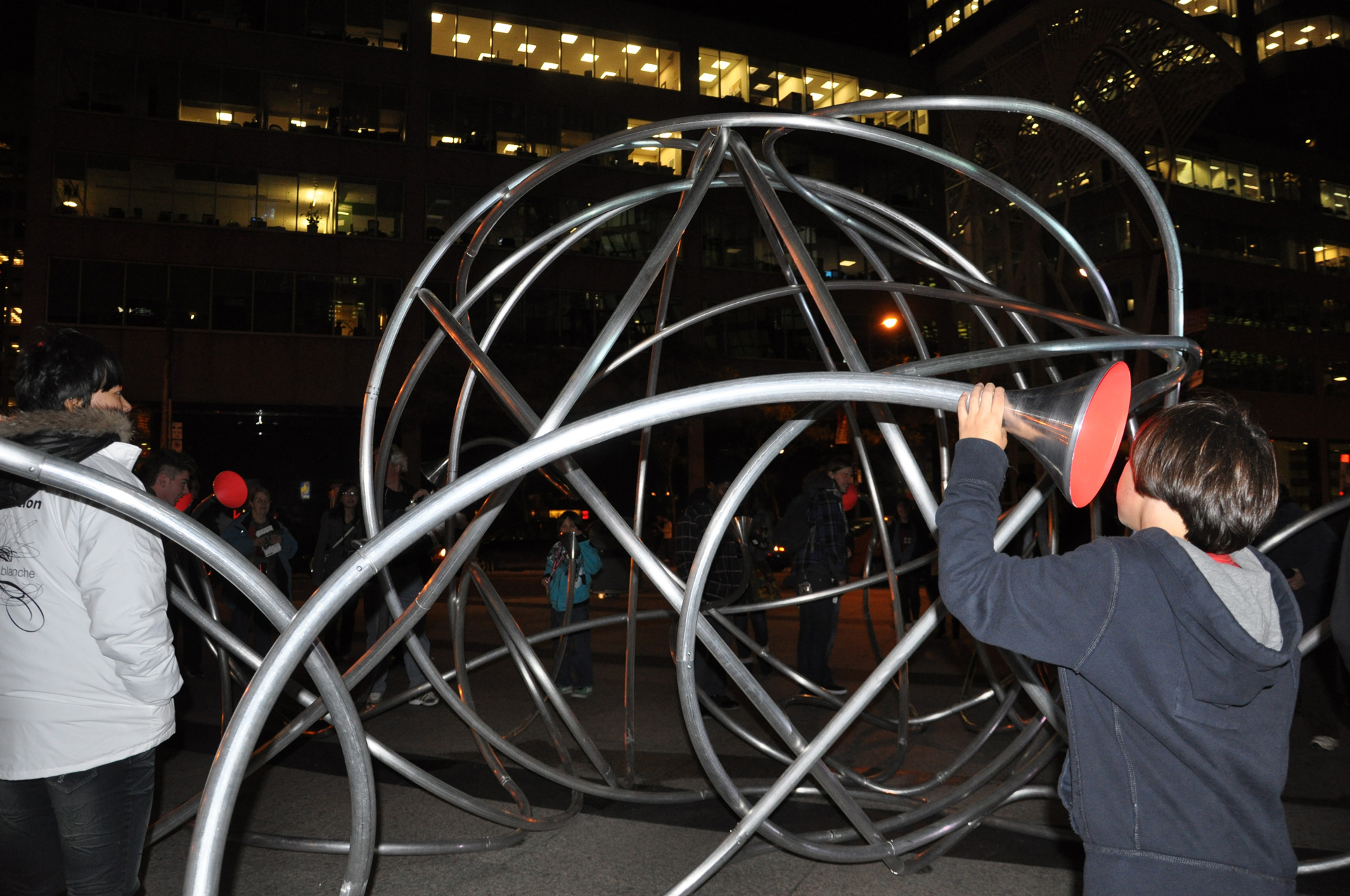 PROJECT NAUGHT HEAR, NUIT BLANCHE, TORONTO, ON
DESIGN + BUILT BY EVENTSCAPE, OCTOBER 2010
We were honored to be asked to provide an art installation at the prestigious Nuit Blanche event in Toronto; one of over 15 cities worldwide who light up the night with a festival of art. Sponsored by Pepsi AMP energy drink as a "secret" art exhibit, this popular interactive installation allowed obscured participants to converse through a complicated knot of metal tubes. Completely designed, fabricated and installed by Eventscape, the design intent was to bring the illusion of anonymity out of the digital realm and into a physical space within our city.
Naught refers to three things; phonetically- the knot (physical form of the piece as well as the suggestion of confusion or entanglement), not (as in "not here" which refers to the absence of physical presence in communication), and naught -which is an allusion to judgement of the quality of the communication being simulated.   By suggesting a null value the title asks the user to apply a value system to communication based on the medium being used.