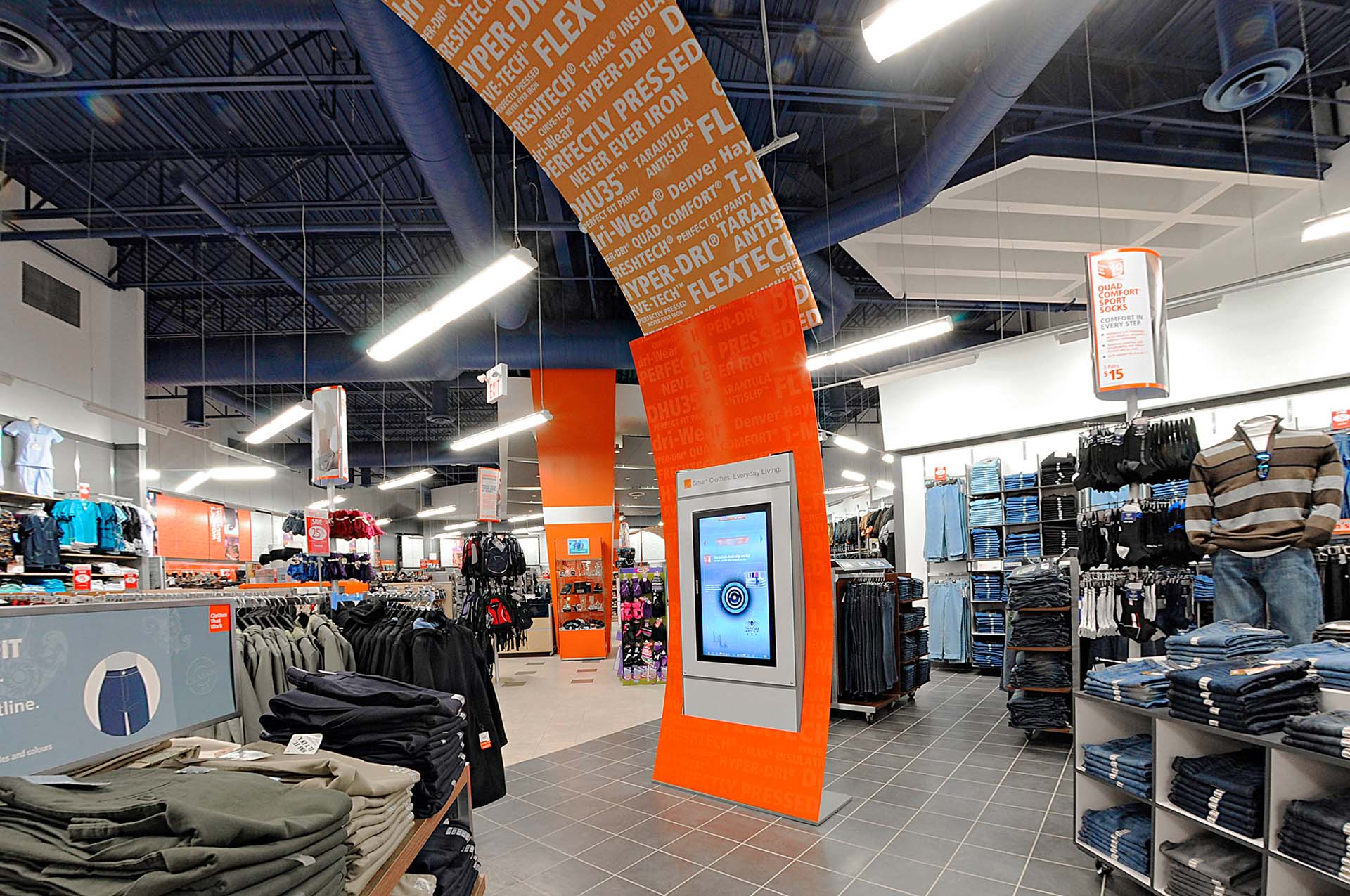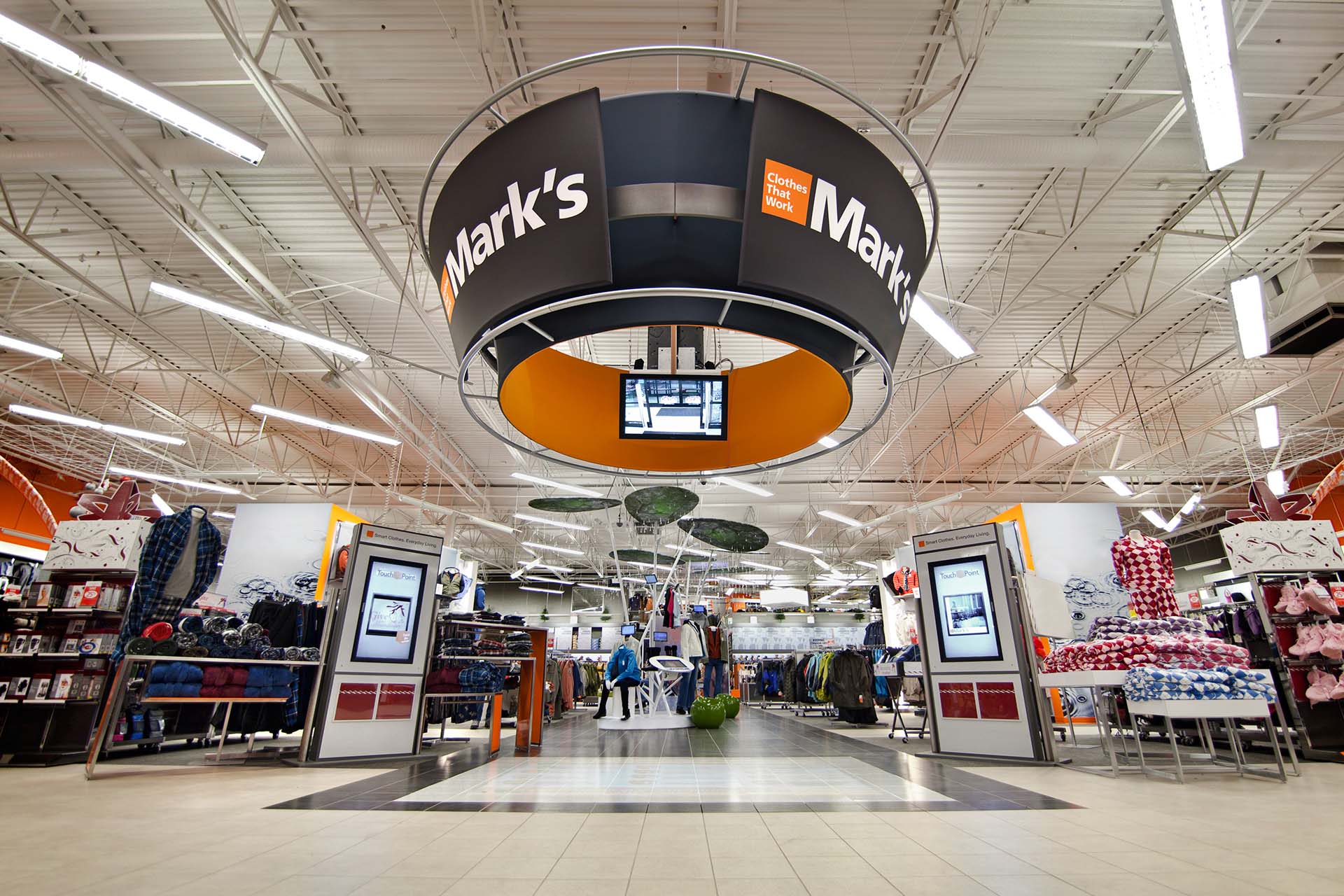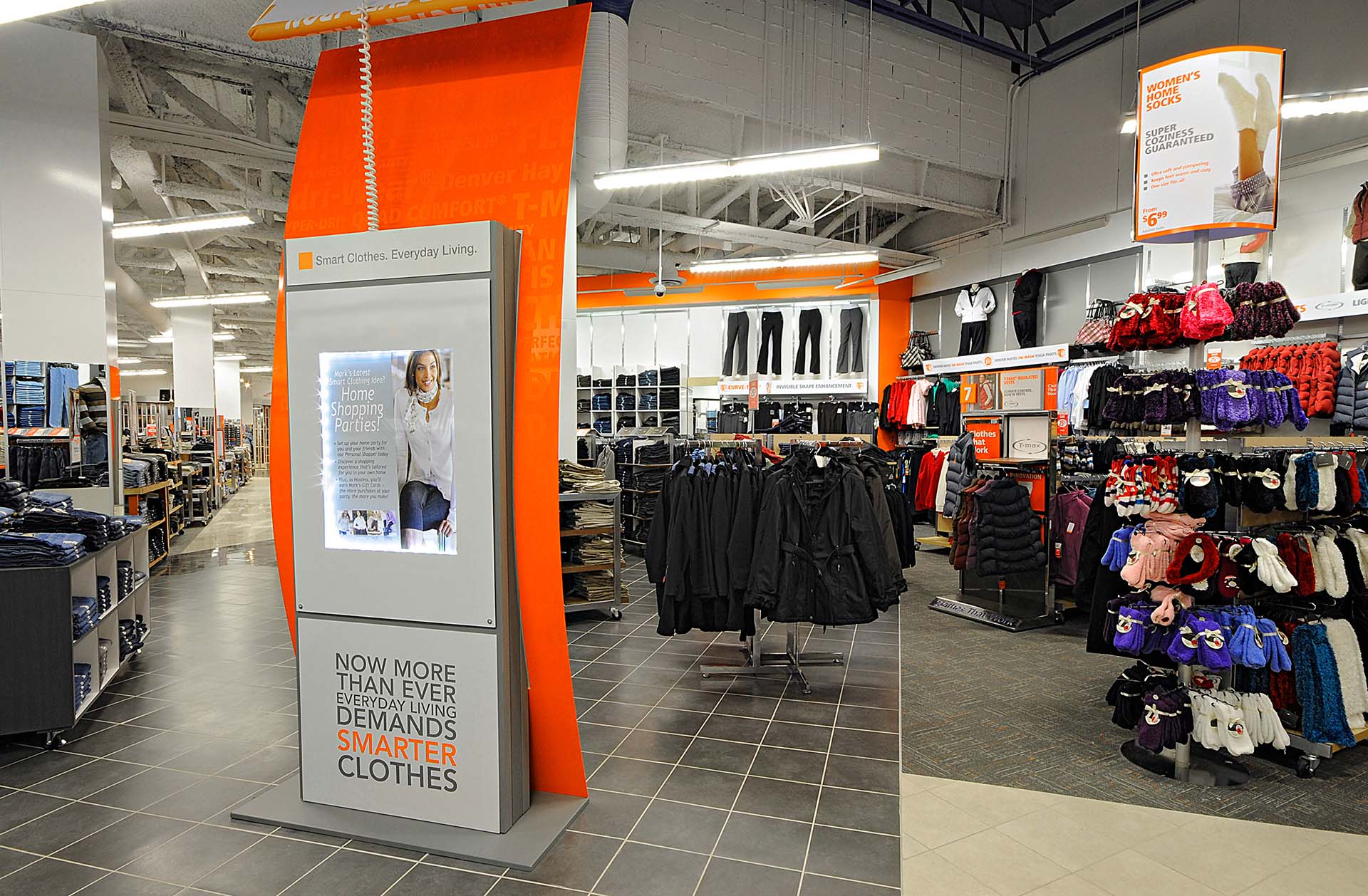 PROJECT MARK'S, MULTIPLE LOCATIONS ACROSS CANADA
DESIGN MARK'S WORK WEARHOUSE STORE DESIGN
PHOTOGRAPHY IHART PHOTOS, KENDALL TOWNEND, EVENTSCAPE
BUILT BY EVENTSCAPE, SEPTEMBER 2010
After completing the flagship prototype store, further design/development with the store design team resulted in a new sleek display tower for further rollouts across Canada. This aluminum and steel fixture design was value engineered with minimal materials and optimized for a smaller footprint. Each of these rollout units incorporate an educational interactive touch screen monitor which displays detailed information about the technologies utilized in the product lines, updated through the internet by head office.
Assembled with no visible fasteners, they appear structurally seamless while still allowing easy access to the integrated media. The units are branded with the corporate color and the graceful curved shape is repeated in the overhead graphic ceiling panels.
Exterior aluminum signage with integrated lighting were also added for this rollout to increase visibility with immediate brand recognition.