AMERICAN EXPRESS
FEATURE WALL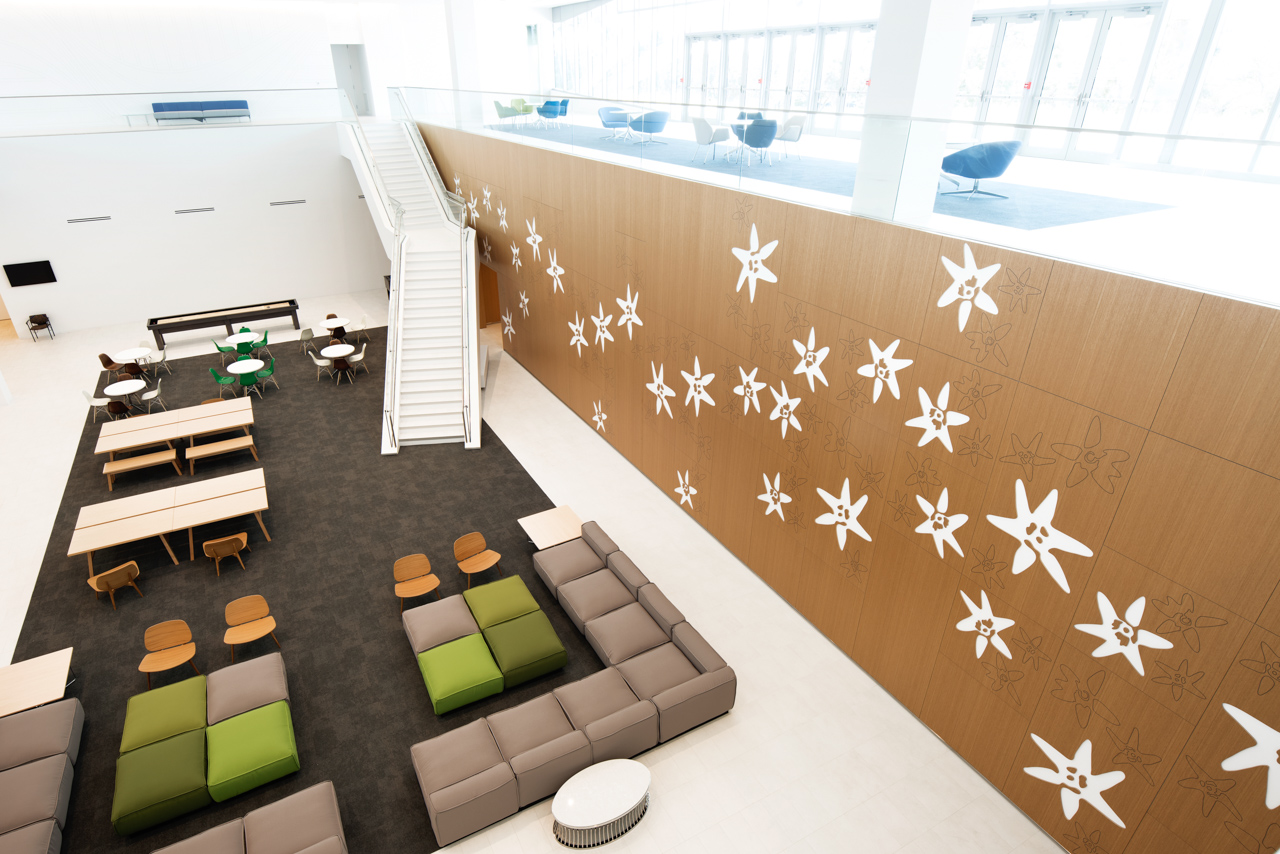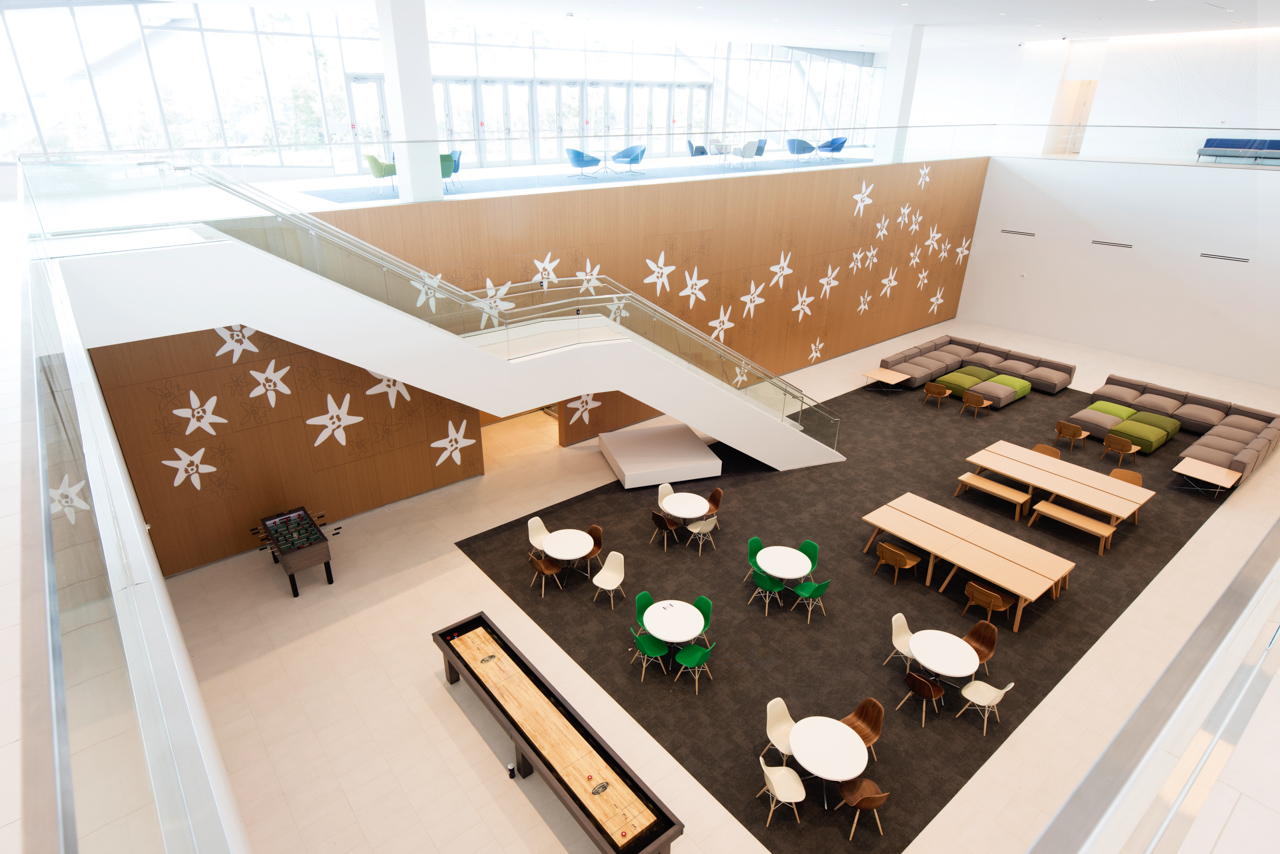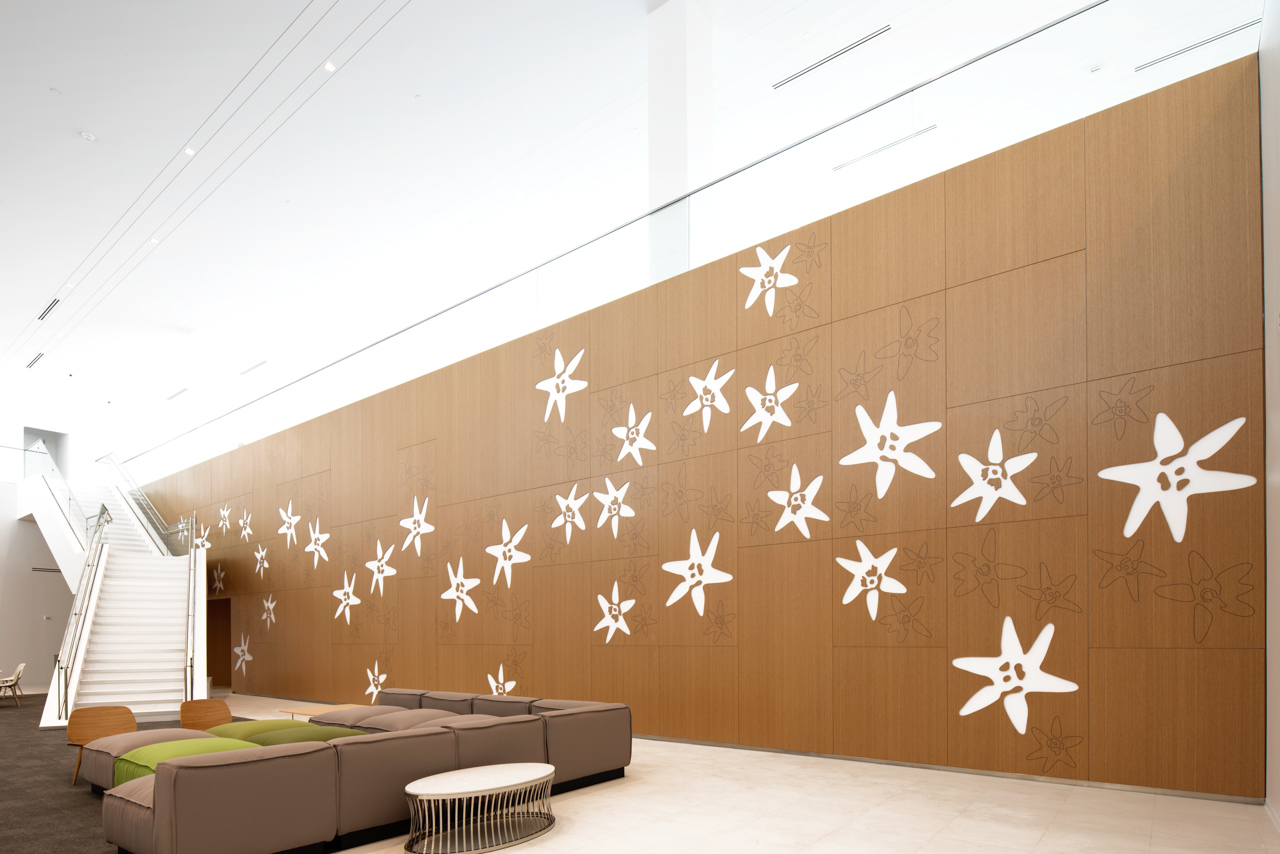 PROJECT AMERICAN EXPRESS LOBBY FEATURE WALL, SUNRISE FLORIDA
DESIGN PERKINS & WILL
GENERAL CONTRACTOR TURNER CONSTRUCTION
PHOTOGRAPHY ROBERT YOUNG
BUILT BY EVENTSCAPE, FEBRUARY 2017
A 93-foot long by 20-foot high millwork feature wall anchors the main level atrium of the new 400,000 square feet new regional headquarters. The wood wall features an abstracted floral design printed directly on the oak veneer alternating with CNC cut pattern openings exposing the 12-layer ply with a white laminate reveal and was finished with a stainless steel kick plate.
Unique Characteristics & Project Challenges:
This LEED certified project had an aggressive timeline to meet an end of year completion date. Eventscape created one to one prototypes for the designers at Perkins & Will to review all four different   joining conditions of the wall. This sample wall system was shipped to the designers to verify all fabrication details complete with a custom stand for review.
The oak straight cut veneer was specified with a clear coat finish. With a total of 80 panels in 4' x 4' and 4' x 8' , it was imperative that there was consistency of finish across the full length and height of the wall. To meet the LEED certification Eventscape used a water-based finish on the FR-rated plywood.
The base building wall was prepared prior to installation to create a perfectly flat plane using a french cleat system and a custom engineered aluminum shim system to ensure perfect alignment for the 1/8" reveal between panels.
Eventscape also fabricated and installed a custom door frame and ten additional alcove panels to create a smooth transition from the feature to the adjoining rooms.